When Shenmue first dropped in 1999 for the SEGA Dreamcast, it was lauded for its innovation, for pushing realism in gaming, it's style of storytelling and a lot more. It was quite the masterpiece for many and developed quite the cult following. Then there's also the fact that the term "Quick Timer Event" or QTEs was coined in Shenmue. Interactive cutscenes, if you will. Despite selling over a million units, Shenmue was considered a flop (it had absurdly high production costs), and after the sequel in 2001, then hardware maker SEGA stopped a lot of projects, including Shenmue, before dropping out of the console making business all together. The sequel however, ended on a cliffhanger, and left everyone with more questions than answers. Much like Half-Life 3, many were sure Shenmue 3 would never happen.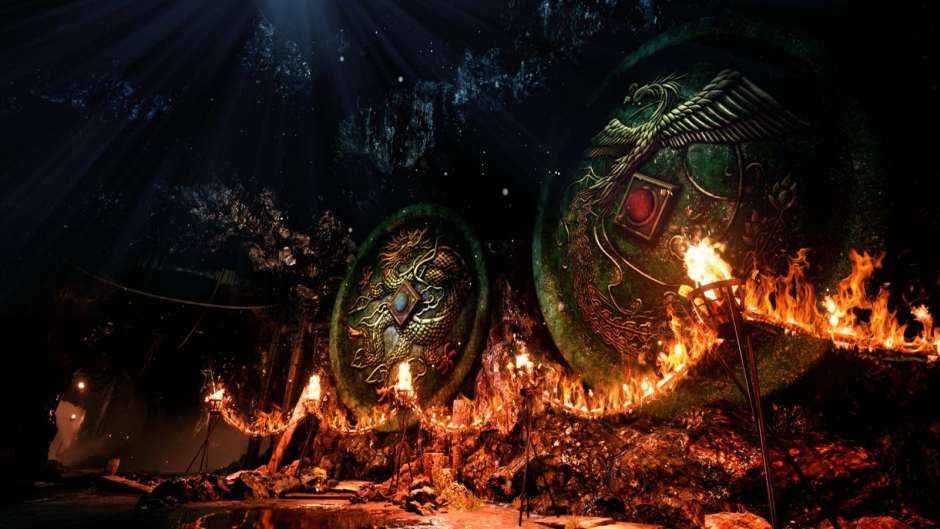 Enter Kickstarter. In 2015, Yu Suzuki, the game's creator and director would announce a kickstarter campaign for Shenmue 3, which would go on to become the fastest kickstarter to hit $2 million – it took less than six hours – and would eventually sit at a funding north of $6 million. It was actually happening, fans were going to get a Shenmue 3, but the wait was far longer than expected. Here we are, 18 years later, finally getting our hands on the fabled Shenmue 3. Does it meet expectations?
Story
If you've played the first two Shenmue games, Shenmue 3 continues right where they left off. If we had to describe the plot in brief, it's like one of those old Chinese movies with the horrible English dubbing that still somehow manages to be enjoyable.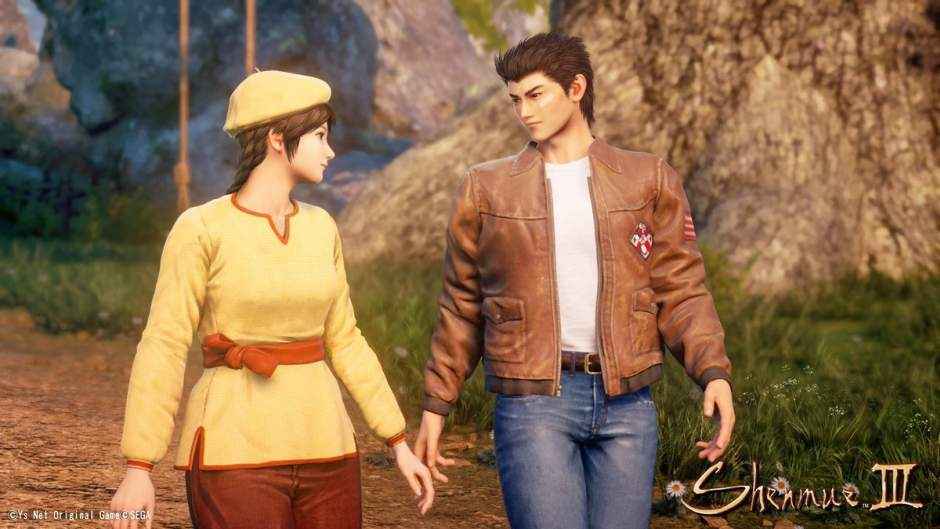 The game's plot revolves around two magical mirrors, a dragon mirror and a phoenix mirror. The protagonist, Ryo, is out for revenge when a mysterious dude named Lan Di kills his father for the Dragon Mirror. Ryo soon comes into possession of the Phoenix Mirror himself, while looking for his father's killer. His chase after Lan Di takes him from his home in Japan, to China and eventually, to the hidden Bailu Village.
Your companion this time around, is Shenhua, a mysterious girl you rescued from drowning in the previous title. Unlike the last two Shenmue games, she plays a more involved role in the game. Thanks to this, she – and thereby, us – learns a lot about Ryo, the protagonist. He gets some much needed depth to his character in Shenmue 3.
Gameplay
It's not Shenmue without the QTEs and there's plenty of those. For the most part, the game is spent walking around, talking to people and doing detective work. After all, you are still looking for your dad's killer. It's peppered with a few fighting sequences where you have free-flowing button mashing combat. For the rest it's QTEs, which can be quite hilarious if you let them play out without entering the prompt. You're able to zoom in to a first person view to interact with the environment better, kind of like an investigation mode.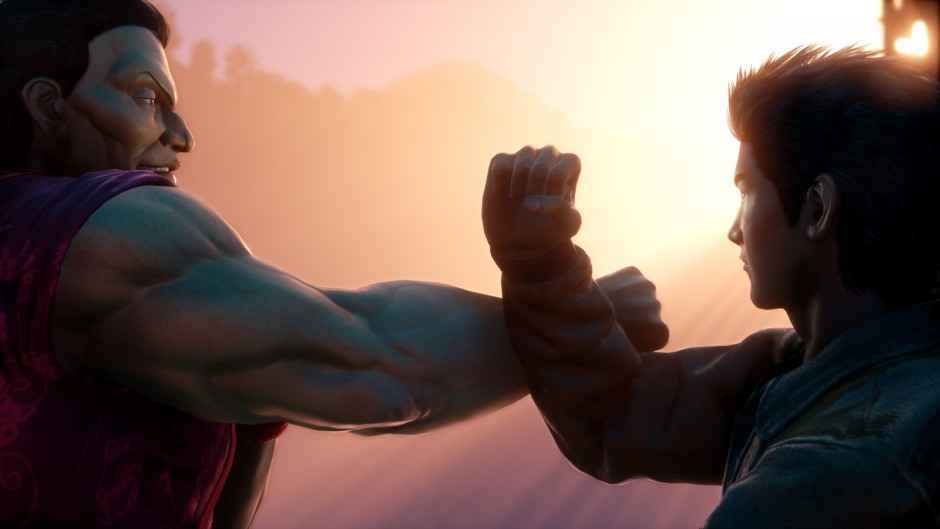 Despite having been released 18 years after Shenmue 2, Shenmue 3 feels like it came out just a year or two after it. Every aspect of the game (including gameplay) feels very dated and that can understandably be a turn-off for many. On the other hand, for fans of the series looking to relive the authentic Shenmue experience, it might be great. You know, nostalgia and all that.
It's ironic however, for a game that was lauded for its innovation and is even considered a cornerstone in the gaming industry, Shenmue 3 looks and plays like a PlayStation 2 era game.
Graphics and Audio
If we haven't hit it home yet, Shenmue 3 looks like a better Shenmue 2, in higher resolution, in Unreal Engine 4. The sights look nice, there are some very pretty scenes. Still very dated. This isn't necessarily a bad thing, the aesthetic still has the same charm its predecessors did, and as long as it still captures that essence, we're quite alright with it.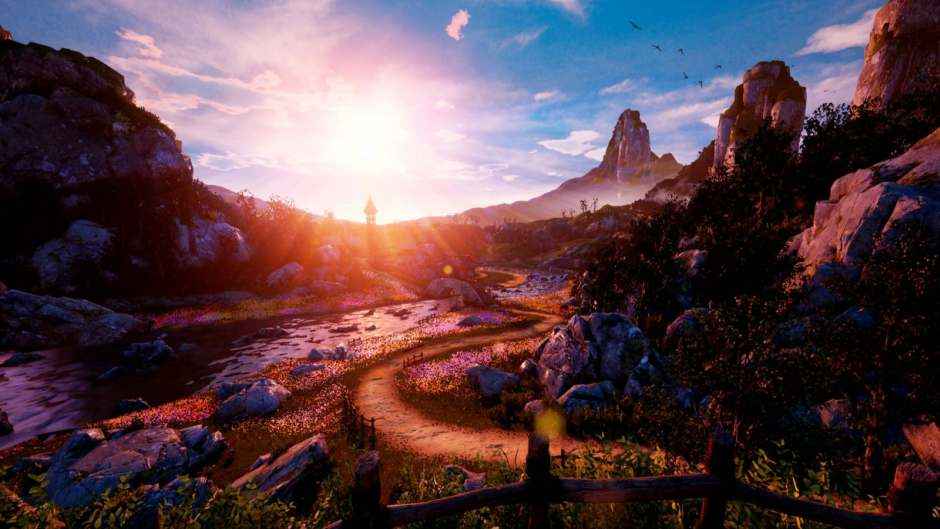 Next, coming to the faces. What is going on here? One moment you're talking to a perfectly normal looking NPC, the next moment you're talking to an NPC whose face is designed by Pablo Picaso. It's quite off-putting if you're into the whole immersion thing. Or funny.
The English dubbing maintains the same "charm" the originals did, in that it can be quite funny at times and sometimes sounds emotionless and repetitive. The audio otherwise was good, and fit the overall theme and setting very well.
What's the verd?
When it was first discovered that Shenmue 3 would be an Epic Games Store exclusive, it lost a lot of followers. Fans were naturally upset, it was a decision made without them being kept in the loop. Understandably, Ys Net would have a financial security blanket, but ultimately, it reportedly did cause sales of the game to suffer as fans requested for refunds and EPIC stepped in to cover refunds on behalf of Ys Net. In its first week it did not surpass half the sales that either of its predecessors managed. In 1999 and 2001. Goes to show you how much an out-of-game decision can affect its sales. Aside from that, like we've mentioned, Shenmue 3 plays very much like an old PlayStation 2 game, and feels like a sequel that is 15 years too late. Newcomers might not be too into the dated graphics and gameplay, and the slow pacing, but fans of the series – the ones who funded it after all – should thoroughly enjoy the game.
SKOAR!: 6.5
MOAR!
Publisher: Deep Silver
Developer: Ys Net
Platforms: Windows, PlayStation 4
Played on: PlayStation 4
Price: Rs. 3,499