Riot's latest tactical shooter video game, Valorant, has garnered quite the attention. The game which was until now known as Project A recently opened up its closed beta to and caused a furore thanks to Riot's excellent marketing tactics. Getting access to the closed beta required a key which could only be obtained by players if they watched a "Drops enabled" Twitch stream of one of the hundreds of Twitch Partners that Riot had seeded the keys to. The subsequent rush of players to Twitch helped the game break records on the first day itself. With 34 million hours watched, the game topped Twitch's records for the "single-day hours watched record in a single game category". The amount of publicity the game has generated in its ongoing closed beta is one of the record books and of course, we had to get in on the action.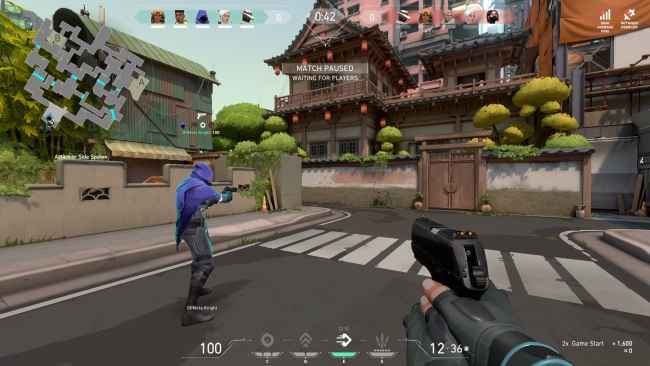 After having idled a few streams on Twitch for a couple of days, we were graced by a drop and we subsequently fired it up. The game has an eerie similarity to CSGO, Valve's tactical shooter, or should we say, the genre-defining tactical shooter video game. And then come the Agents, the ingame characters that you get to choose, who are heavily inspired from Overwatch, Blizzard's team shooter video game. Even the art style of the ingame graphics seems straight out of Overwatch. So in typical Riot fashion, we are looking at an amalgamation of concepts and game mechanics from other video game titles which by the looks of it seems to be working out in Riot's favour. And it didn't take long for folks to label Valorant as the "CSGO Killer". That's a tall order, let's see if Valorant has what it takes.
What is Valorant? How is it different from CSGO?
According to Riot, Valorant is a tactical shooter video game. Like other games from the genre such as Counter-Strike: Global Offensive, Tom Clancy's Rainbow Six Siege, Insurgency and ARMA III, Valorant is a competitive multiplayer tactical first-person shooter. Riot is heavily banking on the mechanics used in CSGO to position Valorant as a competitive esports title and going by how massive the League of Legends esports scene is, we'd like to assume that Riot knows what they are doing. Valorant matches are structured in the same way as CSGO. Two teams of five players each start on different sides of the map with one team being tasked with the objective of planting a Spike (the bomb from CSGO) while the other team has to prevent the Spike from being planted or defuse it in time should it be planted. As usual, either team can eliminate all the members of the opposing team to secure a victory.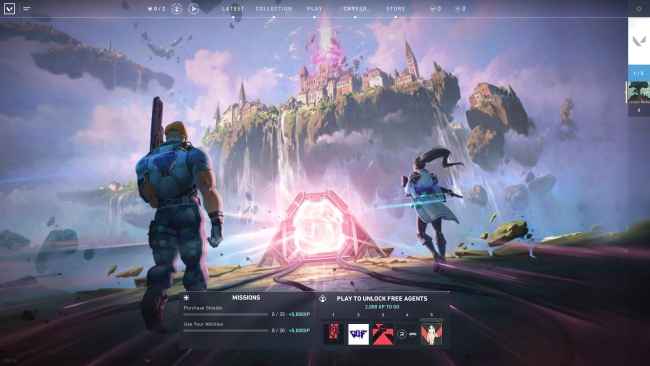 Players don't respawn during a round so it's very much like the Competitive Game Mode from CSGO. Maps can have two or three planting sites which are named alphabetically as A, B and C. Aside from the Competitive Game Mode, CSGO also has the Wingman Game Mode with maps that have just one planting site. This allows for shorter matches as the usual competitive matches can easily last an hour. Each match in Valorant has 25 rounds and the first team to secure 13 victories wins the match. This makes it a little shorter than CSGO which has 30 rounds and the first to hit 16 victories wins the match.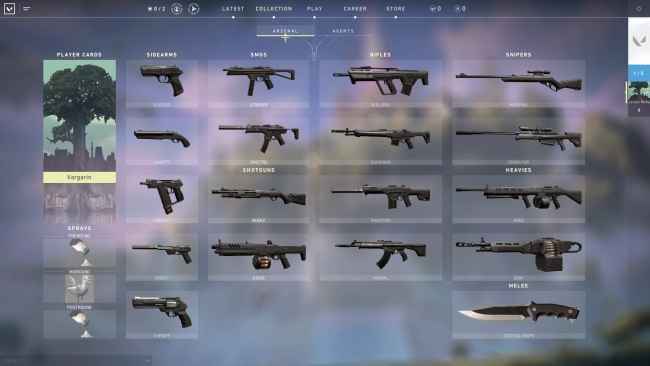 The weapons and armament in Valorant are very similar to CSGo but far fewer in number. You have plenty of pistols, SMGs, shotguns, rifles, sniper rifles and heavy machine guns. Also, you have two sets of armour. In all, there are 17 weapons and 2 shields but there aren't any utilities such as the flash, incendiary, smoke and grenade. That's where Agent abilities come into the picture. Coming back to the weapons, it's very easy to notice the analogs from CSGO. The Vandal, for example, is like the AK-47 from CSGO. It fires very much like the AK-47 and even has nearly the same recoil pattern as the AK. Countering the recoil pattern is an important aspect in CSGO if you wish to make each shot count while spraying (rapid-firing) your weapon. The Sheriff is like the Desert Eagle with a slight charge-up leading to high damage. Then there's the Phantom which is similar to the M4A1 and for people who love to AWP, you can always choose the Operator. The weapon damage is similar to CSGO. Headshots will mostly take you out in one hit and weapons such as the Vandal will knock you out in three hits. So quick corner peaks and counter strafes (and a lot of AD-ing) are very much essential to hold a target site or get a kill.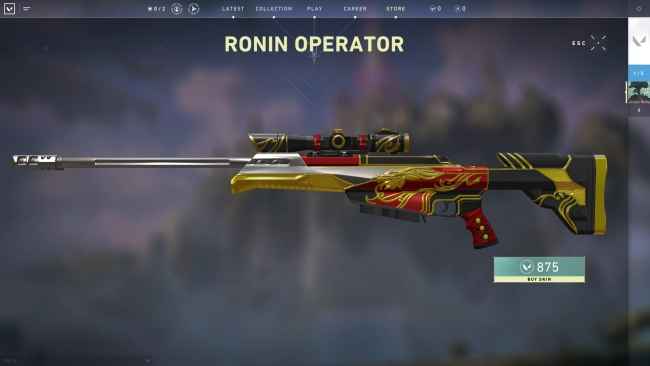 Everything thus far has been the same as CSGO so the key differentiator for Valorant are the agents. As of Closed Beta, there are 10 agents in Valorant and each agent has a unique set of skills. When you're picking your team, you don't get to have multiple agents on the same team so your choice of agents must revolve around the abilities that are going to be most helpful towards your goals.
Valorant Agents and their abilities
Let's start with the names first. The Agents in Valorant go by the names Phoenix, Jett, Viper, Sova, Cypher, Brimstone, Sage, Omen, Breach and Raze. You get a few unlocked at the beginning and the rest get unlocked as you play more. Each agent has four skills of which there is one ultimate ability that tops the rest. However, you might prefer certain agents purely for their basic abilities as well. Phoenix for example has Curveball which allows him to cast a flaming orb around corners which bursts with a blinding light much like a flash bang does in CSGO. Jett has the "cloudburst" ability which works just as a smoke grenade does. Lastly, there's Brimstone with his "Incendiary" ability that works just like Molotovs and Incendiary grenades in CSGO.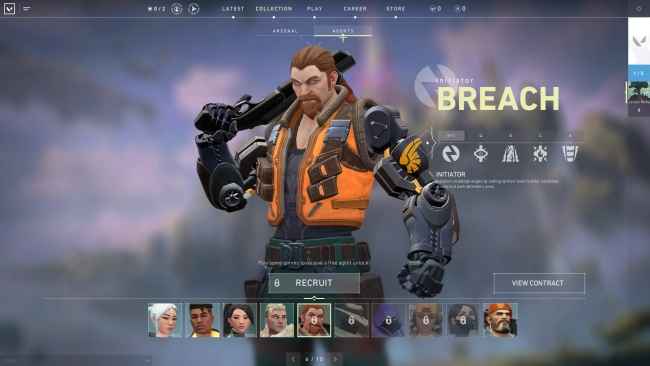 Each agent gets two normal abilities, one signature ability and one ultimate ability. You start off with the signature ability charged up. Charges for your normal abilities have to be purchased during the buy phase and the ultimate is charged up by raking in kills across rounds. Ideally, you'd want to buy a few charges for your normal abilities starting from round two.
Coming to the Ultimate abilities, some of these can be deemed game breaking. Sova is similar to Hanzo from Overwatch. He has a Recon bolt ability that allows him to bounce a bolt around corners that will light up all enemies within range. This can be followed up by his ultimate ability "Hunter's Fury" which fires up to three lightning arrows that pass through the entire span of the map. So you can spot around corners and shoot through walls. Practically, he's a wall hacker. Another agent, Cypher, has a similar counter-intelligence ability. His ultimate allows him to use a dead enemy to reveal the locations of all living enemies. Another wall hack. Sage and Omen have somewhat interesting abilities. One can resurrect a dead ally whereas the other can flashback upon being killed. Resurrection is a thoroughly different concept in the realm of competitive tactical shooters. If the players are adept, then your team is effectively a seven-member unit rather than the typical five-member unit.
These unique abilities make the game very different from CSGO. However, if you're really good at your basic weapons, then you could get away with ignoring your abilities. We wouldn't be so certain if your teammates would be fine with that. Missing out on resurrecting an ally could be met with ample amount of toxicity in voice chat. This is where it becomes similar to LoL.
Valorant's Matchmaking and Netcode
It would be sufficient to say that the devs are still working on this concept. Newbie teams are often pitted against teams which have been playing for quite a while and even have most of the Agents unlocked. This puts the newbies at a significant disadvantage as they have to go against agents whose abilities cannot be countered at all. This makes playing Valorant extremely frustrating for beginners.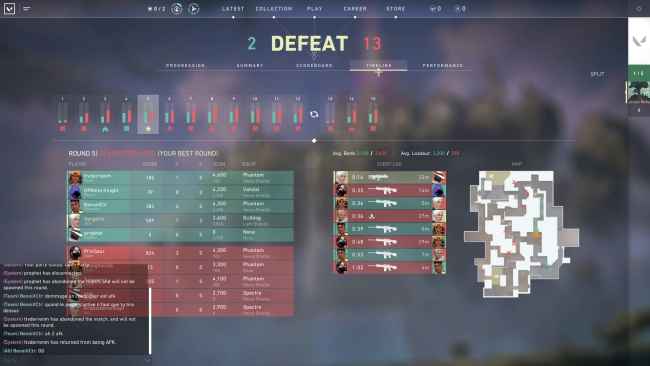 Moreover, the Closed Beta servers are currently active only in a few regions (NA and EU). So folks joining in from the far-off regions have to deal with the lack of proper matchmaking and play with high ping. On plenty of occasions we found ourselves peaking around and corner only to end up sprawled on the ground within a fraction of a second. The enemy on the other hand saw a clueless noob turn the corner and gawk at them aimlessly for a while resulting in a simple free frag. Needless to say, this only adds to your frustration.
Riot did get into detail about their netcode and how it affects their 128-tick servers. Ideally, the player peaking should have an advantage but that was clearly not the case given how nasty our ping was. To sort this out to the best of our abilities, we tunnelled till we got sub-100ms ping in the game but we would still end up on the floor. The good thing here is that the players with low ping aren't disadvantaged when they face up against someone with high ping. Usually, the erratic movement of the laggy player makes it difficult for players with low ping to shoot at but in Valorant, that clearly isn't the case.
Is Valorant truly a CSGO killer?
Unlikely. Valorant is very much different from CSGO. The addition of abilities makes it way more dynamic and there's the constant need for balance updates to the game. This will result in a constantly changing meta which in turn makes the game a bit more complex compared to CSGO. Players will have to constantly keep adapting to the new mechanics and balance updates in Valorant whereas in CSGO, you are mostly learning to counter the opposite player. There's a high dependence of skill in either case but CSGO seems more of a purists' choice whereas Valorant is a little modern. So the two games are quite distinct to coexist peacefully. Surely, you'll see more CSGO players shift towards Valorant since Riot is known to throw money at their games. We can certainly expect professional leagues with million dollar prize pools for Valorant within a year of launch. On the plus side, Valve, which is notorious for ignoring CSGO, might take some steps to reinvigorate the CSGO scene. There have already been a few hints from unofficial sources that CSGO might introduce 128-tick servers across all official matchmaking modes. Perhaps, we might even see more CSGO tournaments and a faster introduction of Source 2 Engine into CSGO. Who knows?!