Gaming in India has largely been an ignored subject. While the industry has grown exponentially, it is often ignored as a legitimate profession. But that may be about to change. The Flipkart Gaming Online Championship, which kicked off today, is perhaps the first step in recognising the gamer community in India. Internationally, games like Dota 2, League of Legends, Counter Strike: Global Offensive & Hearthstone have made players millions of dollars. An annual tournament, called The International, hosted by Valve, a game developer, has seen awards go up to millions.
The International hosts Dota 2 players only, and the total prize money last year, amounted to over $18 million, while the winning team took home $6.5 million. Sound good enough as a prospective career for your child now?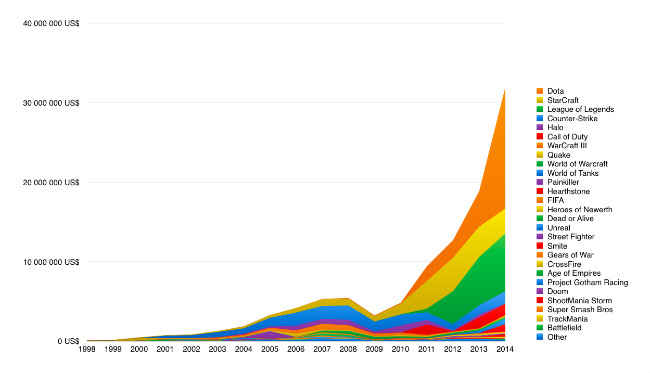 Prize money of various eSports tournaments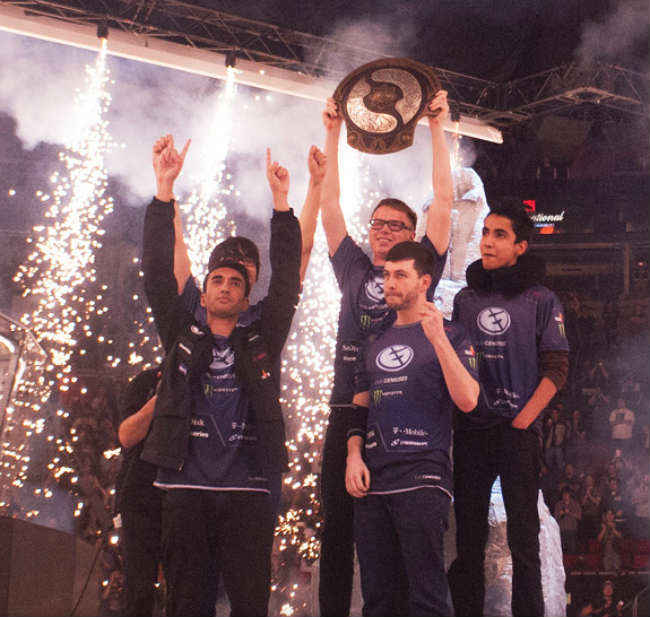 Team Evil Genius winning The International 2015
eSports in India
Flipkart hopes to engage at least 1,000 gamers through this tournament. The company wants to become the "largest destination" for both games and gaming product brands. Flipkart's Adarsh K. Menon, VP of Electronic and Auto, said, "Brands like Alienware, Dell, Sony and Microsoft are already witnessing tremendous growth on our platform in their gaming portfolio, and we expect this demand to double in the next six months." He also added that the primary reason for Flipkart showing interest in this category is that there's been "0% growth in the last 6 months". Flipkart's tournament will be played over a month with each game being played for one week. Here's the schedule,
June 3 to June 9 : FIFA (on PS4)
June 14 to June 20 : League of Legends
June 25 to June 29 : Counter Strike: Global Offensive
July 5 to July 11 : Dota 2
Historically, the state of eSports in India has been a little unstable, to say the least. Back in 2012, a company called WTF Eventz, promised a huge Rs.1.5 crore prize money, for an event called the Indian Gaming Carnival (IGC), in Noida. This event was marred by controversy, and reports surfaced of it being a complete scam from the beginning.
There have been other tournaments, but none were really up to international standards. The Taiwan Excellence Gaming cup, in Mumbai last year, was very well received and also had wide participation from people all across the country. Further, Microsoft just announced its "biggest ever gaming" experience in the country, scheduled for June 9.
The Electronics Sports League (ESL) has announced a partnership with NODWIN gaming to launch the ESL India Premiership, with a prize money of above Rs.42 lakh. ESL is amongst the biggest eSports players in the world, and its entry into India marks the country's potential. The ESL India Premiership will have three major eSports titles — Dota 2, CS:GO and Hearthstone. There will be other titles as well.
Gaming and gamers in India
Back in 2014, Team Wolf, a group of gamers from India, had qualified for the Electronics Sports League (ESL) One Cologne 2014 CS:GO major, held in Germany. It was the first time an Indian team rose through the regional qualifiers and qualified for the main event. Team Wolf lost in the group stage (0-2), losing to competitors HellRaisers and eventual winners Ninjas in Pyjamas. Currently, there teams like Team Brutality & Team Neck Break (Dota 2) that are amongst the top teams in the country. There have been many teams formed but it's not easy to maintain them. Many of them, including Team Elunes (Dota 2) & Virtual Impact, have disbanded.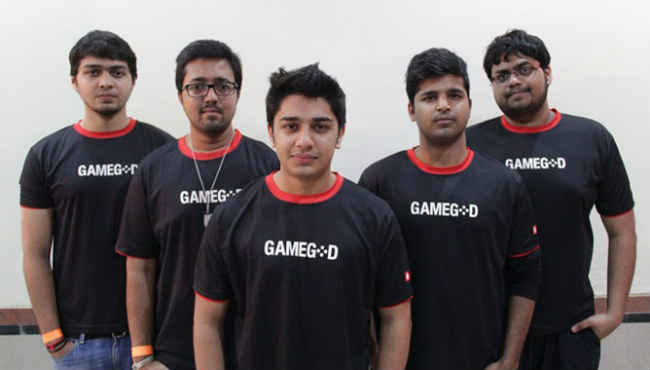 Team Wolf
In a report by Deccan Herald, Reliance Entertainment Digital CEO, Amit Khanduja, said, that the company plans to invest in 20 indie startups this year, and that it hopes to see 50,000 industry professionals working in the gaming sector soon. According to a report (paywall) by Statista, the gaming industry in India is estimated to reach upwards of Rs. 50 Billion by 2020.
There are big names investing in gaming in India. Companies like Lakshya Digital, have been instrumental in the development of games like Metal Gear Solid, WWE 2K15, Unchartered 2 and DC Universe Online. The groundwork for eSports to boom in India has been set, and Flipkart and ESL's efforts will perhaps be the kickstarters that we need.