One of the progenitors of video games, Nintendo has certainly come a long way, and taken the world along with it. And though it had motion controllers in mainstream video game consoles before anyone else in the market, we have to say. The technology is looking outdated. Images of Miyamoto standing on stage, holding two controllers connected by a wire now begin to irk you, having seen Kinect's motion-sensing abilities, and the Move's wireless controller/sub-controller interface.

Unfortunately for Nintendo, its present predicament is a lot worse than it appears. While Reggie Fils-Amis, President and COO of Nintendo America, quoted numerous interesting statistics about sales and popularity of the Wii platform, we are sure that unless it gets HD quick, and hip even faster, it's going to be left out. More on that, after the games:

The Legend of Zelda: Skyward Sword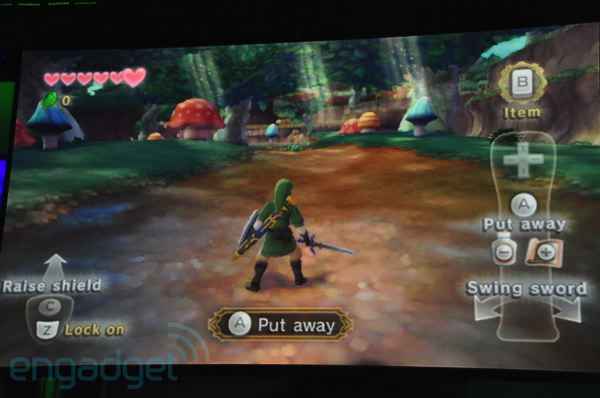 The game was shown off with a live demo by Miyamoto at the Nintendo's E3 Conference, and was the show starter. The demonstration was pure gameplay, where Miyamoto stressed the complicated nature of the sword and shield mechanics in previous versions of The Legend of Zelda, and how it was their main priority to make the controls more refined this time.

The Wii Motion Plus controller will now be used for the sword, along with the Nunchuck as shield. A lot of gameplay was shown, and unfortunately, some lag and non-responsiveness was noticeable, apparently called by wireless disturbance. We're sure that this was the case, because the Wii is not known for any such control issues in normal environments. It will arrive sometime in 2011. Trailers on the next page.

Disney Epic Mickey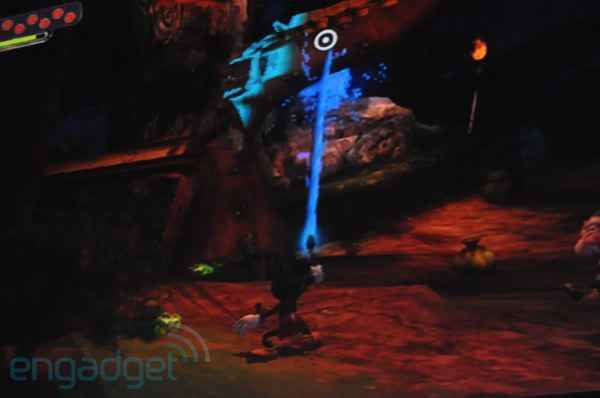 Disney execs came onto stage to give a long and boring demonstration of a adventure game where Mickey was the hero. The Disney representatives commented that it was about that Mickey got his share of recognition in the video game world, for the real hero he was.

The game's gameplay and graphics were quite interesting, with 2D cutscenes, 3D gameplay, and even side-scrolling platforming in places.

Wii Party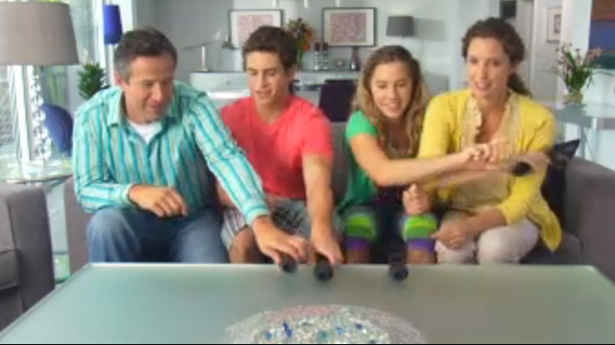 A way to get social (seems like developers think all that players want to do is to "connect"), Wii party allows 117 million Wii users across the world communicate and compete with each other, using their Wii characters (much lower res and less personalized than Xbox avatars). There will be 13 party games at launch, and over 70 different mini games. We find the graphics to be pitiful and too childish. It is coming this American holiday season.

Just Dance 2
A sequel to Ubisoft's Just Dance, Just Dance 2 will release this fall, and hopes to move million more dancers.

Golden Sun Dark Dawn
Terribly pixelated and childish, this game's graphics belong to the SNES days, and we wonder where in the world people still like to play this stuff.

GoldenEye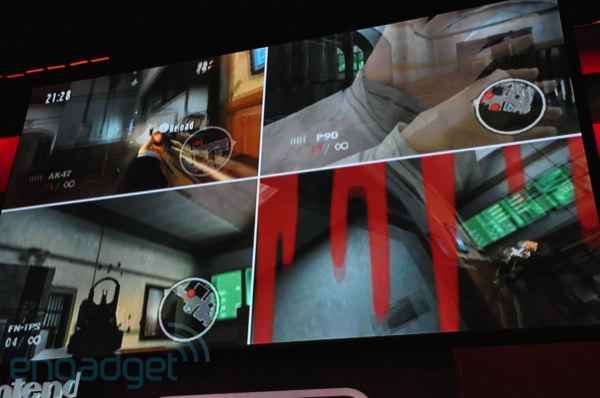 A game played by millions of gamers on the N64 console, GoldenEye certainly did change the way multiplayer games were played, with intense, 4-player split-screen action. Well, the Wii is getting a reboot version this November, though this time it will feature Daniel Craig not
Pierce Brosnan as James Bond. Trailer on the next page.

Kirby's Epic Yarn
A sidescrolling platformer that's meant for kids, this game is at least not pixel filled.

Metroid: Other M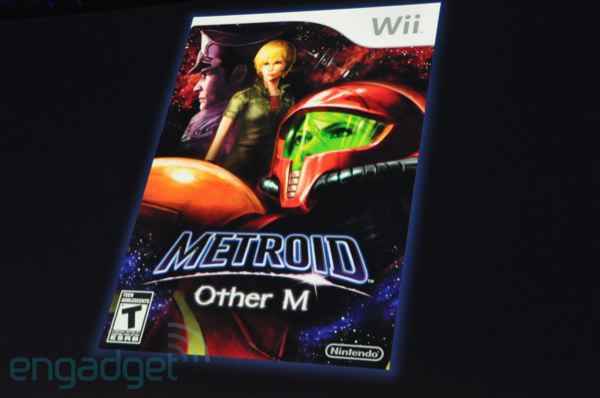 Sporting some of the best graphics seen on the Wii so far, Metroid: Other M is a third-person action adventure game that will feature first person gameplay in parts, and give players the opportunity to get to know more about Samus. Trailer on the next page.

Donkey Kong Country Returns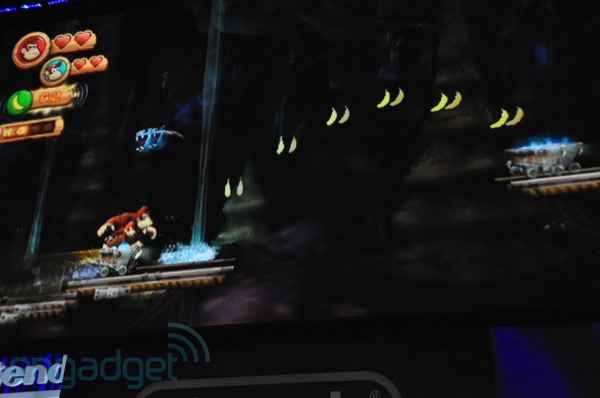 A sidescrolling platformer reminiscent of earlier Donky Kong games, we thing this might be quite a bit of fun, if you like bananas. It will be out this American holiday. Trailer on the next page.

NBA Jam
A new exclusive version for Wii was announced, though no other details were revealed.

Mario Sports Mix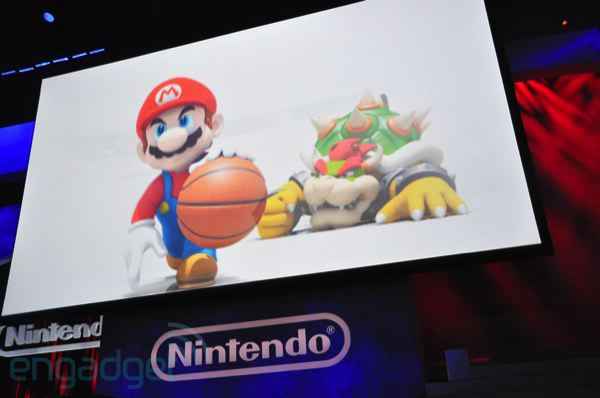 Coming in 2011, this is Wii Sports resort with Mario characters.

Dragon Quest (a DS game)
Emphasising multiplayer gaming and intense content, Dragon Quest IX for the DS promises hundreds of hours of gameplay. It will release on July 11th.
Nintendo's Woes
Titles such as Wii Party and Golden Sun Dark Dawn, are simply too backward in graphics and too childish to become popular in much of the inhabited world, perhaps excluding Japan. Even the one of the company's flagship games, The Legend of Zelda, though it has a huge fan following, will not be able to bridge the gap, and niche games like Just Dance 2 will not help much.

Nintendo has been successful with its Mario 'bridge or intermediate' games though, meant for both children and adults. You might argue that games such as Resident Evil and Metroid: Other M bring a level of graphics realism and adult action to the Wii, but we know that unless the Wii platform goes HD soon, it will not be able to keep up with either Sony or Microsoft, who have both introduced their motion sensors/controllers to get the Wii level of immersion, coupled with insane graphics. In fact, the Wii's casual gaming is quickly starting to look shabby.
Go to the next page for trailers for The Legend of Zelda, Donkey Kong, GoldenEye, and more...
The Legend of Zelda: Skyward Sword
Gameplay trailer 1:

Gameplay trailer 2:
Cinematic Trailer
Donkey Kong Country Returns
GoldenEye
Metroid: Other M