First off, why are we reviewing a game from 2017? For one, because we haven't reviewed it yet. Second, it was free on the Epic Games Store and we love free games (who doesn't). And finally, it's a damn good game. Also, the Dungeons 3 Complete Collection released this year, so there's that too. Dungeons 3 is one of those games that doesn't exactly fit a genre, but whatever it does, it does pretty well. Realmforge's 3rd attempt at a dungeon management game embodies the proverb "third time's the charm", and here's why.
Dungeons 3 Story

Dungeons 3 comes with a campaign that you can easily spend hours on. Depending on how you play, you could easily take from just 30 minutes to over an hour just to finish one mission from the campaign. The story itself is also pretty good. The Dungeon Lord (you), aka, the Evil, has conquered everything there is to conquer and is now completely bored and has no motivation to do anything. The Evil's grunts and minions are also worried, since he hasn't left his room to bully them and toss them around, among other(more sinister) things. That is until he discovers unexplored lands to the East, which is where most unexplored lands in video games lie, which the narrator helpfully points out. In the East, the Evil finds himself a champion by possessing a Dark Elf named Thalya. Dark Elves are apparently inherently evil, however, Thalya's foster father, a Paladin, was trying to "brainwash" her by having her do good. Ugh. This however presents an interesting angle to the voice acting and narration. Throughout your quest to conquer the Eastern lands, the narrator (an excellent one might we add, the same guy from the Stanley Parable) often breaks the fourth wall and interacts directly with the player and characters from the game. Thalya has a bit of a "Gollum" issue, wherein she sometimes grows a conscience and good Thalya shows up, then evil Thalya and good Thalya have an argument, sometimes with the narrator involved. Overall, the game has some hilarious writing, and is not afraid to make fun of itself. There's plenty of references to pop-culture, especially Lord of the Rings and fantasy settings.
Dungeons 3 Gameplay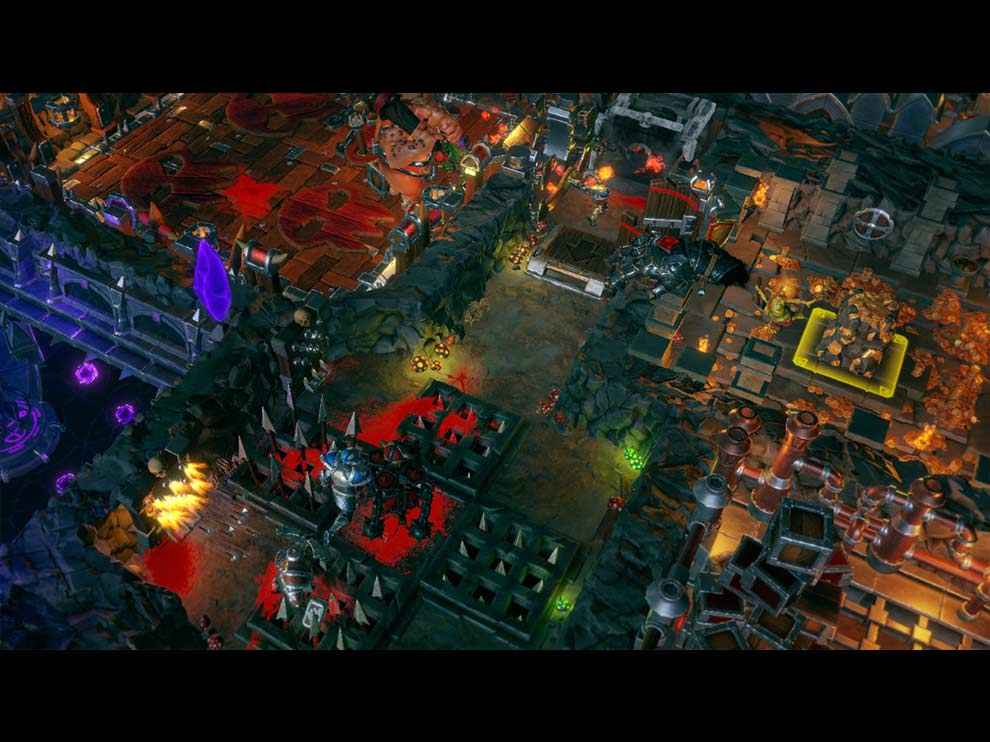 Gameplay in Dungeons 3 is a mix between what one might call a dungeon management simulator and an RTS. The RTS and overworld aspect is something unique to Dungeons 3, and possibly the first of its kind, at least to be executed in this way. Basically, you've got two minimaps, with the overworld on the bottom left and your dungeon on the bottom right. Even controls are different on each map, with the game playing more like an RTS when you're on the overworld, but in the dungeon, you have a more direct "hand" in things, literally. While in the dungeon, you're the dungeon lord. This is indicated by a giant floating hand wearing a gauntlet. That's you. With this you're able to command your Little Snots (small goblin creatures, your main labor) to dig, to build, to mine or whatever grunt work it is you need them to do. These guys are unable to fight, but they'll handle any and all of your dungeon renovating needs. Little Snots are the only unit you start with, in order to get an actual army (or horde) going, you're going to have to do some research. The research tree is fairly simple, and to start off, all you need is gold. Which you should have plenty of with your Little Snots scurrying about and collecting it for you from around the dungeon. Once you've researched a bit you can start recruiting basic units, and as you progress through the tree, you'll get access to stronger units. Initially you'll have access to just basic orcs and goblins, but eventually you'll get access to demons and even undead.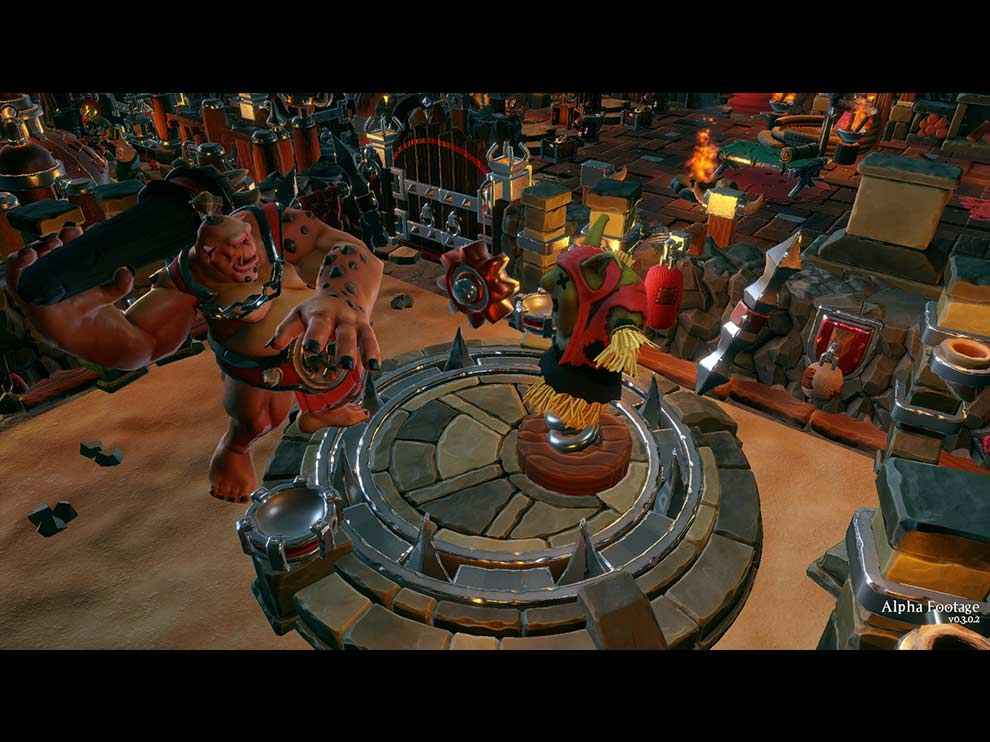 Recruiting creatures is just one aspect of dungeon management though, in order to actually house these creatures, you're going to need ample amounts of room for them to sleep. If you don't meet with your creatures' needs, they'll simply go on strike and refuse to fight for you. Even if they're being whacked to death by an enemy. Keep an eye on them to see what they need, they usually have a little thought bubble over them indicating what they're missing. You'll also get a notification at the bottom right, right above the dungeon minimap. In addition to resting areas, and food, for which you'll need to create gobbler farms, you'll eventually need to make stuff like breweries to satisfy your mobs. In order to access stronger units, you'll need to research deeper into the tree, but you'll eventually start needing more than just gold, you will need evilness. No, seriously. Evilness. This is where the overworld part of the game comes in. You'll need to gather your recruited units and head to the overworld in order to destroy settlements. When you do, they start generating evilness for you. This is another resource that you'll need in order to access stronger units and level up your existing ones.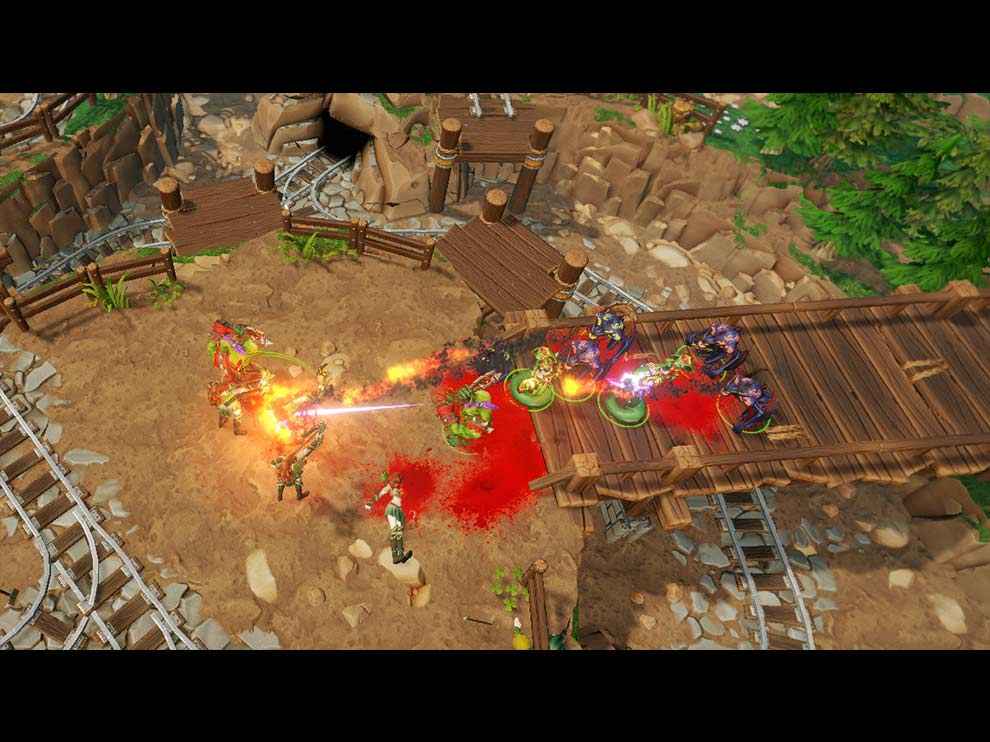 Now, while you've got your troops in the overworld, if like us, you like to bring your entire army to the overworld, you've left your dungeonheart defenceless. The dungeonheart is basically your dungeon's HP, which is one big crystal right at the center of your dungeon. It's got a bunch of HP, but if that breaks, it's game over. What you can do is set up traps in your dungeon. Kind of like a tower defence game. Set them up along the path from the entrance to the dungeonheart and watch them make short work of intruders. You've also got access to spells, which consume mana, another resource in the game. Mana is also used to spawn undead and revive your fallen demons. Spells are a great get-out-of-jail card when you're in a pinch, allowing you to quickly make short work of enemies.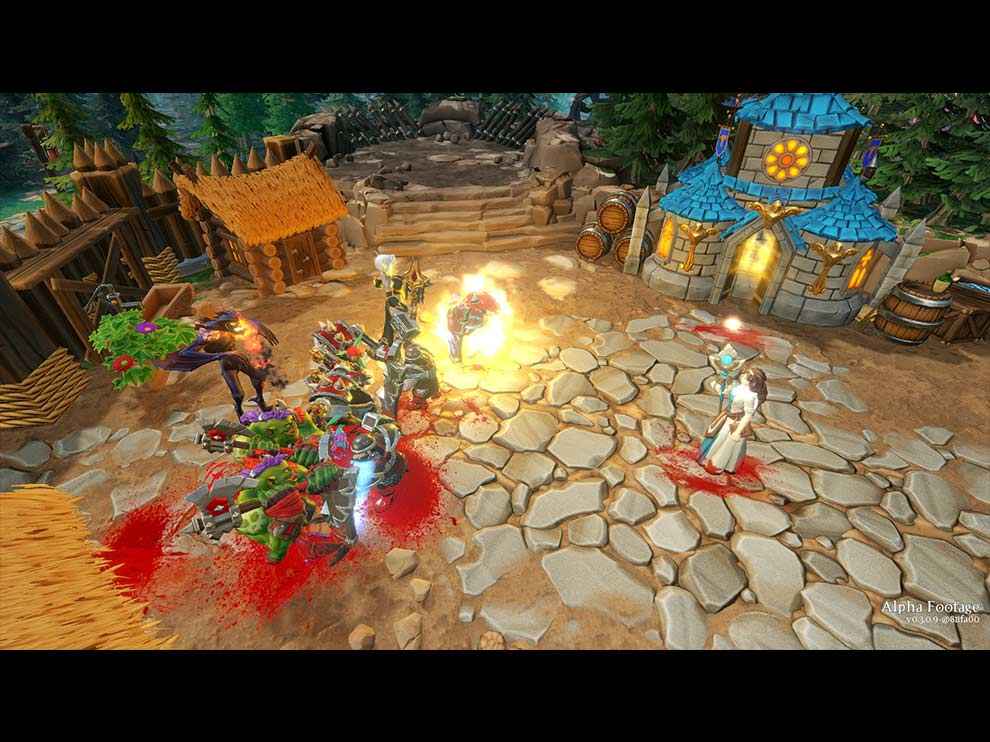 Also, as the overlord of the dungeon, you have the right to whack any unit you own, by simply right clicking them. If you see them slacking, feel free to give them a whack and watch them scurry away. Or you can just do it for the luls. Every creature reacts differently, so it's fun to experiment.
As you can see, there's a lot of layers to the gameplay here. While the tutorial isn't great, it doesn't take too long to get a grasp on the game and understand the more finer details of dungeon management.
Dungeons 3 Graphics and audio

If Blizzard released a sequel to Warcraft 3 back in the day, we'd assume the graphics would look something like this. So, pretty good. The character designs are great, the animations are also great. The voice acting is fantastic, and the music is fitting, nothing too spectacular. Overall, it's a great package.
Dungeons 3 Verdict
Dungeons 3 carves out somewhat of a niche for itself, by combining genres and offering an experience that's unique. Add to that the fantastic and humorous writing, the amazing voice acting, and the vibrant graphics and quirky animations, what you have here is possibly Realmforge's best work. Dungeons 3 is an easy pick-up for those looking to try something new, especially if they're into dungeon management and RTS titles.
SKOAR! - 8/10
MOAR!
Developer: Realmforge Studios
Publisher: Kalypso Media
Platforms: Linux, macOS, Microsoft Windows, PlayStation 4, Xbox One
Played on: Windows (EGS)