Digit spoke with Yashraj Vakil, the COO of Dream11.com, to get to know more about the site and the quickly growing world of Fantasy Cricket...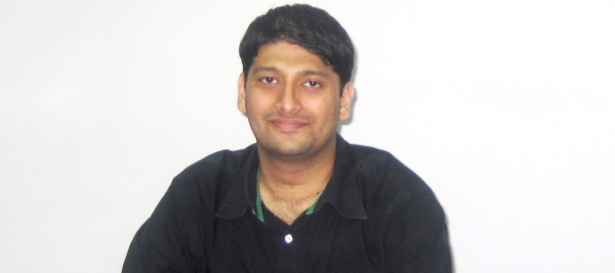 Q1. You were the first to adopt Flex technology for online gaming…what advantages does it give you?
Flex is an open source framework which is used for building expressive web applications that make it much easier for people to view and interpret data. There have been some basic games and game engines developed but seldom put to commercial use. This is the first and only time so far that a fantasy sports game is developed using this technology.
It is used at Dream11.com to build a rich yet light-weight user experience for playing fantasy cricket. Flex provides a much richer user experience when compared to any other text-based interface. With the help of this technology we have created the world's first graphical Fantasy Cricket game. Dream11.com has also been nominated for the best new fantasy sports website award at Fantasy Sports Trade Association's (FSTA) industry recognition awards. Founded in 1997, FSTA is the oldest and most prestigious non-profit fantasy sports trade body worldwide with members, which include CBS, ESPN, NBC and NFL.
Q2. What are the differences between public and private leagues?
A player can create his/her own league and ask other users to join their league. We have two kinds of Leagues: Public and Private. Public leagues are available to all users. One can search through a list of all public leagues on Dream11.com and join it without the requirement of any authorization.

A user can also make a private league wherein he/she can invite selected users by their choice. Private leagues are password protected, thus the owner must share the password with the people he wanted to invite to join the league.

For both public and private you have the ability to invite whomever you choose by entering their email address or username.
Q3. How exactly does your points system work, for players, leagues, and users?
Our point system is as mentioned below. Users compete for prizes on an individual level. Leagues can compete in a friendly manner on aggregate points. Leagues are a great way for office colleagues in different divisions, batch mates in a college and such to hold competitions. Click here for a detailed look at the point structure on the last page.
Q4. It all sounds complicated for first time users… Do you have a more comprehensive tutorial for newbie's?
If you have a look at our Fantasy Cricket game you will notice we have taken cues from internationally popular PC titles to reduce the learning curve. For first time users, we have a step-by-step interactive guide to help them create their team and understand the process.
Apart from that, there are lots other options with which users can understand the game better. The "How to play" section, apart from providing a video tutorial also has a detailed explanation with screenshots.
Q5. Who develops the cricket games featuring on your site? Any tie-ups with other online gaming sites, like Zapak.com?
We do. Dream11.com also powers Fantasy Cricket and cricket games for many websites such as Cricbuzz.com, Zeecric.com, Cricketnirvana.com, One India, Indiatimes, Amar Ujala in India. Internationally Cricketworld.com in UK and BD News 24 use our Fantasy Cricket and casual games for their users. We are also the official Fantasy Cricket Game partner for the IPL team, Mumbai Indians (www.mumbaiindians.com).

Our casual game Slumdog Cricketer was nominated at the FICCI BAF Awards 2009 in the Best Online Game Category.
Q6. How exactly do your users, the fantasy league gamers, benefit from playing on your site? What awards or prizes do you give out?
We always concentrate on giving handsome awards to players on our website. Players can win prizes every match based on their points as well as on aggregate total of points scored in each match during a particular tournament. Presently we are giving away cash prizes worth Rs. 50,000 for the Asia Cup. In the past we have given trips to South Africa, bikes, laptops and even Rs. 5 lakhs to the tournament champion of IPL.
Q7. How can a single team/user take part in different tours/leagues simultaneously? Shouldn't each team be tour/league-based?
We give an option to our users to create separate teams for different tournaments and each of these will have a separate leaderboards and prizes associated with them. We try to give our users the flexibility to play different tournaments simultaneously and choose the tournament they would like to play.
Read on to know more about Dream11.com and Fantasy Cricket...


Q8. How does the bank balance system work? How do teams gain money? Why have two separate measurements, points and team value?
Every team is given a 100 crores budget within which the user needs to make this team. The measurements are co-related as user gains money on the basis of the player's performance on the field in reality. Basically, we award the smarter users who chose a performing player and penalize users who have chosen an under performing player. As the value of the team goes up the user has higher spending power and can buy bigger names playing the tournament. This is team value.
Points on the other hand determine the leaderboard and winner eventually.
Q9. How do you explain the disparity between the number of Facebook fans and the number of registered users, and visitors?
Our Facebook fans page has been put up a while ago but only recently have we looked at aggressively implementing our social media efforts, specifically post IPL 2010. The FanBox and FShare functionality on our homepage is an effort in that direction. Majority of our users have come through word of mouth. Though, going forward you will see a lot of aggressive marketing and social media activity with the Champions League, World Cup 2011 and IPL 4.
Q10. How about setting up a cricket engine…One that simulates upcoming matches and predicts results?
We currently don't have this option and are not planning on it either. This would be a great fit for club sport which is seasonal but cricket is played year round and doesn't require a simulation game.
Q11. Since your site kicked off, what has been the most memorable tournament 'fantasized' on it so far? Why do you think so? Gamer reactions, most number of new gamers?
The most memorable tournament was the launch tournament, T20 World cup 2009, where we saw a phenomenal traffic on the portal. Also, IPL 2010 where we saw a new team being made every second on the website! This shows the phenomenal demand for Fantasy Cricket in India.
Q12. You are obviously passionate about cricket…Do you have some cricketing experience behind you?
Well, my only claim to fame is a last ball match-winning strike for 4 in a gully cricket game with friends! We won 20 bucks!
Q13. Why is cricket so special to you, and, apart from Sachin Tendulkar, who do you idolize most in the global cricketing scene (past or present)?
I was born in a family that was crazy about cricket and I got hooked in to the game at a very early stage. All my friends were crazy about cricket as well. Graeme Smith remains to be my favourite cricketer!
Read on to get a comprehensive view of the Dream11.com point structure for T20, ODI, and Test matches...
Points
| | | | |
| --- | --- | --- | --- |
| Type of Points | T20 | ODI | Test |
| For being part of the Starting XI | 02 | 02 | 02 |
| For every run scored | 0.5 | 0.5 | 0.5 |
| Wicket (excluding run-out) | 10 | 12 | 08 |
| Catch | 04 | 04 | 04 |
| Stumping | 06 | 06 | 06 |
| Run-out (direct) | 06 | 06 | 06 |
| Run-out (throwercatcher) | 42 | 42 | 42 |
| Dismissal for duck (batsmen and all-rounders) | -2 | -3 | -4 |
Bonus Point
| | | | |
| --- | --- | --- | --- |
| Type of Points | T20 | ODI | Test |
| Every boundary hit | 0.5 | 0.5 | 0.5 |
| Every six hit | 01 | 01 | 01 |
| Half century | 04 | 02 | 02 |
| Century | 08 | 04 | 04 |
| Every 50 runs after century | 04 | 02 | 02 |
| Maiden Over | 04 | 02 | 0.5 |
| 4 wickets | 04 | 02 | 02 |
| 5 wickets | 08 | 04 | 04 |
| For every wicket after 5 wickets | 02 | 02 | 02 |
| Hat-trick | 06 | 08 | 10 |
| Man of the Match | 06 | 06 | 06 |
| 2nd Man of the Match | 04 | 04 | 04 |
Economy Rate
| | | | |
| --- | --- | --- | --- |
| Type of Points | T20 | ODI | Test |
| Applicable for players bowling miminum overs | 2 overs | 5 overs | NA |
| Between 6 and 5 runs per over | 01 | | NA |
| Between 4.99 and 4 runs per over | 02 | | NA |
| Below 4 runs per over | 03 | | NA |
| Between 9 and 10 runs per over | -1 | | NA |
| Between 10 and 11 runs per over | -2 | | NA |
| Above 11 runs per over | -3 | | NA |
| Between 4.5 and 3.5 runs per over | | 01 | NA |
| Between 3.49 and 2.5 runs per over | | 02 | NA |
| Below 2.5 runs per over | | 03 | NA |
| Between 7 and 8 runs per over | | -1 | NA |
| Between 8 and 9 runs per over | | -2 | NA |
| Above 9 runs per over | | -3 | NA |
Strike Rate (Except Bowlers)
| | | | |
| --- | --- | --- | --- |
| Type of Points | T20 | ODI | Test (per innings) |
| Applicable for players batting minimum balls | 10 balls | 20 balls | NA |
| Between 60 and 70 runs per 100 balls | -1 | | NA |
| Between 50 and 60 runs per 100 balls | -2 | | NA |
| Below 50 runs per 100 balls | -3 | | NA |
| Between 50 and 60 runs per 100 balls | | -1 | NA |
| Between 40 and 50 runs per 100 balls | | -2 | NA |
| Below 40 runs per 100 balls | | -3 | NA |

Additional Info
Captain: The cricketer selected as captain of the Fantasy Cricket team, his points will double. E.g.: If MS Dhoni is your captain (denoted by the Yellow coloured star below the player's avatar), and he has accumulated 50 points, his points will effectively double to 100 points.
12th Man: In the Dream11.com Fantasy Cricket game, we have the facility to select a 12th Man. The 12th Man will replace a player from the Playing Eleven in the Fantasy Cricket team if that player is not playing in the match for whatever reason. E.g.: If Chris Gayle is in your Playing 11 and Umesh Yadav is your 12th Man and if Gayle does not play in the Round/match, he will be replaced by Umesh Yadav. However, if Umesh Yadav too didn't play in the round/match then no interchange will happen.
Also, if Chris Gayle was your captain but is not playing in the Round/Match and was replaced by the 12th Man, the 12th Man's points will NOT double. He will only get the points he accumulated in the Match/Round.
Please Note: The 12th man cannot replace a wicketkeeper in the playing eleven. If your wicketkeeper did not play in the real cricket match for that particular round, he will not be awarded any points. The 12th man will not replace the wicketkeeper even if he has played in the round. The 12th man can only replace batsmen and bowlers irrespective of his playing role in the team.
Match Abandoned: For matches that are abandoned without any results, Dream11.com will not award points for those matches. This is to prevent certain players from getting an undue advantage over other players, if the players selected played/did not play in that particular match.
Increase/Decrease in Player Prices/Team Values: On Dream11.com fantasy cricket game the player price increases/decreases based on their performance. If a player is playing consistently well his price will increase and vice versa. The increase/decrease in points is denoted by the 'Highest Price Rise' and 'Highest Price Drop' widgets in the 'Guru' sub-section in the Fantasy Cricket section.
So, if a player's price increases/decreases, the same will reflect in the value of the team. So always make sure you select the players that will not only earn you more points but will also increase the value of your team.