iPod Docks aren't merely speakers. They have speakers, yes, but they're so much more. Beyond audio, these sound systems have another purpose. Style, design, sophistication - they're all this rolled into a set of speakers and a docking station. We've been reviewing iPod Docks ever since the category spawned post the launch of the iconic iPod and since then we've seen all sorts of shapes, sizes and use-case customised docking stations that have made their presence felt in this space. From humble bed-side docks that come at a sub-5k price tag to exquisitely crafted designer pieces that cost an arm and a leg – we've got them all. Apart from just the variety in design of the docks themselves there is variety dictated by the devices they're supposed to dock with. The first wave of design changes came with the launch of the iPad. With a bigger footprint to deal with, many docks weren't able to support the tablet. But the biggest change, and one that's afoot as you read this, came with Apple's decision to ditch the old 30-pin connector for the new lightning port post the iPhone 5. And hey, going forward most people might prefer to wirelessly stream their tunes. But until then (and for those of you who don't want to trash those perfectly capable old iPods) here are our picks.

Yamaha PDX-11
This is one strange piece of audio equipment. Strange for a couple of reasons - it's not stereo, it works on 6 AA batteries and it's almost as if Yamaha has taken a studio monitoring speaker and ported it to take the iPod as a source. The speaker performs quite well. Bass management is brilliant - no matter how much you increase the gain on a low frequency sample, it never gets played by the tweeter thereby avoiding that harsh buzz. The high tweeter is also very good. All your cymbals and hi-hats sound nice and sparkly. The octagonal housing and steel grab handle give it that distinctly industrial aura and make it look quite trendy. The only problem is that it's not that loud. If you play something that has too much density it will begin to distort. We tried running it on regular (non-alkaline) batteries and it gave roughly one hour twenty minutes at 85 percent volume - far lesser than the rated 8-hrs.
MRP: Rs. 8,490
Street Price: Rs.5,999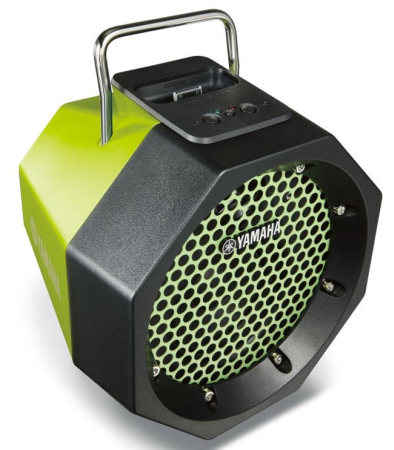 Croma iPod T Speaker
This iPod dock comes in the form of a long floorstander. It has a subwoofer at the bottom half with front facing bass vent. Switch it on and you get something that can loosely be described as sound. The buttons are tacky, there isn't any stereo separation, the feet don't screw in properly and there is little in terms of finish on the device. What's it good for then you ask? Belting out loud music. Other than that it has a lot of connectivity options. But in terms of sound reproduction there is a lot left to be desired. Distortion kicks in as soon as the instrument density increases. There is little detail and clarity. The bass performance is not bad, in the sense that there is quantity. At a price tag of Rs. 9,000 and a street price that's still cheaper, the device is not a bad purchase if you can find one, as availability might be an issue.
MRP: Rs. 9,000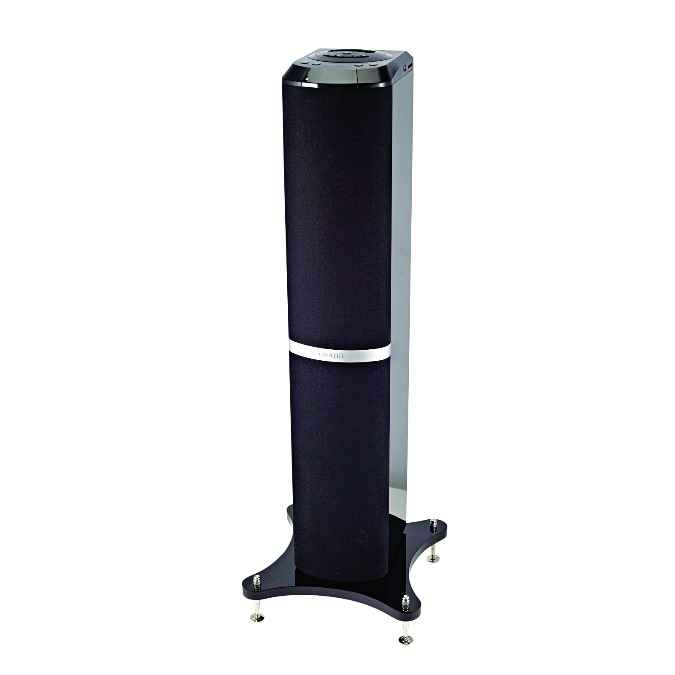 Logitech S715i
The dock is all black and you can see an unusually large number of drivers through its metal grille. There are six in total but two of these are passive radiators. The 30-pin iPod connector is neatly covered by a hard plastic flap which opens up to double up as a stand that keeps the speaker set upright. The device seems well thought out from the perspective of portability. Ports are covered, no protruding edges and strong construction. It performs surprisingly well for a dock this size. It doesn't go extremely low of course and one wouldn't expect it to. For instance, the 30 Hz sample does not produce a noticeable tone till a certain gain is forced, then it distorts. This isn't necessarily a bad thing, since the emphasis is on the highs, the sound signature is decidedly bright. The speaker set is deceptively loud. You can rest assured that it will liven up any outdoor/indoor party that you'd fancy taking it to. Despite its slightly high MRP, its performance and features propel it to be our pick for a value for money purchase. If portability is what you're looking for, this is it, especially at the price it's selling for these days.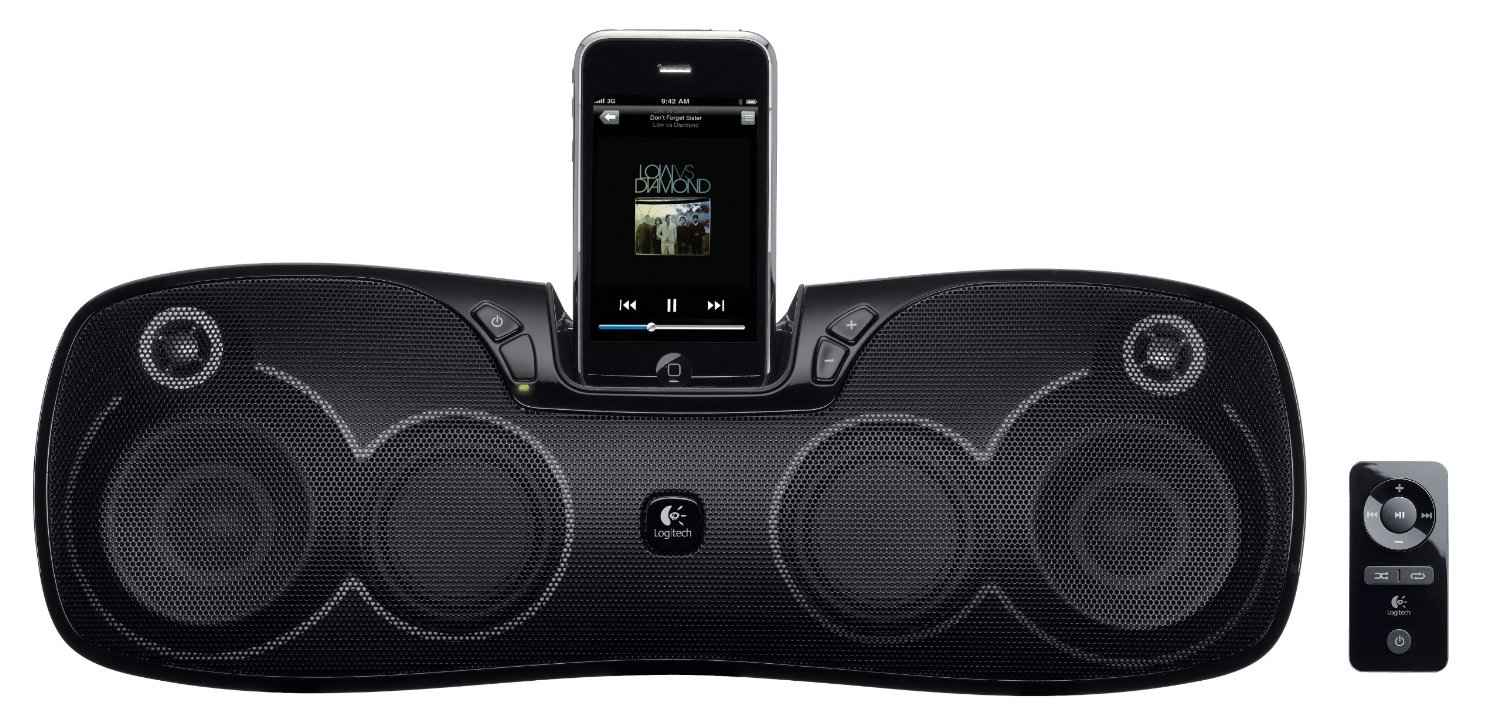 MRP: Rs. 12,944
Street Price: Rs. 8,000
LG ND8520
The LG ND8520 is a neatly designed dock which flirts the lines between minimalist and gaudy quite well. It packs a very powerful set of features like a USB port, auxiliary input, Airplay and Bluetooth. The sound however is nothing to write home about. Pick this one up if the design appeals to you and you are sold on the feature set. Of course you'll have to shell out some serious cash for it.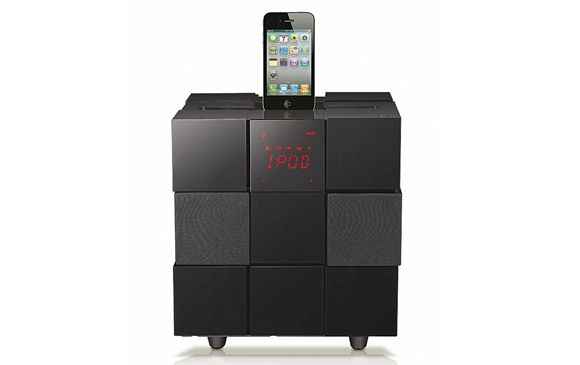 MRP: Rs. 20,990
Creative Ziisound D5
The D5 resembles a black monolithic cuboid and won a red dot design award for its minimalistic design. The 30-pin connector jack on the device that goes into your iPod is in fact a Bluetooth transmitter. It's small, attaches to your iPod effortlessly and is easy to carry around. When docked physically with the iPod, there is no difference in sound quality so we suspect that contacts on the back of the dongle are just for charging and it continues to stream wirelessly even when docked. Despite supporting a codec for high-quality streaming, its performance is less than what you'd ideally want for that price. Upper-mids and bass frequencies on our sound sweeps were fairly distorted. Detail is missing as well compared to some of the other speaker docks in this list. Why does it feature here then? Well for starters the wireless transmitter lets you pick up and fiddle with your device anytime you want and still continue music playback. And the design is sure to be a conversation starter if that's what you're looking for.
MRP: Rs. 19,999
Street Price: Rs.17,999
Onkyo SBX 200
The SBX 200 is not much to look at, in fact it borders on the ugly. The two large drivers behind the grille are housed in a prism shaped body, with buttons on one side. The sound system ended up being one of the louder systems we've reviewed. It has a sound processing feature called Sbass which when switched off essentially suppresses or enhances low frequencies. It can be toggled between three positions but we kept it at the central level while testing as it seemed to distort the bass when turned fully up. The sound reproduction of the SBX 200 may not be true to source but is certainly pleasing. Mids are slightly enhanced to give it that warm "I can play most genres" appeal. Distortion occurs past the 80 per cent mark. Bass is not tight, notes are not easily distinguishable but it has that thump. The remote matches its plain vanilla styling but it has some useful buttons - for instance, muting. It gets bonus points for being able to comfortably fit an iPad without blocking any drivers. At 100 and 250 Hz the Onkyo performs better than the more expensive Creative Ziisound D5. In fact in terms of pure performance (features not included) the SBX 200 is the fourth best performer we've had so far.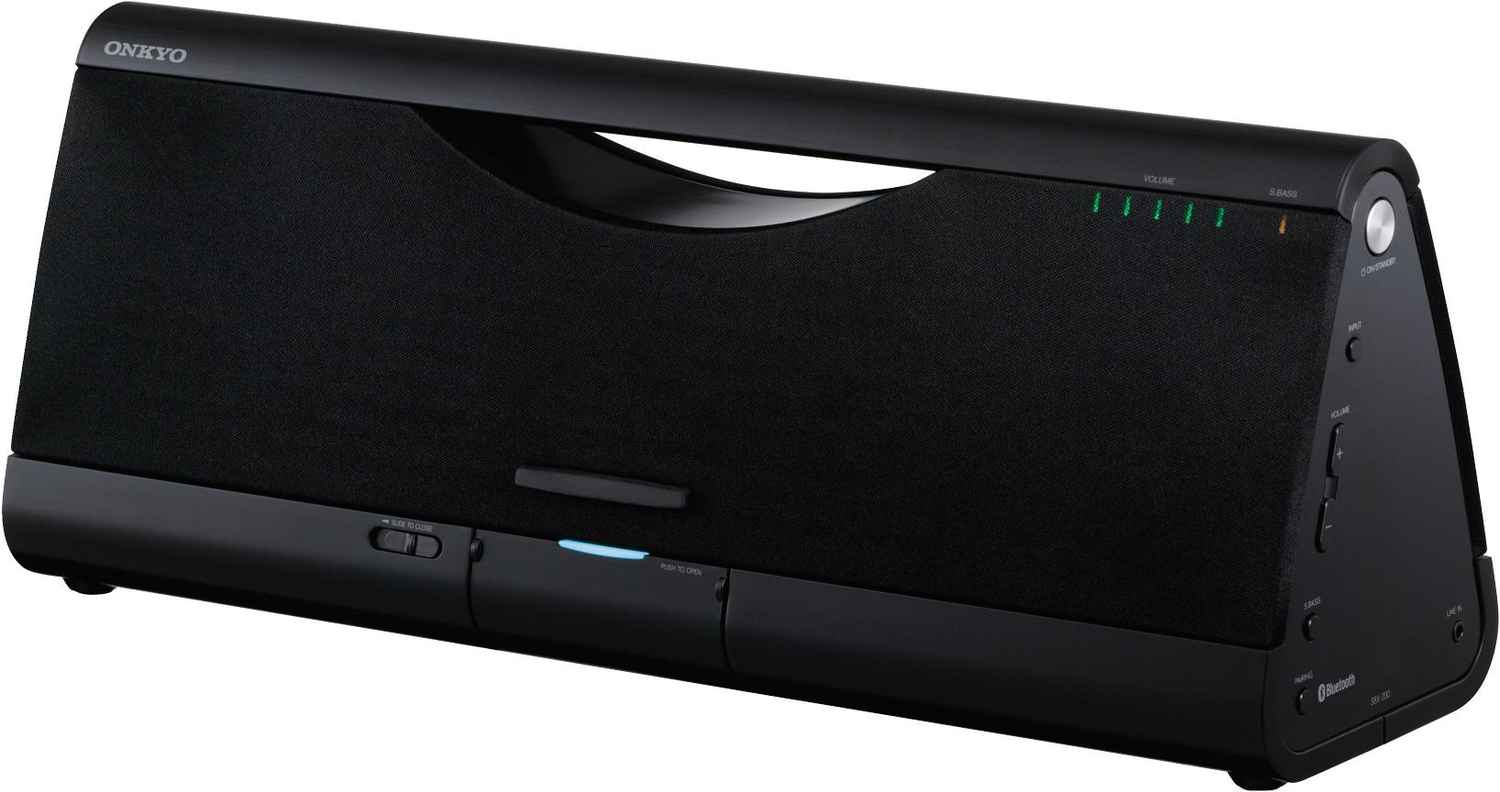 MRP: Rs. 19,500
Street Price: Rs. 18,500
Bowers & Wilkins Zeppelin Mini
The first thing you notice about the mini is that they weren't kidding when they christened it the 'mini'. The device is indeed really small but with surprisingly good amount of stereo separation for such a compact system. Behind that fabric grille are two full range three inch drivers that belt out crystal clear audio. The sound signature is fairly neutral and at low volumes, it's one of the more detailed systems of the lot. The upper half is designed to look like a cross-section of a Zeppelin and has a mirrored finish. It does attract fingerprints but there's little reason to go touchy-feely in that area apart from the initial "ohh that's shiny" phase. The mini boasts a docking stand that lets you put your hand all the way around it allowing you to hold your iPod comfortably. A nice feature to have but over-hyped because there's hardly a time when you end up doing that. The docking stand also allows you to flip the iPod from portrait to landscape – useful for browsing in cover flow mode or watching a YouTube video while the device is still docked. Compared to the others in the price range, the Zeppelin mini's sound is on the softer side. The decibel levels you'll get from it are modest. Also it can't take too much of sound density. Lots of frequencies get suppressed (like a kind of Doppler Effect) when for instance Dream Theater kicks in with double bass on a particular track. Also, its price tag is really high. Go for the Zeppelin mini only if you fall in love with its looks and are swept by an overpowering desire to own speakers that come with a pedigree.
MRP: Rs. 30,000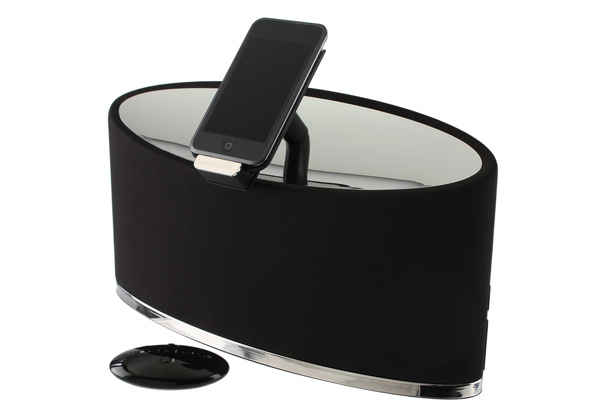 JBL OnBeat Xtreme
The JBL looks absolutely stunning with its jet black metal grille, cross weave pattern and chromed lining. Besides sporting a nice design, the OnBeat Extreme is brilliant at waking you up. Its thump and clarity will surprise even the biggest sceptics. Certain tones sound really good on the device – string bass, for instance. But strangely vocals lack body. Despite its bass focus, the sound does not lose out on detail, clarity and sharpness. While the Philips Fidelio DS9000 mellowed down the edge in our metal tracks, this one maintained the hardcore appeal that a prog/thrash track deserves. The JBL did have issues with certain frequencies on our sweep but it has several things going for it. It's packed with features such as Bluetooth pairing, iPad docking ability, landscape/portrait capability and at the same time, the price tag is good value for money. This makes it our Editor's Pick.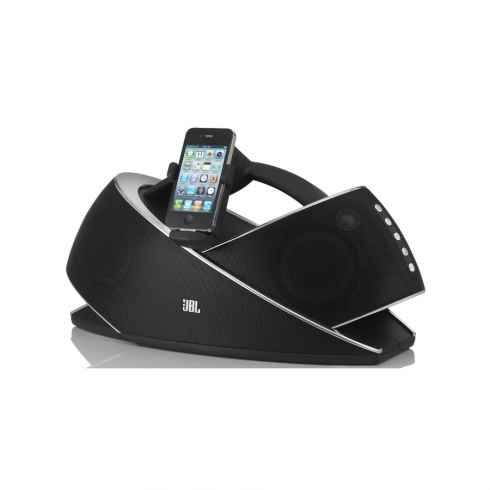 MRP: Rs. 24,990
Street Price: Rs. 21,000

Philips Fidelio DS 9000
No other dock could match the volume levels produced by this device. There's only one word to describe the sound produced from this device - "rich". It's the kind of room-filling aural experience one would expect from a device like this. Bass is powerful and deep – the sort that rolls around in the pit of your stomach and is hard hitting as well. Some of our test tracks didn't go down well with this system though. The low notes at the start of Angel left a sort of "burring" in the drivers toward the end of each bass note. The sound is more rounded (full bodied) compared to the Beosound but definitely coloured. The build is excellent; its wood body adds not just acoustic appeal but classy allure too. It's expensive sure, but worth considering if our next contender is out of your budget.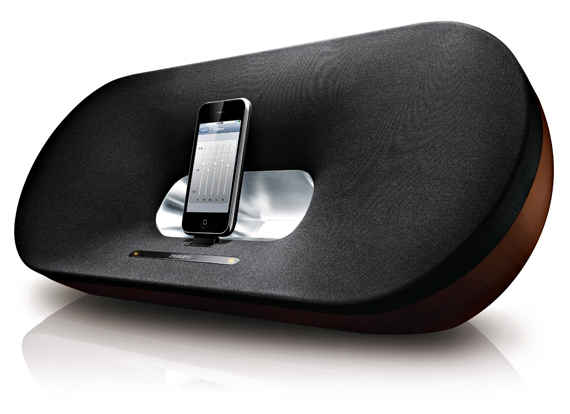 MRP: Rs. 38,999
Bang & Olufsen Beosound 8
The Beosound 8 is a monster iPod Dock that produces unmatched clarity and detail putting it in a league of its own. It easily transgresses into audiophile territory and still remains a device for casual use. In our classical bass sample we could hear the shuffling around of the artist, such is the detail we're talking about. Bass frequencies are played with pristine precision. Take for instance one of our test tracks Angel by Massive Attack. Crisp precise bass in Angel is a rarity for high-end speakers let alone iPod docks but the Beosound handled it with ease. As for vocals it managed to maintain that husky edge in Chris Reas' voice without producing unnecessary sibilance. The Beosound 8 looks drop-dead gorgeous. The conical driver units, connected by what looks from the front like a pure block of aluminium, give it that other worldly look. At the back, you have a panel that opens to reveal the I/O ports – there's no sign of a bass port. We popped open the speaker grilles to reveal a large driver and tweeter. Does the performance behemoth have any flaws? If we were to nitpick, the only shortcoming was notices on tracks such as on Pull Me Under by Dream Theater where the double bass hits drift off amongst the heavy riffs and thick instrumentation. But overall, the Beosound 8 performed exceptionally well and is by far the best iPod dock out there; if you can afford it that is.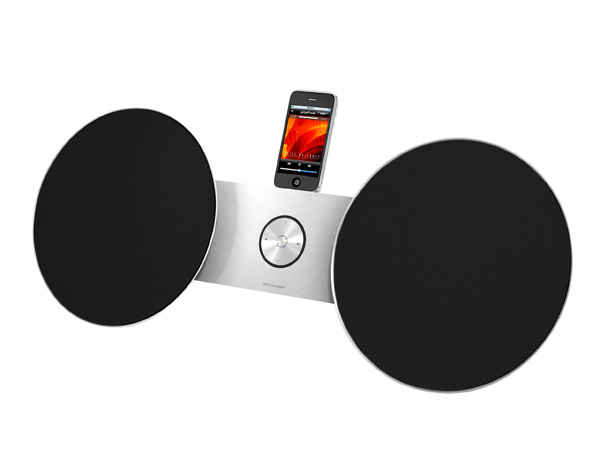 MRP: Rs. 85,000

If you're having difficulty sourcing any of the above products please have a look at our contact sheet for more info.
How We Tested
Performance: Each iPod dock was subjected to a series of frequency tests. The first volley of test samples included tones at various frequencies such as 30 Hz, 50 Hz, 100 Hz, 250 Hz etc. This was followed by a 16bit 22kHz - 20Hz sweep. Here we checked for distortion and any sort of clipping.
The next set of samples tested the qualitative aspects of performance. Each track tested a particular aspect of audio tonality such as stereo separation, vocal performance, instrument separation, and detail etc. Tracks were also selected based on different genre:
• A classical sample with a 200 year old string bass to check string resonance.
• Bass reproduction on Massive Attack's bass heavy track Angel for accuracy of lows.
• Chris Rea's track Call On Me to check if speakers retained that husky edge in vocals.
• Stereo separation was tested on an old favourite: Whole Lotta Love - Led Zeppelin.
• Binaural Stereo tonality sample had two instruments in different pitch but in harmony
• The operatic orchestration on Therion's O Fortuna was used to judge highs.
• We used an edited version of Selkies by Between The Buried and Me to check for instrument separation.
• Dream Theater's Pull Me Under was used to gauge a mixture of performance areas same as Time by Pink Floyd for detail, which is in itself a masterpiece of production.
• Percussion on Brutal Hearts by Bedouin Soundclash is good enough to literally shake up any driver.
Test tracks were either fully uncompressed .wav files, 320 kbps MP3 or Apple Lossless.