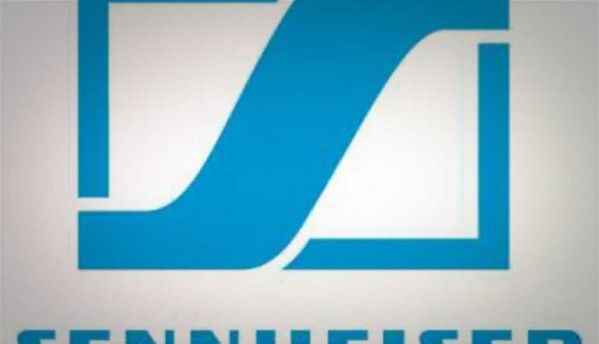 HIGHLIGHTS
We speak with Mr. Peter Callan, President - Consumer Electronics (Global) and Mr. Gunjan Srivastava, Managing Director, Sennheiser India on how the global market is shaping up, the brand and the future plans.
Sennheiser, in the face of some rather noisy rivals, has kept a very calm demeanor and pretty much stuck to their philosophy and plans. That should keep the brand in good stead, most importantly, among its hardcore legion of fans.
We speak with Mr. Peter Callan, Global President of Consumer Electronics and Mr. Gunjan Srivastava, Managing Director at Sennheiser India on a variety of topics – how the market is shaping up globally, in India specifically, the company's rivals, its brand and design philosophies, and upcoming products. The vibe that we get from Sennheiser is very positive, and they seem genuinely excited about the Indian market. Read on to understand what the company is doing for the consumers.
Q) 1. How is Sennheiser doing in the Indian market? How important is India for Sennheiser, in terms of brand, volume and numbers?
Gunjan Srivastava: Let me just recap the key highlights for you. Sennheiser entered India in 2007, that is about 6 years ago, and since then we have been pioneering both in terms of the consumer business, headphones in particular, and also in the professional business – broadcast and the music segment. We have gone through some very exciting phase in the last 6 years, right from the time when we launched to where we are today. In terms of lines of businesses, we have three units – consumer – which is today the largest business unit for us in India and globally, professional and we are now getting into a third business which is integrated systems which is providing solutions to offices, educational institutes, places of worship and hospitals. In all business, we have been growing high double digits in the last 6 years. in consumer business, we have also played the pioneering role in educating the market about what good audio is, what to expect with whatever we thought was the best possible way of doing it. You will find us doing that in shops, online, schools etc. Sennheiser as a brand stands for pursuit of the perfect sound, which allows us the leeway of understanding what Indian consumers think is the perfect sound. For Indian consumers, bass is the primary criteria – how good is the punch, and if you see, most of our products are designed with that need in mind or the kind of portfolio we select in the Indian market. These are some things we have been doing in the Indian market, obviously we are not 100% there.
Q) You mentioned about initiatives for awareness, and mentioned schools particularly. Can you give us some details on what those initiatives are?
GS: When we look at the Indian demographic, more than 50% of India is below 25 years of age. We also realize that people who are the first to understand the difference between any type of sound and good quality sound or more in the students and the youngsters. We have done partnerships with colleges, activities in some IT companies' campuses, demonstrations – to allow people to experience. The challenge is to explain how the sound you may be listening to isn't good enough and what sound Sennheiser can provide to enhance your listening experience, and the only way to do it is to actually be present through live demos in as many places as possible. Retail is an obvious choice, but we do go to universities and participate in festivals and other such events to bring our demonstration as close to them as possible.
Q) How much of Sennheiser's focus will be on markets like India, China and Brazil, because they have become heavy gadget consumers off late.
Peter Callan: India is a strategically important market for us, and our approach to the market is long-term, and its personal. We are not here for a quick win, we are not here to take what we do in other places and impose it on the Indian market. We view our development plan in India on a 5-10-15 year basis, which fits with the heritage of the Sennheiser brand, and the way we have done business and the way we have approached targets. You can read the statistics, you can read the reports, but for us to understand and feel the market, you have to really be able to feel the pulse of the people. What that does is then puts us in a very strong position. Having been here, it gives me and my colleagues a frame of reference and context to understand the challenges and the opportunities. For sure, the BRIC countries are developing markets, developing at different paces and developing in different ways. Certainly, India being a strategically important market for us, also China, also Brazil, but they are different. We don't expect or want to have any one solution to fit all. We have a very high level of respect for the Indian market, that's why we are here and that's why we want to come up with a robust development strategy for the Indian market specifically. And we now begin to lay the foundations for that.
Q) Sennheiser is a specialized company is a fairly specialized market. Most of your rivals have gone for volumes with cheaper audio products. How does that impact Sennheiser? Do you have plans for taking on the rivals with mass market products of your own?
PC: It is a very dynamic marketplace, globally, and it is a very competitive landscape. What we focus on is our brand, our core values and our heritage and positioning which that gives us. We will be pursuing our premium brand strategy and positioning. But we will be doing that in a way that is relevant in the context of the market here. What does premium mean in India today? What will premium mean in 5 years' time? The core of our premium brand positioning is clear and its global and we need to make it relevant for the Indian end user and continues to be relevant as the market develops. We will not be going into the mass volume driven market segment, however we will be fine-tuning our way of bringing the brand to the end use – talking to retailers and getting a feel for the market can be the stepping stone for bringing the brand to the end user and consistent with our brand philosophy.
Q) In a market like India, Sennheiser retains a premium aura. Does that have a negative impact, because consumers tend to believe that the products are expensive than what the rivals offer…
PC: Value for money and premium are absolutely consistent in my mind. What we find as markets develop and as end users develop is that there is a general realization that affordability doesn't always equate with long lasting quality. It's a learning experience through the development phase, and I don't see the negative connotation or the aspect there.
GS: To add to what Peter said, we are not here to make a quick win. We do not enter markets just because there are very high volumes today, but it doesn't something consistently for us over a period of time. We have been here for the last 6 years and we have followed a very premium strategy, but we are not out of reach. We have our offerings towards different kinds of users and we are not neglecting the fact that we also need to educate consumers to use a free headphone as it comes and upgrade to a headphone that offers good quality and sound. We are not abdicating that responsibility, at the same time we not going to enter into a commodity war – it doesn't help the brand, or in terms of performance and has only limited short term gains. What we are trying to do is very consciously understand the insights that drive the Indian consumers, and we are realizing that Indian market is not merely driven by the price – they want value. Premium definitely means value also. When you buy a headphone, you want it to perform well, significantly better than what you are using today hence you will pay that money. You want it to feel stylish, look good, have the best materials being used etc. and also should last long. A Sennheiser product doesn't fail at all, that's the feedback you will get from each and every consumer. We are talking about the cost of ownership. Yes, a Sennheiser product is slightly expensive to begin with, but use it for 5 years, it is much cheaper. Some value you can assign rationally, some has an emotional quotient to it.
Q) It is a recent trend, but we have been noticing that smartphones and laptops are now bundled with fairly good earphones and headphones. For most consumers, this may be enough. Is this a challenge for Sennheiser?
GS: I don't think so. Accessories improve, but that makes you realize that what you are using till now was not good at all. If you are used to a better quality sound, then you don't stop there, seeking even better. Our task to that extent will become easier. The challenge is – how do we demonstrate that to the consumer.
PC: Anything that helps the end user to understand the value of better sound, we are very comfortable with that, because it brings them in the direction of our brand. So, from that point of view, we do not see that as a threat.
Q) How is Sennheiser planning on letting the consumers know how its products are superior to those of a rival? Most rivals spend a lot on advertising, something you haven't done that in India yet. For example, Beats Audio with its loud advertising seems to be becoming rather popular…
PC: We certainly don't see ourselves getting into an advertising race with any of our competitors. That's not our business strategy. As I said, we are here for a long term and deep rooted growth in the Indian market. We will use a variety of tools to bring our brand message to the market, which is not necessarily billboard advertising and short term, quick win driven. It is essentially about entablishing a deep rooted connection between the brand and the end users. Based on a really deeper understanding of the market and the end user requirements, being there as the requirements evolve over time. they are evolving very quickly, and over the next 5-10 years, the pace of evolution will increase. We will be there. We will have the right offerings and we will offer the solution and also lead the development through this education role. We see it as being everything other than an advertising race for us. That's not a game we play.
GS: We are also talking to end users to figure out what motivates them or prevents them. So, people who are already using a good quality headphone, we are asking them – why did you purchase, what made you purchase or how did you first experience it. The consistent answer we get is that it is because some friend was using it, and it is always peer pressure or recommendation that motivates people to try out. Once they do, they obviously realize the difference. This is the main driver, and our entire approach is geared towards achieving that. And that is not possible through typical mass media vehicles, but more through people who are already using Sennheiser, because they are super promoters and we realize that. How do we use social media, how do we use direct contacts where the youth are. It is a slower process, but it is a surer process.
Q) Does Sennheiser have any partnerships on the lines of the HTC – Beats Audio one? Any plans of getting into one?
PC: I would say two things – 1. We are always open to partnerships and collaborations that would bring value to the end user. On the other hand, we are not actively looking for a partnership with a smartphone brand. We have collaborations with some smartphone brands that bring value to the end user, but is not in the same context as what some of our rivals have done.
GS: Locally, what we have done is realize that people using smartphones weren't getting the best audio experience. Almost every year, there has been some partnership with one of leading smartphone brands where a Sennheiser headphone has been bundled with the device – Samsung and Nokia etc. But that is a local initiative which we take and we do believe it has brought us a lot of peer advantage which we spoke about. More the people use Sennheiser, more people around them will experience it, and it helps us overall. Globally so far, there isn't any partnership, and as Peter said, we are not actively seeking anything but if a partnership comes, we are open to them.
PC: Just to put that in context, we have found that to communicate our heritage and the substance of the brand or the positioning and strategy and to bring that to the market, it is best done by ourselves. And that has been our learning so far and that is our position right now. We are always open, but not actively looking.
Q) How does Sennheiser decide which technology goes into which product? For example, the HD448, the HD598 and the Momentum are fairly different headphones, with a similar price gap between each! Is there a price band categorization of where certain features and specs go?
PC: We have certain fundamentals that have to be present in any product – it has to feel premium, it has to fit with the brand, it has to bring something special to the user in terms of innovation or design and style. And then we think of technology. What is the most relevant technology at a particular price point? What is the most relevant technology in any particular market because not all markets are open to all technologies or are as ready for all the technologies? So, its not a straight arithmetic calculation. It is considering all the factors around the portfolio – which products are going into which markets, what the state of technology evolution is, how particular products and technology solutions fit with the brand, how we bring in the design aspect, innovation aspect – so it's a rather complex evaluation of all of those factors I would say. And it becomes, at the end, very specific to specific markets and its dynamic. Taking India as an example, the kind of solution or value proposition we bring in the Indian market today would be different in two years – it will evolve with the market and user requirements.
Q) The portable speakers (NFC, Bluetooth) market is gaining momentum. Does Sennheiser have any products planned for those categories?
PC: Up to now, we have been focusing first on our headphones and headsets in the consumer market, with an eye on the market and development. Our strategy is not just to ride any particular wave. There has been a wave with the docks. There is a wave with portable speakers. It would be easy, and many competitors jump on the wave, with not any particular value proposition apart from riding the wave. We are continually looking for opportunities that allow us to bring our premium brand into those categories. We are actively working on some ideas and there will be news from us in the short term.
Q) What all exciting products can we expect in the Indian market this year?
PC: We have brought the Momentum to the market. Momentum is very successful. I have had a chance to get first hand feedback from the market about the Momentum. Over the next couple of months, we will have various product announcements to complete our portfolio. It is not our strategy to develop something and impose it everywhere, and we are fine-tuning that strategy. There would be a couple of exciting products coming to India as early as July this year.