The last time we reviewed a dedicated, high-resolution music player, we almost refused to give it back. If you are an audiophile, you will seldom be completely satisfied by the audio performance that your smartphone delivers. Such music players, though, started life not as a purist's pet, but as a mainstream necessity for pumping out music. Through the mid-2000s, portable music players became a rage - the iPods and the Walkmans (Walkmen?) were to be found everywhere. Gradually, mobile phones with plenty of storage and the golden 3.5mm audio jack took the world by storm, pretty much ending the era of mainstream, portable music players.
That, though, has not stopped FiiO from releasing a successor to its lineup of high resolution, portable music players. The FiiO M7, on this note, joins the likes of Sony's Walkman A35 (Apple retired its sixth generation iPod Touch a while back) in the very short list of dedicated music players at being the affluent audiophile's magic toy. It is built out of solid, one-block aluminium, features a 3.2-inch display and advertises high-res audio with an integrated upscaling engine as its key selling point. It is officially listed on FiiO's India website at Rs. 16,990, and for what it offers, can make for a pretty sweet deal for any audiophile's indulgent investment.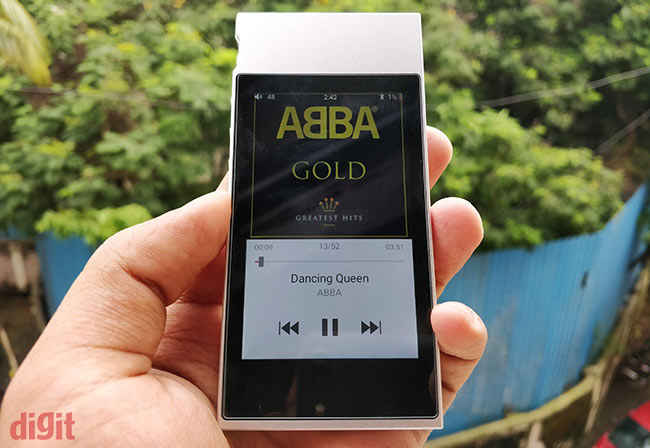 Design and ergonomics
Straight off the bat, the FiiO M7 is designed in the most minimalistic manner. It is shaped out of a single block of metal, finished with a smooth, dusted texture that looks and feels premium. Taking up most of its front side is the 3.2-inch touchscreen display, and above it, at the top, is a power button, power indicator and a 3.5mm audio port. To the right side is the click-wheel that takes a literal cue for being clicky and subsequent buttons that control playback.
There isn't much happening here in terms of design, and while the minimalist design is photogenic on neat, understated work desks, it may come across as a bit too plain to some. In fact, the only bit of flair on show here is the fluted click-wheel that offers possibly the most satisfying feedback a click-wheel has ever managed to provide. There is also a bit of an oddity, with the screen not being at the dead centre of the device. For fluid design aficionados, this may be a bit of an OCD-inducing aspect. It feels even stranger because everything else on the FiiO M7 is perfectly placed - the click-wheel is at the dead-centre of its indenture, the buttons and ports are embossed to just the perfect level, and are evenly spaced out beautifully.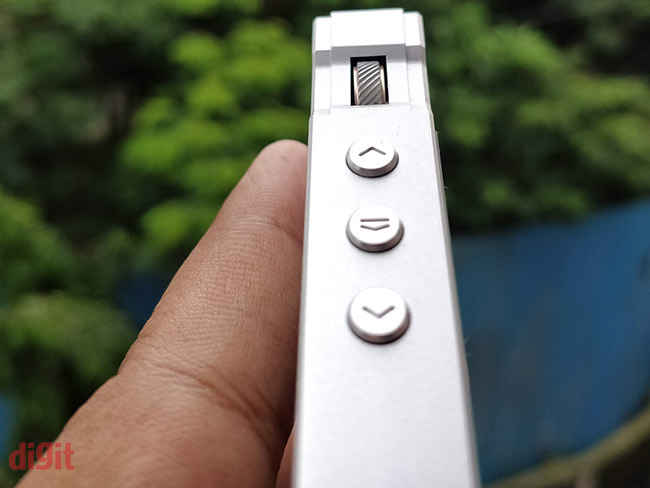 It is this mixed bag of elements that disturb the flow of the FiiO M7's minimalistic design. Adding to that are the sharp edges. While the sharp-edge design looks great and the edges are slightly chamfered, the edges still cut into your palm, and feel a bit too taut. On overall terms, while it is really appreciable as to what FiiO has intended to do with the M7 in terms of design, a couple of things can make for a bit of a bother - the empty band of metal sitting atop the display like a block of additional Lego that you didn't know where to put.
Ergonomics-wise, you almost tend to fall in love with the FiiO M7. The device is super compact, and you can literally slot it into an empty pocket, or backpack storage pouches. The screen and its Android OS provides excellent tactile feedback and easy navigation (more on this later), and each button here provides the perfect tactile response, almost as if to assure you of its engineering quality. The body is built such that you wouldn't worry about accidental scratches, and all of it comes together to make a very well-built product that is also super easy to use.
Display and features
The 3.2-inch, 480x800-pixel TFT display sits flush in continuity with the device's front. Being used to smartphones with such large displays, it almost becomes difficult to think that about half a decade ago, a display such as this would have actually qualified as large and excellent. Today, with smartphone screens rendering up to 2K native resolutions and measuring up to an easy 6-inch size, the 3.2-inch display does feel small. That said, it is adequate for the FiiO M7.
The M7 does not support video playback, so the slightly restricted resolution will not exactly hamper viewing or usage. The screen offers good brightness, which makes everything quite legible even if you set the font size to small. Touch response is fluid and unerring, and there are six icons that offer you access to your onboard music collection, FM radio, a photo gallery, a dedicated file manager, device settings and a shortcut for accessing technical assistance.
The display also supports gestures - swiping up from the bottom-left of the screen takes you a step backwards from your present screen, while swiping from the bottom-right takes you directly to the home screen. The music player app offers a smart, easy-to-view design, and the overall semblance to Android devices is a good factor to have. Tapping on the album art also reveals track details, including the file format and the bitrate. The gallery can be used to view photos if you would want to do that. There is 2GB of native storage, and you can add up to 512GB more via microSD to the FiiO M7 to store all the lossless tracks that you'd want.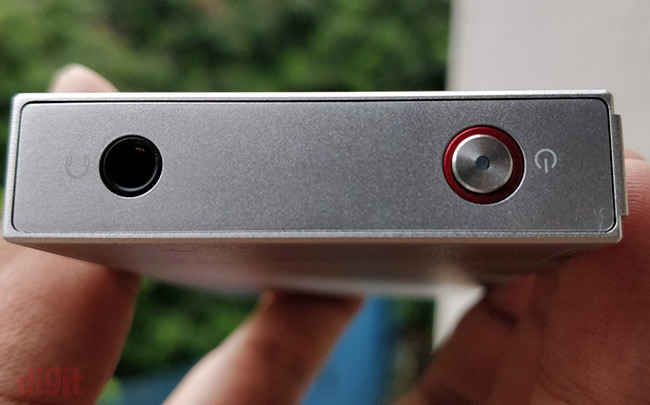 There is also an inbuilt FM radio player, and the M7 supports native playback of DSD files, as well as USB-based audio playback via the USB-C reversible port. Interestingly, FiiO has also kept its ecosystem open for developers to build standalone apps for the system, but we do not expect too much activity there since the M7 will probably only sell in very limited numbers.
Audio performance
The essence of audio players like these is for audiophiles to load all their high-resolution tracks, which they would not be able to do with their smartphones. Hence, we brought out the best in our collection. The player has integrated Hi-Res Audio playback support thanks to the LDAC codec. It runs on a low-power Samsung Exynos 7270 processor, with 768MB of RAM. Audio performance duties are undertaken by the widely used ESS Sabre ES9018Q2C DAC, which is a proven performer and does not let down here either.
What is good to note is the FiiO M7's ability to play high resolution, lossless files via Bluetooth, thanks to the support for aptX and aptX-HD codecs. Our benchmark headphones for testing were the Sennheiser Momentum 2.0 for wired playback, and the Sennheiser Momentum 2.0 Free for wireless playback. The primary list of lossless, high-resolution tracks used for testing included Goodbye Angels (Dark Necessities, The Red Hot Chili Peppers), Hey You (The Wall, Pink Floyd), Dragging Hooks (Open Road, The Cowboy Junkies), Fixin' to Ruin (Shouted, Written Down, & Quoted, Greensky Bluegrass), Hello (25, Adele) and Misunderstood (Six Degrees of Inner Turbulence, Dream Theater). Further tracks included a wide variety of songs across all genres - from Snoop Dogg's hip-hop, Cake's rap-style ballads and John Butler Trio's instrumental cacophony, to Led Zeppelin, Joe Satriani and even a bit of vocal flourish from Coke Studio's myriad albums.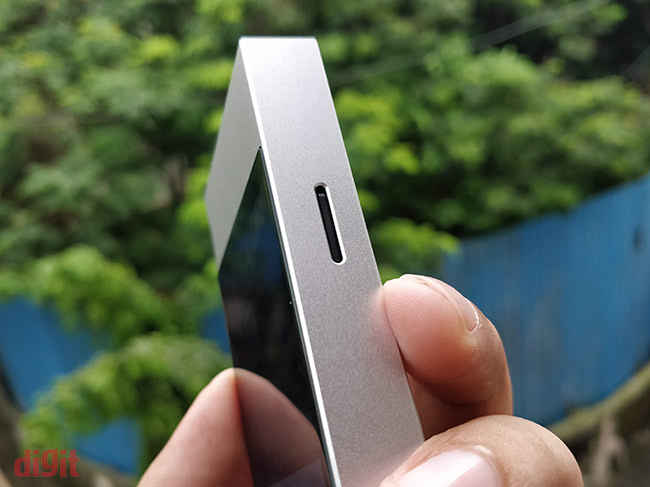 What is impressive to note is the consistency and richness of the sound that the FiiO M7 engineers. Even those who are not pure audiophiles would easily make out the difference in the quality of playback between the M7 and the average smartphone. In Goodbye Angels, there is a precision and conciseness to the pristine quality of Josh Klinghoffer's guitar, with Kiedis' evergreen vocals falling in the exact sweet spot of the mid-frequency range. The M7 actually brings the best out of headphones too, producing a good balance between warmth and brightness. There is also an added peppiness to the tracks since you are listening to almost exactly how the musicians recorded the tracks.
The FiiO M7 holds great composure across a wide range of tracks. Basslines are taut, tight and precise, devoid of any incidental distortions. The low-frequency ranges are built a bit stronger than the rest of the frequency ranges, which actually makes tracks sound better here. The mids are wonderfully heightened by the lossless codec, which brings out minute vocal variations. The highs are well-elaborated as well and make for an excellent auditory experience.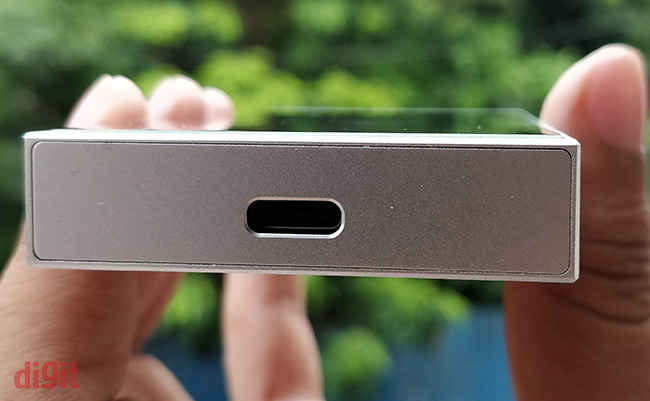 In terms of upscaling, the FiiO M7 does a decent job too. For instance, 320 kbps mp3 files sound audibly better via the M7 than they do from the Apple iPhone 7 Plus, keeping the output headphones consistent. That said, it is debatable as to whether the FiiO M7 makes enough of a difference to make the average person buy one of these. The upscale in quality is pleasant for those with a discerning ear, but seeing how most have shifted to streaming music through apps and seldom carry around offline audio tracks, the level of upscale in quality may not be enough.
Verdict
To sum up, the FiiO M7 is beautifully engineered and produces sublime audio quality with its high resolution, lossless playback codecs. It is also a beautiful gadget to own, seeing how much of a novelty such music players are on this day. At Rs. 16,990, I'm even tempted to say that it is well-priced for the occasional splurge in a rare breed of the gadget. For those willing to shell out such extra bucks for a high-resolution music player, the FiiO M7 does provide better value in comparison to Sony's latest Walkman players. If you are in this niche category of people, go for it. The FiiO M7 will not disappoint you.