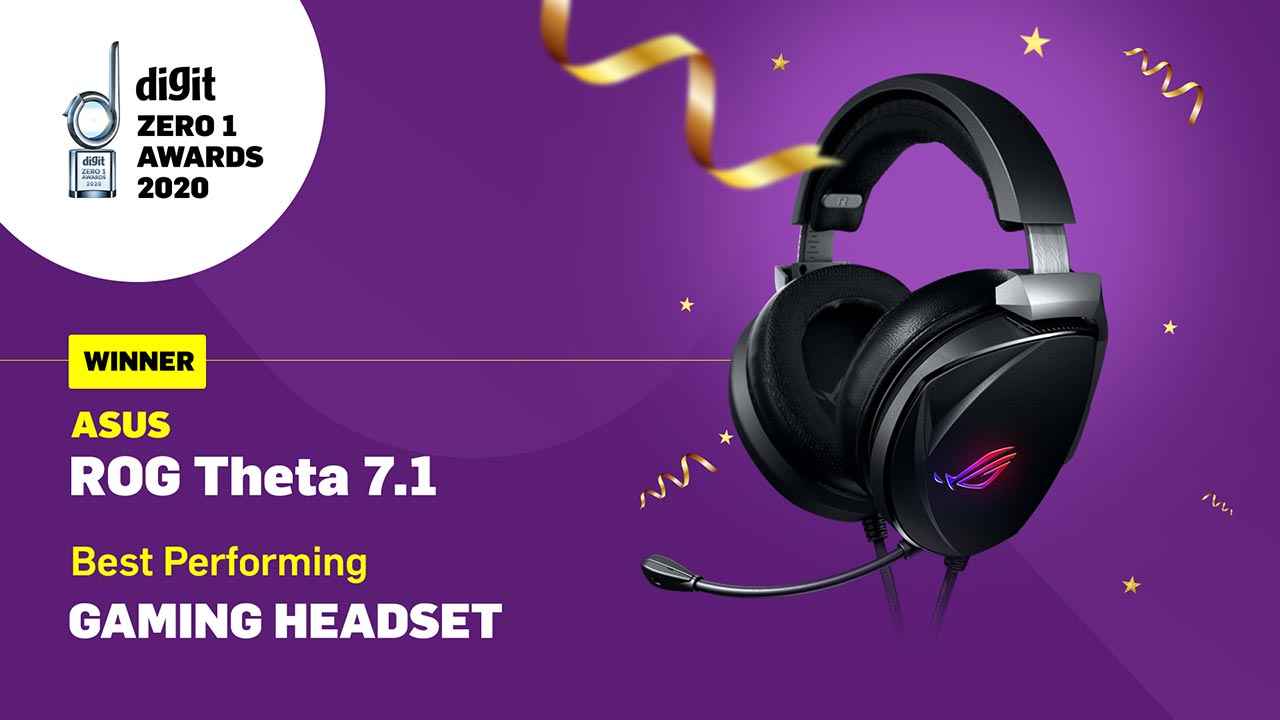 You can have the very best gaming setup possible but if you're lacking in the audio performance department, your ability to have an immersive and wholesome gaming experience will be tainted. Gaming headsets are vital components in gaming setups, be it PC, console, or even mobile gaming. A good pair of gaming headphones can provide you with spatial and directional awareness in the virtual gaming world, which can often give gamers a competitive edge. Additionally, having a gaming headset with a top-notch microphone is also essential, especially when you play with multiplayer games with teammates. Inadequate microphone quality can not only hinder your own gaming experience but also plague your teammates with distortion, excessive background noise, and the works. In the sea of gaming headsets that are on the market today, picking out gems can often prove to be a chore. If you're looking for the very best gaming headsets that released in 2020 in India, look no further. Despite the lack of releases this year in this category due to obvious reasons, we did get our hands on a few capable gaming headsets. Let's delve into the contender that beat out the others to claim the Digit Zero1 trophy.
Winner: ASUS ROG Theta 7.1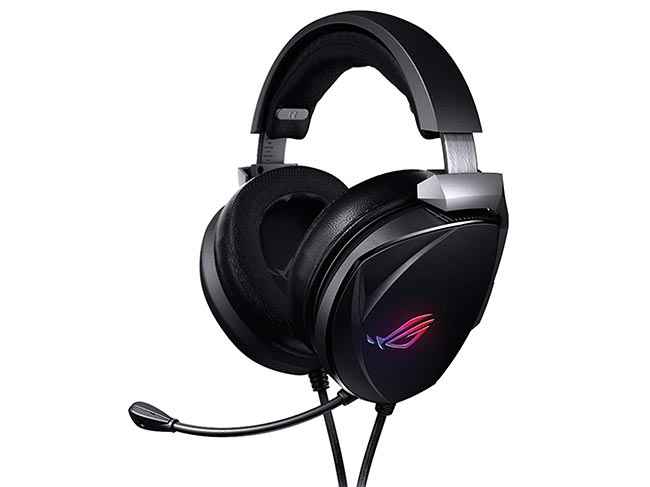 Surround sound seems to be the name of the game this year, and the ROG Theta 7.1 gaming headset features excellent 7.1 channel surround sound. This is achieved by employing four large 'Essence' drivers in each cup which deliver the full-spectrum, 7.1 surround sound with impressive fidelity. The Theta 7.1 also comes with a customised 7.1 DAC with support for the SupremeFX S1220A audio codec. During our gaming tests, the ROG Theta 7.1 delivered spectacular sound with solid directional awareness in a wide and expansive staging area. Footsteps and gunshots were easy to pinpoint not just with surround sound mode active, but also with regular stereo sound. The headset also has a pretty capable microphone which comes equipped with AI smarts that artificially cancels out most background sounds. This feature is actually pretty effective. The sound of typing, people talking in the background, and even music is mitigated to quite an extent. This results in your teammates hearing very little of your surroundings. However, there is a slight distortion in the wearer's voice which may be caused due to the AI clipping out consonants from his/her voice. That's our only gripe with the headset's performance. Overall, the headset is excellent for gaming with a vast aural soundstage and solid directional sound, has a decent microphone, and is good for listening to music as well with its warm and intimate sound profile which makes multiple genres of music sound good.
Runner up: Logitech G733 Lightspeed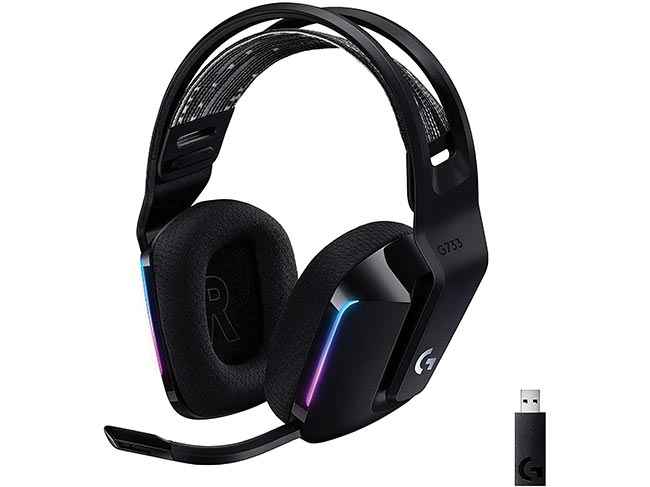 The Logitech G733 Lightspeed stays true to its name. Well, at least part of it. This wireless headset is extremely lightweight and is comfortable to wear even during gaming sessions that span across hours. The headset comes with DTS Headphones X 2.0 surround sound support which works well to provide an extremely immersive gaming experience. The directional sound was pretty accurate and the headset has an expansive soundstage as well. Games such as Valorant and CS:GO really come alive with this headset with impactful gunshots, directionally-accurate vocal cues such as footsteps, and generally impressive and balanced audio quality even for background soundtracks in games. It's the minor details that really come alive with this headset, such as the sound of creaking doors or leaves rustling on trees. The 40mm drivers in the Logitech G733 Lightspeed are also surprisingly good for listening to music. They produce a fairly well-balanced, clean sound with crisp vocals, and punchy yet controlled bass response. The microphone on this headset is pretty decent, however, you can actually get it to sound much better than its default configuration by simply installing Logitech's G Hub software and turning on the Blue Voice functionality for the mic. The voice gets much more vitality and clarity with this turned on in the software. Our only real gripe was the lack of passive isolation due to the slightly lacklustre clamping force of the headset.
Best buy: Cooler Master MH650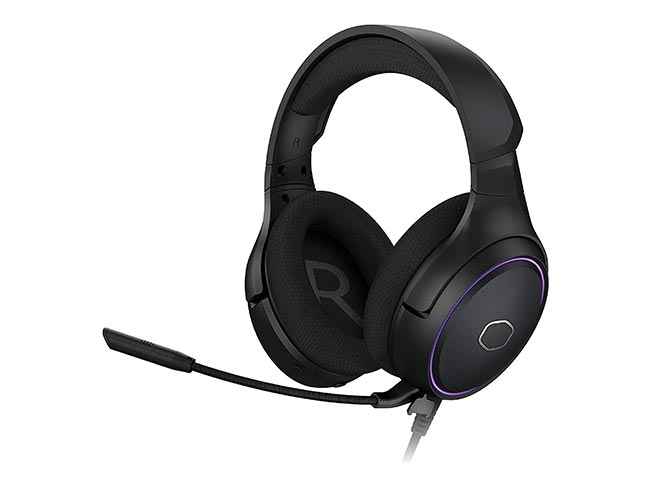 Priced competitively at INR 5,600, the Cooler Master MH650 takes our best buy recommendation since it provides surprisingly good gaming performance for the price tag. Equipped with virtual 7.1 surround sound, gaming with these headphones was a pleasant experience. The headset managed to accurately pinpoint aural cues such as footsteps and gunshots. You can actually tell that there's a considerable difference in gaming performance with surround sound turned on and off. With surround sound off, many games' audio starts to sound flat and listless. Surround sound ramps up the vitality and provides the feeling of actual immersion. The microphone is also pretty impressive for this price range, picking up our voice and delivering it clearly to teammates. The mic does tend to pick up ambient sounds, however, it's not to a point where it gets unbearably jarring. Overall, the Cooler Master MH650 is a pretty capable gaming headset you can purchase for just over 5K.
About Digit Zero 1 Awards:
With a legacy of 20 years, the Digit Zero 1 Awards is recognized as the Industry's only performance-based awards. Digit rewards brands for putting in years of research in developing and introducing performance-driven products for their audience. All products are made to pass through a rigorous and scientific test process and compete with competitor brands in the same category. The Winner in each category is announced on the basis of their total score post complete performance analysis done across an average of 56 tests conducted for every category, across key performance parameters. The test process for the Zero1 Awards does not consider scores for features, price or design. The aim is to identify the very best products that money can buy, celebrate the innovations that push the industry forward, and reward the products that dare to disrupt the market.