Business-grade Internet connections, once reserved for Fortune 1000 boardrooms, is now widely available and affordable. The latest advents in cloud computing can deliver multipoint video to virtually any business desktop worldwide (not just boardrooms). The technology of video-conferencing solves the problem of geographically scattered employees or conducting face-to-face meetings with long distance clients
Why is video-conferencing necessary in modern offices?
Mid-sized companies may be headquartered and conduct business from one or two locations, but business has become more global in nature. Customers, partners, vendors and suppliers can be located in the next state or on different continents. In addition, finding experienced staff may require interviewing applicants from other locales. Video conferencing is an ideal way to interview potential employees and contractors because it allows you to interact as if you were in the same room regardless of time zone differences. Training and customer support are also two popular applications that have helped to proliferate the use of video conferencing in companies of all sizes. Training can take place from anywhere and at any pre-designated time.
Advantages of video-conferencing solutions
• It eliminates the need for IT to schedule and launch conferences, getting users up and running faster and regardless of where they're located (especially critical for time- sensitive issues);
• It delivers a high-quality conferencing experience, without requiring that end users understand (or even think about) the underlying technology;
• It enables companies to form project-focused teams comprising co-workers, partners, and even customers;
• It helps managers integrate conferencing into daily business processes, to improve decision making, knowledge sharing, issue resolution and collaboration;
• Its simplicity and fixed cost encourages increased, enterprise-wide use, boosting productivity and driving ROI.
This era of HD video-conferencing solutions which listen to your business concern, provide you with the best solution that suits your unique business needs. The comprehensive suite of video conferencing solutions enables meetings to occur without the need to leave your office – while increasing productivity and reducing costs.
According to statistics, by 2015 about 66 million users will be video enabled; this shows the need for a better option for small groups to have conference meetings rather that huddle around PC webcams.
Smart solutions for HD video-conferencing
Vidyo
Provides a family of video-conferencing products that are designed to use the Internet rather than a private WAN to connect video-conferencing systems. Vidyo's product line includes a room system, VidyoRoom, as well as a PC client, gateway-to-SIP and H.323 devices, as well as a friendly administrative system. Vidyo uses off-the-shelf cameras and microphones that you can purchase anywhere. Vidyo competes with major vendors such as Cisco and Polycom.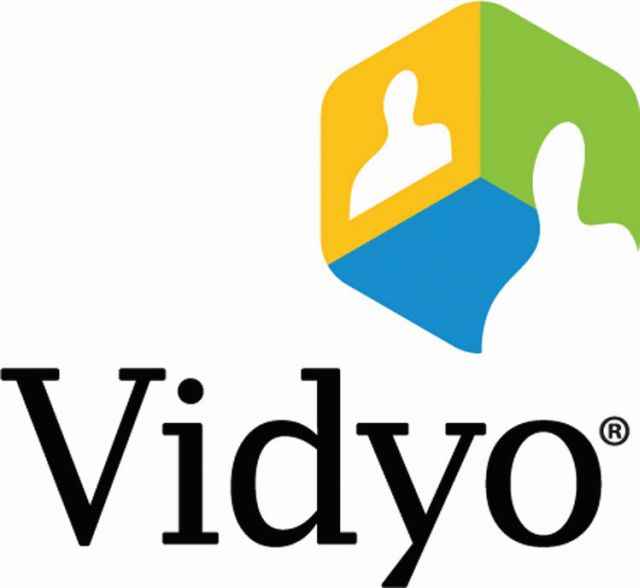 While Vidyo makes products for businesses of all sizes, we think it is most appropriate for companies with congested or overworked WANs. In fact, Vidyo is ideal for organizations with users that have a variety of end-points, from desktop PCs to laptops, netbooks and even mobile devices. In addition, the system is a good fit for companies that run a hybrid wired/wireless environment.
Polycom
The company's technology ranges from audio and video endpoints, to collaborative solutions and the network infrastructure. As the leader in the video conferencing market, Polycom delivers all the key elements of a superior meeting experience: video, voice and content. Polycom's on-demand multimedia conferencing solutions remove the barriers collaboration, enabling people to meet instantly and easily whenever they need to and wherever they are.
A robust and flexible on-demand conferencing environment starts with Polycom's suite of conferencing infrastructure products.
Skype
Polycom and Vidyo are almost enterprise level HD videoconferencing solutions, but Skype is something that's still a great solution for smaller businesses and individuals. It's free, fast and reliable and now it is integrated with Facebook too. Pro and premium options are available for users requiring more options: to call land lines, mobiles or forward incoming calls to your mobile. It offers VoIP and allows users to share their screen with the person they are communicating with. Being the only solution for ad-hoc meetings, Skype allows for video-conferencing and screen sharing with multiple participants when using the Skype premium account, the group sharing works with Mac only. It's a single user license service which has free and paid plans.
Skype's new competitor, ooVoo, cross-platform downloadable videoconferencing software is a relative newcomer to video conferencing, is looking to challenge other mobile video chat apps such as Skype, the reigning champ of video chat. In ooVoo's arsenal: cross-platform video and voice calling for Android and iOS devices that can connect up to six video calls at a time. The free desktop version of ooVoo includes audio and video calls with up to three people, file sharing, desktop sharing, free online video chat hosting, and group and individual IM/chat. Particularly good is the quality of the videoconferencing and the ability to have up to six people video communicating on screen without the need to have a special high-bandwidth line.
Hardware
By introducing a new category for unified communications (UC) and Web conferencing, Logitech has launched its recent product BCC950 with all-in-one audio and video ConferenceCam. Bringing the webcam and speakerphone together; Logitech's ConferenceCam has entered to fill a huge gap in the video conferencing market. This Skype compatible $249 gadget is surely going to make small group video-conferencing more affordable and productive. With its eye set firmly on the corporate market, the BCC950 ConferenceCam squeezes in a Carl Zeiss lens and 1080p HD video quality at 30fps, into a device that sits atop a motorized stalk panning 180 degrees across a room.
Aimed at small businesses and groups, Logitech hopes the system will pull users away from traditional conferencing systems like the Polycom Voicestation 300.
With LifeCam, Microsoft's design team has taken a different approach to this all-too-familiar market, drawing their inspiration from sleek bullet cameras or perhaps the Apple iSight. This webcam is made out of aluminum. Actually being the first consumer webcam to support 720p video at 30fps, the full 1,280x720, unlike some other attempts at so called HD video for some 2 MP webcam's that only managed 960x720 which isn't really HD. The LifeCam is compatible with Windows Live Messenger, Windows Live Movie Maker and Windows Live Photo Gallery. It's also compatible with Windows 7 out of the box, as well as Windows Vista and Windows XP. But the system requirements are quite high though, LifeCam atleast needs a dual core 1.6GHz processor, but Microsoft recommends a 3GHz dual core processor and 2GB of memory.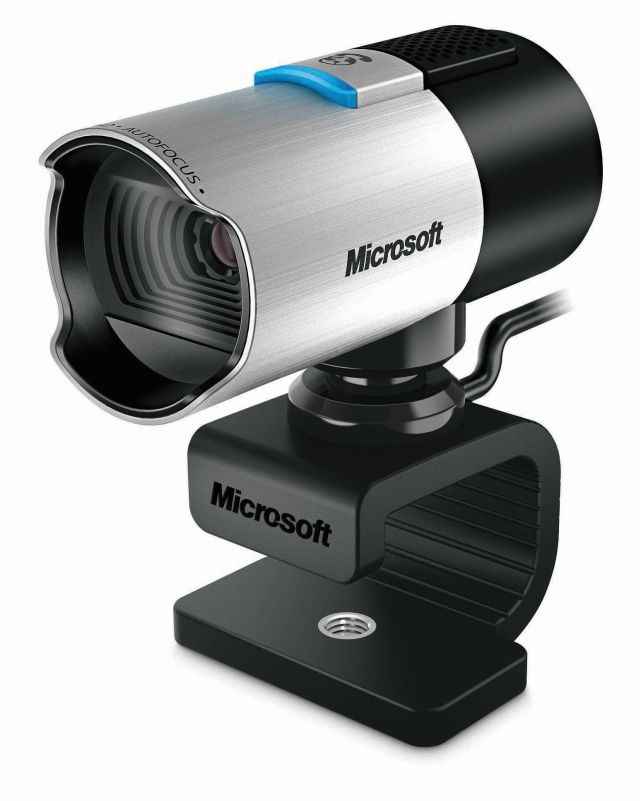 Microsoft LifeCam
Focus on the future
On-demand conferencing is especially relevant today, as the number of remote and virtual workers is growing, while the demands on businesses to stay competitive in an increasingly global world continue to increase. Those far-flung teams need to collaborate regularly; easily and cost-effectively to ensure companies boost revenues and decrease costs, and unified communication technologies matter more than ever.
On-demand collaboration tools can play a huge role in helping companies to meet those goals. And HD videoconferencing helps answers that call to some extent—quickly, easily and remarkably cost-effectively.