More often than not, when we opt for good-sounding headphones, we compromise on the added versatility that an inline microphone adds. With microphones, headphones become much easier to use when you are standing in a crowd, or exercising. On this note, we present to you headphones that are complete with microphones, across a varied price range. Not only do these come with an inline remote and microphone, but are also very competent when it comes to audio performance.
Brainwavz Omega: The ace budget performers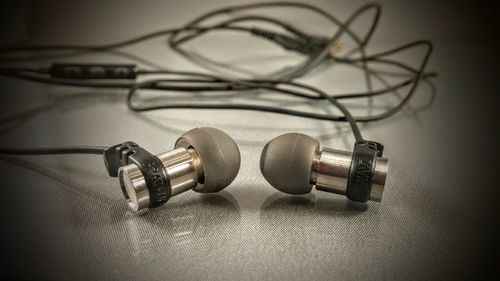 The Brainwavz Omega are incredibly sharp, and have ample bass about their sound. They're also quite decent in terms of looks, and is surprisingly clear in terms of audio delivery. For a pair of budget IEMs, the Brainwavz Omega delivers a lot more than what you would expect for Rs. 999. It even manages to overhaul the old budget favourite, the Cowon EM1, and the added in-line microphone makes it a near-complete package.
Mi In-Ear Pro: Decent, clear audio
Despite the treble bias, the Mi In-Ear Pro delivers warm, clear audio. It is also quite well made, and its microphone is very receptive of audio. It is reasonably light, and makes for a decent alternative to consider, at Rs. 1,399.
Panasonic RP-HXD3W: Inexpensive exercise companion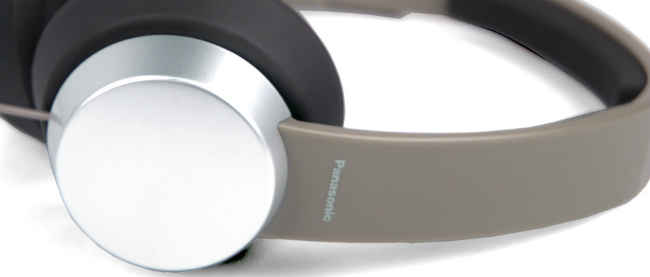 It does slightly overpower the mids and highs, and even sound a tad sharper than usual preference, but the Panasonic RP-HXD3W delivers clear audio, and particularly pleasing bass response. Adding to that are the suave, unconventional looks of the pair of headphones and its snug fit along with the presence of a microphone, these are a great pair of headphones to buy at Rs. 1,820, for those looking for an inexpensive pair of on-ear headphones.
SoundMagic E10s: An essential, competent upgrade
The SoundMagic E10s headphones are slightly bass heavy, but please you with their incredible audio clarity. While the looks may seem too loud and even a bit tacky, putting these on will definitely please you, particularly when you consider the audio quality. It may not ace the sound isolation bit, but are surely an excellent upgrade for your regular headphones. The SoundMagic E10s is priced at Rs. 2,999, but discount deals often see it selling at around the 2k mark.
RHA S500i: What SoundMagic misses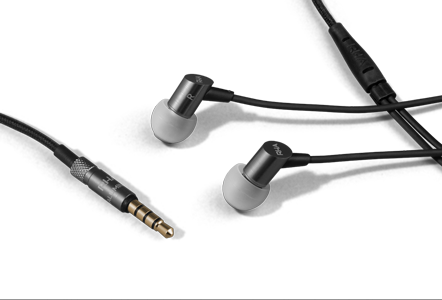 The RHA S500i is yet another grand more expensive, but there's reason for it. It delivers better audio balance, sounds more compact, and more importantly, looks way better than the SoundMagic E10s. It sounds really bright and clear, and the entire audio delivery is enjoyably powerful. At Rs. 3,999, the RHA S500i is a prelude to what you can expect with the more expensive, more premium RHA T10i.
Beyerdynamic MMX 102iE: Audio that sounds really good
This particular one completely resembles the less expensive DTX 102iE to the hilt, and only differs with the inline controls and mic. It has an incredible amount of detail, and delivers warm, bright and wholesome audio that is great on the ears. For Rs. 4,899, the Beyerdynamic MMX 102iE is an excellent pair of headphones that are also built really, really well.
Kingston HyperX Cloud: For the gamers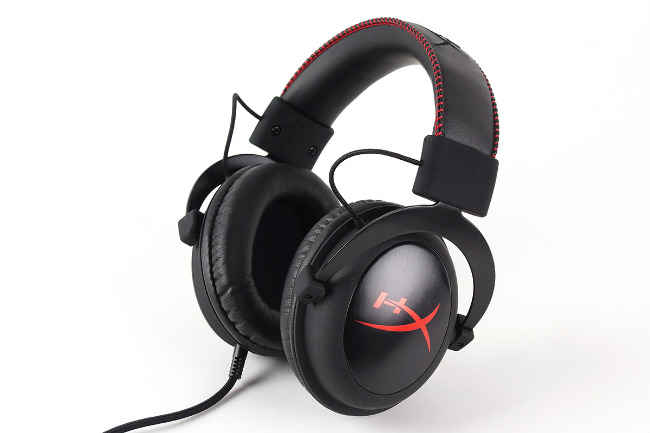 The Kingston HyperX Cloud is a gaming headset that falls within a reasonable budget and provides great audio clarity. Alongside, it is very comfortable for long duration wear. It may not come with too many bells and whistles, but succeeds in covering all the essentials that gamers usually look for. At Rs. 5,750, many gamers would consider this over more expensive alternatives.
Jabra UC Voice 550: Lots of conference calls
The Jabra UC Voice 550 wired over-the-ear headphones are possibly the best audio quality that you'll get out of conference-catering headphones. It connects via USB, and what makes it ideal are the background noise cancellation and easy-to-use mute controls. It still delivers good audio quality, and listening to music remains a decent experience. Priced at Rs. 6,000, the Jabra UC Voice 550 is a great conference companion for you.
Plantronics BackBeat Sense: The complete wireless ensemble
The Plantronics BackBeat Sense is very lightweight, has easy-to-use controls placed well on the earpads, and delivers excellent, rich, clear audio. The wireless performance is really clean, and if you were looking for a pair of wireless headphones that would allow you to take calls on the go, this is the one for you. Period. It is priced at Rs. 7,550.
Sony MDR-AS800AP: The best exercise companion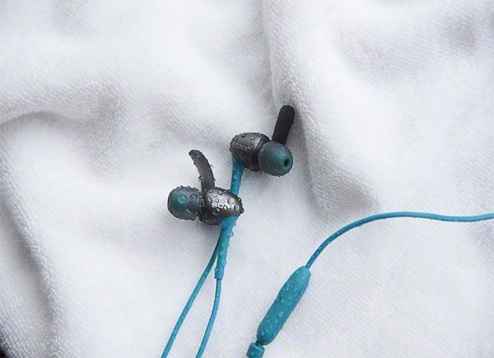 The Sony AS800AP has an incredibly comfortable fit for most, and the sweat-proofing is near-ideal. Sure, at Rs. 11,628, it is not exactly affordable, but coupled with the clean, powerful audio delivery, the Sony MDR-AS800AP comes close to being the ideal exercise companion that you can have, if money is no bar.
Sennheiser Momentum 2.0: Beautiful looks with good audio
The Sennheiser Momentum 2.0 combines the beautiful finesse of Alcantara fabric with signature Sennheiser quality of audio. Despite the audio sounding a little too narrow, the quality is brilliant. Prices begin at Rs. 15,990, and goes upward if you would wish for wireless connectivity. At about three grand lesser, you also get the Sennheiser Urbanite, which are bulkier and less premium than the Momentum 2.0, but are excellent on their own right.
Bose QuietComfort 25: The ace of noise cancellation
Audio lists are seldom complete without Bose, and the Bose QuietComfort 25 are an excellent pair of headphones that excel in wearing comfort and active noise cancellation. At Rs. 25,200, the audio quality is expectedly good, and the entire unit itself feels like a premium, cohesive pair of headphones. If you have the dough, this is certainly worth paying for.