Buying an HDTV is not an easy task today. With top brands like Sony, Samsung, LG and Panasonic offering wide range of choice in LCD as well as Plasma models to suit every price bracket, finding the perfect deal is a tough job. We have carefully selected ten models across varied price brackets to ensure that you are able to select the best HDTV deal in your budget. Given the drop in prices for 40 and 42-inch models we recon that it is best to opt for a larger screen, unless you particularly need a 32-inch model, the 40/42-inch models offer better value for money. This quick reference HDTV buying guide tells you about the best models, what are they best suited for and the market operating prices for them. The models are listed in order of their pricing, starting with lowest priced models and moving on to the high-end options.
Panasonic Viera TH-P42A2S Plasma
Approx price: Rs 39,000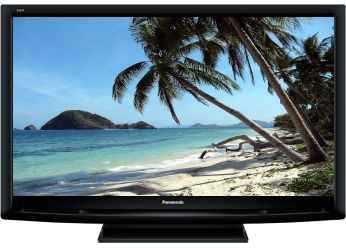 A 42-inch television for less than Rs 40k is a superb deal for most buyers. Offers excellent performance for those users who will use this for the daily soap viewing, with the occasional DVD thrown in over the weekend. However, there is a catch- the screen resolution. The resolution is limited to 1024x768 pixels, which means the display isn't Full HD or even HD Ready. However, that doesn't mean that you cannot connect HDMI based devices to it. 3 HDMI ports should take care of those requirements, and higher resolution content will be downscaled to the display's native resolution. While HD buffs will stay away from this Panasonic Plasma, those of you who want to connect only something like a
TataSky DTH
may like it because the lower resolution means that Standard Definition content will look good on this TV.
Buy it for:
Good picture quality with SD content, Price
Flip side:
Not even an HD resolution
LG 42PJ350R Plasma
Approx price: Rs 39,000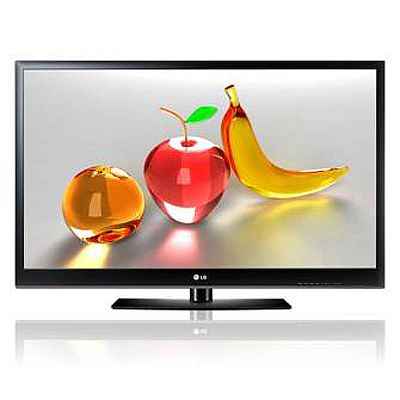 If you like the idea of a budget Plasma television, this is also an option along with the Panasonic Viera TH-P42A2S Plasma. The display resolution is the same as the Panasonic- 1024x768, along with 3 HDMI inputs and LG's DualXD picture engine. Extremely slim, thanks to what LG call the "razor frame" design. This is again meant for those who want a big screen television for basic
DTH
and some DVD viewing.
Buy it for:
Good performance, Looks great in the living room, price
Flip side:
Not even an HD resolution
Sony Bravia 40CX520 LCD
Approx price: Rs 50,000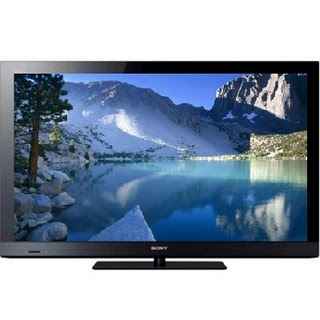 This television with its 40-inch screen size, offers Full HD resolution and wireless Internet connectivity. 4 HDMI inputs should take care of most gadgets you will connect. Connect to Skype with a compatible webcam (thanks to the built-in Ethernet capabilities) and microphone. Also featured is the XrossMediaBar, as seen on the
PlayStation 3
. The Sony 40CZ520 uses the X-Reality picture engine, instead of the Bravia Engine 3 present on higher end televisions. This HDTV is perfect option for anyone wanting a 1080p LCD TV with all basic features plus internet connectivity for a bargain price.
Buy it for:
Full HD resolution for this price, PS3-eque interface, internet capabilities
Flip side:
Lacks Bravia Engine 3
Panasonic Viera TH-L42U20 LCD
Approx price: Rs 50,000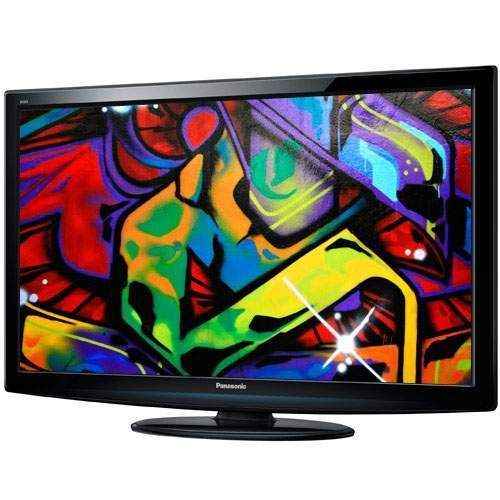 This 42-inch display uses IPS (In-Plane Switching technology) panel and that results in better viewing angles and natural colors compared to the VA panels. It is a Full HD LCD TV offering 1080p support. The Panasonic Viera 42U20 is not the most feature-heavy model, it does come with 3 HDMI ports and the usual connectivity options, but don't expect internet connectivity, USB ports or any other fancy stuff. The design is minimalistic with faily thin bezel and rounded edges. This is a good choice if you want maximum value and good viewing angles.

Buy it for: IPS panel, screen size
Flip side: low on features

Sony Bravia 40EX520 LED
Approx price: Rs 65,000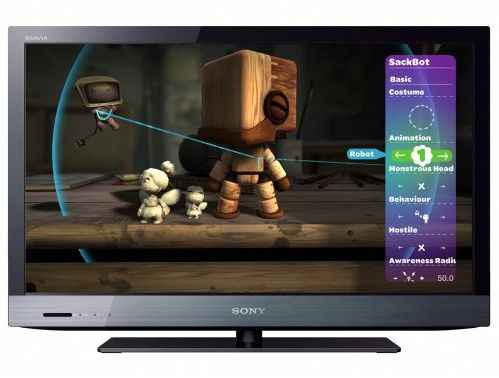 If you feel like showing off a bit to your friends, how about buying an LED television? While the display is largely LCD, the edge-lit LED capabilities do add a bit of punch to the final picture. Good performance on offer with rich colours, better whites and darker blacks, as well as the built-in web capabilities. The display has Full HD resolution. The PlayStation-esque XrossMediaBar is featured in this television too. The X-Reality picture engine is used here as well, with built-in web capabilities to boot. However, this LED isn't as wafer thin as the Samsung ones out there, which is a bit of a surprise and a bit of a disappointment. If you want to buy an LED television, it's a toss up between this and the Samsung Series5 LED, which is featured below.

Buy it for: LED backlight helps improve contrast, PS3-esque interface, internet capabilities
Flip side: Isn't as thin as the Samsung LED TVs

LG INFINIA 42LE5300 LED LCDTV

Approx price: Rs 65,000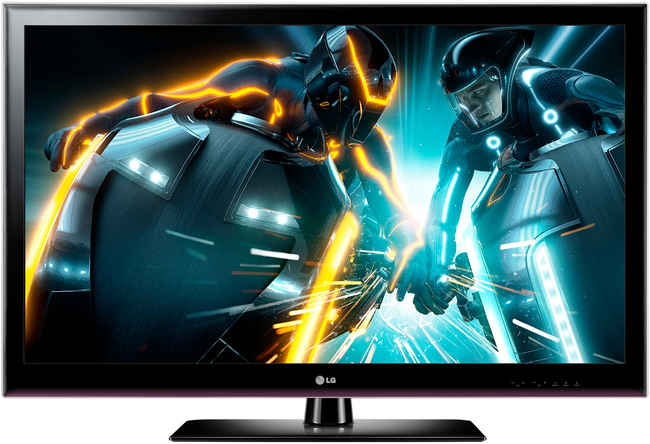 A great combination of IPS LCD panel and LED backlight, the LE5300 is a very good option if you are keen on an LED backlight based TV, the design is clean and has a "sharp" feel to it. Additional features consists of 100Hz scanning rate and DivX playback through the built-in USB port. The device is "wireless" ready, so it does not support wireless connectivity out of the box, but you can add it later. Sound quality out of the thin frame might not be the most satisfying though, you might just need to invest in a home theater or at least a good set of speakers to enjoy this TV

Buy it for: LED backlight, IPS Panel, 100Hz scanning
Flip side: Sound quality
Sony Bravia 40EX500 LCD
Approx Price: Rs 65,000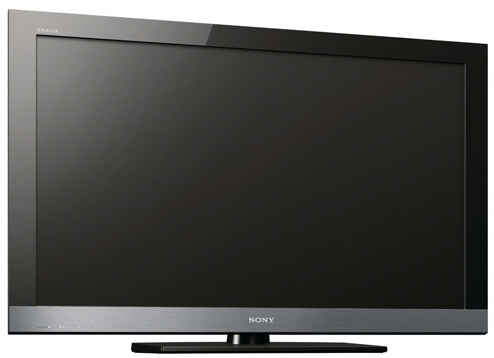 A premium offering from Sony, the 40EX500 is a 1080p LCD TV with the latest Bravia Engine 3 and a supposedly better grade VA panel, it helps in better image processing and punchier color reproduction. This one comes with 120Hz scanning but is not LED backlit. Connectivity is ample in the form of 4 HDMI ports along with USB ports.

Buy it for: Excellent picture quality, 120Hz scanning, Bravia Engine 3
Flip side: not LED backlit

Samsung Series5 40-inch LED
Approx price: Rs 65,000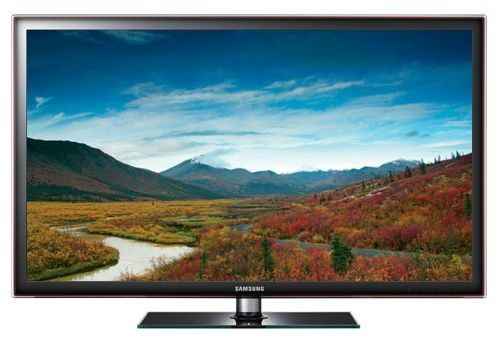 LED television= wafer thin form factor= Samsung LED televisions. Full HD resolution, HyperReal picture engine, wireless dongle capability and even digital audio out from the television itself. Lack of 100Hz/200Hz motion capabilities may put off sports fans, but the form factor, the vivid images and the fact that it is LED will entice some buyers. Recommended for anyone who is obsessed with "size zero", this one is really thin!

Buy it for: Super thin display, LED backlight
Flip side: No 100Hz scanning

Sony Bravia 40NX710 3D LED
Approx price: Rs 85,000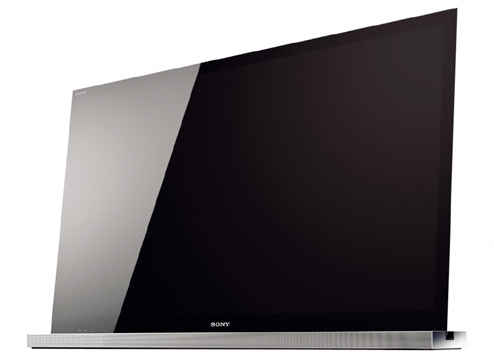 If you have been looking at the "monolithic design" televisions in awe, this is probably what you have been looking at. Extremely sleek panel design and form factor, along with a distinctly different tabletop stand. Specs wise, this one is pretty loaded as well. Edge LED backlit, Full HD resolution, full blown 3D capability, MotionFlow Pro 100Hz, Bravia Engine 3 image processor and widgets as well. Built-in Wi-Fi capabilities negate the need of an external dongle.

Buy it for: picture quality, 3D capable, LED backlit, good looking television
Flip side: slightly angled tabletop stand result in viewing angle issues, shiny glass panel

Samsung Series7 40-inch 3D LED
Approx price: Rs 1,10,000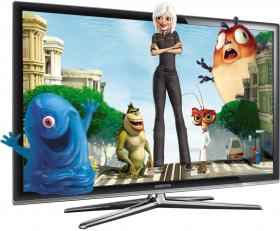 Out to buy a television, with enough currency and credit cards in the wallet? Then we suggest you go for the Samsung Series7 3D LED television. This is the monster of the LED TV world, with complete 3D capabilities, Full HD resolution, 3D HyperReal Engine, Internet@TV and Wide Colour Enhancer Plus features. You will need to spend more on a 3D capable Blu-ray player and 3D glasses for everyone in the family, a combined expenditure of about Rs 30k if you buy a Blu-ray 3D player and 4 3D glasses. Buy this if you have the money to buy it, and don't get a headache watching 3D content.

Buy it for: 3D capable, thin...really thin, good looking, vivid colours
Flip side: heavy on wallet, thin profile leads to higher heat dissipation
These televisions are available on online stores as well as the retail stores near your home. Prices vary quite a bit, from dealer to dealer. Before heading out to buy the television, we suggest you check up the prices on websites like www.ebay.in to get an idea of indicative market prices. Once you are out and about, check the prices of the shortlisted models with a couple of dealers and see where the best prices are. We suggest heading to multi-store chains like Croma and Reliance Digital, since they are more likely to have the widest range on offer, from multiple brands.