Bluetooth headphones, once a niche gadget aimed at the discerning collector, are now essential accessories that add to the convenience of streaming audio from mobile devices. Over time, these traditionally expensive gadgets have made it to the most affordable price points, and we now have Bluetooth headphones that are actually quite commendable. Along with producing crisp, rich audio, some of these even include extra features to increase their appeal.
Here, we look at some of the best Bluetooth headphones priced within Rs. 5,000. Each has its own strength, and as it goes with inexpensive accessories, come with a few flaws as well. We have weighed the pros and cons of each, and come up with five Bluetooth headphones that impress more than most in their segment.
Jabra Move (Rs. 4,799)
Of all the wireless headphones that we have heard till date, the Jabra Move stands out for delivering good audio balance, appreciable clarity, and tidy sound signature. This pair of on-ears are also quite light, and hence, reasonably comfortable for long hours of listening. You also get wired playback if you happen to run out of charge. In terms of battery, the Jabra Move lasts for a little over 7 hours of playback time, and charges from null to full in just about one hour.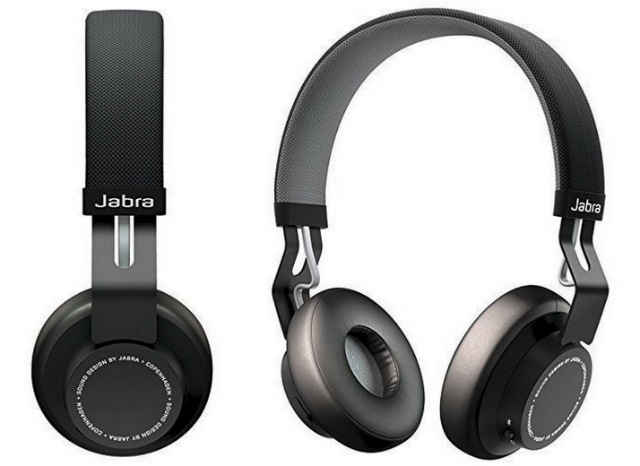 SoundMAGIC BT20 (Rs. 5,043)
The SoundMAGIC BT20 delivers slightly heavier bass, but that does not take away the integrity and composure of audio delivery here. It also sounds warm and produces good audio timbre, which further combines with over 12 hours of playback time, dual microphones that receive audio well even in crowds, and large control buttons mounted on the left earcup to control your audio or receive calls without accessing your mobile device. You can also connect to the BT20 via NFC.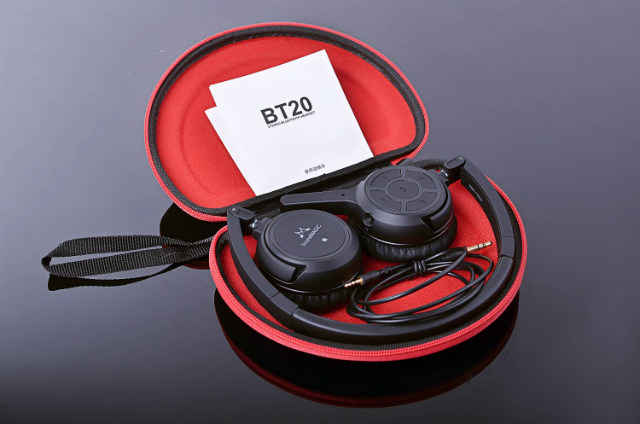 Sony MDR-XB50BS (Rs. 4,905)
The first of the three in-ears recommended here, the Sony MDR-XB50BS is a fitness-oriented pair of in-ear headphones. The slightly heavy ear unit remains unobtrusive thanks to Sony's designing, while the weight ensures that it stays on when you go for jogs - in a similar fashion to the Sony MDR-AS600BT Sport. Bass is really tight here, and the overall audio has a nice rhythm that will please most. It also has NFC, is splashproof to protect against sweat or mild rain, and lasts for about 8 hours on full charge.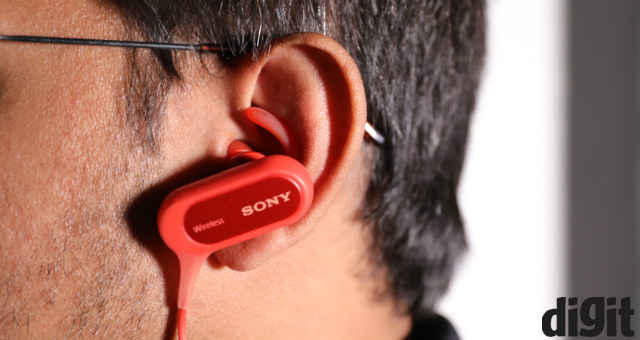 Creative Outlier (Rs. 3,990)
Creative's Outlier on-ear wireless headphones is nothing short of a multitasking audio hub. You can connect to this via Bluetooth, NFC, aux, and even microUSB or a dedicated SD card. All controls are mounted around the earcups, and while the flimsy build quality is a letdown, the neutral audio balance with good dosage of warmth makes it quite enjoyable to listen to. It lasts for a bit over 10 hours on full charge. There are a few compromises here, but no Bluetooth headphones present as many features at this price as the Outlier.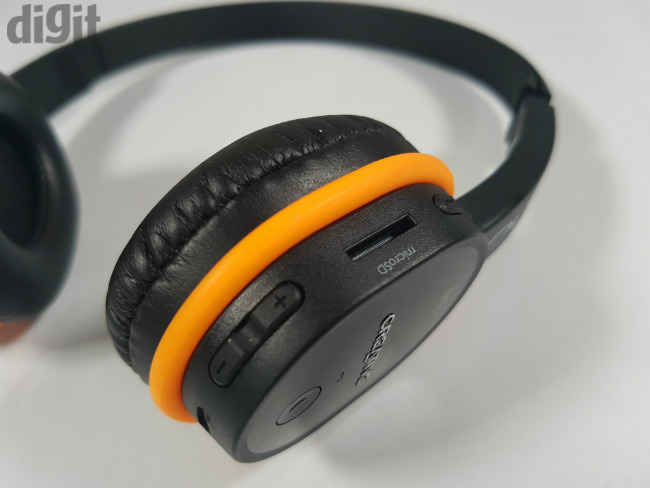 Brainwavz BLU-200 (Rs. 3,499)
The Brainwavz BLU-200 delivers impressive bass, along with spacious audio delivery that does well to add a dash of flourish to tracks with multiple instruments layered in recording. They're quite versatile, and for its price, are as good as you can hope for wireless audio to be. The only hiccup here is battery life, and you'll find the need to charge these up after only about 5 hours of playback.