The evolution of Twitter has been extremely interesting to watch. What started as a platform for the vociferous, soon become one of the largest sources for news gathering, celebrity endorsements, creating brand recall value for marketers, and, well, the one-stop hub for ranters. But, things haven't been the same for the microblogging site, and competition from the likes of Instagram, Snapchat, and of course, Facebook, has resulted in a balance shift, tipping the user numbers more towards the latter. "There are 2 kinds of users I want to call out. There's a misconception about our user numbers and user growth rates. I think we have to do a better job at explaining this. One, is those people who log into the app and the website on a monthly basis, and yes, it has not grown at a rate which we wanted to, but, there's this massive audience of over 500 million monthly uniques who ingest Tweets on a monthly basis outside of Twitter. Just like a small percentage of people are actually contributing videos to YouTube, majority of the people are just consuming content. So, it's not like everybody on Twitter has to Tweet," remarks Arvinder Gujral, Senior Director of Business Development, Twitter (APAC).
However, Twitter is not one to shy away from the battle to the top. Not with their recent foray into the world of live streaming, their continual push for videos, and their strategic business partnerships with startups and corporates alike. In fact, according to Twitter, live streaming is one of their biggest bets as far as the future of the company is concerned.
Michael Fisher, Senior Director of Business Development at Twitter tells us, "We are just getting started in this live streaming world. We have always been a place for live conversations, and news breaks and things of that nature. We are taking steps to augment and reinforce our position in the world of Live. We are slowly integrating Periscope into Twitter as a foundational core of the service. What we have also done is gone out and added licenced professional content. We are talking to professional content creators, people like the NFL, who are looking to go beyond just the television. This is very important for us. We started with the NFL, we have done a number of other deals with the NBA, the video gaming community, we have done a lot of these deals in the US, and we are just getting out to the market with it. Everybody who came into the experience loves the combination of Live video, and Twitter content to support the experience. We are not trying to out TV, that's not the goal. We are here to do what we are good at, which is providing content in the moment and the conversation that's happening alongside it."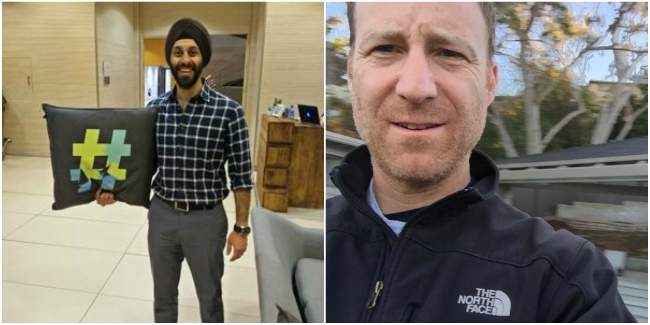 @arvindergujral & @fishermp
Clearly, it's early days for Twitter in the world of live streaming, and we will have to wait to find out how the platform's users respond to the feature, but being in a competitive market with the likes of Facebook and YouTube, the company cannot afford to put all its eggs in a single basket. Fisher says, "There's two types of things we are doing, one is, evolving the platform to take advantage of new media, live video streaming and things of that nature. That represents the future of the company in many ways. But, there's also some basic blocking and tackling stuff that we are working on every day in order to get better. For example, often times when a user comes to Twitter for the first time, helping them get involved in the service, helping them understand who to follow and how, find some interesting content." We have, in the recent past, seen Twitter make feature additions such as Twitter moments, for viewing content at a glance and getting dedicated, automatic event updates.
In India, Twitter has also partnered with various Government bodies for providing citizen services like Twitter Sewa. Most recently, Twitter Sewa was also adopted by the Ministry of Communications, and the Telecom Department (DoT) has already managed to address 1800 of the 2000 complaints it received, since its inception three weeks ago. Back in April, Twitter Seva was also launched for Indian Startups, under the purview of the Commerce and industry minister. Gujral says, "we have seen people from all corners of India embracing the platform. And, it's not only the urban elite who is the only voice on Twitter. Things like the Government and various parts of the Government embracing Twitter is a verification of the fact that it is relevant to the common man. Even organisations like large telecom operators, large service brands, like Reliance Communications, Jet Airways, Kotak and ICICI bank, adopt the platform from the perspective of engaging with the audience on the platform. For example, you can now Tweet to Jet Airways to find the cheapest fare. So we are actually driving revenues for them"
Along with tapping into citizen services and large corporates, Twitter is also looking to solidify its place in India's developer market, which is now one of the largest in the world. Reiterating India's importance as a market for Twitter, Fisher says, "This is a super important market for us. We have a big presence here. It's great news when we organisations like the Government here, embracing the platform in a deep and meaningful way. For us India is already a super important market and represents the future of our company." Fisher and Gujral are collectively working on highlighting their developer platform in India. The company want developers to sign-up for their free app development platform called Fabric. "Suppose you are a developer and you have a vision of what you want to do, and the first thing you do is go and make an app, but the first thing to see is does the app work, what is the health of the app. So we have an SDK for that, which gives you crash test reports immediately," says Gujral.
Lastly, with a few moments left of what was a fairly lengthy conversation, we asked Fisher and Gujral about the incessant use of fake bots by brands desperately trying to increase their engagement numbers. A recent story by Opindia revealed a popular Indian television channel, using bots to Tweet and Retweet its content. To this Gujral said, "It depends on what business you are in. You know bots is now just a fancy 4 letter word, but basically, it's a way of automating responses basis a certain database of pushing the answers that the company has. What you (this writer) spoke about, is a complete different aspect of someone with bad intent, creating a program that creates handles on the fly and uses fake email IDs. We are tackling that at many levels. Sometimes algorithmically, sometimes manually, we are working towards making it more streamlined. It's a complex problem and there's no easy solution. It's an AI problem and we are working on it."
Let us know what you think of Twitter and its services in India. You can catch the entire conversation with Michael and Arvinder on our YouTube channel.
Header Image courtesy: sanfrancisco.cbslocal.com