Since the advent of the Internet, the music industry has seen some seismic level changes. Every online service that's sprung up around music has ensured that no record label can be caught sleeping when it comes to thinking of ways to exploit the Internet to earn money while ensuring that listeners get access to their favourite artists easily and efficiently. Every time the music industry falters in that respect, services pop up to fill the gap, something we've seen with the likes of Napster and Audiogalaxy.
If music sales had begun dropping during the golden age of piracy, they've reached their true nadir today. Even music sales powered by iTunes have begun dropping off and the reason for that is names like Spotify, Rdio and Beats Music. These music streaming services let you listen to unlimited music for free (ad-powered) or by paying a monthly subscription fee. Considering the fact that a huge number of people today have access to an Internet enabled smartphone with the ability to stream music 24x7, it's understandable that music streaming has become so popular.
In India, the streaming story is yet to take off probably because we still can't take good Internet connectivity for granted. However, considering the massive popularity of Android smartphones in both large cities and small towns, and how we are a country that loves listening to music, music streaming has some serious potential.
In recent times we've seen some big players emerge in the segment with their own apps. Let's take a look at four of them.
Gaana
Gaana is the most recognizable name in music streaming in India. While a majority of its users access it through a desktop browser, the iOS, Android, Windows Phone and Blackberry apps are also gaining in popularity. Gaana also gives you access to the largest library of songs among Indian streaming services with more than 3 million songs from both Indian and international artists.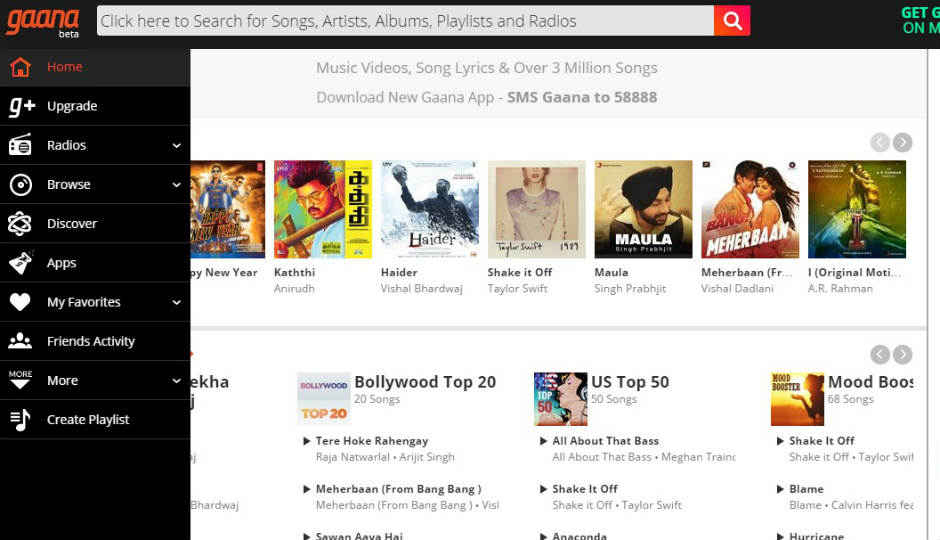 You can access Gaana on your desktop through the browser or on your Android, iOS, Blackberry or Windows phones by downloading the app. The free version lets you listen to unlimited music although the interface is always populated by an ad block. You can also browse through numerous curated and user generated playlists based on genres/moods etc. For about Rs. 120 per month, you can upgrade the app to the 'Plus' version, which will not only let you download songs to your device for offline listening, but also give you access to songs with higher bitrates. Plus, the ad block disappears.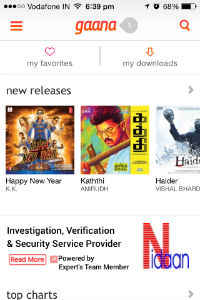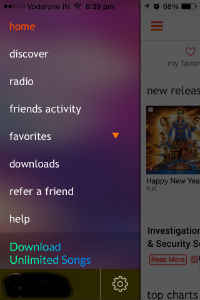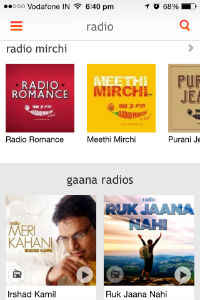 The Gaana app is well designed and makes it easy to discover music especially for fans of Hindi and Pop music. Out of the four streaming services that I checked out, I found that Gaana had the best collection of international music and better curated radio stations and playlists. However, and this was a recurring issue for all the streaming services, the curation is pretty much limited to very popular songs, and there's only so many times you would want to listen to 'I Want to Break Free' or 'Smoke on the Water'. If you're a fan of Indie or less heard of Alternative songs, then you'll have to take the effort of creating your own playlists.
Overall, Gaana was the best streaming service of the lot and worth subscribing if you listen to a lot of Hindi music and popular Pop tracks. For everyone else, I'd recommend you use the free version for a while to ascertain if you see yourself using it frequently.
Saavn
Close on Gaana's heels is Saavn, a music streaming service that was recently in the news for signing a licensing deal with EMI and Warner Music to get access to about 800,000 songs from international artists. As a result, Saavn now has a library of over 2 million songs that includes both Indian and international artists.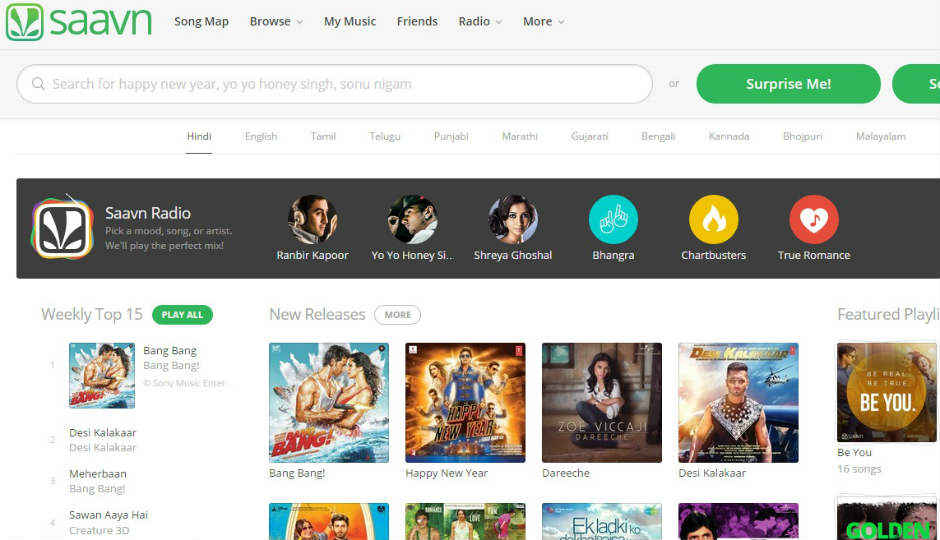 Saavn is currently accessible on desktop through the web browser and on mobile through its iOS and Android apps. Like Gaana, Saavn is also available in Pro and Free versions. With the Free version you can't download music and you have to listen to an ad that plays after every couple of tracks. The 'Pro' version has two further skews- Saavn Pro that costs Rs. 220 per month and Pro Lite, that costs Rs. 120 per month, and lets you download 3GB of music per month on a single device (as opposed to the Pro version that lets you download unlimited music on up to five devices).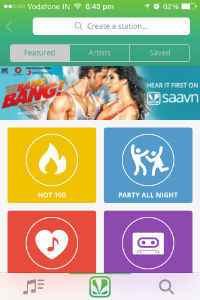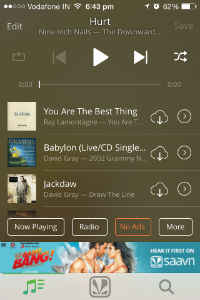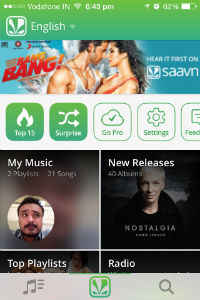 Saavn also has a clean uncluttered interface that really helps you find music. Saavn has also done a pretty good job of creating curated playlists around different popular genres and artists. Unfortunately, its Radio section is strangely devoid of readymade stations apart from four. Also, the user generated playlists weren't very good in terms of variety with the same songs appearing over and over again. Again, as with Gaana, the true value you'll find in Saavn is when you put in the effort of searching for music and creating your own playlists.
Wynk Music
Wynk Music was launched recently by Airtel and is surprisingly well made and full-featured for something that's very new. You can access Wynk's library of over 1.5 million songs through its Android and iOS app, although it doesn't have a desktop variant accessible through the web browser like Gaana and Saavn. If you want to start using Wynk, you can do so for free, but there are paid tiers as well that offers different features. By signing up for Wynk Plus and paying Rs. 99 per month, you get to download an unlimited number of songs for offline listening while Airtel customers can pay Rs. 129 per month to sign up for Wynk Freedom through which they can download unlimited songs over 3G without incurring any data charges. Plus, at any point in time, Airtel users can set any song as their caller tune.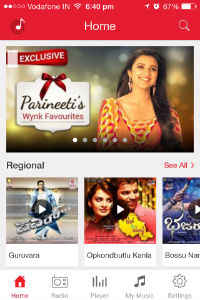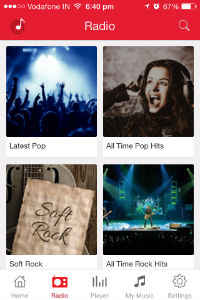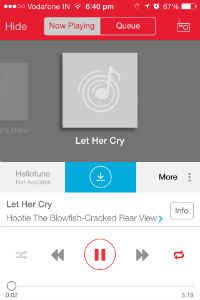 Airtel has tried to do a good job of curating the library and creating multiple playlists based on moods and genres. The Radio section is particularly suited for users who just want to listen to a genre of music without interruptions. Like the other streaming services, Wynk focuses heavily on Bollywood and Indian music and its library of less popular international music is on the lighter side.
The Wynk app has a more streamlined interface than Gaana and Saavn which means that it makes it very easy to jump between songs, albums, genres etc. at the cost of aesthetics.
Hungama
Once popular portal Hungama.com, is now a music streaming service and offers streaming apps for Android, iOS, Blackberry and Windows Phone. The app gives you access to over 2 lakh million songs from both Indian and international artists along with videos, wallpapers and ringtones. Hungama offers a large number of streaming/download plans, one of which is Rs. 99 for unlimited downloads per month. Of course, you can also use the app to listen to free music through streaming.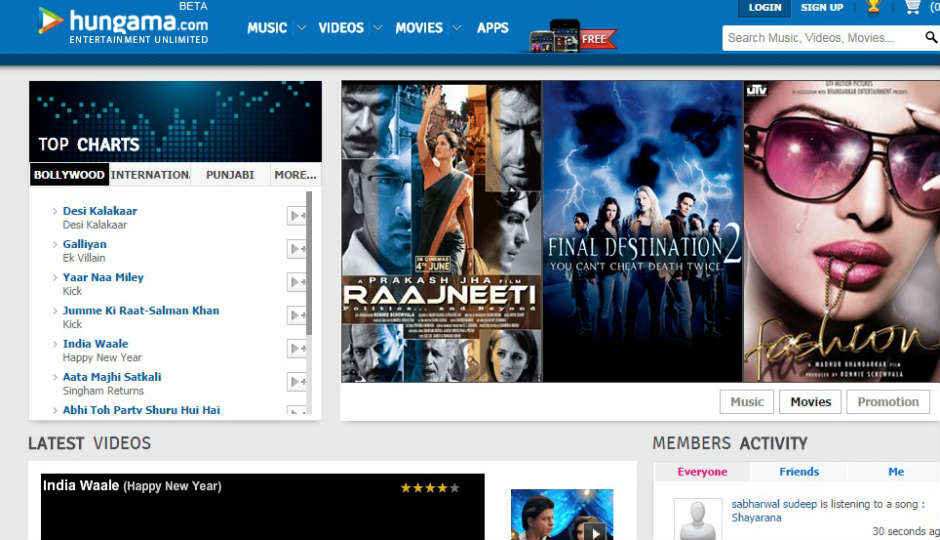 Hungama feels a little shackled, when compared to the other apps, because it doesn't appear that the devs have put in much effort with respect to curating playlists and even the choice of radio stations is limited. Of course, if you're only in it to listen to the most popular tracks then the Hungama app should suffice.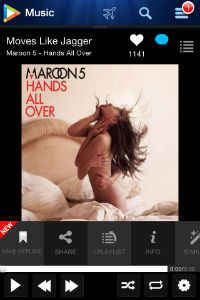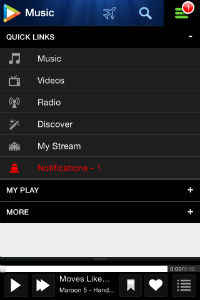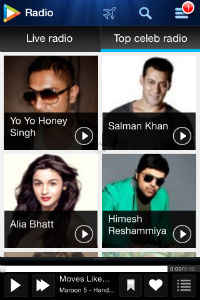 The Hungama app is also not very well designed and makes it difficult to jump between different pages and sections. Perhaps the devs would do well to learn from the other three streaming apps and redesign it.
So, do we have a Spotify here?
There are two ways to gauge how good the streaming services focused on the Indian listener are- one, we look at the library of music, the pricing and the quality of service; and two, we look at the ability for everyone to use these streaming services.
If it was just limited to the first point, then the Indian streaming services are absolutely almost at par with Spotify and its ilk, primarily because of the affordable pricing plans and excellent library of regional music. Unfortunately, the 3G data connectivity in our cities is so patchy and so undependable that there is no feasible and foolproof way to depend on streaming as your only avenue to music while on the go. It works well if you've got a solid broadband connection or Wi-Fi network to latch on to but if you're planning to subscribe to a music streaming service solely to listen to music during your commute, then you'll probably end up feeling more frustrated than usual.
Have you been using music streaming services in India? What has been your experience? Let me know in the comments below or on Twitter @postwar