2018 seems like an aeon ago, but that was the year smartphone addiction became a big deal. Smartphone addiction is a real thing and it is colloquially known as "nomophobia". At Google I/O 2018 and WWDC 2018 Google and Apple respectively took the stage to unveil their own version of monitoring how much time we spend on our smartphone. While Google called it Digital Wellbeing Apple called it Screen Time. You may think the tech giants were copying one another, but in reality, they saw what was happening. They saw the addition. And they decided to step in.
The amount of time we spend our smartphone today is becoming more than productivity and entertainment. It is becoming an addiction. So much so that it is estimated that an average user spends more than 3 hours a day on his/her smartphone.
If you are looking to get over your smartphone addiction or simply trying to spend more time with family and friends, then you aren't alone. However, we know that it isn't easy for you to simply put your smartphone in your pocket and forget about it. So, if you are an Android user, then this is the story for you. Over the past year, Google has been releasing apps on the Google Play Store as "experiments" to help you overcome your smartphone addiction. While some of these apps restrict the use of certain apps based on your usage others have a more creative solution to help you realize how many times you unlock your phone, look at the lock screen or spend time playing games. So give them a download and check them out. You never know which one will work best for you.
Unlock Clock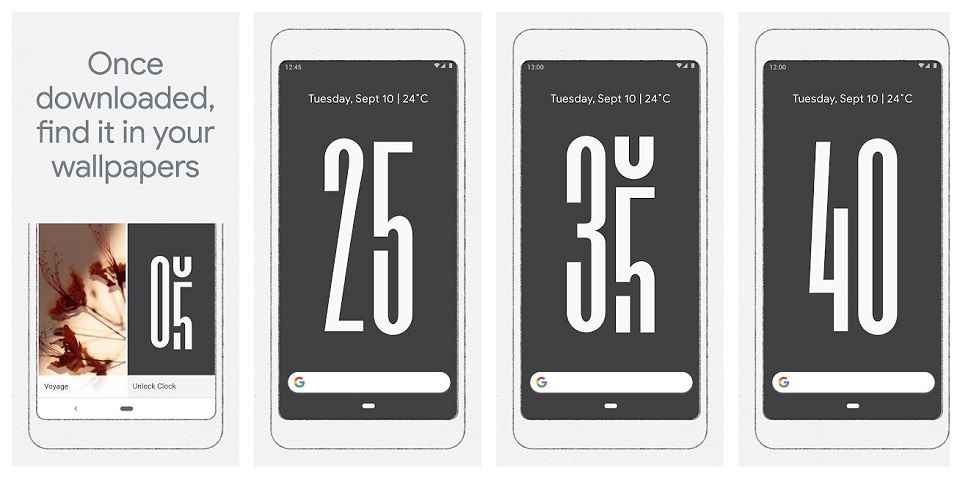 Unlock clock helps you consider your tech usage, by counting and displaying the number of times you unlock your phone in a day. It does so by displaying the count as your wallpaper. You can download the Unlock Clock app here. Once installed, you can find the Unlock Clock as a live wallpaper in Google's Wallpapers app.
Post Box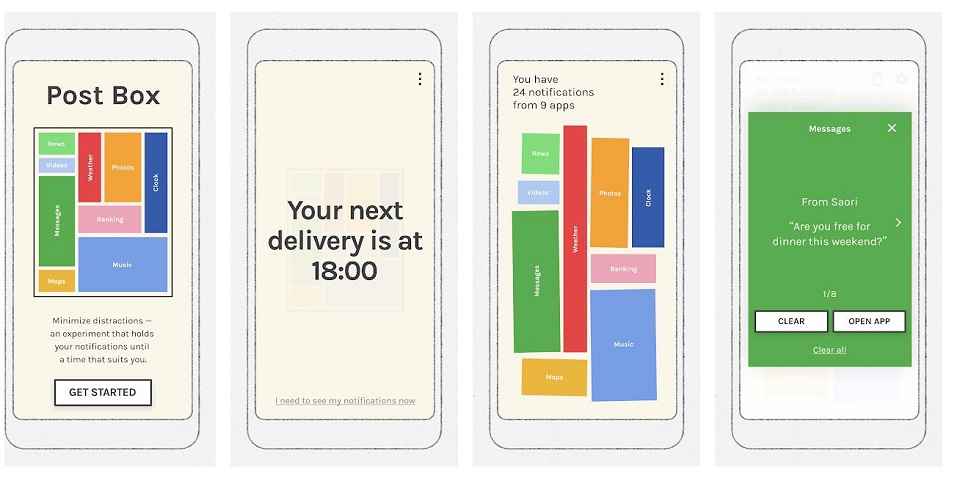 Post Box is an experiment which reimagines how we receive notifications throughout the day. Instead of checking our phones every few minutes to check on our notifications, we can receive all our notifications, together, up to 4 times a day. If you miss your scheduled time, don't worry as the app includes an 'I need to see my notifications now' button. Start managing your notifications with Post Box here.
Morph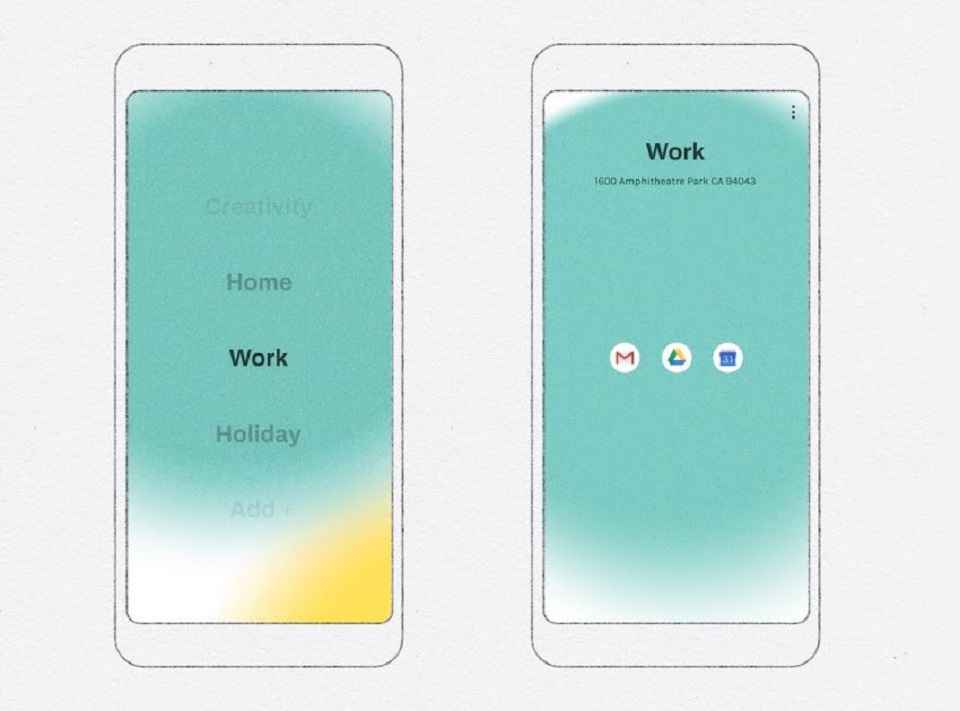 Morph helps you stay focused, by adapting your phone to what you are doing. Simply think about how you divide your time and choose the apps that are most important to you in each mode. Based on time or place, your phone will automatically adapt - giving you just the right apps at just the right time. You can set different modes like office, home and also a holiday mode where you might want to decrease your screen time and focus on relaxing. You can download the Morph launcher here.
Screen Stopwatch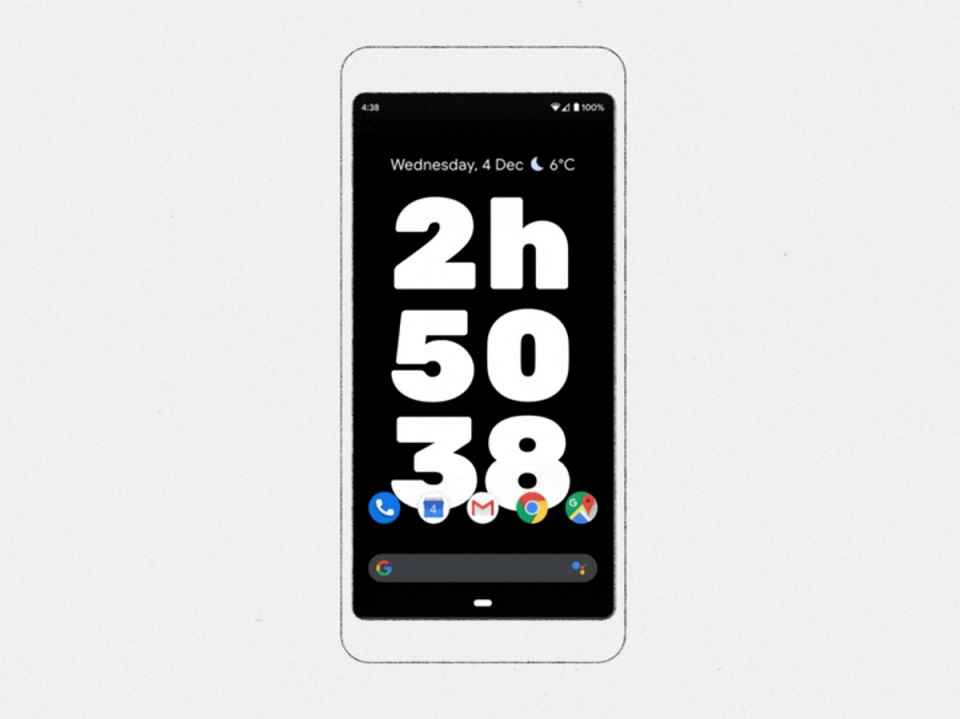 Screen Stopwatch helps you keep track of your screen time. It counts how long you spend your time on your smartphone each day and displays it as a wallpaper. You can install the app here. Once installed, you can see Screen Stopwatch as a live wallpaper in Google's Wallpaper app.
Activity Bubbles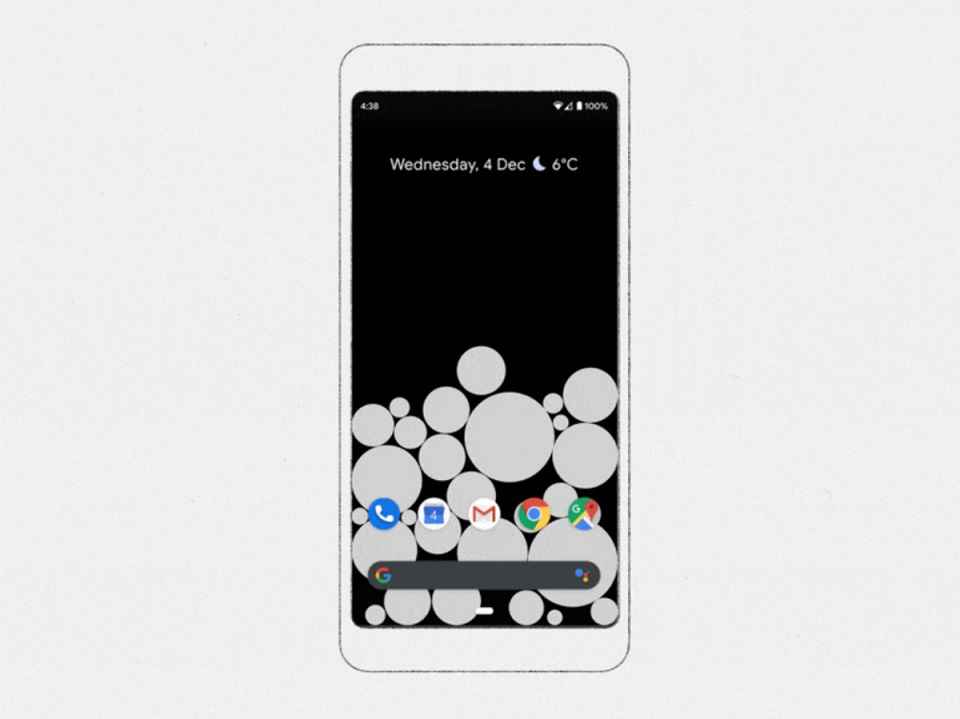 Activity Bubbles also helps you keep track of your smartphone usage. Each time you unlock your phone an activity bubble drops as your wallpaper. The longer you use your phone, the larger the bubble grows. You can install the app here.
Desert Island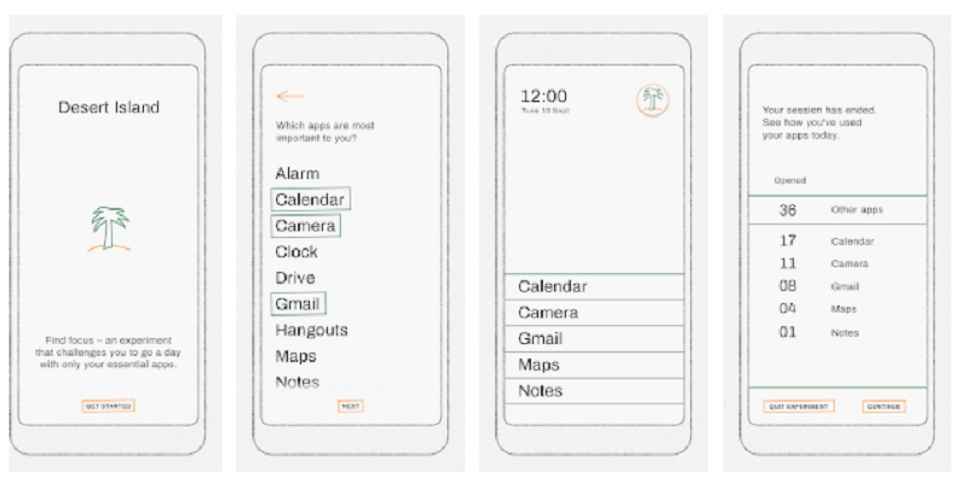 Desert Island helps you find focus, by challenging you to go a day with only your essential apps. Simply pick the apps that are most important to you, then give it a go for 24 hours. You can still open other apps during this time, but you will be called out for it when the app creates a report summary at the end of the challenge. You can install the Desert Island launcher here.
We Flip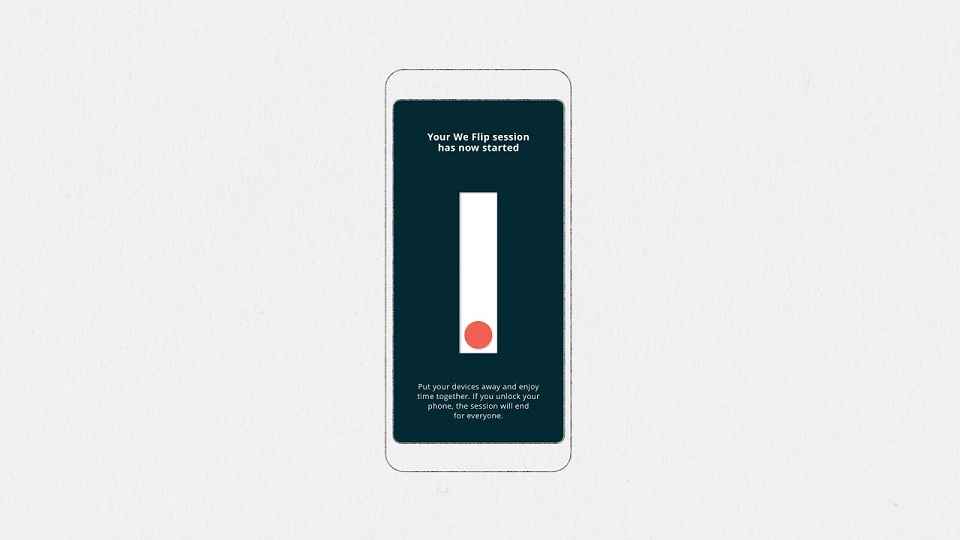 We Flip enables you to switch off from technology as a group, to spend quality time together. Simply wait for everyone to join, then flip the switch together to begin your session. If someone in the group unlocks, the session will end and you'll be able to see how you did. We Flip will also tally up "peeks," or times you looked at your lock screen without fully unlocking since that's half-cheating. This social experiment can be installed here.
Focus Mode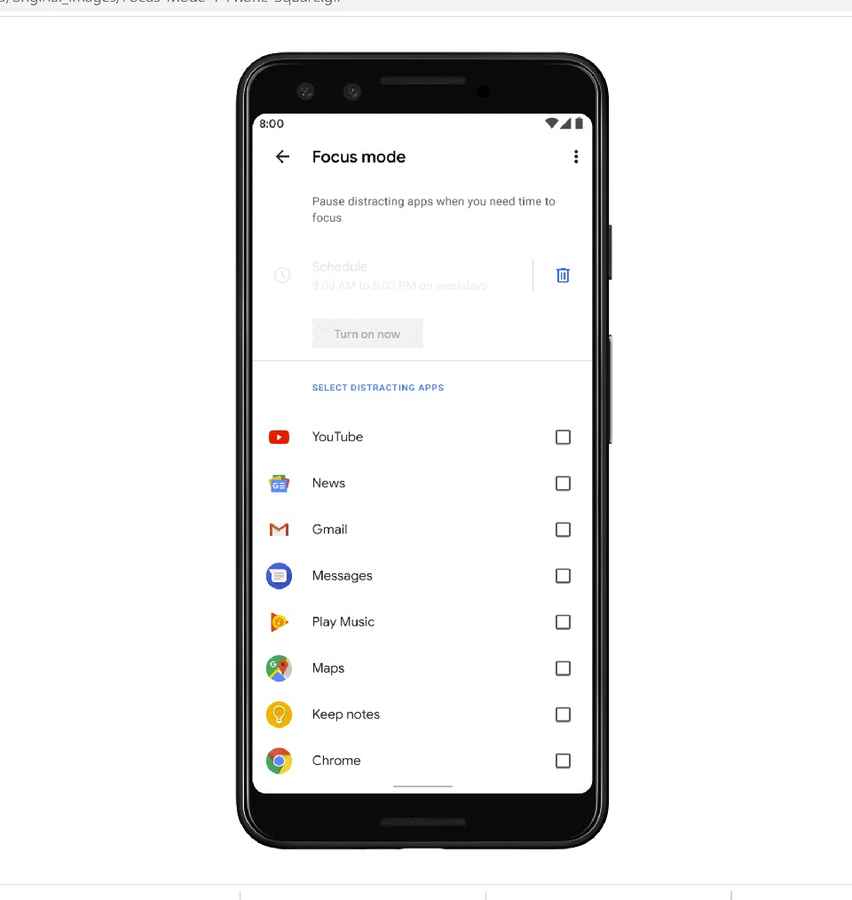 With Focus Mode you can select apps you currently find distracting (like social media or games) and if you try to open them, Focus mode will remind you that the app is paused. Focus mode will also silence those apps' notifications until you're ready to switch out of the mode. This means you can use your phone without interruptions from apps you don't need right away. You can access Focus Mode by opening Digital Wellbeing in the Settings app on your Android phone.
Bedtime Mode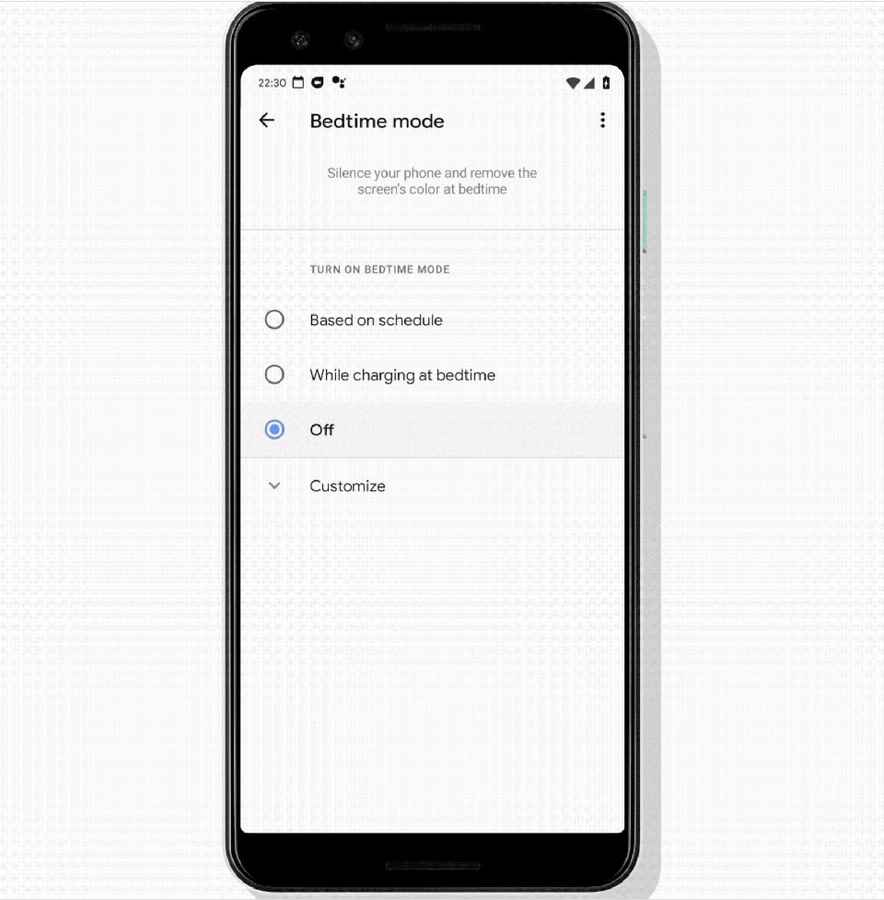 With Bedtime mode, formerly known as Wind Down in the Digital Wellbeing settings, your Android phone can stay dark and quiet while you sleep. While Bedtime mode is on, it uses Do Not Disturb to silence calls, texts and other notifications that might disturb your sleep. Grayscale fades the colours on your phone to black and white to reduce the draw from enticing colours that keep you up.
Bedtime in Google's Clock App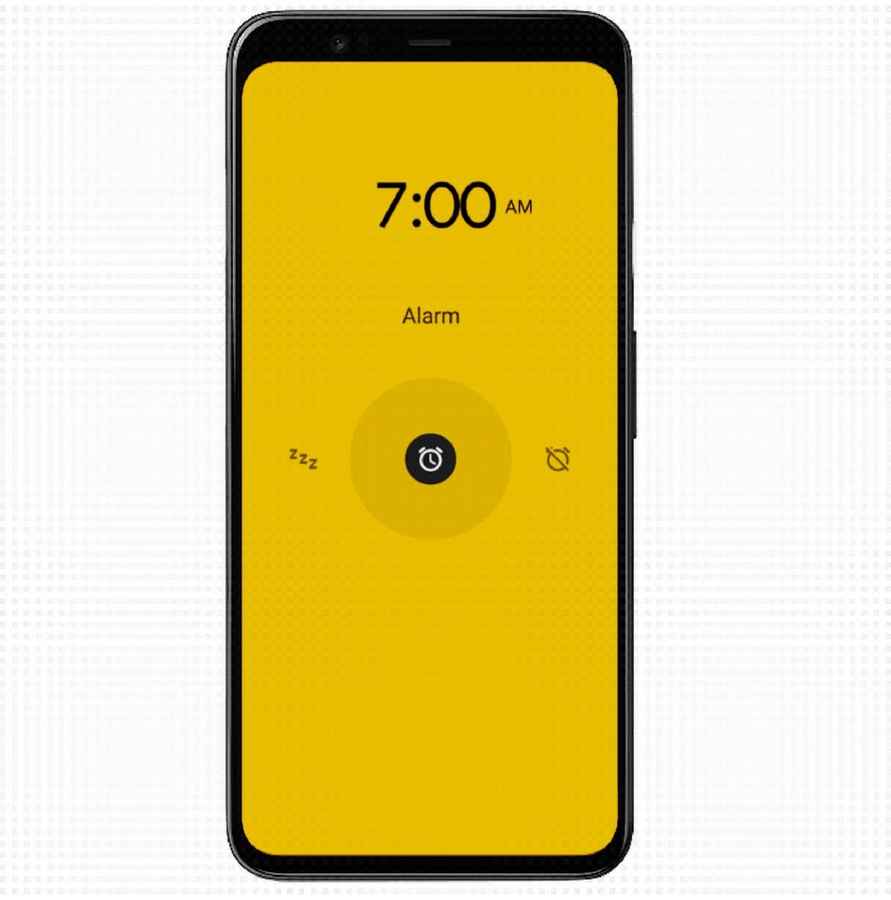 The new 'Bedtime tab' in Google's Clock app lets you set daily sleep and wake times to maintain a consistent sleep schedule. To help you get to bed and fall asleep, you'll receive a reminder before bedtime and an option to play calming sounds from Calm, Spotify, YouTube Music and more. And if you happen to stay on your phone later than planned, you can see how much time you're spending and which apps you've used after your set bedtime.
To avoid interrupting deep sleep and wake up more gently, the Sunrise Alarm gives a visual cue that your wake up time is approaching, 15 minutes prior to your audio alarm.
Sleep Tracking and Night Notes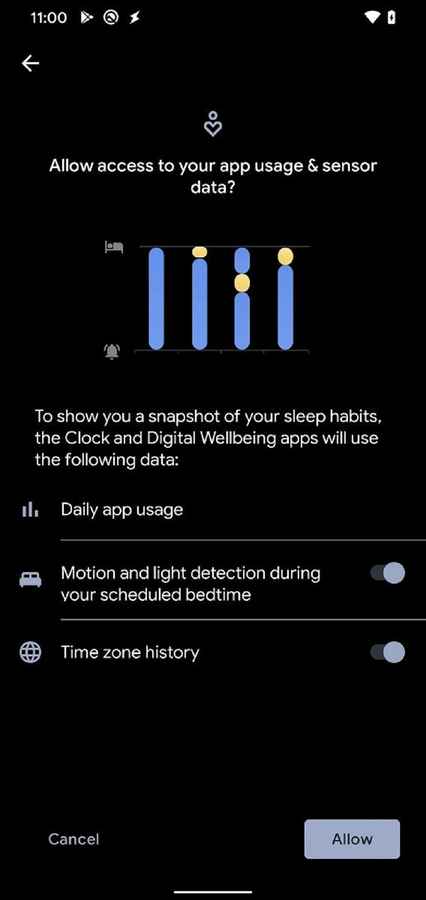 Google's Digital Wellbeing app gives you a complete picture of your digital habits whilst helping you access all the other digital wellbeing tools, but this app is only available on Pixel devices, a major letdown. Two new features coming to this app include Sleep Tracking and Night Notes. It is currently unclear whether these features will be added to other Android devices or not.
Sleep tracking seems pretty straightforward. This feature will rely on Google's inbuilt Clock app and the Pixel's motion sensors to determine how well you are sleeping. Furthermore, the app will track what apps you use while in bed. Night Notes, on the other hand, seem interesting. It's unclear as to what its goal is, but going by the name, it could be a way to jot down a thought you may get in the middle of the night.
Paper Phone
This is definitely Google's strangest Digital Wellbeing tool. This is an app which allows you to select things you think will be important to that specific day like contacts, map routes, tickets, notes etc and allows you to print it out on an A4 sheet, which replaces your phone. A sweet addition to the A4 sheet is a cut-out to carry your credit card. You can try this experiment out for yourself here.
Envelope
Envelope is also a very strange tool. This app transforms your smartphone into a simpler, calmer device. It allows you to print out two special paper envelopes to seal your smartphone. Once sealed in the 'dialer' envelope, you can only use your smartphone to receive and place calls using the dialer, essentially converting your smartphone into a Nokia 1100. Once sealed in the other, it allows you to use your camera to take photos and videos without looking at the screen making it a simple camera. You can try this experiment out for yourself here, but this app is only available on the mid-range Pixel 3A devices.