HIGHLIGHTS

Dwayne "The Rock" Johnson doesn't snooze alarms, and he doesn't want you to either.
If you have an iPhone, Apple Music allows you to put any song from your playlist, as an alarm tone. So, being a WWE fan, I naturally put The Rock's entrance theme as my alarm tone. Early morning, the phone rang, and like any other normal human being, I snoozed the alarm and went back to sleep. That pretty much sums up the difference between me and Dwayne "The Rock" Johnson. Sure, there are minor details, like the muscles, and the fact that he's a Hollywood star, but the basic difference lies in when and how we wake up.
The Rock doesn't snooze alarms, and that's exactly what he wants his fans to do. Enter the Rock Clock, an alarm clock app for iOS and Android. How is it different from others? It doesn't have a snooze button. You can't snooze an alarm here, because The Rock doesn't do it either. You can also choose to wake up at Rock Time, which in India, is 4.45 am, because that's when Dwayne "The Rock" Johnson wakes up for his daily, clangin and bangin (The Rock fans will get it).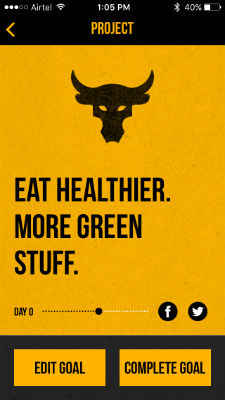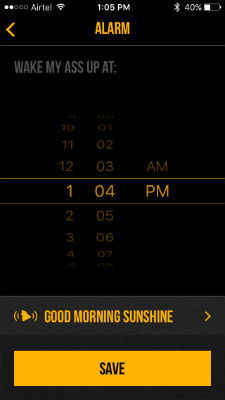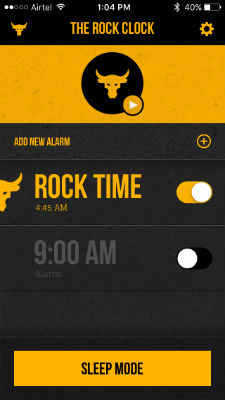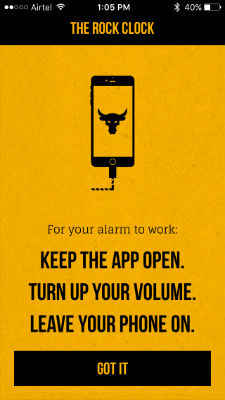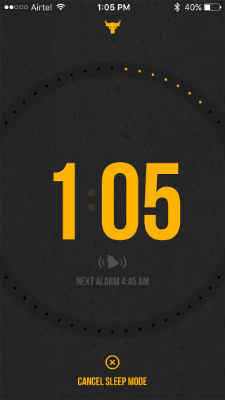 There's more. The Rock Clock has alarm tones that have apparently been created by The Rock himself. There's a Good Morning Sunshine ringtone, which has Johnson playing the guitar and singing along. There's the traditional beep alarm, but instead of a beep, you get The Rock saying "Beep, beep, beep, beep, I can do this all morning, beep, beep, beep…" There are 25 ringtones in all, including one with a mashup of The Rock's dog, Hobbs, barking.
Remember, you can't snooze any of these, so you must wake up. The app is riddled with motivational messages from The Rock, egging you on. You will have to keep the app open when you go to sleep though, at least on the iPhone.
The Rock Clock is part of Project Rock, a series of projects taken up by Johnson. The first of these was a gym bag, which has already been sold out.