Intel Remains Committed To Security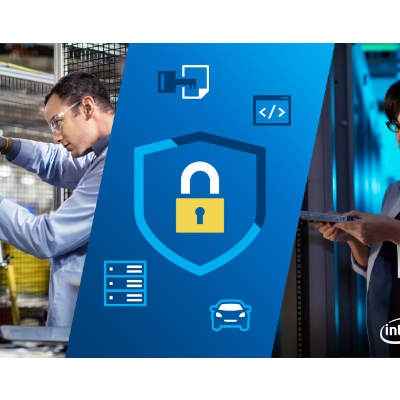 It is with great excitement that I join Doug Fisher in extending my congratulations to McAfee partners and wish them the very best as they become one of the largest independent cybersecurity companies in the industry. Our continued work with McAfee and other ecosystem partners, to optimize and enhance their products for Intel® Architecture, is just one of the ways we will deliver industry-leading security and privacy capabilities.
Important changes are afoot for Intel regarding cybersecurity. We continue to innovate at the silicon level to provide the industry with integrated security capabilities that will a) help businesses who deploy our technology lower their risk profile, b) improve security efficacy at a lower cost and c) minimize the trade-offs customers make between security and the performance of their compute experiences.
Growing Threats to Technology
We face an ever growing and evolving threat community looking to leverage technology to victimize others. Security is a segment that Intel has always been positioned to improve, given that our hardware architecture powers connected devices to workloads in the cloud. Intel has been focused on protecting key areas of every layer of the compute stack: hardware, firmware, operating systems, applications, and data.
As we've surveyed the threat landscape, we've recognized that attackers get around the legacy of "software protecting software" by moving attacks further down the compute stack. If security is placed at the application layer, attackers circumvent protection by attacking the layer beneath, the operating system. Security in the operating systems can be undermined by exploiting weaknesses in a virtualization manager or in the firmware. The maneuvering can continues until you get to the root of trust, the hardware.
Without hardware-based protections such as secure boot, trusted execution environments, and secure storage of cryptographic keys, security software cannot operate at its full potential. Recognizing this, Intel is growing its platform security and security software investments.
Moving forward, Intel will continue to design and enable hardware to work with software for improved end-to-end security postures, from smart devices to the servers powering the cloud. Our platform security focus will continue to leverage Intel architecture to protect the silicon foundation from attacks and empower other layers to benefit from new security capabilities.
Protecting New Technology Markets
Establishing an infrastructure of trust is fundamental to our roadmap; our planned security innovations work in lock-step with new and existing workloads. New workloads include autonomous driving, artificial intelligence (AI), virtual and merged reality (VR/MR), and 5G wireless technology. I will address our approach to security for these workloads in future blogs.
Making it Easy for Developers to Incorporate Intel Features for Security
Millions of developers use Intel hardware, tools, libraries, and other resources to create smart devices, services, and solutions. Intel will continue helping developers build security into their hardware and software solutions by providing simpler and consistent programming interfaces, contributing to open-source projects, and driving open standards such as the Unified Extensible Firmware Interface (UEFI). Their success in delivering products and experiences that are more secure, private, and safe benefits everyone.
Intel Committed to Security
We will not waver from our goal to innovate and deliver integrated, hardware-enabled features that support the confidentiality, integrity, and availability of modern computing. Intel silicon is at the foundation of computing devices. Our customers, partners, ecosystem developers, and markets are seeking better security, personal privacy, and physical safety for technology. Intel, as a committed partner to security, will continue to seamlessly integrate hardware and software to confront the changing cyber threat landscape.
Be sure to follow me on LinkedIn and Twitter (@RJEche) for security insights, best practices, and discussions.
For more such intel Modern Code and tools from Intel, please visit the Intel® Modern Code
Source:https://software.intel.com/en-us/blogs/2017/04/05/intel-remains-committed-to-security