Every time a new festival rolls around, you can either ignore the outside world and lock yourself in your room, or bravely decide to make social contact with your friends and family. If you pick the latter, it means that you'll also want to send out greetings by the dozens and nowadays the choice picked by many to do that is WhatsApp. However, WhatsApp does have its drawbacks and if you want to create a decent looking greeting similar to what you get in card stores, then it falls short.
FestivalCards, an iOS app from Antarjaal, a Bangalore based developer, tries to offer you a solution by providing a library of templates of greeting cards readymade for seven popular Indian festivals and events including the New Year, Eid, Pongal and Diwali, among others. Once you're in the app, you can choose which festival you'd like to make a card for. Then, you can choose from about twenty elements (balloons, mascots, confetti etc.) that you want to add to the card, about seven templates to put them in and three different background colours that you can opt for. Alternately, you can also shoot a photo and use that as the primary template. You can also add a few words of your own up to a maximum of 30 characters which are placed at the bottom right of the card.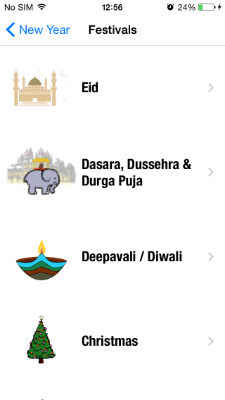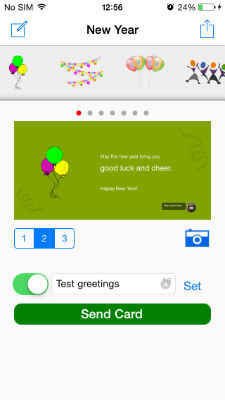 Once you're done creating the card, you can send it to your contacts through email or message and that's it!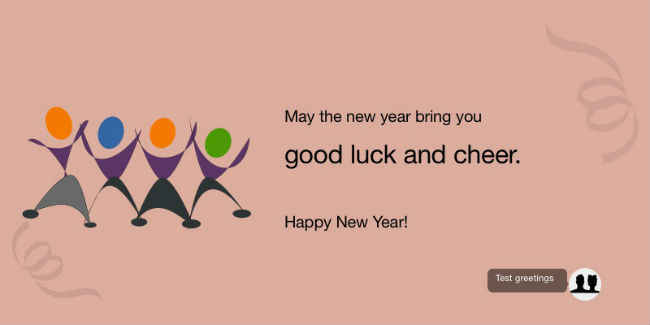 Even though the FestivalCards app clearly has limited functionality, it's also a handy app to have installed on your iPhone or iPad especially if you want to put in a little effort in the greetings you send out during festivals. The app is light, has a smooth, minimalistic interface and is exceedingly simple to use. Hopefully the developers will add more templates and customization options in the future.
FestivalCards is available on the iTunes App Store for iPhones and iPad. It costs Rs. 60.