With every iOS update, Apple has made it a habit of only tweaking the very essential. While that is usually good, since the familiarity bit remains intact, user fatigue and boredom with the same boring app interface does get creep in. Over the last couple of updates, apps like Safari, Contacts, Mail, Camera etc. have remained the same, and are thus getting a little long in the tooth.
Not only the interface, but sometimes very limited feature set and ability to tweak becomes a tad annoying. Apple, for all its UI prowess, does like to keep what is in inside, and what is out outside.
What we have here is a set of alternative apps, that do the same tasks that the native apps do, and then a bit more. And we are focussing on the key five apps that you will usually use the most on your phone. We have preferred free alternatives for the most part, so as to allow you the freedom to immediately download these and take them on a test run. And before we get some brickbats for it, we will mention it straight off – No, we are not adding Apple Maps to this list. You very well know you need to download Google Maps on the device and never use Apple Maps. Unless you have been living under a rock for the last 5 years.
Application: Safari
If you use the iPhone for a lot of web browsing, Safari does feel a tad restrictive. There are hardly any settings that you can tweak. You cannot immediately switch to Private Browsing. But, if iCloud and syncing browser data between the phone and your other Apple devices is important, then stick with Safari.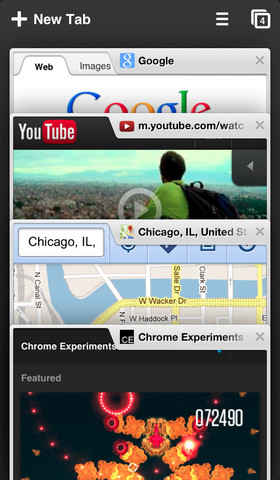 Alternative: Chrome
Most of us are Chrome users on the desktop, and it is fairly safe to assume that. If you aren't the special one that still prefers the likes of Internet Explorer, then Chrome on the phone makes a lot of sense. You will get all the syncing features between the phone and the desktop. And a lot wider feature set and ability to tweak.
---
Application: Camera
While simplicity usually wins a lot of praises, the lack of tweakability is basically an example of one step forward and two steps back. The only real setting is where you can turn on or turn off the HDR mode! For first time users, this works. For the rest of us, complete lack of options – picture mode, image stabilization, video resolution, burst mode etc. can be annoying.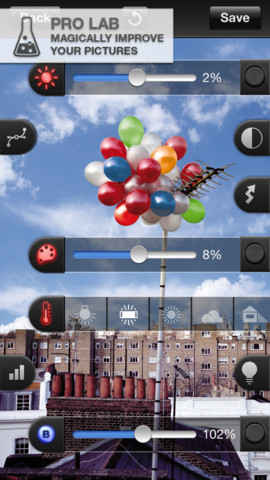 Alternative: Pro Camera
This is an app that pretty much comes in the money well spent list. A lot of image tweak options like timer mode, burst mode, ISO settings, stabilization and anti-shake etc. make this a must have alternative. Once you are done with clicking the pic, the ProLab offers a fairly detailed editing suite. It is a paid app, but totally worth it.
---
Application: Contacts
The Apple Contacts application is the most basic contacts list ever since the traditional pen and paper version went out of fashion. The contact list does not even show contact photos, and the details basically include Facebook updates if you happen to link them. Hardly any tweaks as to how the contacts list looks, and if you have managed to sync Facebook contacts to your phone, there might be some contacts with no phone number clogging up the list.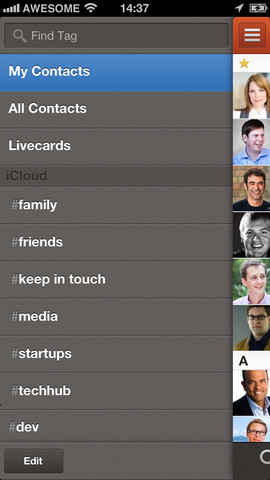 Alternative: Cobook
This is an app that does it in style, and you feel closer to home if you have just switched over from an Android device. The contacts list has the typical image and name display method. You can set up contact links with popular social networks like Facebook, Twitter, LinkedIn, Google , Foursquare and IM's like Google Talk, Skype and AIM. The integrated dialer pad pretty much takes away the need of the "Phone" app on the iPhone, for dialing numbers.
---
Application: iBooks
For users in India, iBooks does not make sense, considering the Book Store is still not launched here. You will be reduced to transferring PDFs via iTunes, and that is more a pain than anything else.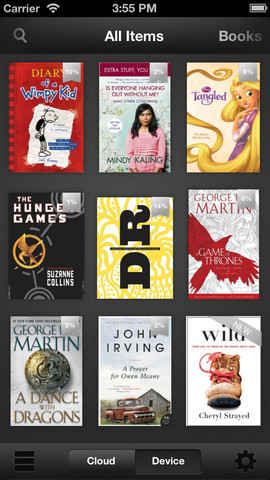 Alternative: Kindle Reader
Kindle, as an app, is pretty much like iBooks from the outset. But, additional features like the ability to sync books to the device irrespective of the device you purchased it from and fact that you can mail PDFs and books to your device directly via the unique email ID is just very convenient. The India version of the Kindle Store will surely keep the book lovers very happy indeed.
---
Application: Weather
While there is nothing really wrong with it, the native Weather app on the iPhone just offers the very basic amount of information. There is no in-depth weather conditions details, and fairly limited upcoming weather details.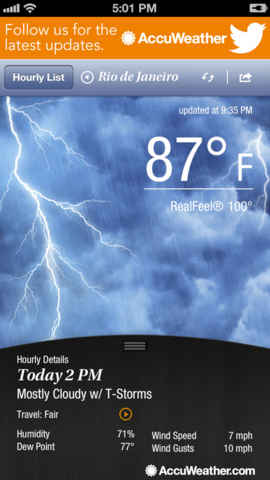 Alternative: AccuWeather
This is a fairly feature rich application, that gives you details like wind speeds, humidity, cloud cover visibility and very detailed forecasts going deep with an hourly breakup. And the upcoming weather is fairly detailed as well. Must have app, if you happen to travel a lot.