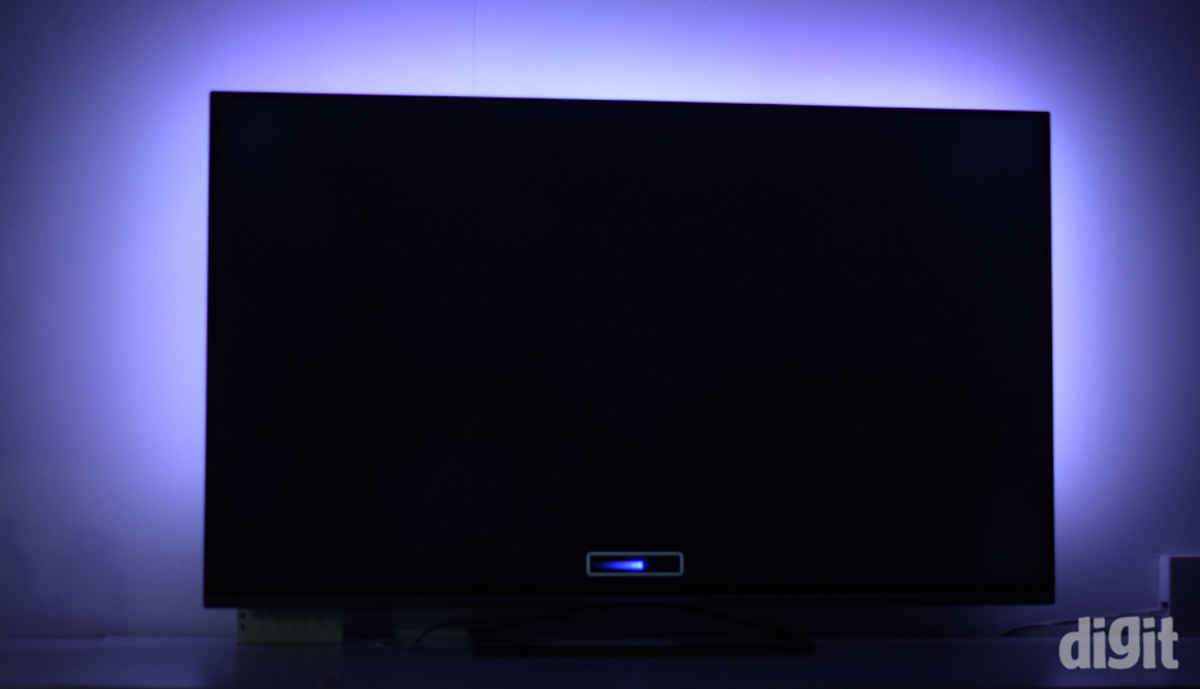 We get our hands on the Philips 4K UHD TV with Ambilight. The TV doesn't just have a 3840x2160 pixel resolution screen or smart features (including stereoscopic 3D, apps ecosystem, Miracast, Skype calling, etc) but also an ambient light feature that projects on-screen colors with full flourish on its back wall. See all that glow? That's Philips Ambilight.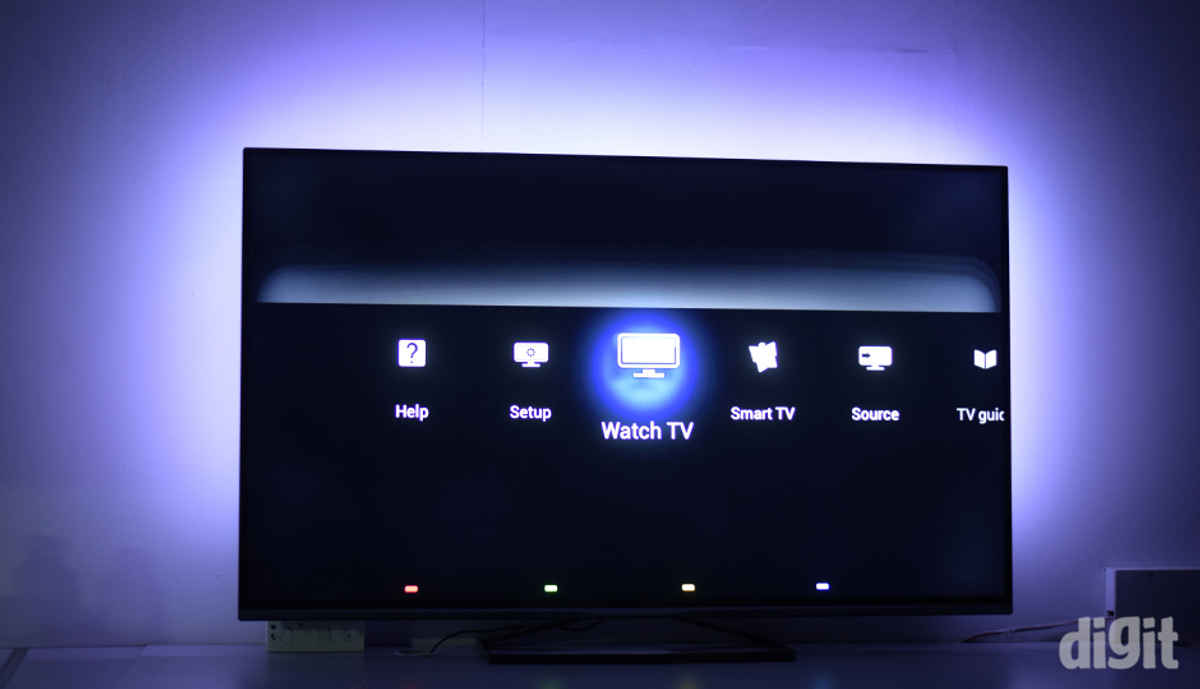 After switching the Philips Ambilight 4K UHD LED TV on for the first time, you can choose through the coverflow-ish menu design about what you want to do. Watch TV, access apps, play content off an USB drive, etc.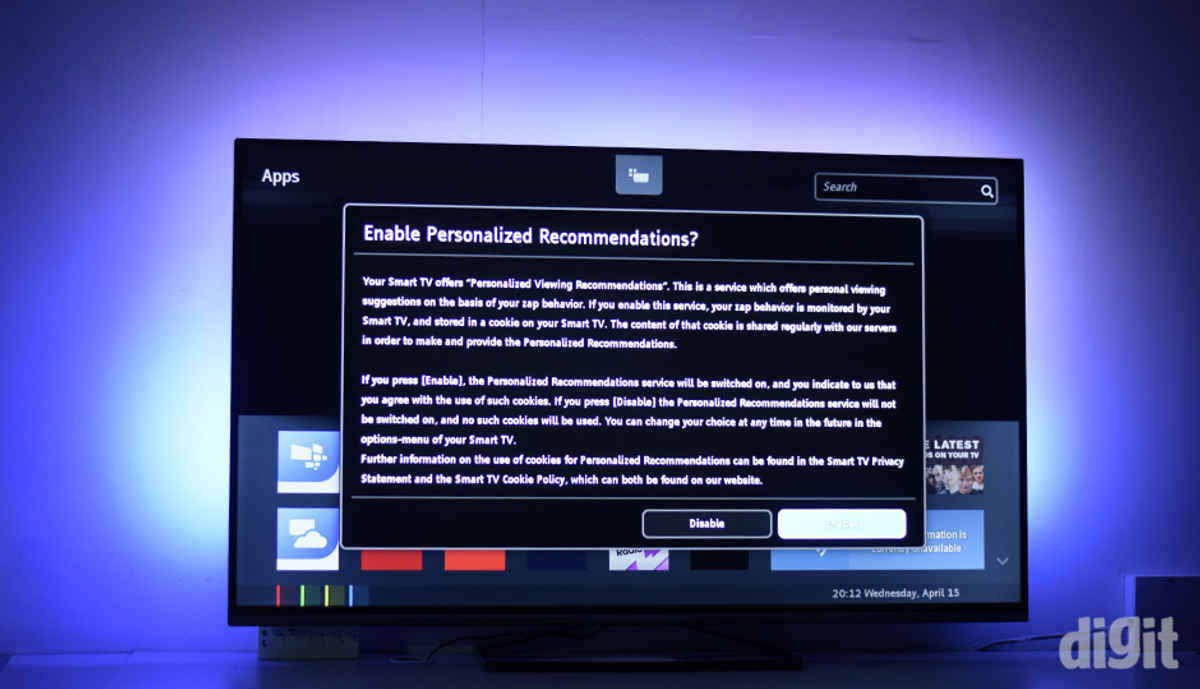 In the smart TV feature of the Philips Ambilight 4K UHD TV set, you can either choose to enable or disable personalized recommendations (of apps, content, etc) based on your browsing history.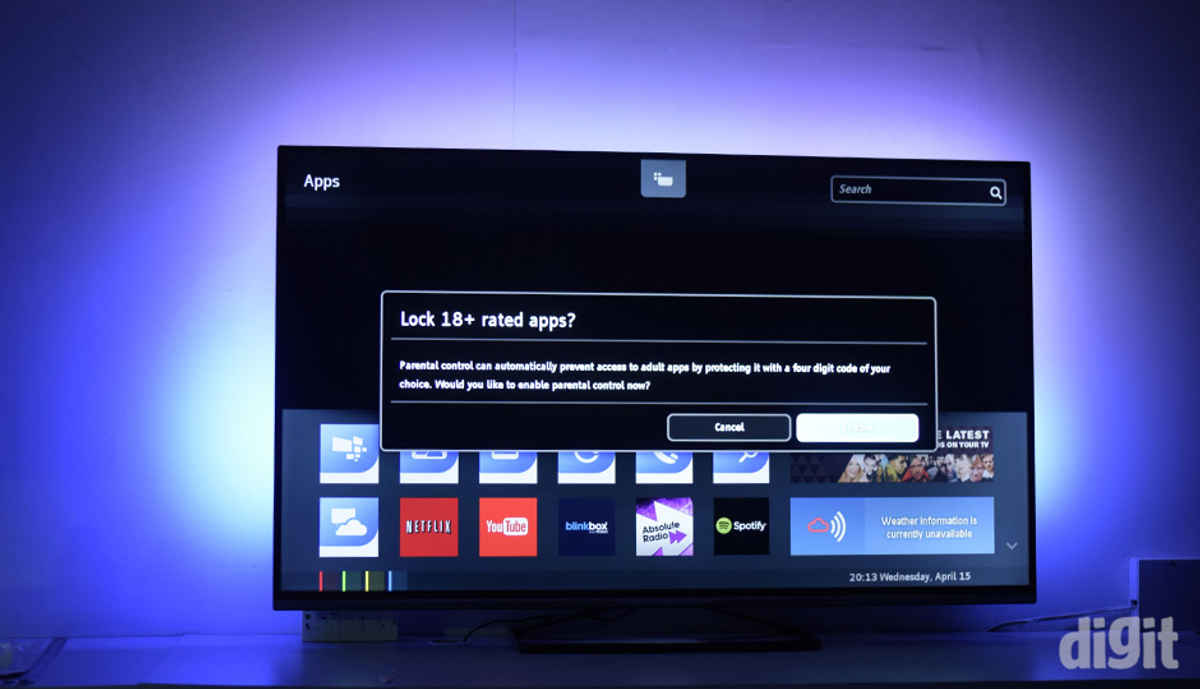 This Philips UHD TV also comes with pre-loaded adult-rated apps, which can either be uninstalled, disabled or locked through a unique PIN. The PIN does a great job of keeping this content off-limits from kids in the house, so no need to worry.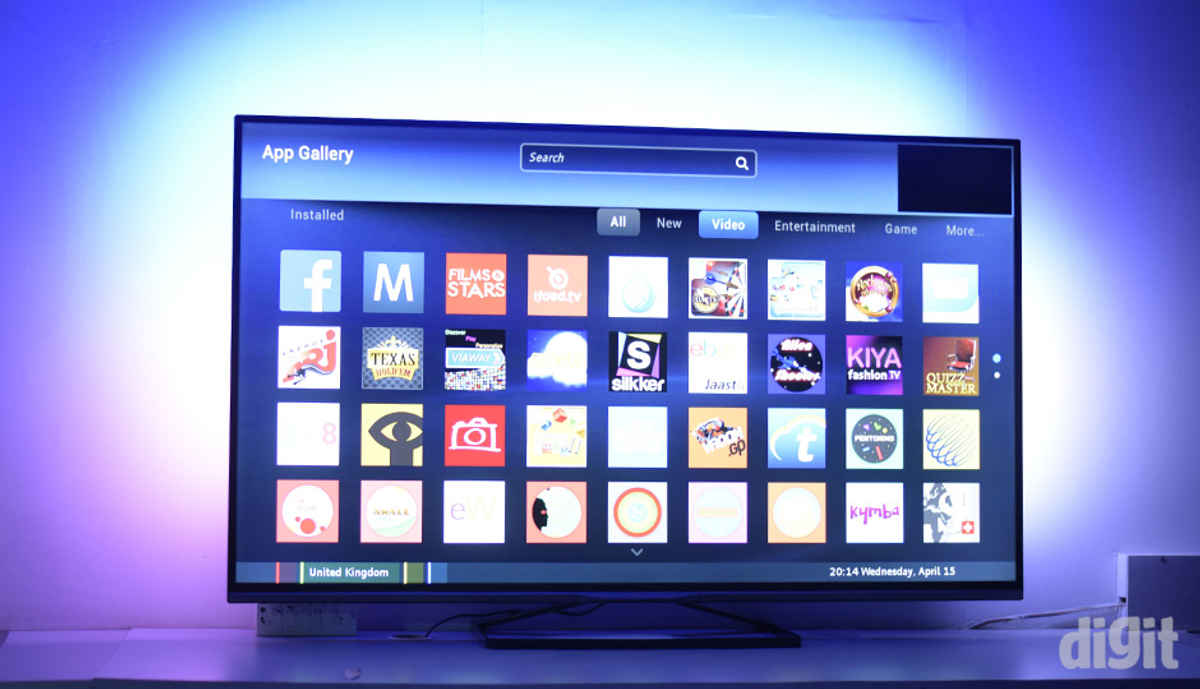 Launching the Smart TV zone of the Philips Ambilight 4K UHD TV gives you access to this tile-based app launcher screen, where apps can be viewed as per their category (video, entertainment, etc) and easily launched.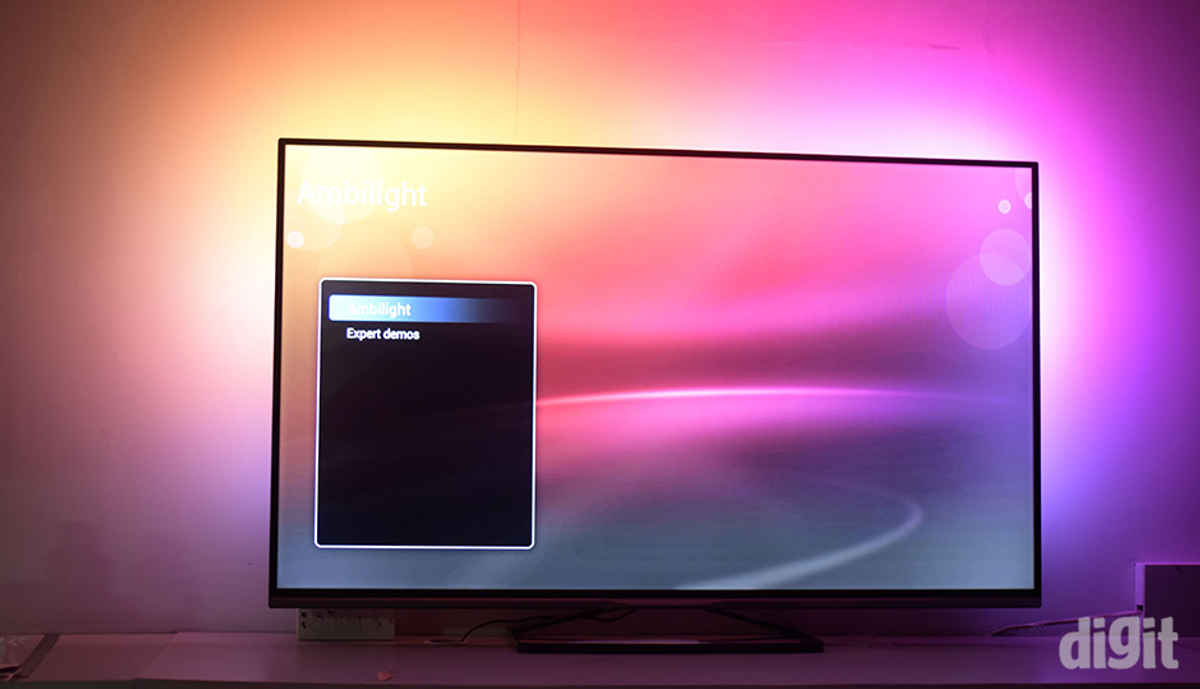 If you ignored the Ambililght aura surrounding the Philips 4K UHD TV in the previous slides, behold it here in all its glory! The unique trait of Ambilight is that it allows the screen's colors to splash over on to the ceiling behind it. And all in proportion -- oranges in the orange corner, pink in the pink corner, etc. It's not just fanciful gloss, that's for sure, as it adds a nice new dimension to television viewing.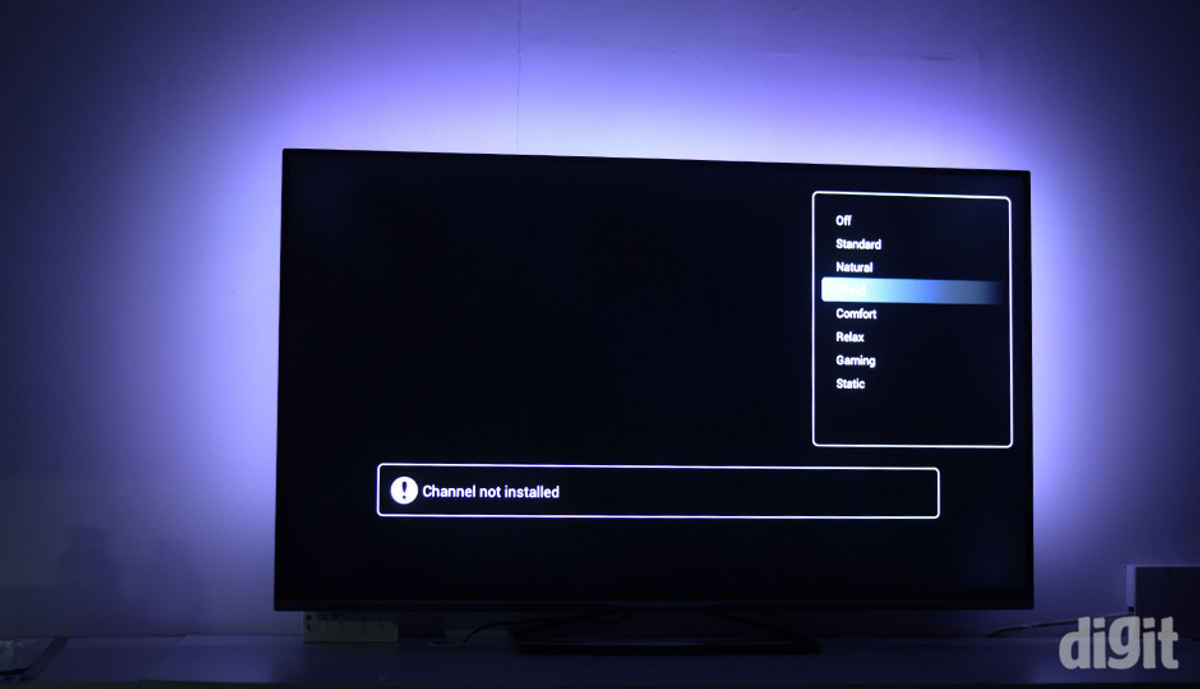 The Ambilight mode on the Philips 4K UHD LED TV comes in various flavors, easily accessible through a simple press of the remote's button -- you can turn off the ambilight feature, have different pulsating options for the ambilight. The differences are subtle, but the effect is quite good overall, as far as Ambilight goes.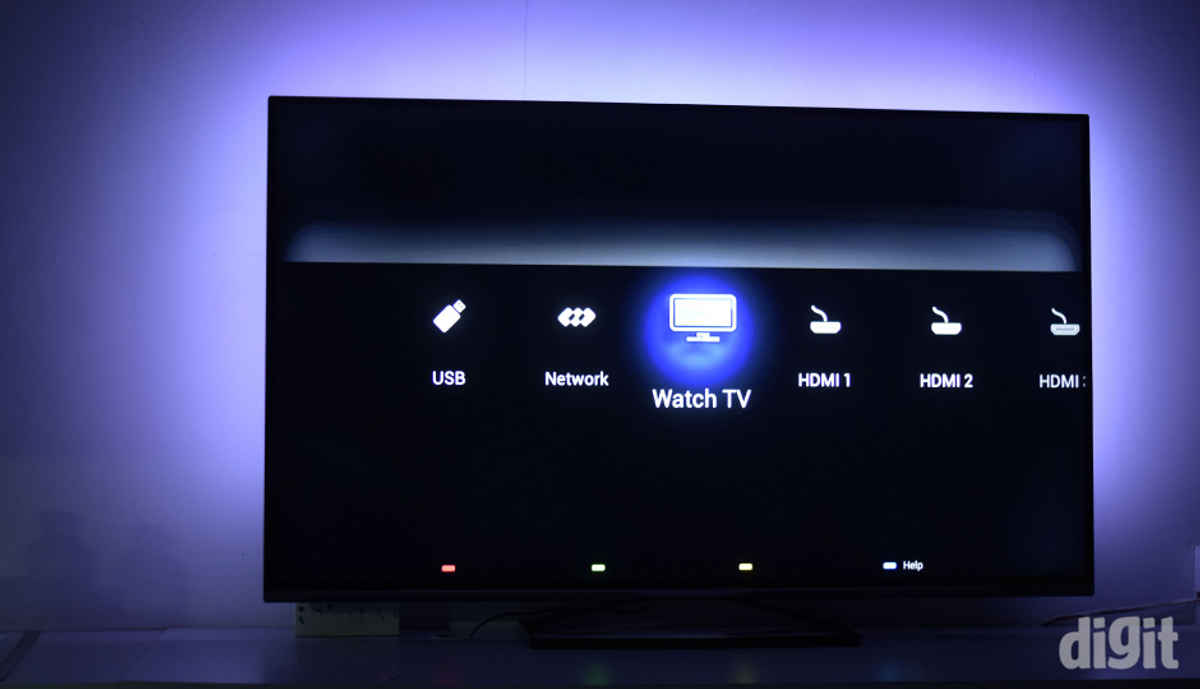 Selecting source on the TV opens a whole host of options: You can choose to watch TV, USB device, off the network, different HDMI ports, etc. The cataloguing aspect of all the important menu functions are intuitive to access.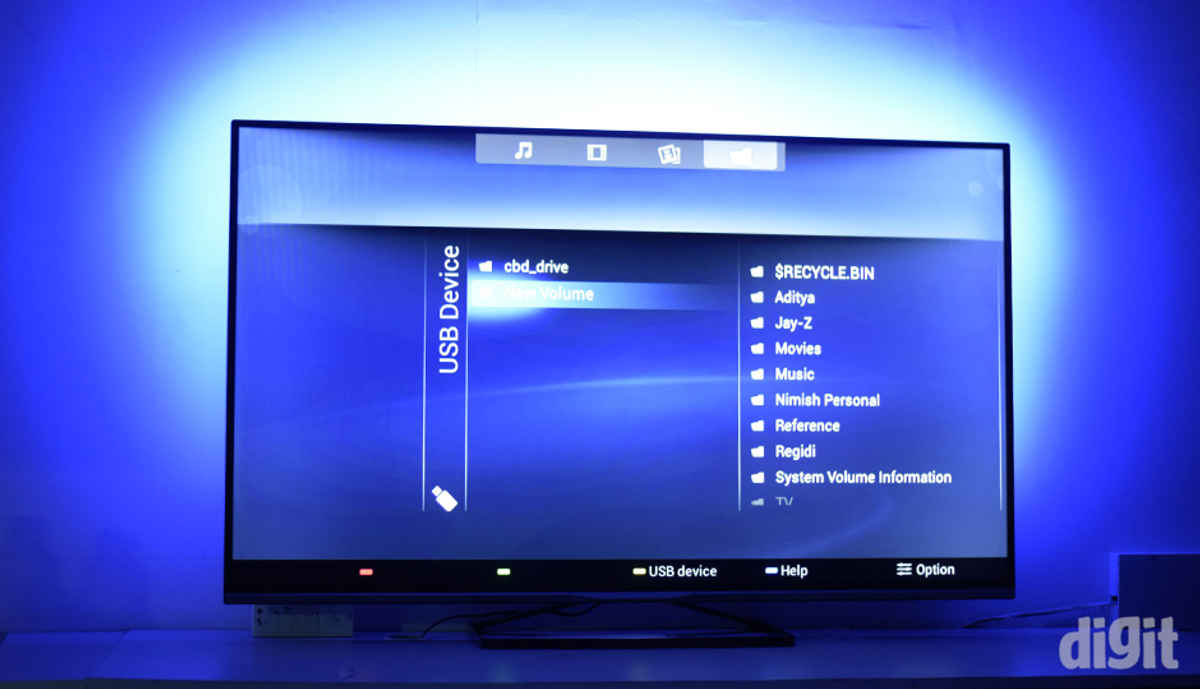 Plugging in a USB drive (with no live source selected) prompts the Philips 4K UHD LED TV to launch the file explorer UI and accessing any video or photo is just a piece of cake through the bundled remote.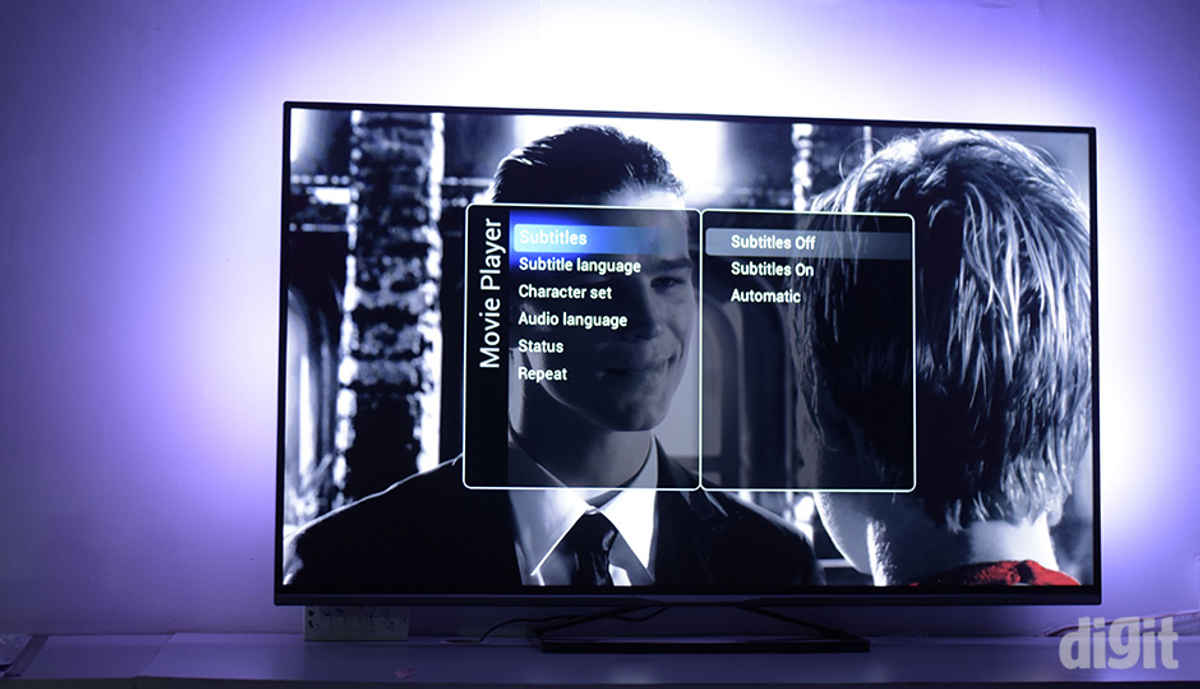 We played 1080p MKV and MP4 files without any issue, and the Philips Ambilight 4K UHD LED TV did a decent job of upscaling the content and playing it smoothly, without any stutters.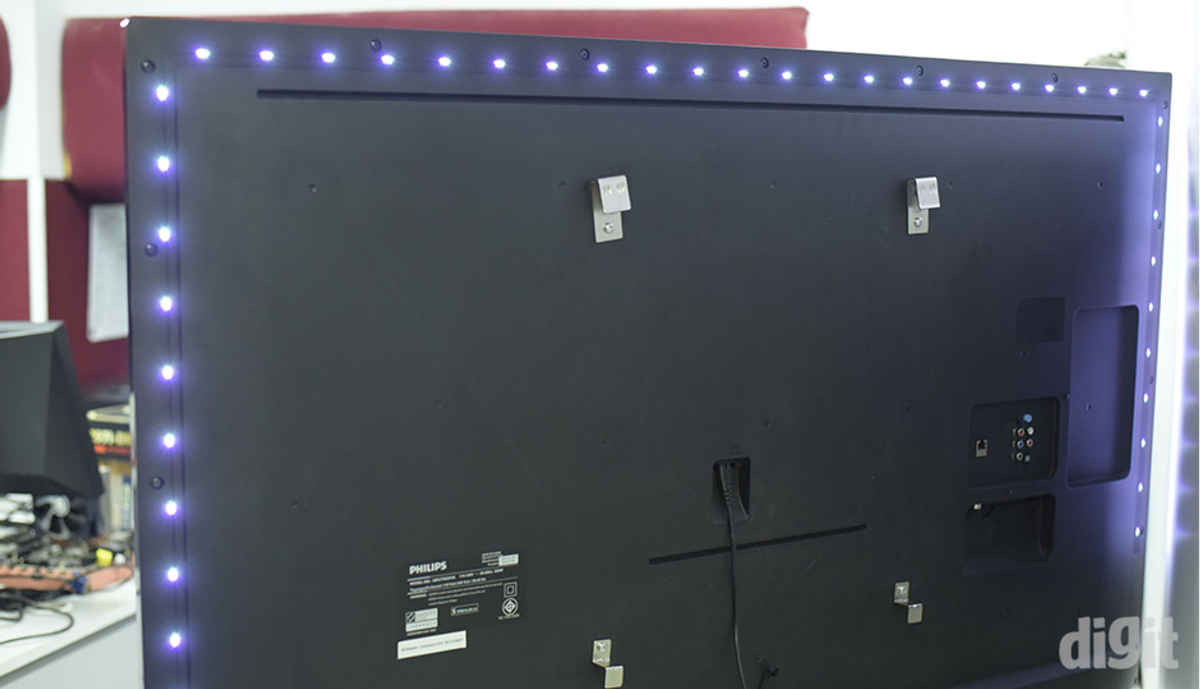 How is the Ambilight effect achieved? This happens due to a row of LED lights placed along three edges of the Philips 4K UHD LED TV's back panel. Here you can also see the wall-mounted knotches, in case you don't want to keep the TV on its solid metal stand.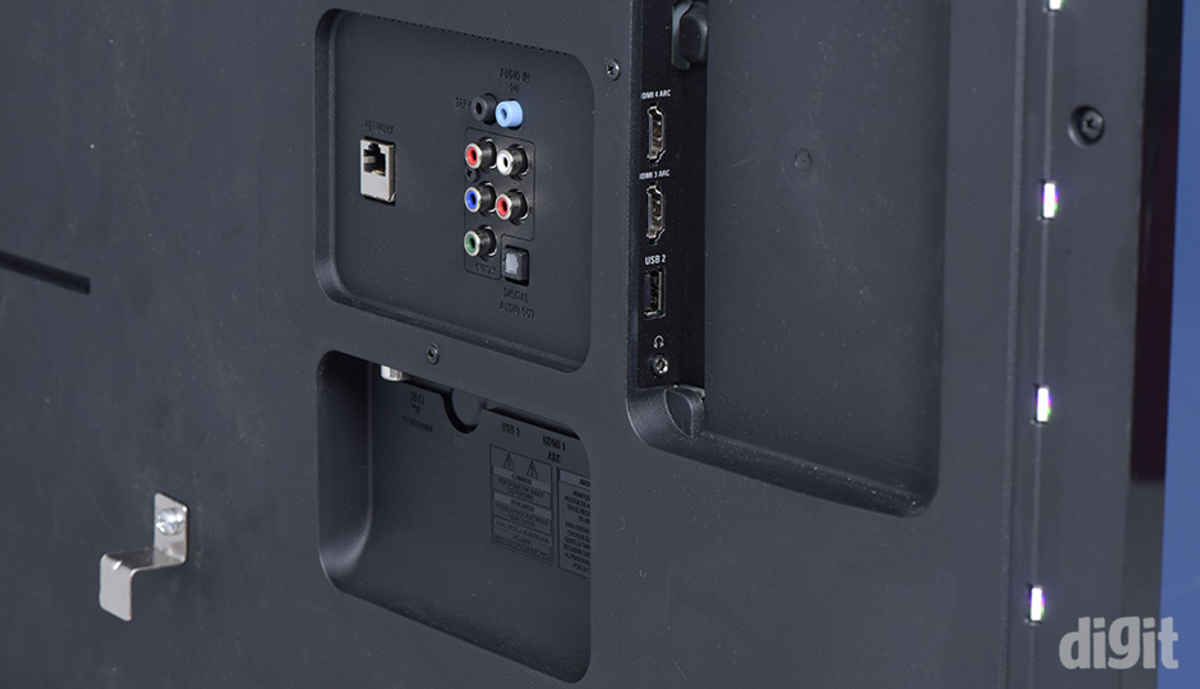 All the connectivity ports on the Philips Ambilight 4K UHD LED TV are segregated cleverly towards one corner of the television. Here you can find a whole host of audio and video connectivity ports, including and not limited to HDMI, Ethernet, USB, and more.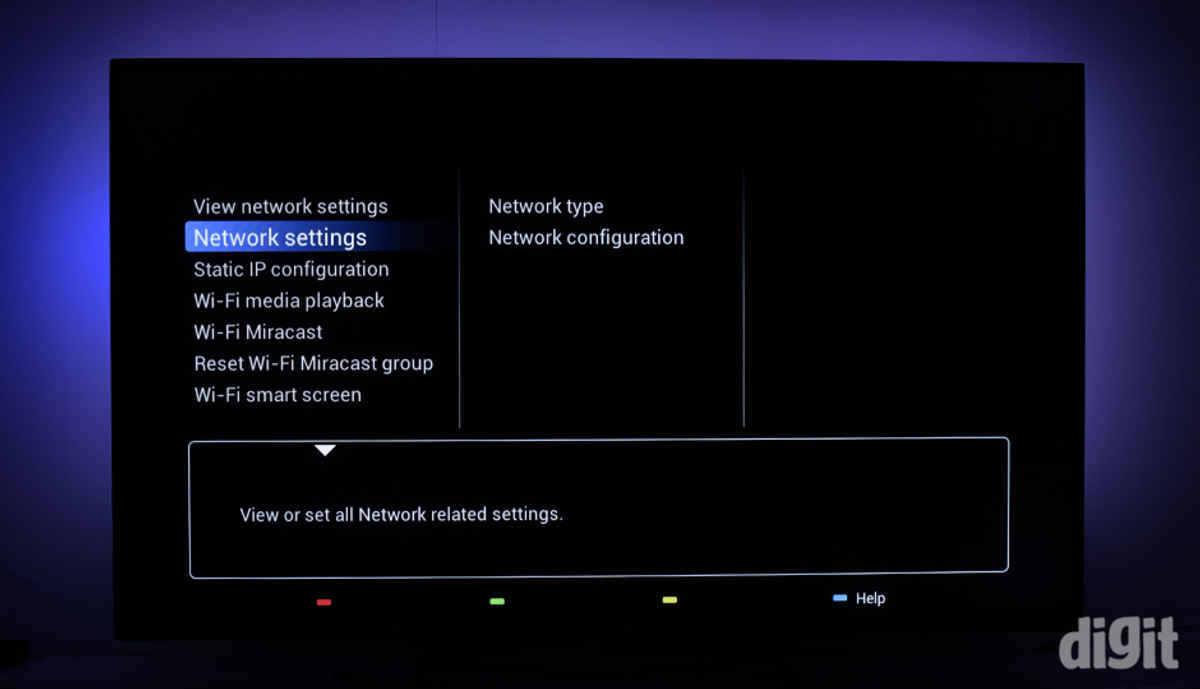 The network settings of the Philips Ambilight 4K UHD LED TV are as exhaustive as we have seen on any smart TV, if not more. The TV has a lot of sharing, casting features -- as long as you have a strong wireless connection within your home.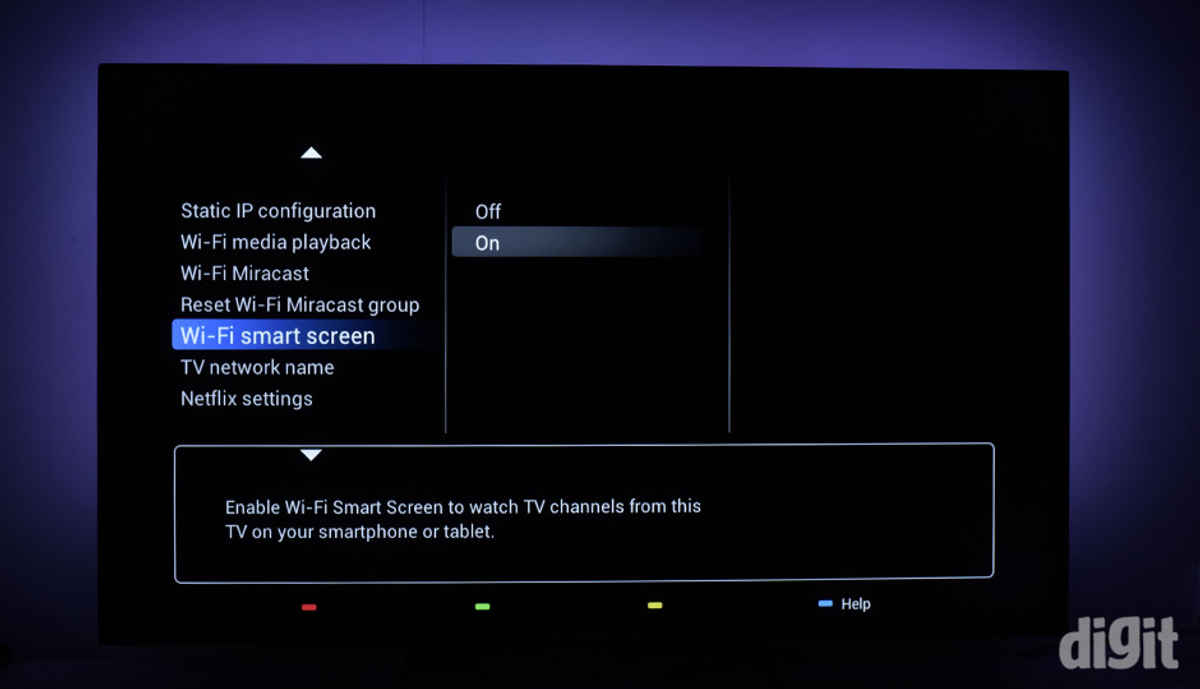 The Philip Ambilight 4K UHD LED TV's Wi-Fi smart screen feature lets you watch live TV channels from the TV on your smartphone or tablet screen.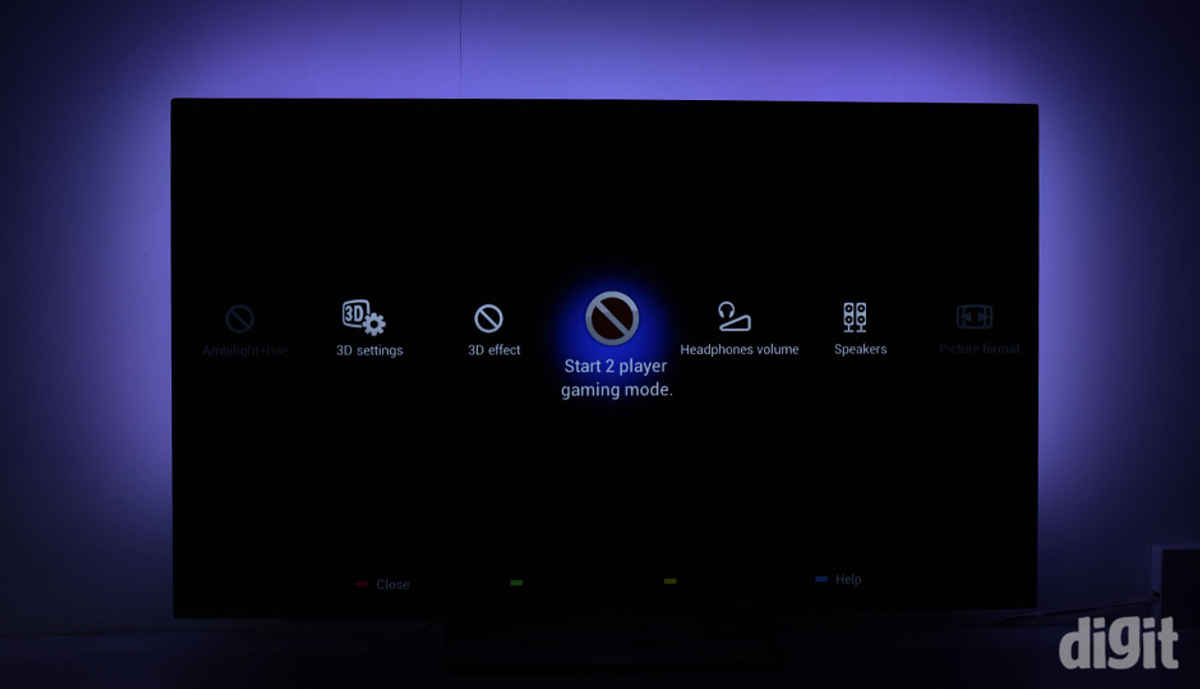 The Philips 4K UHD LED TV also comes with a two player gaming mode. We had trouble getting this feature to start, and we've reached out to Philips to understand how to make it work. Stay tuned for updates to this slide.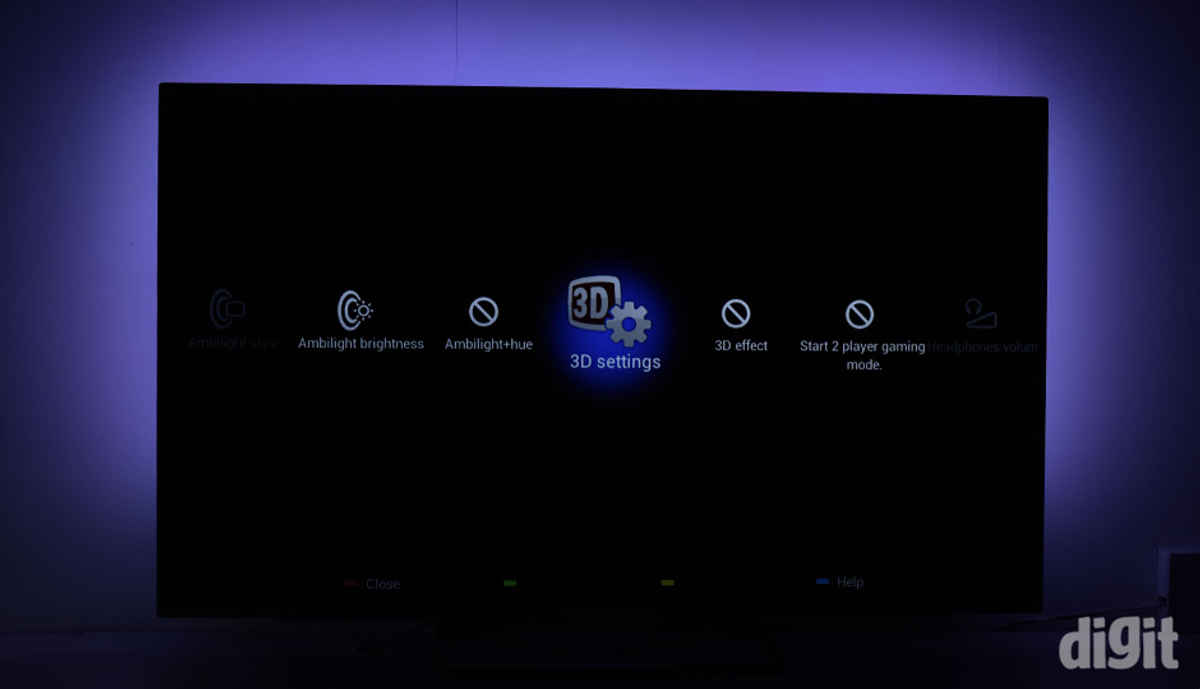 The Philips UHD TV supports stereoscopic 3D through goggles (which are sold with the unit). The 3D experience is as good as any we've seen, and the TV lets you adjust the depth of 3D experienced by the viewer, which is pretty cool.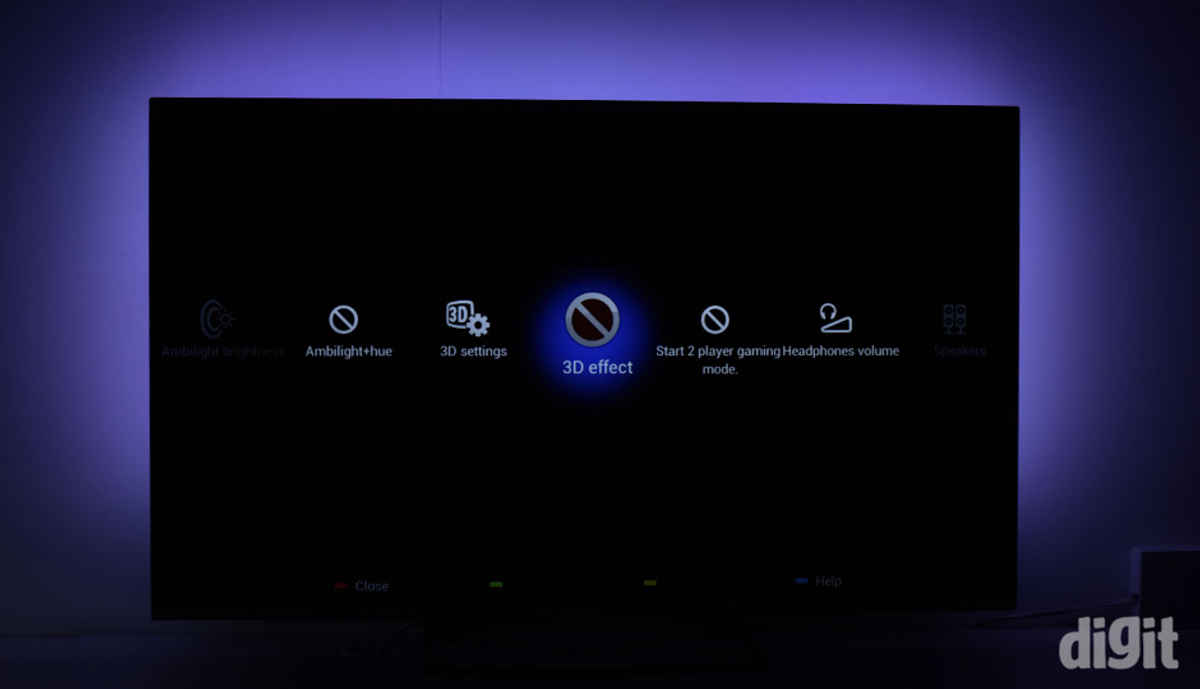 This particular TV is a 58-inch Philips Ambilight 4K UHD LED TV, which is priced at Rs. 2,35,000, but the cheapest 4K UHD LED TV in this range is available at Rs. 1,55,000.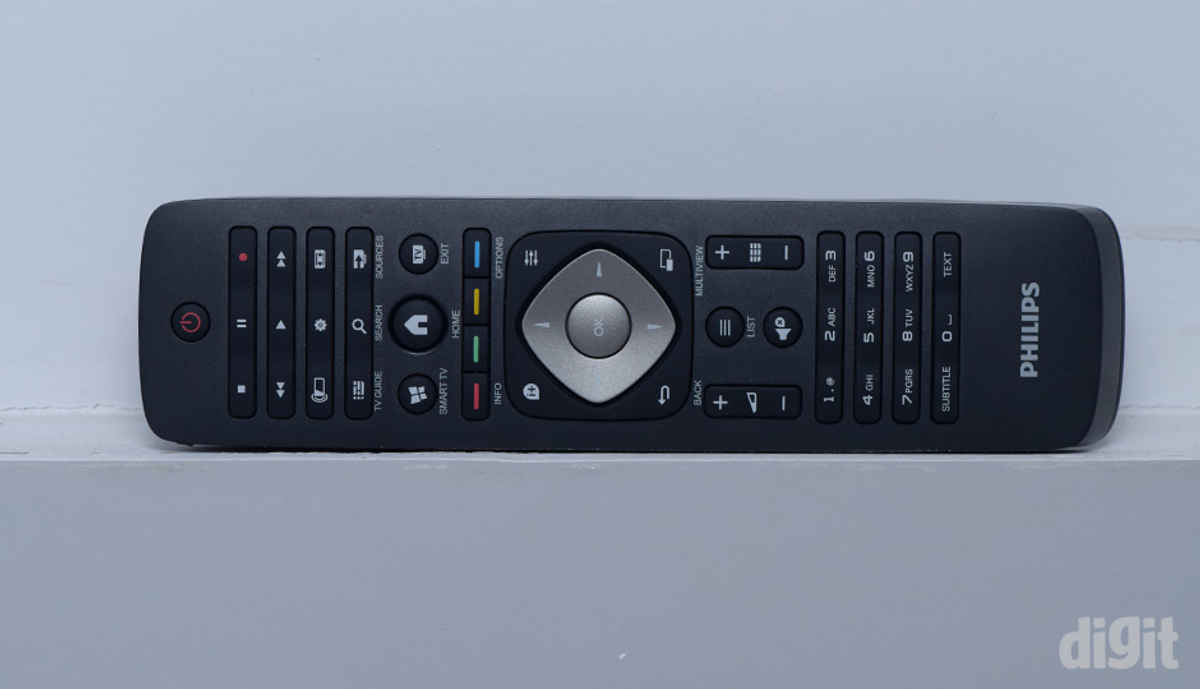 The remote controller bundled with these Philips 4K UHD LED TV is quite functional, and all the important buttons are clearly labelled. It has a dedicated button to control Ambilight settings, which is understandable. But the real delight of the remote is when you flip it over.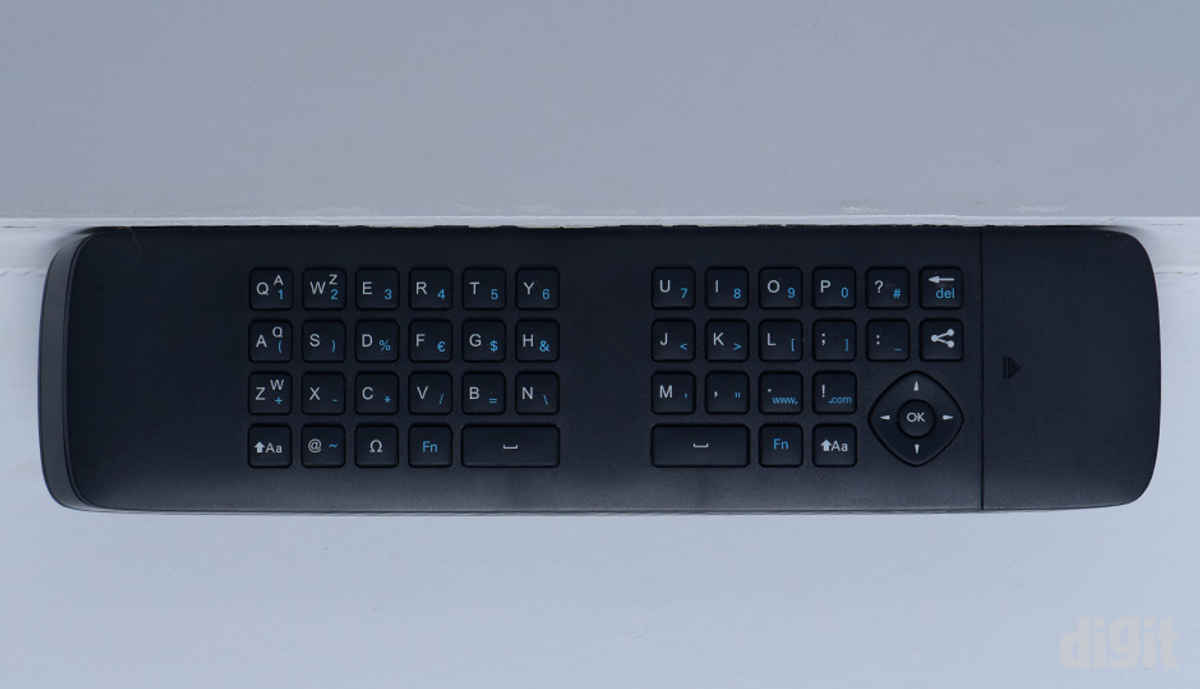 Tada! The Philips 4K UHD LED TV's remote has a dedicated QWERTY keypad, which is a lifesaver while accessing websites through the TV's smart browser, or any other typing function you want to do. There's a tiny D-pad there as well. Props to Philips for putting thought where it matters!