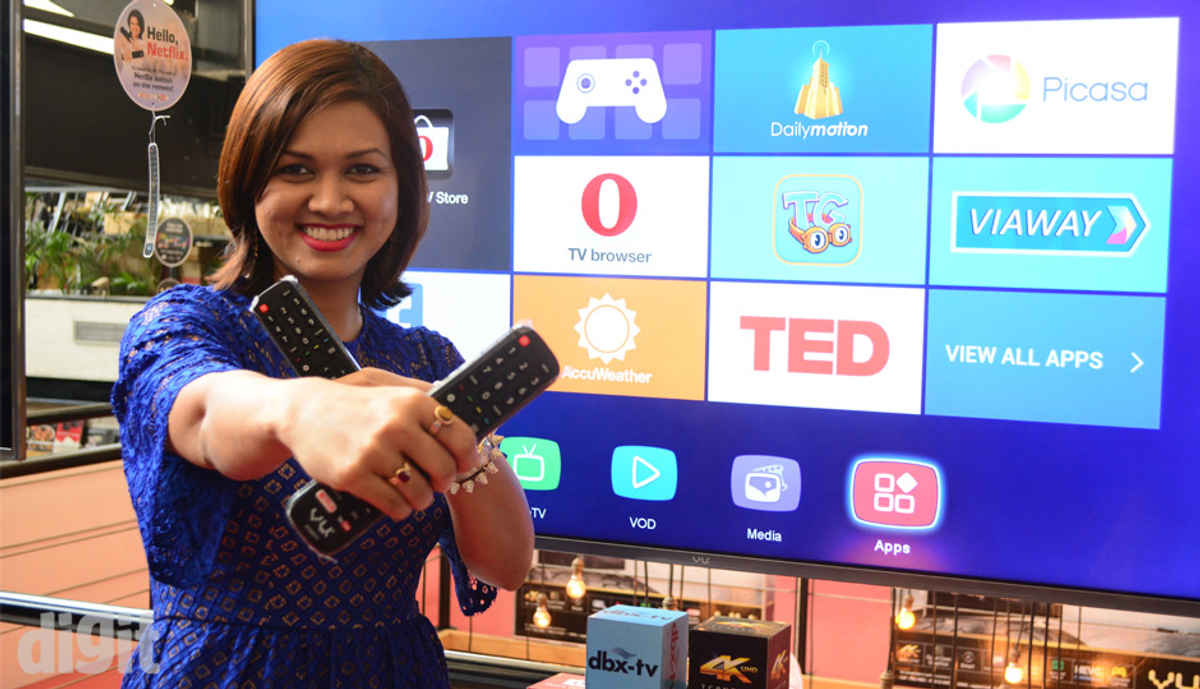 At CES 2016, VU unveiled its lineup of Ultra HD 4K smart televisions ranging from 40-inch to 65-inch packed with several features. These smart televisions are added to the existing Play and the Iconium series and now brought to India, available via Flipkart exclusively.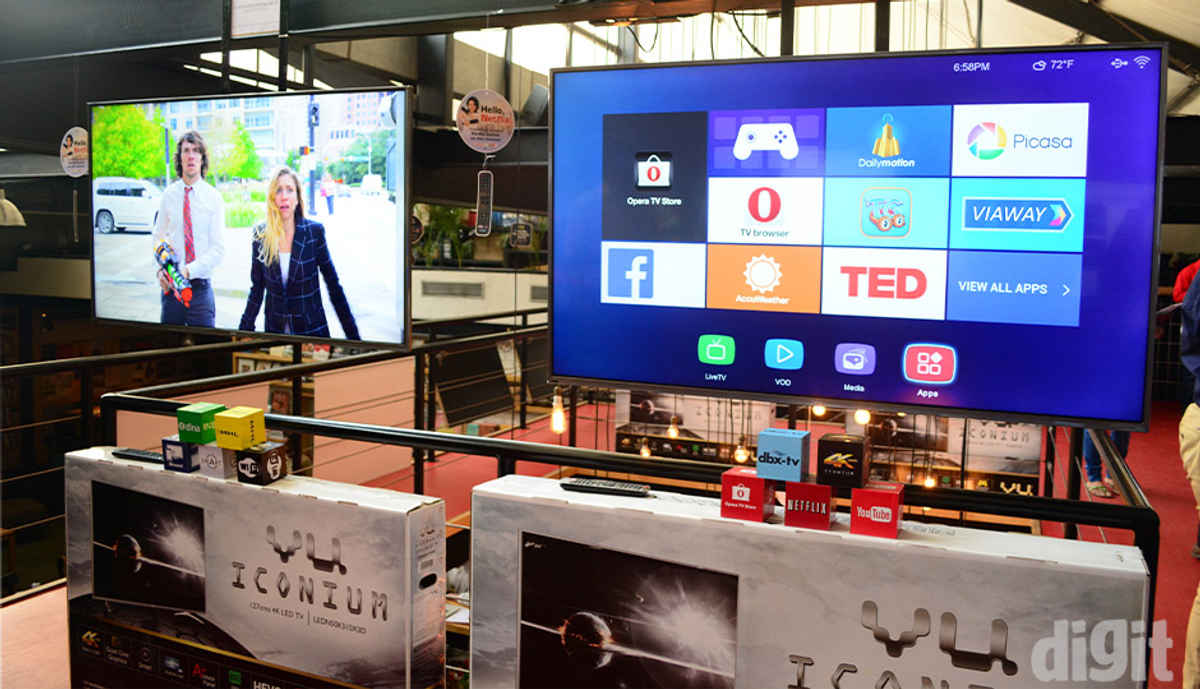 These smart TVs with HD or 4K resolution, packs features like a dedicated YouTube and Netflix button, gesture gaming via the supported iSmartTV phone app, Android OS support, dBx sound and a dedicated TV app store powered by Opera.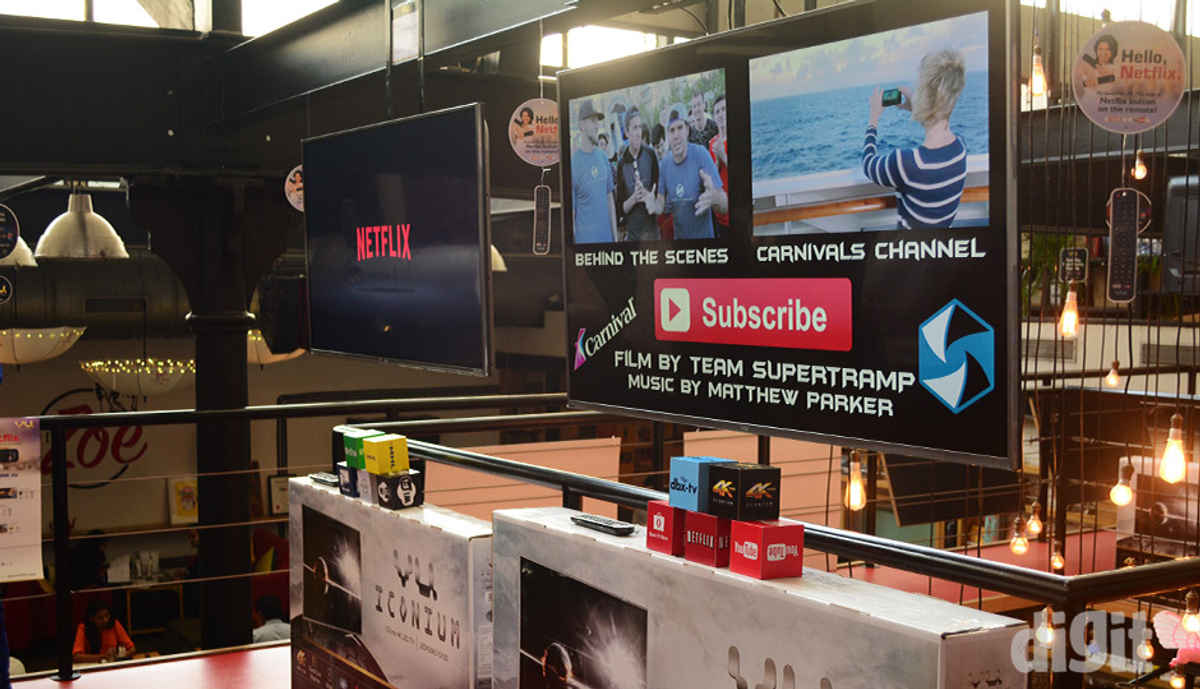 The Iconium series TVs come with a resolution of 3840x2160 pixels with a quad-core graphics engine for quick rendering and comes with high efficiency video encoding. It supports apps from the Opera store and have a dedicated button for Netflix and YouTube. The prices of Iconium TV series start from Rs.40,000 up to Rs.1,20,000.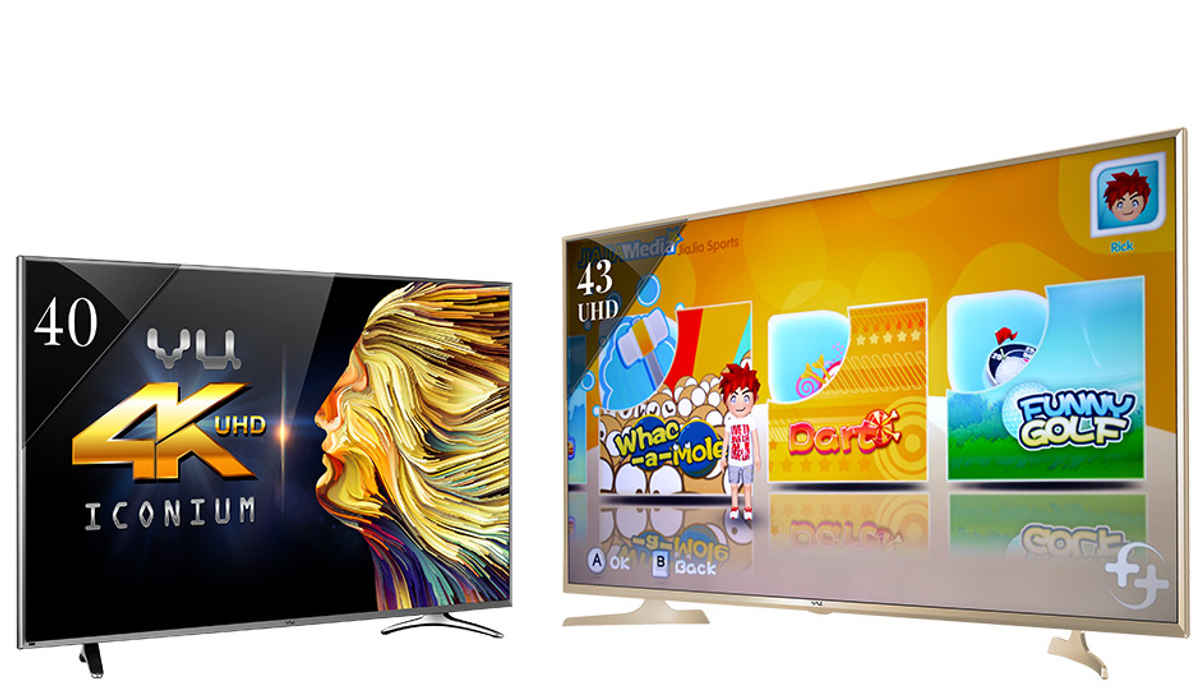 The 40-inch variant under the Iconium series is the cheapest in this series, packing a 4K screen and comes with 4 x HDMI and 3 x USB ports. It also supports Any View Streaming via Miracast and is priced at Rs.40,000. On the other hand, the 43-inch variant adds in the support for gesture gaming via JiaJia Sports Game app and runs on Android OS with support for an Air mouse. It also gives you an option to stream the content on your TV to your smartphone. Even though it is priced at Rs.46,000 it lacks a dedicated button for YouTube as well as Netflix.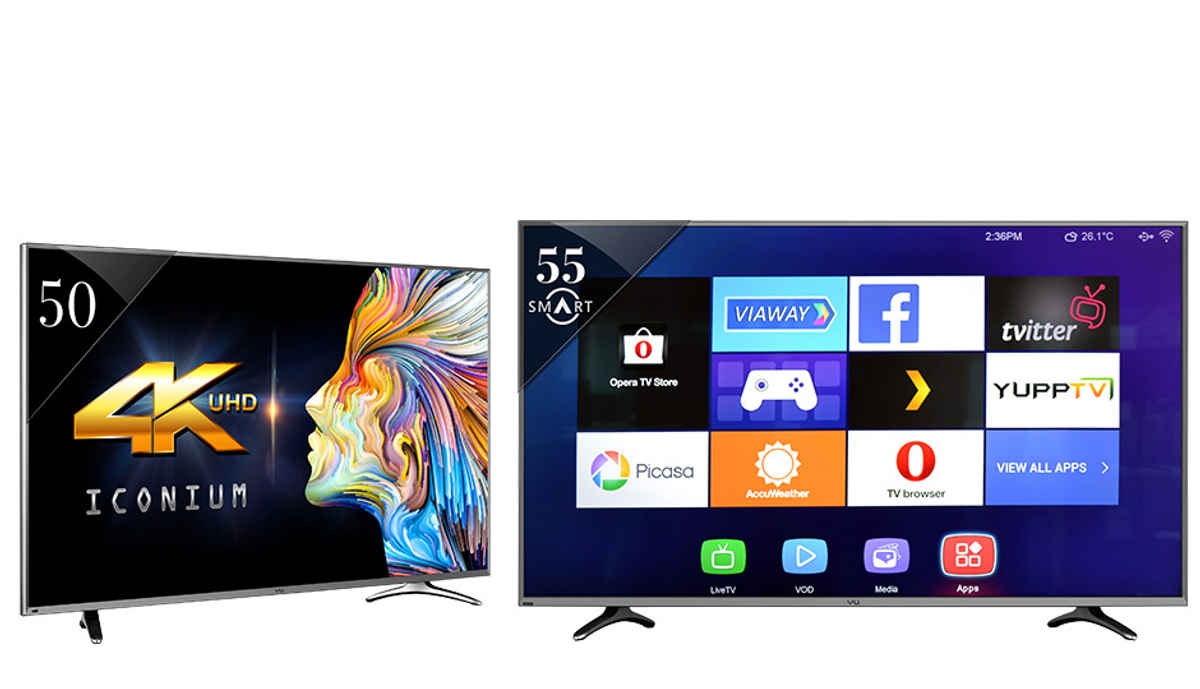 The 55-inch smart LED TV features a 4K display with 178 degree viewing angles. Under it is a quad-core graphics engine to provide smooth motion rates. It comes with an inbuilt browser, social media apps preloaded and ability to download apps via the Opera TV store. It also features 4 x HDMI and 3 x USB ports along with dual 10 Watt speakers. This 55-inch variant will cost you Rs. 70,000 but if you can manage with a smaller screen size of 50-inch, you can buy it for Rs.56,000.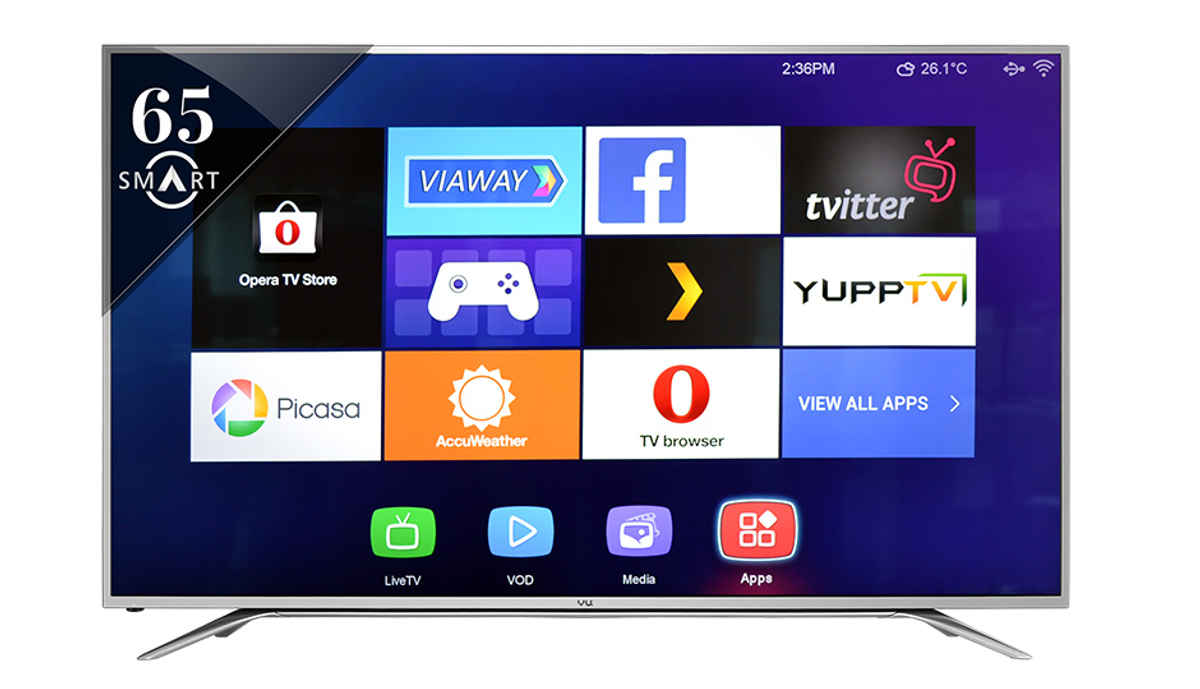 Along with marking checks on all specs such as 4K resolution, 178 degree viewing angles, a quad-core graphics engine, you also get to see a premium looking and slim-line bezel design. It packs in almost all the smart features available in the other variants along with app support, screen mirroring, support for USB and HDMI input, dual 15 Watt Audio speakers with bass boost and high efficiency video coding abilities. It comes with a price tag of Rs.1,20,000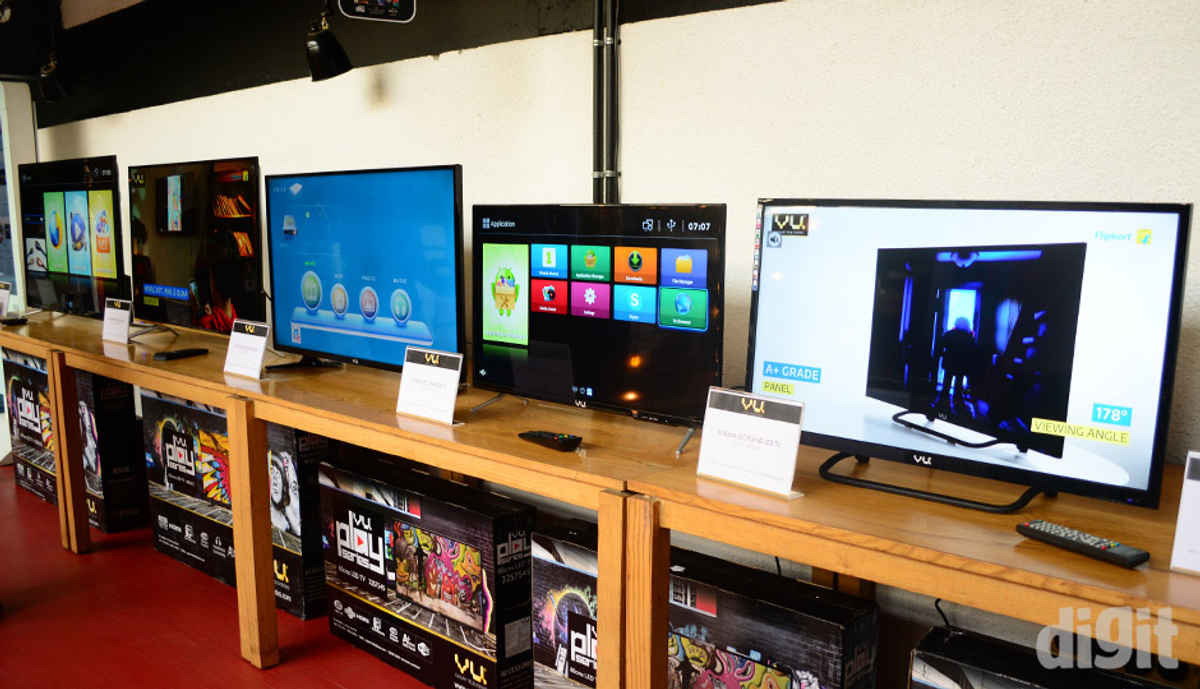 The Play series include Full HD TVs with smart connectivity options available in a couple of them. Ranging from 24 to 55-inches, these TVs start at Rs.11,500 and go up to Rs. 50,000. The 32-inch and the 48-inch smart variants have been newly added to the collection. Play series televisions feature A+ grade HD panels packed in slim bezel design at a budget price.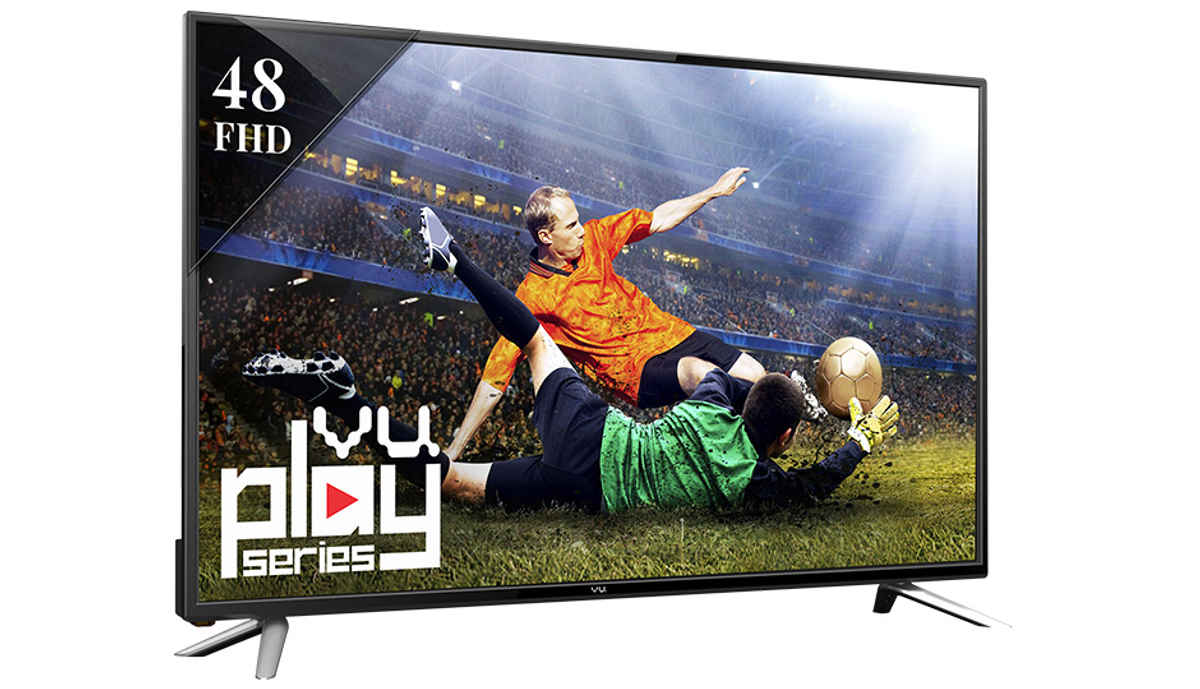 The newly added 32-inch variant comes with a resolution of 1366x768 with 178-degree viewing angle. The TV is powered by a Cortex A7 Quad Core CPU with Mali 450MP2 GPU, commonly seen in smartphones. It gives you the option to connect it to your PC via HDMI and VGA port along with screen mirroring options. It runs on Android 4.4, has 4GB internal storage and is capable of running apps available on the Opera TV store. It comes with a price tag of Rs.21,000.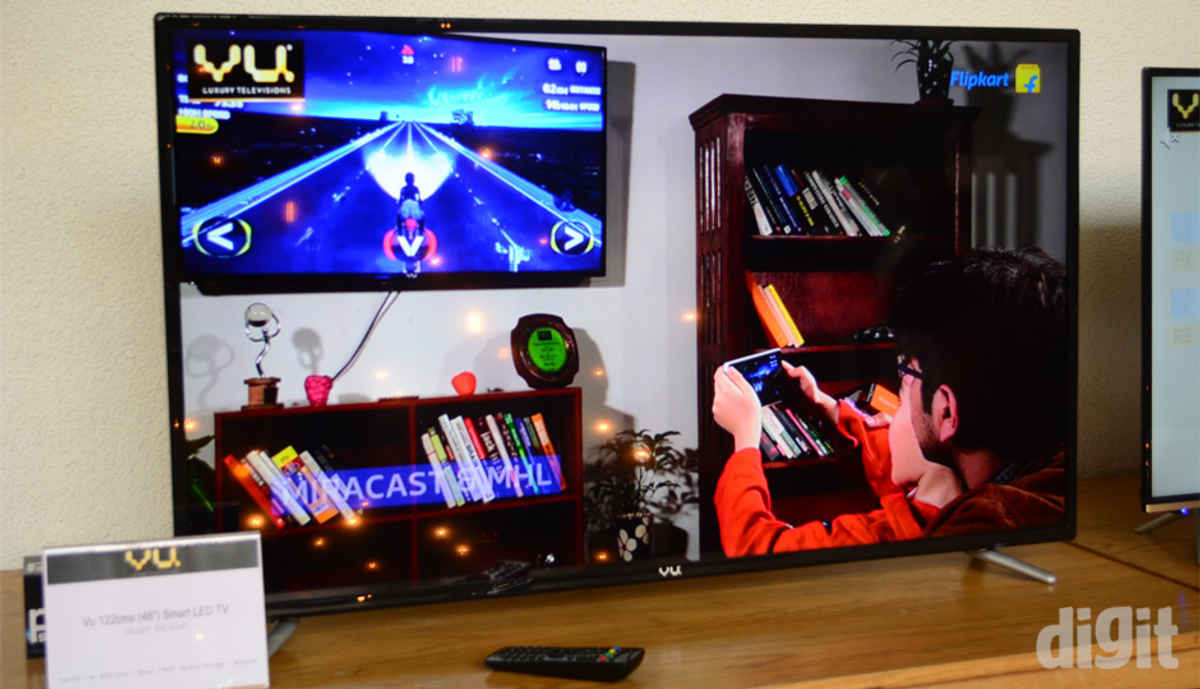 The 48-inch Smart LED comes with an ADS panel technology with a resolution of 1920x1080p. Under it is a Cortex A7 Quad Core CPU with Mali 450MP2 GPU along with 4GB internal storage capacity. You also get a pre-installed browser along with Android 4.4 operating system and various other social media apps. It has 3 x HDMI and 2 x USB 2.0 as well as one USB 3.0. This 48-inch smart led TV will cost you Rs.46,000.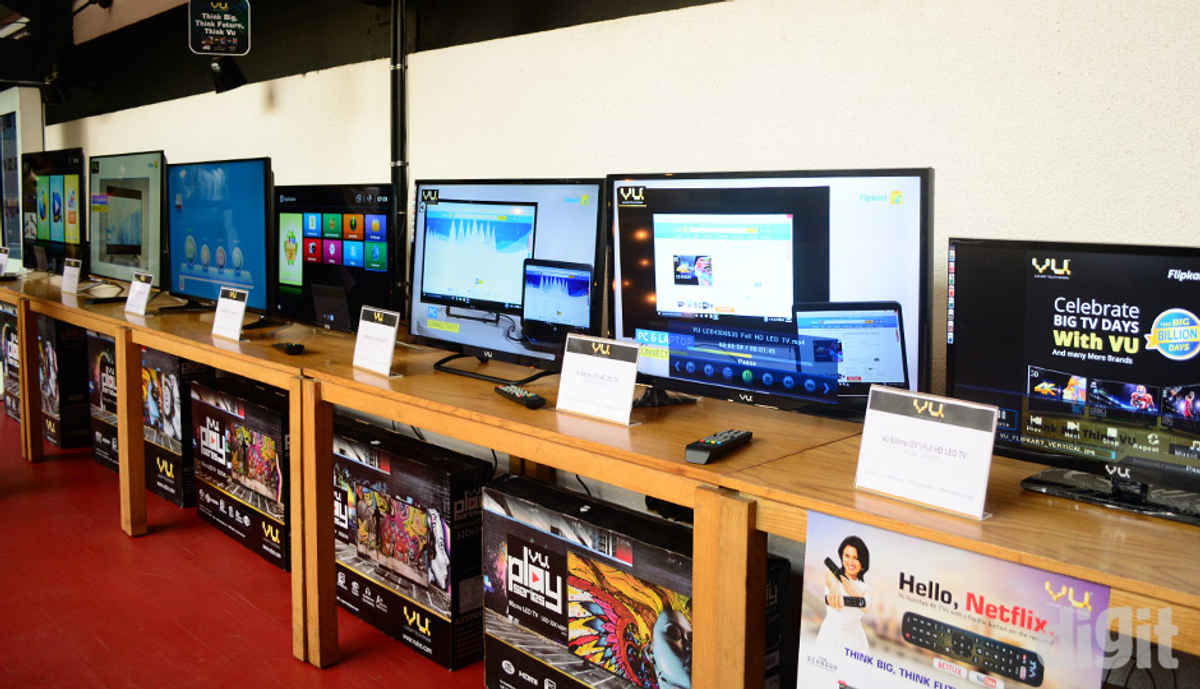 Complete price list of the VU Play series TVs.
| SIZE/MODEL | MRP |
| --- | --- |
| 24" – 24E6545 | Rs.11,500 |
| 32" – 32K160M | Rs.16,000 |
| 32" – 32D6545 | Rs.20,000 |
| 32" – LED32S7545 | Rs.21,000 |
| 40" – 40D6575 | Rs.25,000 |
| 43" – LED43D6535 | Rs.28,500 |
| 48" – 49D6545 | Rs.46,000 |
| 50" – LED50K160GP | Rs.40,000 |
| 55" – LED55K160GAU | Rs.50,000 |