Crowdfunded gaming accessories worth checking out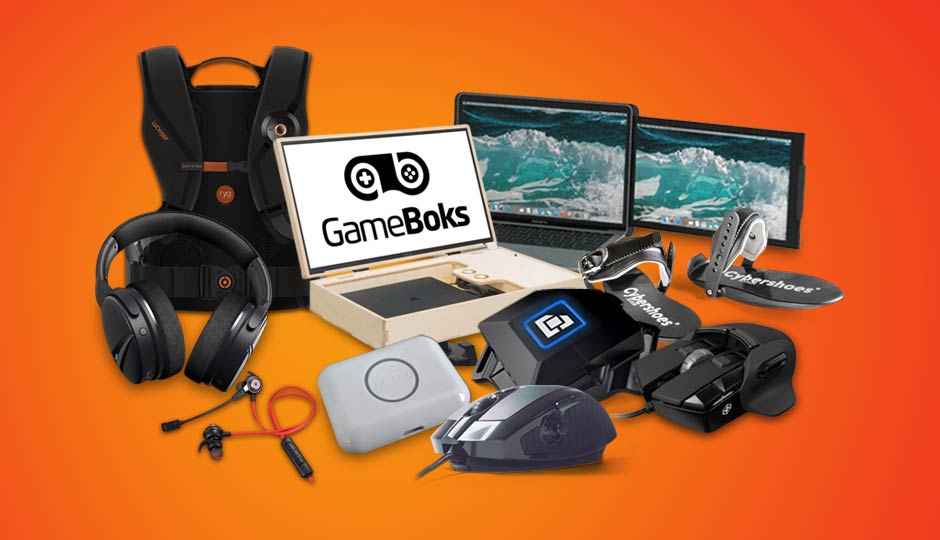 Kickstarter and Indiegogo are two of the most popular crowdfunding websites that act as a conduit for modern-day entrepreneurs. It helps them channel their creativity and present the uniqueness of their business ideas. The demand and backing for video games and gaming accessories have depleted on these websites over the last few years. However, gaming is dynamic, therefore, the demand for great products is omnipresent. Let's have a look at some of the best and coolest gaming accessories on crowdfunding websites that are worth having a look at if you are an avid gamer.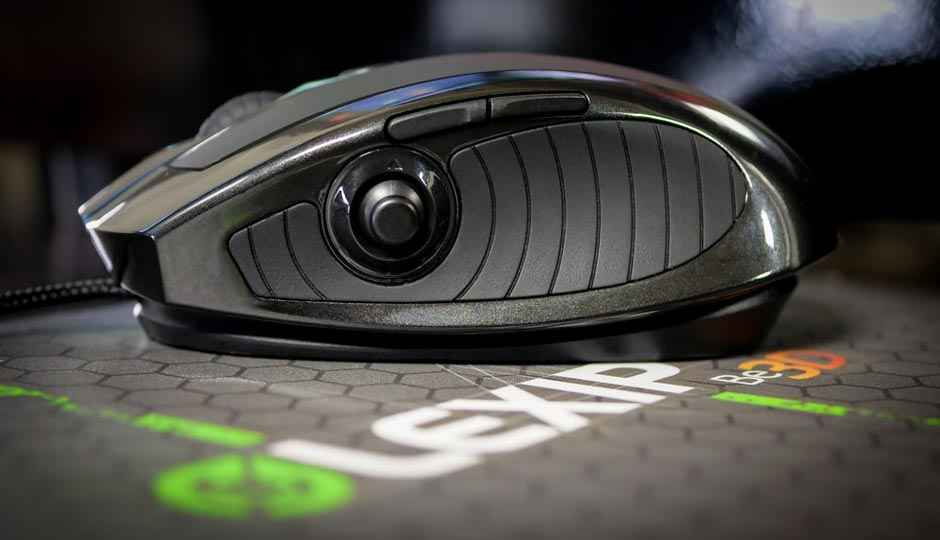 Lexip
This intuitive and precise gaming mouse seems to be an all-in-one gaming solution for gamers of all kind. Lexip houses two internal joysticks, one analogue joystick placed on the inner side of the mouse, where the thumb naturally rests, and one internal joystick which is manoeuvred by tilting the mouse shell. The Lexip gaming mouse also has a left-handed variant. The internal joystick allows you to simply tilt your mouse shell up, down, left or right which allows you to control a plethora of moves. Lexip allows you to perform advanced moves, rapid combos and land consistent headshots by allowing you a ton of accessibility.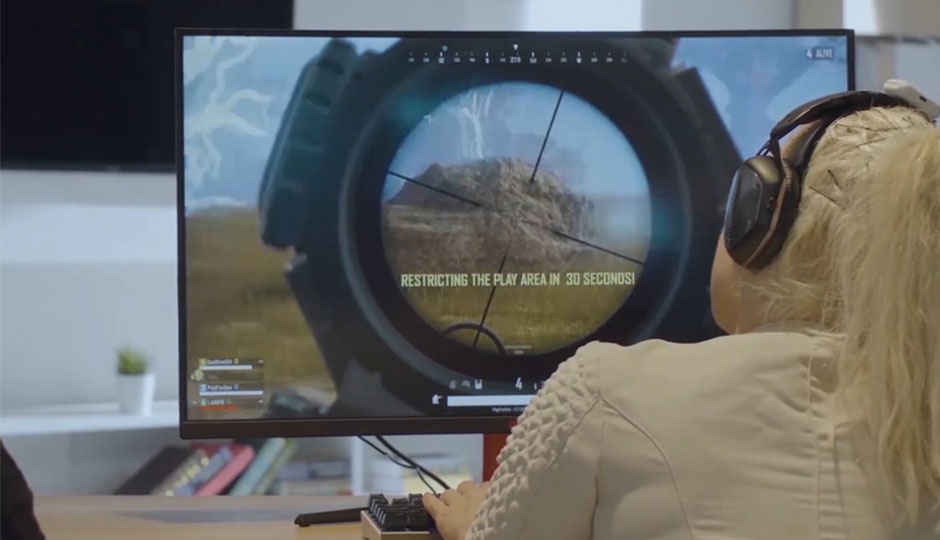 Tilted PC Gaming Wearable
Titled is a versatile PC gaming wearable which can be used to mimic real-life movements like peeking, crouching and more. It does not attempt to do away with the age-old mouse and keyboard gaming setup, instead it attempts to enhance it. This smart gaming wearable allows users to key bind up to eight gaming commands which are activated through natural head gestures. It is also especially useful to trigger combos and sending your teammates signals in game. Tilted works for ninety-nine per cent PC games that are keyboard enabled making it a great addition to your gaming arsenal.​
Cyber Shoes
Ever hit a wall while playing a VR game? Unfortunately, it's quite a common disadvantage of the VR headset which renders you blind. Cyber shoes are a pair of shoes to enable enhanced VR immersion by using natural movement without having to leave your chair. All movements are controlled by your own feet allowing you to run, sneak, jump and walk around in VR settings. Cyber Shoes are one size fits all and are extremely intuitive as well. They are compatible with any SteamVR application that uses the touchpad or thumbsticks for movement. Additionally, they are also compatible with the Oculus Rift, the Vive, the Pimax and Microsoft Mixed Reality via Steam.​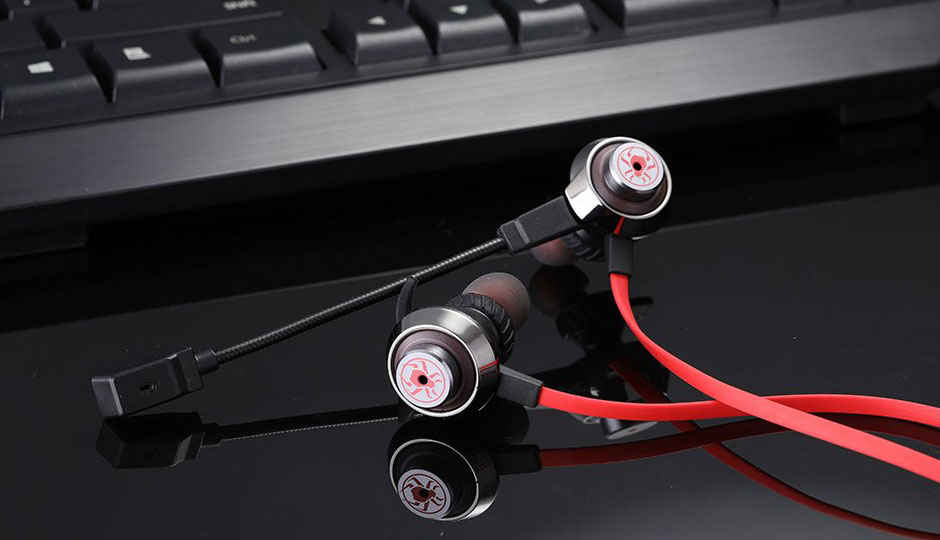 Quake Earbuds
Quake earbuds were specifically designed to address the inconvenience of heavy and uncomfortable gaming headphones that stress users over hours of usage. The earbuds are lightweight and come equipped with virtual 7.1 surround sound along with a noise-cancelling microphone. It also features built-in vibration feedback through its 10mm vibration units that allow users to feel footsteps, gunshots and explosions. The noise-cancelling microphone uses the ENC mic technology that fades out external noise and greatly improves voice quality. The vibration intensity can be controlled by the user as well, making it quite a capable gaming accessory.​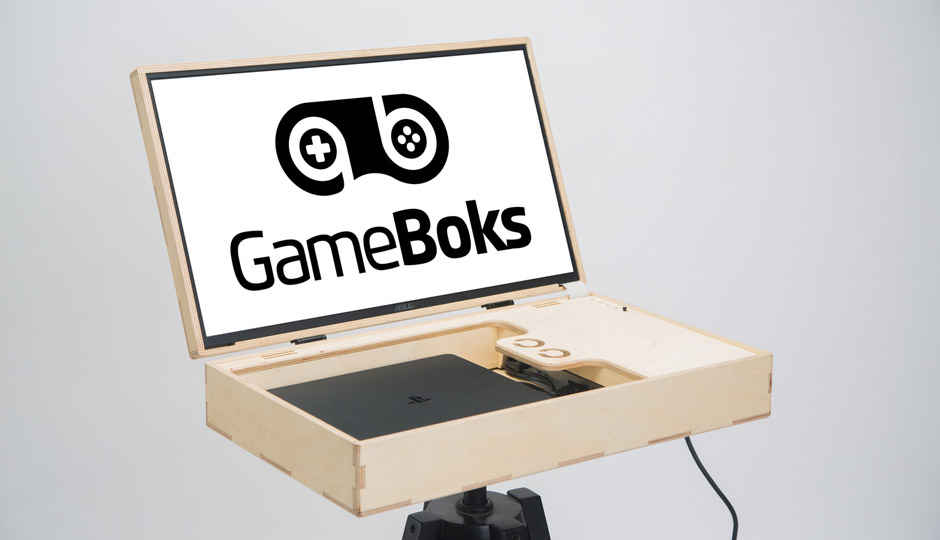 GameBoks
GameBoks is a stylish, portable gaming station housed in a wooden briefcase-like box. Gamers often find it a nuisance to carry around their gaming console, monitor and other accessories around and are, therefore, restricted to gaming in the close confines of their home. GameBoks allows portability to gamers on the go, since it is compatible with almost any console. It is fitted with a 24" HD gaming monitor which sports a 1ms response time. All you need to do to play your favourite games on the go is- open the box, plug it in and start playing! Additionally, the GameBoks also has fans installed to avoid overheating and a 2.0 speaker system. All-in-all, it is an elegant and convenient solution for the problems gamers face on the go.​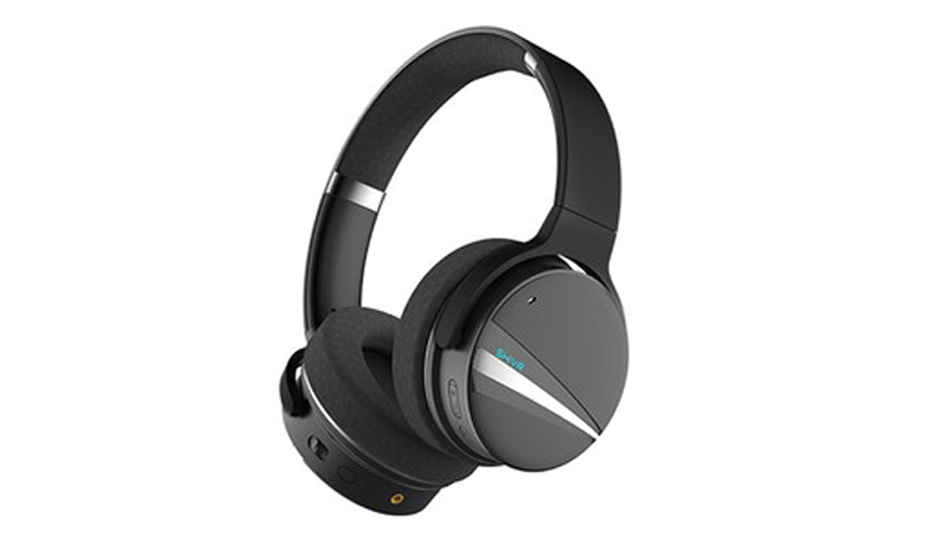 SHIVR ​
SHIVR headphones are extremely comfortable noise cancelling headphones. However, the comfort is two-fold. Not only does SHIVR feature a comfortable exterior but it also utilises a built-in gyroscope that reduces listening fatigue by eliminating in-the-head sound localisation effects. This causes a user not to feel dizzy or tired even after long and strenuous listening sessions. They claimed to have developed an ANC algorithm customised for the headphones which deliver better noise cancellation results. SHIVR is unique because it doesn't only pick up sounds from a left and right source like most headphones but uses an environment simulator to construct sounds coming from all angles which helps in determining positions and distances making for a fuller sound experience which is invaluable in gaming.​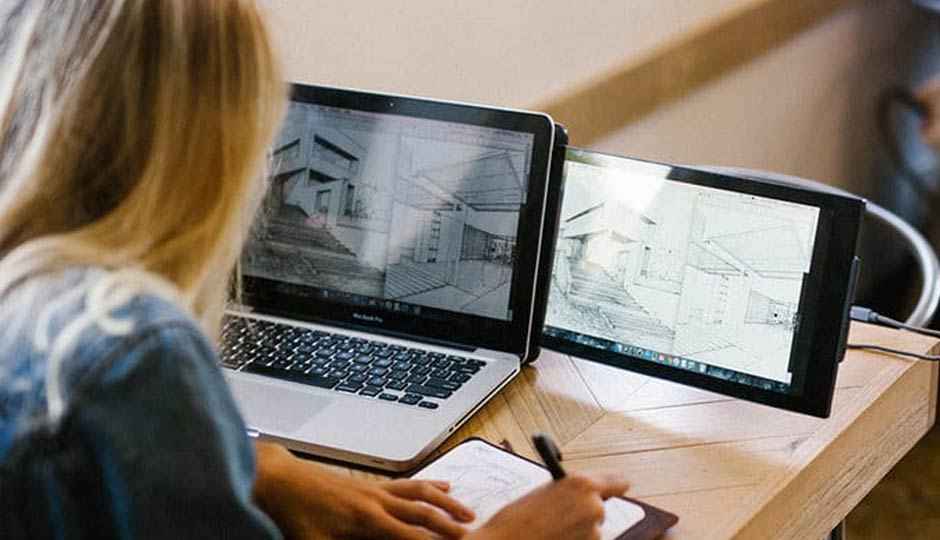 Duo
Duo is an on-the-go dual laptop monitor setup that can allow gamers and streamers to increase their productivity by a substantial amount. The accessory is lightweight and portable due to its thin form factor. The installation process of Duo is easy to pick up. It utilises magnetic adhesives to stick to the back of your laptop and plugs in via a single USB cable, ready to be drawn out at your convenience. It also boasts what the creators call a 'presentation mode' which allows the second screen to be flipped 180 degrees. Duo can be exceptionally useful for gamers and streamers that wish to have the game open on one screen while having chat, OBS, Discord or the dashboard open on the other.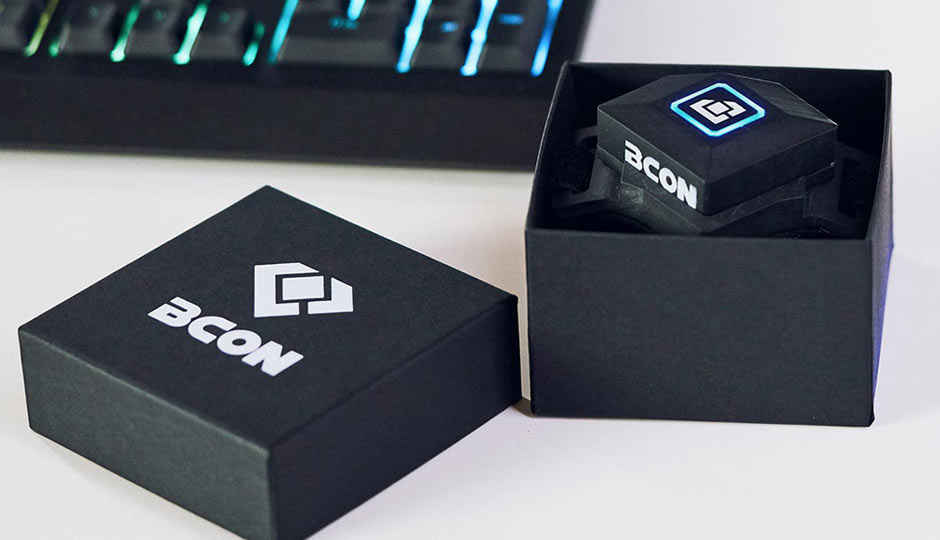 Bcon Gaming Wearable
Bcon is a wearable gaming device which is attached directly to the gamer's shoe or foot bringing it into the game. The Bcon connects to the gaming PC via Bluetooth and allows complete mapping. Working alongside your peripherals, it adds the convenience and accessibility to allow you to perform keystrokes with the movement of your foot. It has four distinct motions and can be used to pilot your ship, change your stance, reload and even switch weapons. If you are hesitant of looking a little weird moving your head around using the Tilted Wearable featured above, this proves to be a worthy replacement, or may even be better, which is subjective to the user. The possibilities are endless since you can map any key for any game.​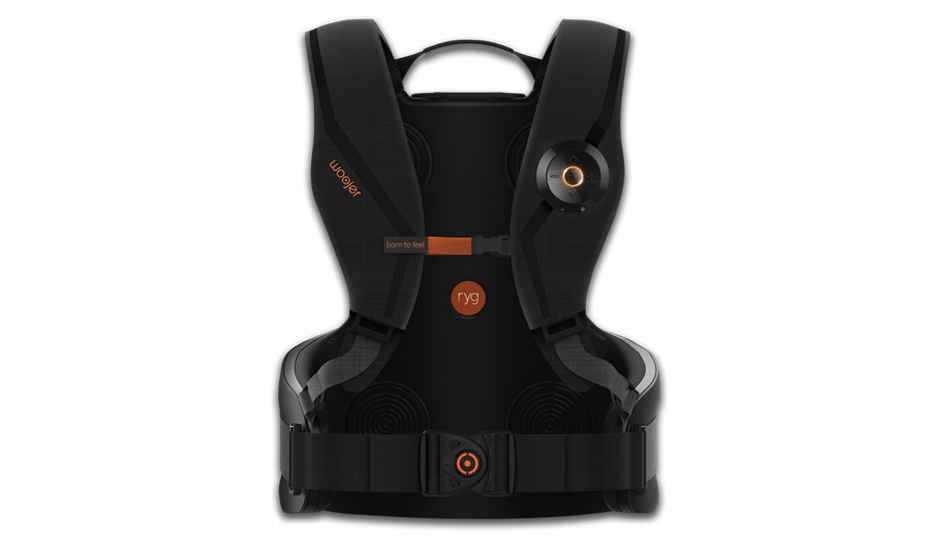 Woojer ryg
The Woojer ryg is a gaming vest featuring multi-channel, location-specific haptic feedback that leaves you feeling like you've experienced everything you have just viewed or heard. The Woojer utilises its built-in 7.1 surround sound card along with eight location-specific haptic feedback channels, with each channel representing one of the eight sound channels. Woojer uses its patented oscillating frame actuators called 'Osci' which can turn in-game sounds into full-fledged, body-shaking haptics. This means it can simulate something as subtle as rainfall and as detailed as explosions elevating the game's immersion to a whole new level. It also features an optional PC mounting rig as well and delivers eight hours of playtime in a single charge.​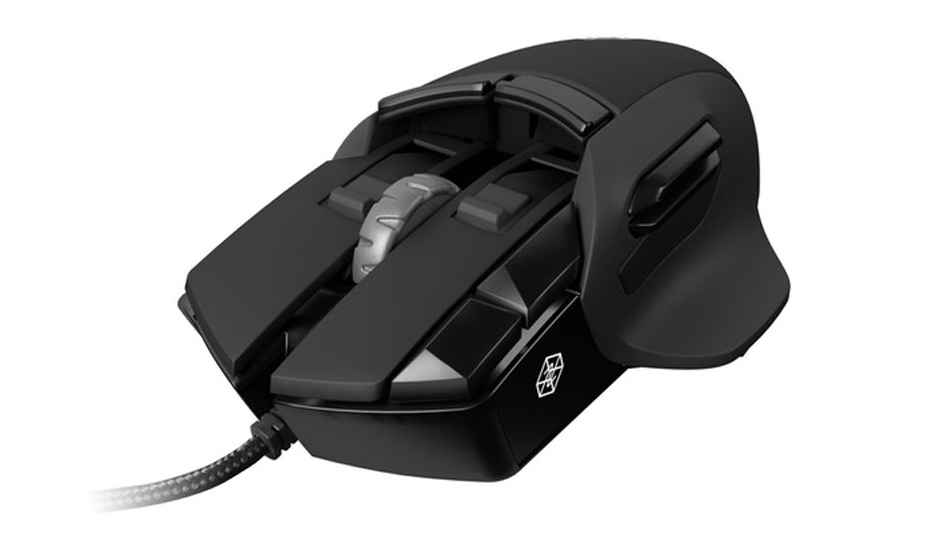 Swiftpoint Z or the Z
The Swiftpoint Z gaming mouse was voted the Gaming Innovation of the Year at CES and for good reason. The mouse is extremely versatile and provides intuitive control while gaming. It sports great functionalities like tilting the mouse for your character to lean, press harder or 'deep press' one of its multiple buttons to unleash a stronger attack providing tactile vibration feedback. The Z also hosts a built-in accelerometer, a gyroscope and a force sensor to allow for faster and more precise actions in-game. The Z knows when it is on a surface or in the air, allowing for movements based on these variables. It also understands when the mouse is being pivoted from the left and right which can be used to look right and left when you are running on a straight path. Astoundingly, the mouse can perform fifty fingertip actions all without adding any external parts and mechanisms.​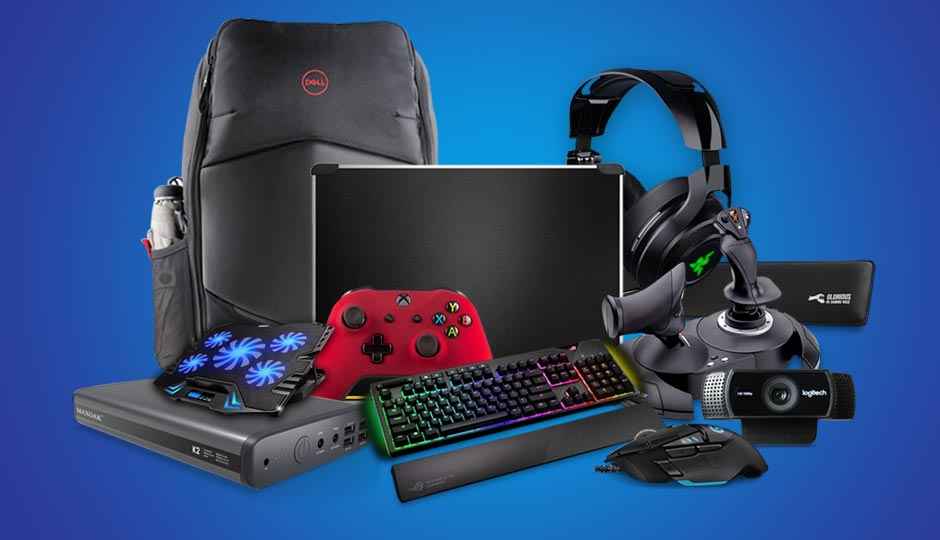 Are you an avid gamer? If yes, then you must check out our list of must-have accessories for gaming laptops to enhance your experience or optimise gameplay. Click here to check our suggestions here.
Digit caters to the largest community of tech buyers, users and enthusiasts in India. The all new Digit in continues the legacy of Thinkdigit.com as one of the largest portals in India committed to technology users and buyers. Digit is also one of the most trusted names when it comes to technology reviews and buying advice and is home to the Digit Test Lab, India's most proficient center for testing and reviewing technology products.
Copyright © 2007-21 9.9 Group Pvt.Ltd.All Rights Reserved.