We've talked about the new iPhone, we've discussed iOS 10, and now it's time for Watch OS 3. Apple's wearable operating system for the Apple Watch was also launched alongside its newest devices and operating systems, and while the Apple Watch Series 2 may be better, Watch OS 3 actually has something to offer for users of the original Apple Watch. How? Read on.
It's all about speed
The Apple Watch was slow, so much so that apps were basically unusable. If you tapped an app to open it, the best you could do is stare at the spinning dots for a while, before you give up and do what you needed to, on your iPhone. Frankly, the Apple WatchWhere to buy

1360

1999

2499's speed is perhaps the worst thing Apple has ever done.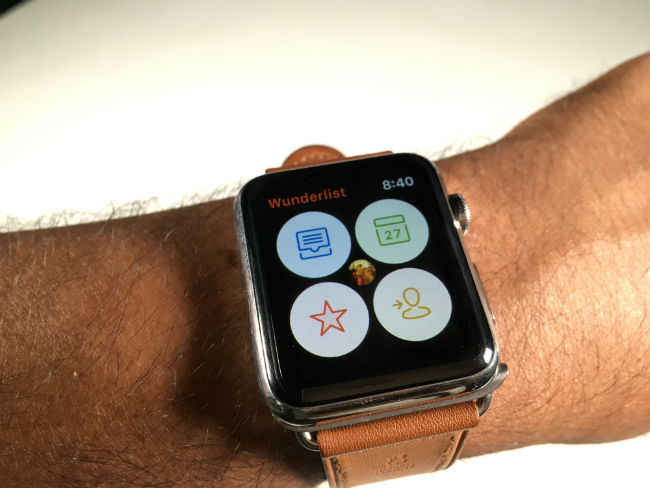 However, Watch OS 3 aims to correct this. The software makes the Apple WatchWhere to buy

1360

1999

2499 much faster, so much so that apps like Wunderlist are actually usable. The app earlier took almost a full minute to load, which has been brought down to under five. Similarly, the Zomato app now takes lesser time to load, and lesser time to load screens within the app. While Zomato does take longer than Wunderlist, the difference in speeds, between Watch OS 2 and Watch OS 3 is unmistakeable. The same can be said about apps like Amazon, Facebook Messenger and LinkedIn Pulse.
You can also see the difference if you use Siri on the Watch. Raise your wrist, say hey Siri and ask the question or assign a task to the digital assistant. It takes Siri a second, or perhaps two to make calls now, and that's another definite improvement.
All this is augmented by the addition of the Dock to the Apple WatchWhere to buy

1360

1999

2499. If you press the button below the Digital Crown, you get the Dock now, which is a list of your most used apps. You can go into the Watch app on your iPhone to set these apps as well.
This allows you to keep some of your most used apps in the memory, so that they launch faster. They show up as cards, with little previews to each app. Tapping on one of these cards will open the app, and Apple's animation ensures that you know it's loading from memory.
Battery
Apple giveth, Apple taketh away. While it depends on what all you do on the Watch, the new OS definitely reduces the Apple WatchWhere to buy

1360

1999

2499's battery. When we were using it on earlier OS versions, the device would last for a good two days, and even two and a half, on weekends. This has come down to barely a 24 hour charge period. The new Breathe app is always running, as are apps like Activity, and others.
It seems the new speed enhancements come at the expense of battery life. Over the past week or so, we've routinely had to charge the Apple WatchWhere to buy

1360

1999

2499 every night, which is less than ideal for a wearable device. Also, we expect this to go down a bit more if you go out for runs and use the Watch as a fitness device. Making and receiving calls from the Watch takes a toll on the battery too.
Other handy changes
While the dock is on change, Apple has also revamped the Control Center with Watch OS 3. Swiping up from the bottom now brings up something similar to the iOS Control Center, but with lesser options. You can no longer swipe past screens in this menu.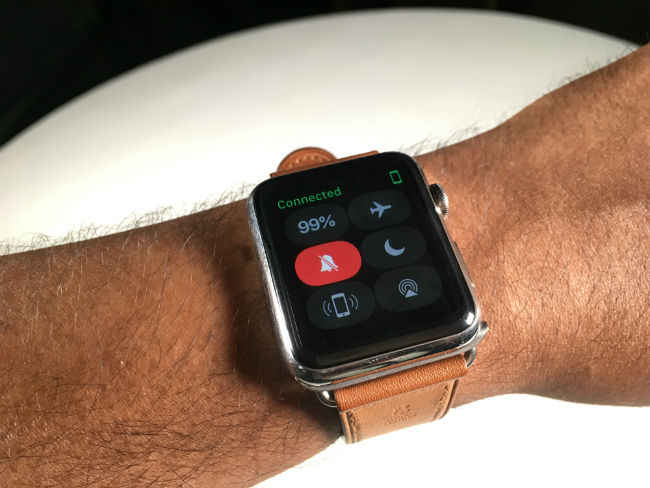 However, changing Watch faces is much more useful now. You can swipe across the screens to change watch faces. This is much more intuitive than using Force Touch as in the earlier system. As a result, we've set up multiple complications on various watch faces, using them when they're needed.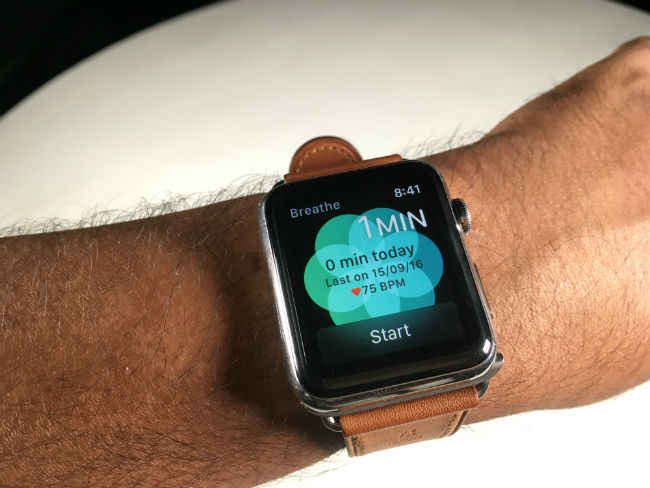 The Breathe app is another handy addition, at least for those who're interested in the concept of breathing to calm down. The app is actually surprisingly accurate, detecting when you're agitated and prompting you to take a minute to calm down by taking deep breaths.
Bottomline
Would you trade battery life for improved speed? Well, given how slow the Apple WatchWhere to buy

1360

1999

2499 was, we'd say yes in this case. However, none of that makes the Apple Watch a worthy and functional productivity device, or even one that is meant for anyone other than enthusiasts. The Apple Watch is more usable, but even the improved speeds are far from ideal. And as far as usefulness is concerned, the Apple Watch is the same as any other smartwatch, a nifty notification device on your wrist.