Best Upcoming Foldable Phones in India
At Mobile World Congress 2019, we saw the birth of foldable phones, a design innovation that might just change the mobile landscape altogether. We saw phones that both bend and fold inward and outward, giving a glimpse of the ways the technology can be implemented. Flexible and foldable displays offer far better usability and productivity as the first crop of foldable phones aims for. However, these are still at nascent stages of emerging technology and might take a few more iterations to bring down the exorbitantly high entry price and become more mainstream. Although the prices of the products mentioned in the list given below have been updated as of 11th Nov 2021, the list itself may have changed since it was last published due to the launch of new products in the market since then.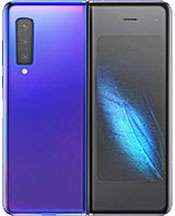 16 + 12 + 12 | 10 + 8 MP Camera
The first to be announced, Samsung unveiled the Galaxy Fold at an event hosted in San Francisco, a whole 5 days before MWC even began. The Samsung Galaxy Fold is a three-screen smartphone by all accounts. When folded, the primary display is a 4.6-inch display with a resolution of 840 X 1960 pixels. Open the phone up (like you would a book) and you'll be treated to a 7.4-inch display with a total resolution of 1536 x 2152. All the displays are OLED in nature. For taking photos, Samsung has embedded a total of 6 cameras into the Galaxy Fold. The cover (main display) houses a 10MP camera with an aperture of f/2.2. The rear triple cameras consist of a 16MP Ultra-Wide Camera with an f/2.2 aperture, a 12MP Wide-angle Camera with Dual Pixel AF, OIS, and dual aperture of F1.5/F2.4. Lastly, there is a 12MP Telephoto Camera with PDAF, OIS, F/2.4 to offer 2X optical zoom. When unfolded, the phone sports dual cameras housed in a notch that are a 10+8 megapixel combo with apertures of f/2.2 and f/1.9 respectively. The phone is powered by two batteries that act as one, with a total capacity of 4380mAh. The Samsung Galaxy Fold goes on sale on April 26 and will cost $1980 (approx Rs 1,40,619).
SPECIFICATION
Processor
:
Qualcomm Snapdragon 855 Octa core
Memory
:
12GB RAM, 512GB Storage
Display
:
7.3″ screen
Camera
:
16 + 12 + 12 MPTriple Rear camera, 10 + 8 MP Front Camera with Video recording
Battery
:
4380 mAh battery with fast Charging
SIM
:
SIM
Features
:
LED Flash, Wireless Charging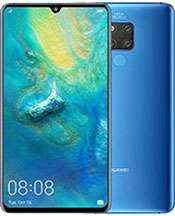 8" (2200 X 2480) Screen Size

40 + 16 + 8 + TOF | NA MP Camera
One day before Mobile World Congress officially kicked off, Huawei took to the stage to announce a number of products, but the start of the show was the Huawei Mate X. The Mate X is not only Huawei's first foldable smartphone but the first Huawei smartphone to feature a 5G radio. Huawei has mated the Kirin 980 chipset to the company's Bailong 5000 5G radio chip to give the Mate X 5G capabilities. In terms of the form-factor, the Huawei Mate X features a 6.6-inch display at the front (when folded) without a notch or a camera. This is because the rear panel of the Mate X unfolds to lie flat with the front, creating a massive 8-inch display with a resolution of 2480 X 2200. At the edge, the phone features an ergonomically designed bar to help hold the phone with ease when it is open. In addition to that, it also features the antenna for the 5G radio and also houses the Leica branded triple camera setup that the MAte X features. Huawei Mate X comes with a 40 MP wide-angle lens) along with a 16 MP ultra-wide lens and an 8 MP telephoto lens. All this is packed into a body that is less than 11mm thick when folded, including the 4500mAh battery which works with Huawei's new Super Charge operating at 55Watts. The Huawei Mate X is priced at a rather steep €2299 (Roughly Rs 1,85,285).
SPECIFICATION
Processor
:
HiSilicon Kirin 980 (7 nm) Octa core (2.6 GHz)
Memory
:
8GB RAM, 512GB Storage
Display
:
8″ (2200 X 2480) screen, 414 PPI
Camera
:
40 + 16 + 8 + TOF MPQuad Rear camera with Video recording
Battery
:
4500 mAh battery with fast Charging
SIM
:
SIM
Features
:
LED Flash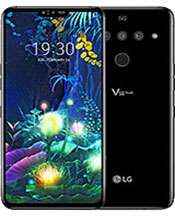 6.4" (1440 X 3120) Screen Size

12 + 12 + 16 | 8 + 5 MP Camera
LG took an interesting take on the whole foldable phone concept with the V50 ThinQ (First Impressions). The phone is the company's first 5G enabled phone but addresses the "foldable" concept with a case. The case offers a second 6.2-inch OLED display which attached to the phone to give more real estate. The display is powered by the V50's internal 4000mAh battery, which is bound to result in lower battery life. However, the second display means you can use it as a controller for games or just utilize the extra space for creating better PPTs or likes. In terms of the phone itself, the LG V50 ThinQ is essentially the V40, but with a 5G radio. This means you get the Qualcomm Snapdragon 855 paired with 6GB RAM. The phone's main display is a 6.4-inch OLED with QHD+ resolution. The battery is bigger now, at 4000mAh and the camera unit is a triple camera setup with a Standard 12MP camera with f/1.5 aperture, an ultra-wide 16MP camera with f/1.9 aperture and a 2X telephoto camera with 12MP sensor and f/2.4 aperture. The company says that the LG V50 ThinQ is essentially a rebadged V40 and the reason the company did this is so that they could have a 5G-enabled smartphone in the market this soon.
SPECIFICATION
Processor
:
Qualcomm SDM855 Snapdragon 855 (7 nm) Octa core (2.84 GHz)
Memory
:
6GB RAM, 128GB Storage
Display
:
6.4″ (1440 X 3120) screen, 538 PPI
Camera
:
12 + 12 + 16 MPTriple Rear camera, 8 + 5 MP Front Camera with Video recording
Battery
:
4000 mAh battery with fast Charging
SIM
:
Dual SIM with 5G support
Features
:
LED Flash, Dust proof and water resistant, Wireless Charging

List Of Best Upcoming Foldable Phones In India (Jul 2022)
| Best Upcoming Foldable Phones | Seller | Price |
| --- | --- | --- |
| Samsung Galaxy Fold | Tatacliq | ₹ 173,999 |
| Huawei Mate X | N/A | ₹ 180,800 |
| LG V50 ThinQ | N/A | ₹ 74,600 |