Best Quad Core Processor Mobile Phones Under 45000
Quad Core Processor Smartphones Under 45000 seems to be the upgrade of the year and we believe most of you have already bought one of the latest Quad Core Processor Mobile phones Under 45000. However, if you are still looking for a Quad Core Processor mobile and cannot decide which one to buy, here are your options. We list down the best Phones Under 45000 with Quad Core Processor in India, which offer the right combination of connectivity and performance. These best Quad Core Processor mobile phones Under 45000 offer the right balance between performance and build quality. Although the prices of the products mentioned in the list given below have been updated as of 25th Apr 2022, the list itself may have changed since it was last published due to the launch of new products in the market since then.
5.1" (1440 x 2560) Screen Size
Samsung Galaxy S6 Edge launched on 27th March 2015, comes with a 5.1 inch display & a resolution of 1440 x 2560 pixels. The Smartphone is powered by 2.1 GHz Quad core Exynos processor and runs on 3 GB of RAM.
Pros
Performance beats all competitors

Best smartphone camera right now

Superb display
Cons
Glass on all sides makes it fragile

The Edge display doesn't add much functionality
SPECIFICATION
Processor
:
Exynos Quad core (2.1 GHz)
Memory
:
3 GB RAM, 32 GB & 64 GB Storage
Display
:
5.1″ (1440 x 2560) screen, 576 PPI
Camera
:
16 MP Rear camera, 5 MP Front Camera with Video recording
Battery
:
2600 mAh battery with fast Charging
SIM
:
Single SIM
Features
:
LED Flash, Wireless Charging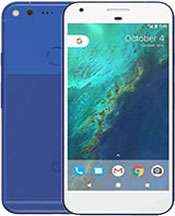 5.5" (2560 x 1440) Screen Size
Google Pixel XL 128GB launched on 9th May 2017, comes with a 5.5 inch display & a resolution of 2560 x 1440 pixels. The Smartphone is powered by 2.15 GHz Quad core Qualcomm Snapdragon 821 processor and runs on 4 GB of RAM.
SPECIFICATION
Processor
:
Qualcomm Snapdragon 821 Quad core (2.15 GHz)
Memory
:
4 GB RAM, 128GB Storage
Display
:
5.5″ (2560 x 1440) screen, 534 PPI
Camera
:
12 MP Rear camera, 8 MP Front Camera with Video recording
Battery
:
3450 mAh battery
SIM
:
Single SIM
Features
:
LED Flash

List Of Best Quad Core Processor Mobile Phones Under 45000 (Jun 2022)
| Best Quad Core Processor Mobile Phones Under 45000 | Seller | Price |
| --- | --- | --- |
| Samsung Galaxy S6 Edge | Flipkart | ₹ 44,900 |
| Google Pixel XL 128GB | N/A | ₹ 67,000 |