Best Moto Finger Print Scanner Mobile Phones
With the rising demand of data communication, in terms of online games, music, videos & more such data intensive services, both carriers & mobile phone manufacturers are left to catch up to the speeds as demanded from current generation of mobile phone users. Being one of the most sort after brand in India, Moto has lot of offerings in the Finger Print Scanner enabled mobile phones category.Here is a list of Top Finger Print Scanner Moto phones in India. Although the prices of the products mentioned in the list given below have been updated as of 12th Aug 2022, the list itself may have changed since it was last published due to the launch of new products in the market since then.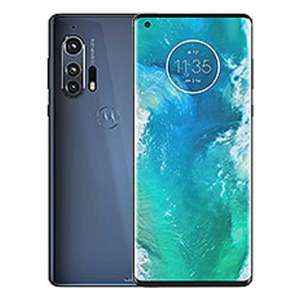 6.70" (1080 x 2340) Screen Size

108 + 16 + 8 | 25 MP Camera
Motorola Edge+ launched on 20th May 2020, comes with a 6.70 inch display & a resolution of 1080 x 2340 pixels. The Smartphone is powered by 1x2.84 GHz,3x2.42 GHz,4x1.8 GHz Octa-core core Qualcomm SM8250 Snapdragon 865 processor and runs on 12 GB of RAM.
SPECIFICATION
Processor
:
Qualcomm SM8250 Snapdragon 865 Octa-core core (1x2.84 GHz, 3x2.42 GHz, 4x1.8 GHz)
Memory
:
12 GB RAM, 256 GB Storage
Display
:
6.70″ (1080 x 2340) screen, 385 PPI
Camera
:
108 + 16 + 8 MPTriple Rear camera, 25 MP Front Camera with Video recording
Battery
:
5000 mAh battery with fast Charging and USB Type-C port
SIM
:
Dual SIM
Features
:
LED Flash, Dust proof and water resistant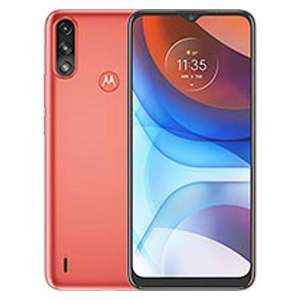 6.51" (720 x 1600) Screen Size
Moto E7 Power launched on 22nd February 2021, comes with a 6.51 inch display & a resolution of 720 x 1600 pixels. The Smartphone is powered by 4x2.0 GHz,4x1.5 GHz Octa-core core MediaTek Helio G25 processor and runs on 2 GB of RAM.
SPECIFICATION
Processor
:
MediaTek Helio G25 Octa-core core (4x2.0 GHz, 4x1.5 GHz)
Memory
:
2 GB RAM, 32 GB Storage
Display
:
6.51″ (720 x 1600) screen, 269 PPI
Camera
:
13 + 2 MPDual Rear camera, 5 MP Front Camera with Video recording
Battery
:
5000 mAh battery with fast Charging and USB USB port
SIM
:
Dual SIM
Features
:
LED Flash

List Of Best Moto Finger Print Scanner Mobile Phones (Aug 2022)
| Best Moto Finger Print Scanner Mobile Phones | Seller | Price |
| --- | --- | --- |
| Motorola Edge+ | Flipkart | ₹ 74,999 |
| Moto E7 Power | Flipkart | ₹ 6,999 |