Best HTC Mobile Phones under 30000
Looking to buy the best mobiles under 30000 There are many options for you to pick from. These best android HTC with 30000 are not just well-priced, but some of them can even perform as good as flagship smartphones. No matter what your priority is, you will find a phone in this price category. Not just essentials, these phones even offer fingerprint sensors, unibody design, metal builds and even some of the best camera phone under HTC with30000 This list of the best HTC with 30000offer excellent value, and will even hold their own against upcoming smartphones. Let's check out the best phones HTC with 30000 in india 2019. Although the prices of the products mentioned in the list given below have been updated as of 26th Apr 2022, the list itself may have changed since it was last published due to the launch of new products in the market since then.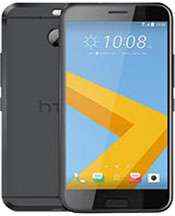 5.5" (1440 x 2560) Screen Size
HTC 10 Evo launched on 9th May 2017, comes with a 5.5 inch display & a resolution of 1440 x 2560 pixels. The Smartphone is powered by 2 GHz Octa core Qualcomm Snapdragon 810 processor and runs on 3 GB of RAM.
SPECIFICATION
Processor
:
Qualcomm Snapdragon 810 Octa core (2 GHz)
Memory
:
3 GB RAM, 32 GB Storage
Display
:
5.5″ (1440 x 2560) screen, 534 PPI
Camera
:
16 MP Rear camera, 8 MP Front Camera with Video recording
Battery
:
3200 mAh battery
SIM
:
Single SIM
Features
:
LED Flash, Dust proof and water resistant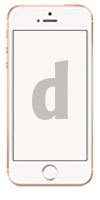 5.9" (1080 x 1920) Screen Size
HTC One Max launched on 15th October 2013, comes with a 5.9 inch display & a resolution of 1080 x 1920 pixels. The Smartphone is powered by 1.7 Ghz Quad core Qualcomm Snapdragon 600 processor and runs on 2 GB of RAM.
Pros
Good display

Consistent performance
Cons
SPECIFICATION
Processor
:
Qualcomm Snapdragon 600 Quad core (1.7 Ghz)
Memory
:
2 GB RAM, 16 GB Storage
Display
:
5.9″ (1080 x 1920) screen, 373 PPI
Camera
:
4 MP Rear camera, 2.1 MP Front Camera with Video recording
Battery
:
3300 mAh battery
SIM
:
Single SIM
Features
:
LED Flash

List Of Best HTC Mobile Phones Under 30000 (Jun 2022)
| Best HTC Mobile Phones under 30000 | Seller | Price |
| --- | --- | --- |
| HTC 10 Evo | Amazon | ₹ 29,243 |
| HTC One Max | Flipkart | ₹ 17,990 |