Welcome Home is a SonyLIV original and is one of the best horror movies on the Sony LIV app. Directed by Pushkar Mahabal, the movie revolves around two government school teachers who visit a house to do a census survey but end up being taken hostage by the psychotic family. While the plot has been shot in a way that sends chills down the spine from the very beginning, things escalate quickly as the teachers are trapped and try their best to break free.
Hostel: Part III is directed by Scott Spiegel, who's known for movies like Intruder and Evil Dead 2. The film follows four men who are having the time of their life at a bachelor party in Las Vegas until they realise that one of their friends is missing. As they set out to find him, they are captured and tortured brutally. The movie's packed with interesting plot twists and is bound to keep you on edge till the very end!
Released in 2010, 30 Days of Night: Dark Days follows the life of Stella Olemaun as she continues to make people aware of the existence of vampires and moves to Los Angeles with the same purpose. Things take a nasty turn when she is arrested and tortured by Norris for killing vampires and later teams up with a group of hunters to kill Lilith, the queen of vampires. What follows is a string of spine-chilling scenes that place this movie in the top scariest films on Sony LIV.
Demonte Colony revolves around the life of four friends who set out to explore a haunted house just for the sake of it. Srinivasan, Vimal, Sajith and Raghavan decide to spend a night in the De Monte Colony, which is said to be haunted ever since the owner slaughtered all the servants after his mentally challenged wife got pregnant in his absence. The stay is uneventful, but horror ensues when they return to their room and realise that one of them died last night and is possessed!
Anthaku Minchi is a romantic horror-thriller that revolves around the life of Raju, a young and ambitious man who decides to investigate and explore his sister's house that he thinks is haunted. He vows to prove that the house is haunted as this will help him realise his dream of becoming a millionaire, but Priya denies Raju's claims that the house is haunted. While the first half has its share of witty one-liners and funny scenes, the plot thickens in the second half as things take an unexpected turn.
This 2012 horror movie is the fourth movie of the Lake Placid film series. One day the electric fence around a lake, which is infested by crocodiles, is left open, and a high school swim club bus unknowingly enters the park around the lake. Now it's up to Reba and Ryan to escort the kids out of that wretched lake filled with man-eating crocodiles. Packed with well-timed jumpscares and terrifying scenes, Lake Placid: The Final Chapter is one of the scariest movies on Sony Liv.
Lake Placid vs Anaconda is a 2015 horror/adventure in which a lake is plagued by a giant anaconda and a giant crocodile. One day they decided to go for each other's head, killing everything that comes in the way. A town sheriff must look for a way to kill both the monsters before they destroy the whole town. If you are a fan of horror movies with monster vs monster themes, then this movie should be at the top of your watchlist.
Resident Evil: Afterlife is a 2010 action/horror and is the fourth instalment in the Resident Evil franchise. The story revolves around Alice's life, whose main goal is to destroy the evil Umbrella Corporation. In the film, Alice finds a group of survivors in prison surrounded by infected people all around looking for an unharmed haven known as Arcadia. If you are looking for a zombie movie with hands, legs, and blood flying around, you will love it.
Resident Evil: Retribution is a 2012 movie and a sequel to Afterlife. The movie continues with Alice, humanity's last ray of hope who awakes deep within Umbrella corporation's secret facility. She is aided by her friends in her search for her past, which leads to some mind-blowing revelations. Will she succeed in her mission to destroy Umbrella Corp once and for all? Watch it to know what happens, and you'll agree that it's among the best and most gruesome Hollywood horror movies Sony LIV has to offer.
Goosebumps is a 2015 horror comedy movie based on RL Stein's book that goes by the same name. In the movie, a teenager teams up with the author's daughter and shows the horrors that surround the town of Madison, Delaware. The movie perfectly depicts the fun writing style of the author. If you're a fan of RL Stein's work and want to feel the nostalgia of your childhood, then Goosebumps is the perfect movie for you to enjoy with your friends and family.
Evil Dead is the fourth instalment in the Evil Dead movie franchise and serves as a soft reboot while continuing the original story. This 2013 horror movie starts with five friends that venture into an old cabin in the middle of a forest. They discover a book called Book of the dead that has one simple function - summon up demons haunting the nearby woods. If you're looking for a movie that will scare the bejesus out of you, then Evil Dead is your best bet.
Aaviri is a Tamil horror-thriller movie written and directed by Ravi Babu. The movie centres around a couple who recently moved into an old palatial house with their daughter, Munni. Things start to turn scary when Munni begins to see the ghost of her sister, who died due to asthma. As the family starts experiencing supernatural happenings around the house, the blame is somehow put on Munni, who considers running away from the house. Watch the movie on Sony LIV to know what happens towards the climax!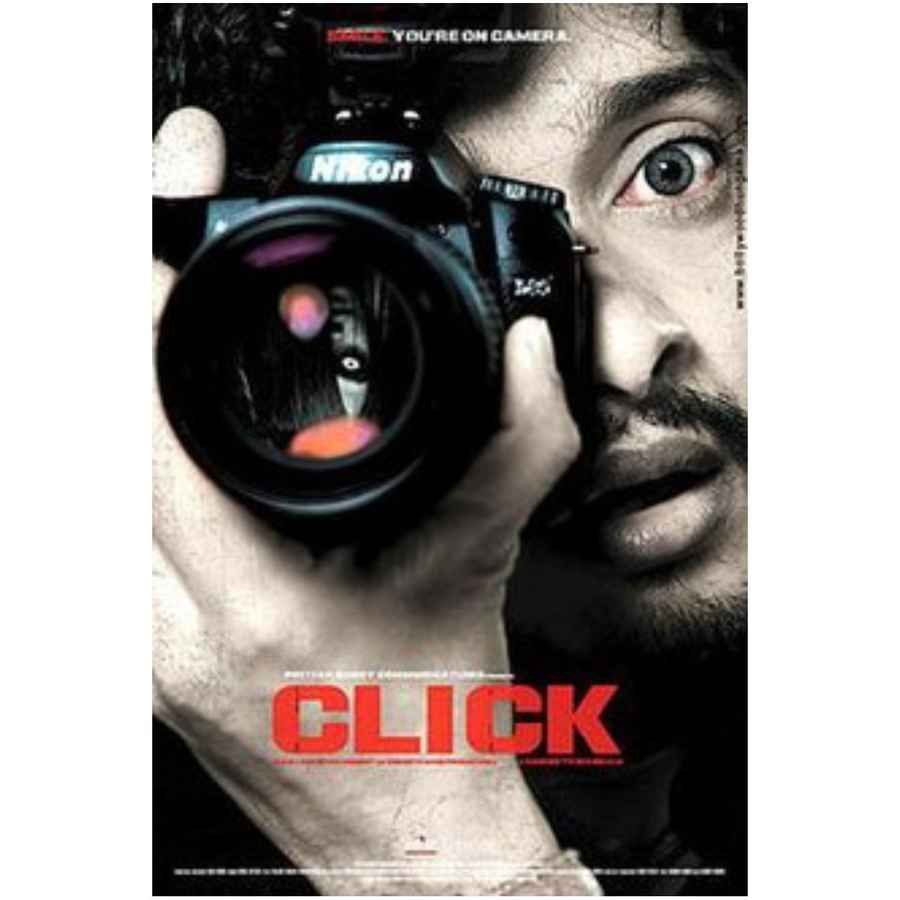 The movie revolves around an ace photographer, Avinash Mehra, who lives with his girlfriend, Sonia, who's a model. Things start to go downhill after they're involved in a road accident while returning from a party and flee. Avi starts experiencing neck pains, and his weight increases even though it isn't visible. Shortly after, his friends start committing suicide, and the couple starts looking into the reason behind their deaths. Following a major plot twist, Avinash and Sonia unlock a dark chapter from Avinash's past.
If you loved Laxmii, then you ought to watch Kanchana, a comedy horror movie that shows the life of a meek man called Raghava who avoids stepping out in the dark. Raghava is possessed by the vengeful spirit of a transgender person, Kanchana, who was insulted and murdered by a greedy minister who was eying his land. The perfect mix of jump scares, plot twists and acting make it one of the best horrors on Sony LIV India.
Directed by Raghava Lawrence, Kanchan 2 is second in part of the thrilling series and shows a cameraman who is terrified of ghosts, but things go awry when he starts working on the sets of a horror show. The chilling scenes ensure a lot of jumpscares and quickly make it one of the best in this Sony LIV horror movies list. If you want to enjoy a fun movie night with the family and want some chilling scenes and jump scares, then this is a great watch.
The third movie in the sequence, Kanchana 3, follows the ghost-fearing Raghava as he goes to attend a family function in Coimbatore. His family (consisting of his mother, brother, and sister in law) experiences strange and supernatural incidents. The plot thickens as Raghava is possessed by a vengeful spirit, Kaali, who will stop at nothing unless he kills the evil minister, Sankar. You'll have to watch the movie to know why Kaali was after the minister and how things turn out in the end!
Counted among the scariest movies on Sony LIV, The Exorcism of Emily Rose starts with a young, ambitious lawyer, Erin Bruner taking up the controversial case of Father Richard Moore to become a senior partner at her firm. Erin gradually realises that supernatural forces are at play and strives to prove him innocent as he is accused of negligence during an exorcism, which led to Emily's death. You should surely watch this movie as it brilliantly combines the case and supernatural occurrences felt by the people involved in it.
If you want to enjoy some old yet memorable Hindi horror movies on sony LIV, then you can't go wrong with Darna Zaroori Hai. The movie opens up with five young children who find shelter in an old bungalow on a rainy night. The audience eventually gets to know that the children are challenged by the old woman to sit through six scary stories to see who's the bravest. As we proceed with the stories, it becomes evident that the children are being hunted down by some evil entity.