Best Elliptical for Home in India
Are you a fitness freak who loves to get good cardio in the morning? Then you must already know the endless benefits of an elliptical machine! These cardio beasts can give a boost to your stamina, burn a lot of calories, improve your balance, and more, making them a must in your fitness regime. However, with the pandemic leaving us stranded in our homes, going to the gym has become a distant dream. But you don't need to rely on your local gym to get your daily dose of cardio. How? Well, through ellipticals for homes! By getting one of these at your home, you would be able to work a good sweat every morning without having to leave the comforts of your home. In case you are planning to buy an elliptical cycle for your home, it is recommended to go for only those variants that offer optimal stability and resistance. Plus, shortlist only those models that have comfortable pedals so as to make long workout sessions a bit easier. To help you make the right decision, we have handpicked the ten best elliptical exercise machines on Amazon. Here's an overview of our list: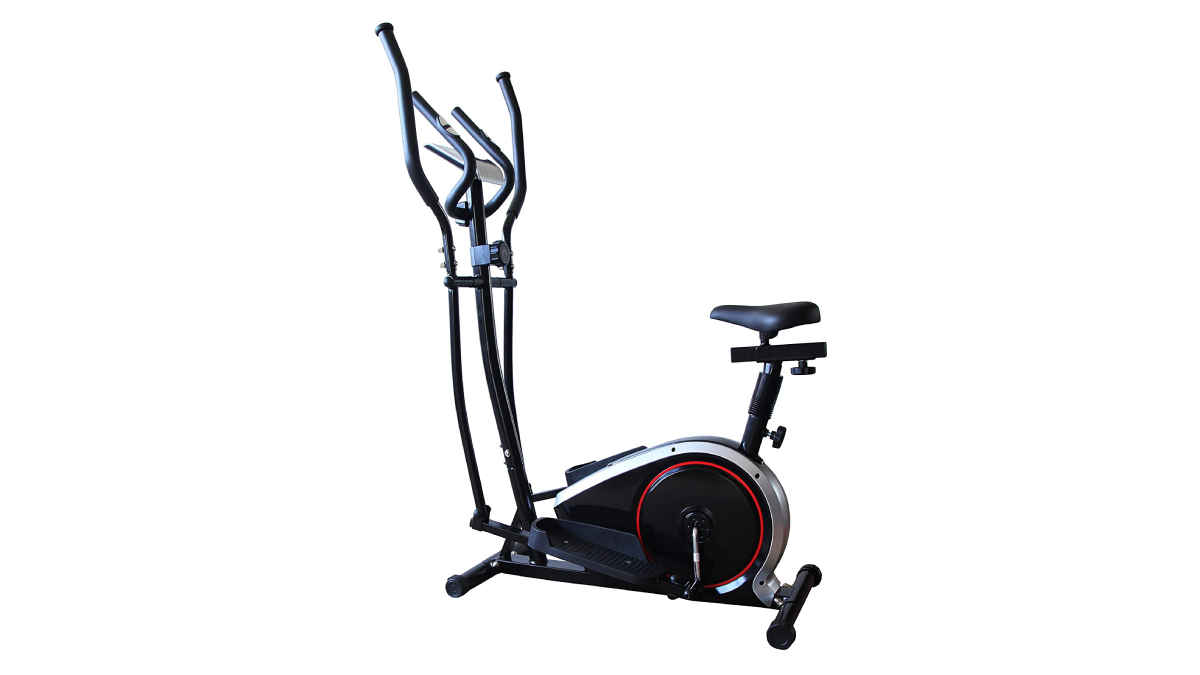 The Durafit Waltz Elliptical Cycle has a safe and secure pedalling system in place. Coming equipped with large pedals that can suit a wide range of sizes, the cycle helps in keeping accidental slips at bay. It offers an adjustable resistance that can switch between 1-8 levels, allowing you to work out under different conditions. As it features a digital display that indicates different parameters, such as calories burnt, speed achieved, and distance travelled, it assists you in keeping track of your performance. However, the best part about the Durafit Waltz Elliptical Cycle is its heart rate sensor that gives a real-time pulse rate, enabling you to remain in the ideal pulse zone. It has been designed keeping in mind user comfort and convenience, which reflects in its gadget holding stand. Some of its other notable features are wheels for easy movement and a sturdy build.
Available

₹ 15,999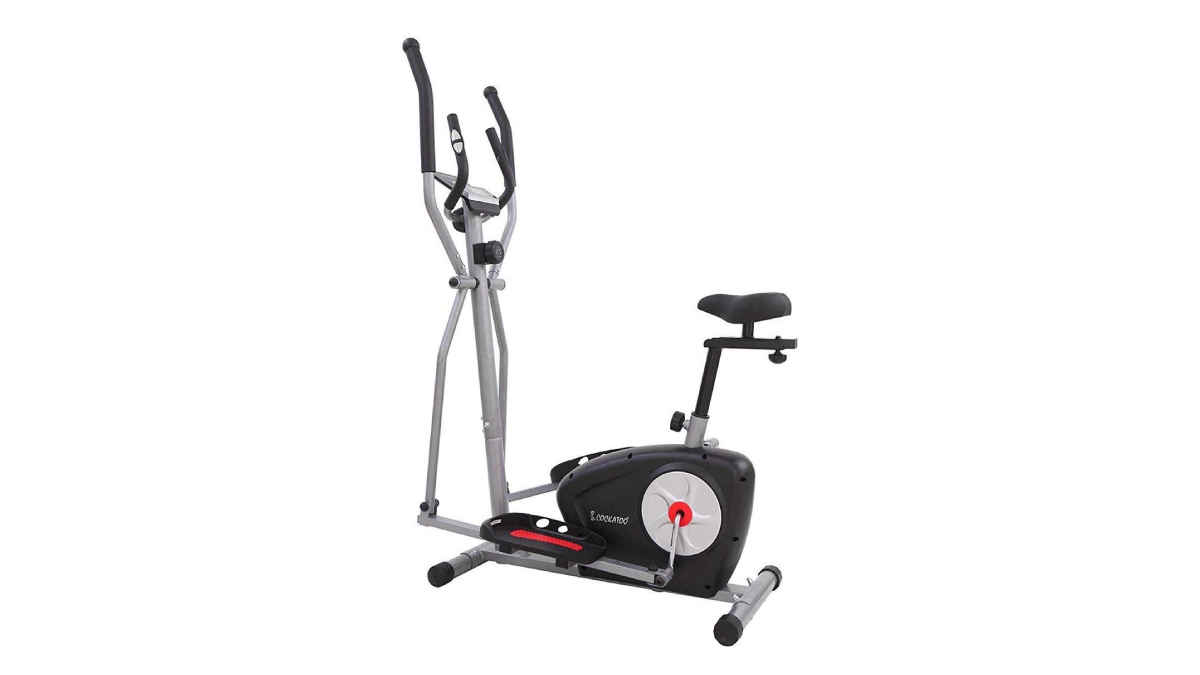 The Cockatoo Elliptical Cycle (CE03) has textured and fixed-inclined pedals, which have been specifically designed to deliver optimal grip and stability. Moreover, its pedals automatically adjust to the natural movement of your feet, making way for a seamless cardio session! It lets you intensify your exercise with a total of 8 levels of magnetic resistance, where each level pushes you further towards your fitness goal. It is one of the best ellipticals for homes because of its heavy-duty steel frame, which can support up to 120 kilograms of weight and provides a stable platform for intense workouts. Featuring a cutting-edge LCD monitor, you could take an easy glance at the distance you have travelled, the calories you have burned, and the speed you have achieved. In addition to these features, the Cockatoo Elliptical Cycle also incorporates an adjustable seat and 3-position pedals.
Available

₹ 15,990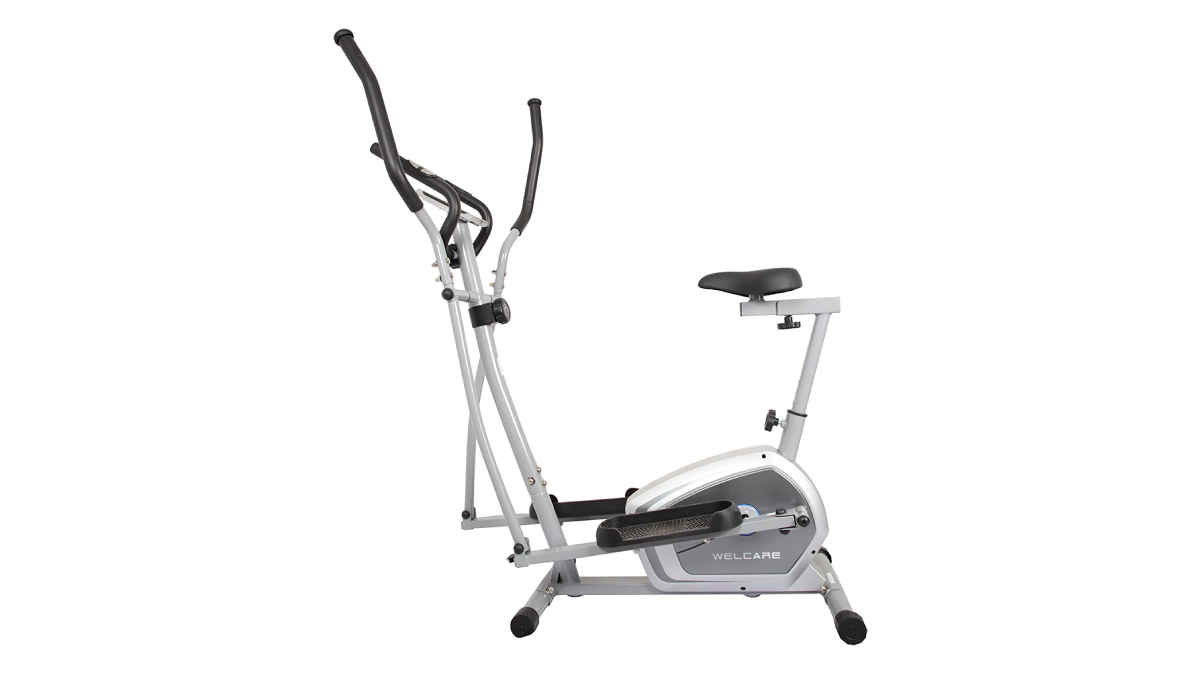 The Welcare Elliptical Machine is powered by 5-kilogram flywheels that work on two-way rotation. They help increase the momentum and reduce the impact on your knees, paving the path for a comfortable cardio workout! It has a built-in pulse sensor on its handrails that allow easy measurement of heart rate. This means you could stay in the desired pulse zone and achieve top-notch results! The real-time pulse rate, along with speed, time, and distance, is displayed on its large LCD screen, helping you keep track of your session. Offering a total of 8 levels of magnetic resistance, the Welcare Elliptical Machine is ideal for every type of training (1-3 for casual training, 4-6 for strength training, and 7-8 for bodybuilding). In terms of construction, the machine is made of high-quality metal that can support up to 90 kilograms of weight. Apart from these, some of its other prominent features are non-slip pedals, transportation wheels, and an adjustable seat.
Available

₹ 16,600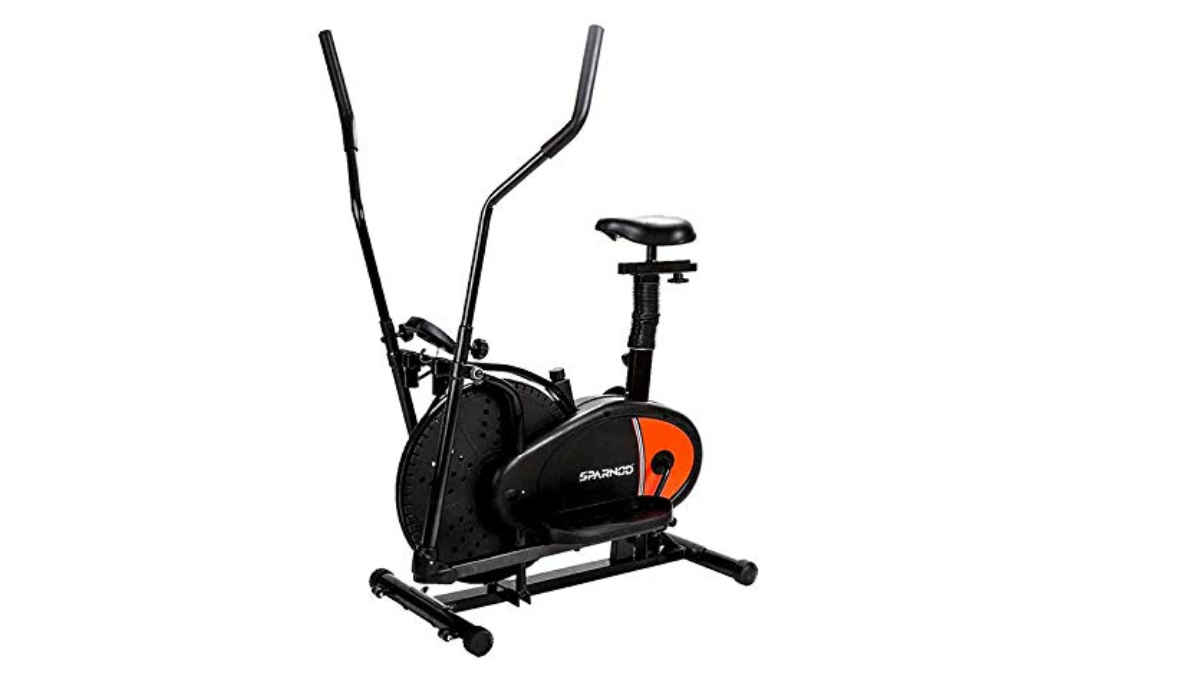 The Sparnod Fitness Elliptical Cycle (SOB-1000) features a 4-way adjustable cushioned seat, delivering a comfortable indoor riding experience. Allowing you to adjust the seat up and down and front and back, you can easily find a position that best suits your comfort! As it comes along with long and textured foot pedals, rest assured it would support your feet in both movements. Where forward pedalling would exercise your quadriceps, backward pedalling would target your hamstrings. Moreover, the Sparnod Fitness Elliptical Cycle (SOB-1000) has an easy-to-set tension adjustment knob, enabling you to set the resistance level conveniently. With a digital monitor, you can easily know your timing, how many calories you burned, and how much distance you travelled. Taking into consideration these state-of-the-art features, this machine is hands down amongst the finest ellipticals for home!
Available

₹ 11,999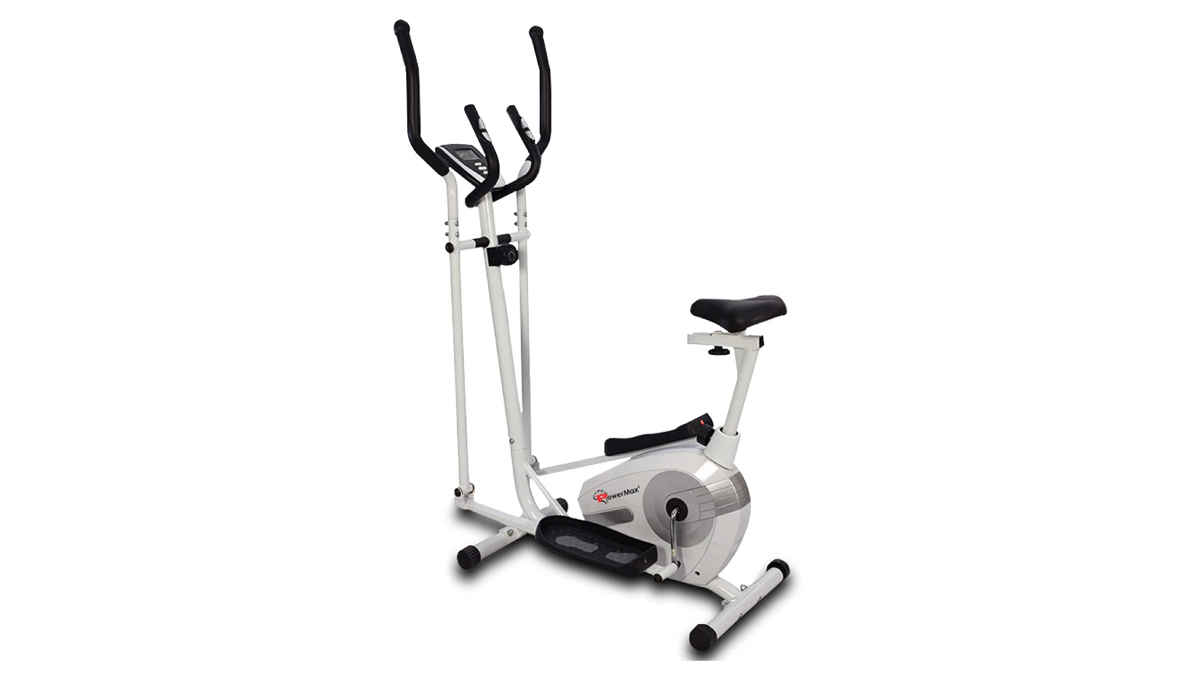 The PowerMax Fitness Elliptical Cycle (EH-250S) works on a two-way drive system that ensures the machine is quiet and smooth. This translates to noise-free workout sessions! It has a heavy load capacity and can bear up to 100 kilograms of weight, making it ideal for every member of your family. Offering a fluid LCD display that shows various readings, including calories, distance, speed, and time, the cycle makes it a point that you are aware of your performance. Using an adjustable 8-level magnetic tension control system, the PowerMax Fitness Elliptical Cycle ensures that you can carry out different types of training. Its large anti-slip pedals prevent you from slipping during intense cycling, keeping unforeseen accidents at bay. It also comprises a sleek design and a comfortable cushion.
Available

₹ 18,200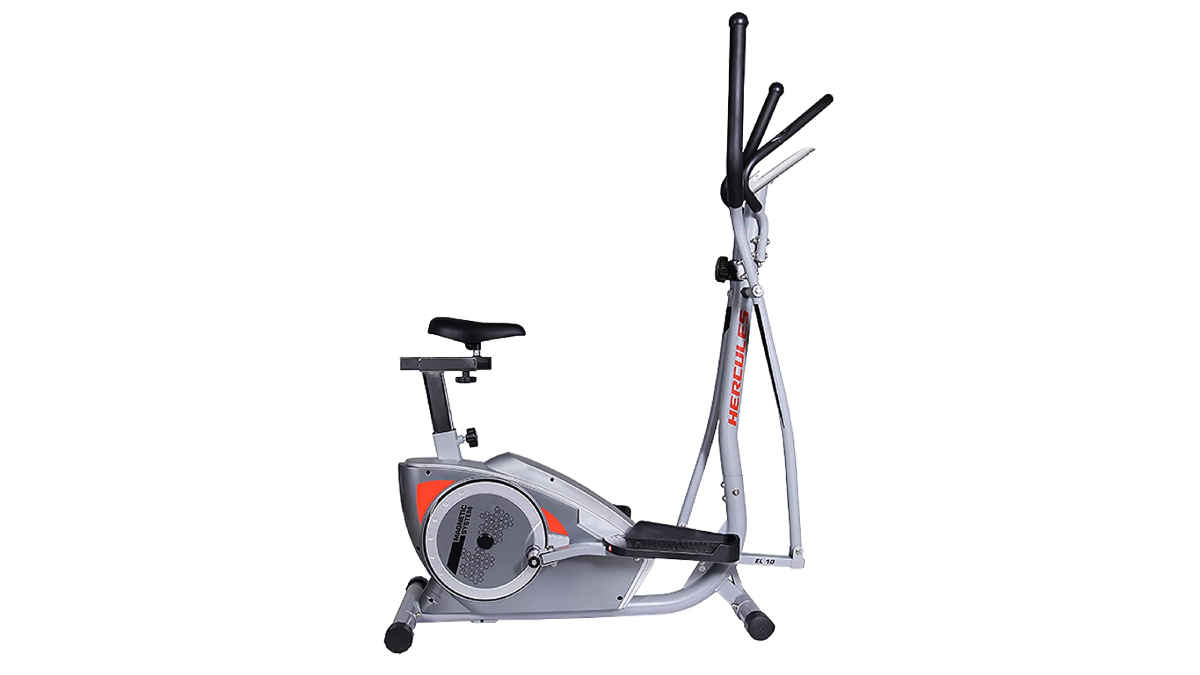 The GrossFit by Hercules Elliptical Machine has a cutting-edge heart rate sensor that can detect your pulse in real-time. It even shows you the fat composition, thanks to its body fat analyser. In addition to the pulse rate and body fat, the LCD also indicates the distance travelled, speed achieved, and calories burnt. Working on a 5-kilogram flywheel, the machine is perfect for long workout sessions. With a uni-crank design and ergonomic build, the GrossFit by Hercules Elliptical Machine is certainly amongst the best ellipticals for homes. Speaking about its resistance, it delivers 8 levels of magnetic resistance. Hence, you could carry out multiple types of training from the machine! It also boasts large anti-skid pedals, an adjustable seat, and transportation wheels.
Available

₹ 28,000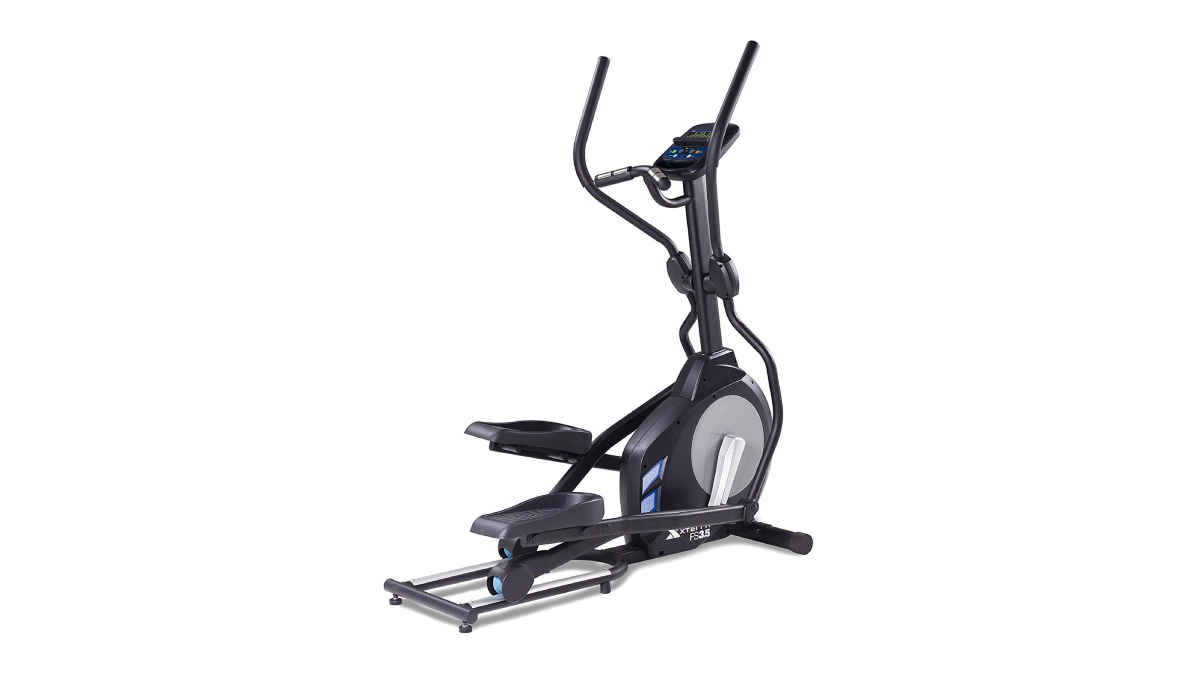 The Xterra Elliptical Cross Trainer measures only 57.1x20.5 inches, which means you can fit this elliptical almost anywhere. Moreover, its built-in transport wheels ensure that you can move it around easily without any hassle! Equipped with a heart rate sensor on the grips, the cycle can monitor your heart rate continuously. Plus, its 24 levels of electronic resistance make sure that you give yourself a suitable challenge. You could even plug in any portable device with a headphone jack into the console audio system and listen to your favourite music. Using a belt-driven mechanism and friction-free magnetic resistance, the Xterra Elliptical Cross Trainer provides smooth, quiet, and maintenance-free operations.
Available

₹ 56,900
The Kamachi Elliptical Cycle features a single-window display that shows the time, distance, speed, and calories count. Hence, you could easily keep track of your performance and measure how close you have come to achieving your goal! The bike features a sturdy wheel, which is made of steel, making it durable enough to withstand tension and support high-intensity workouts. The seat of this cycle comes along with cushioning that offers extra support to the users, making the workout session more comfortable. The pedals of the Kamachi Elliptical Cycle are non-skid and are cornered with extra support that reduces the chances of injuries. It also consists of an aesthetic design, long-rowing handles, and an adjustable tension knob. Hence, it is one of the best ellipticals for homes!
Available

₹ 15,916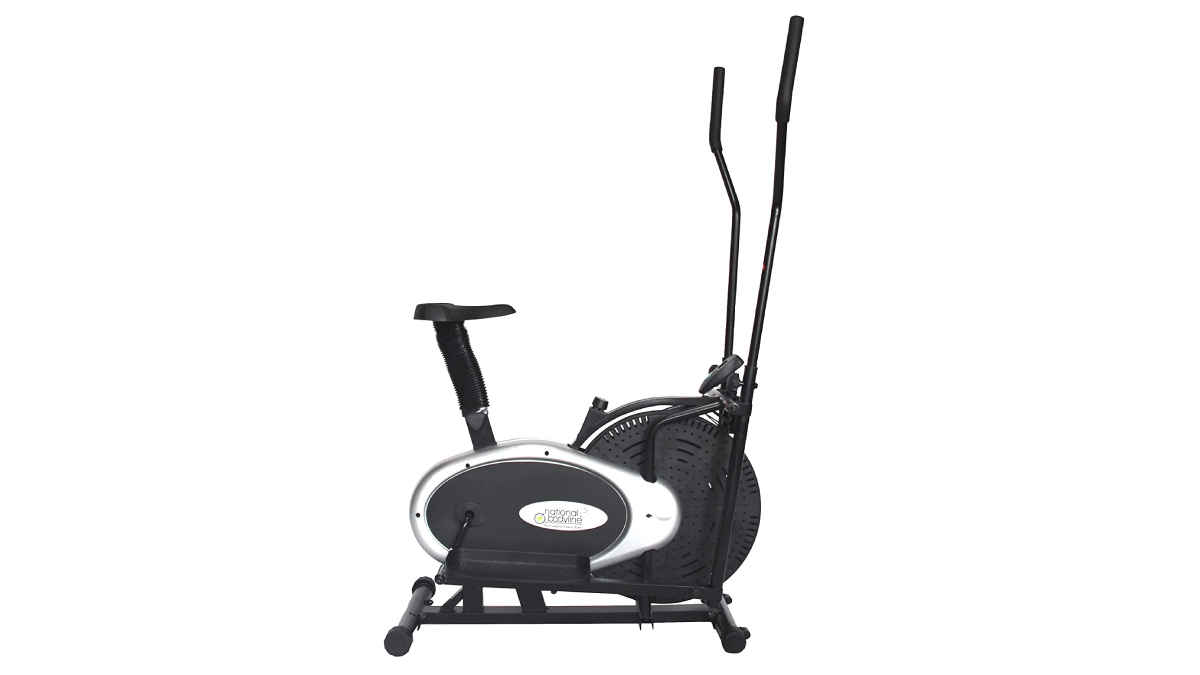 The alternating handlebars of the LEEWAY National Bodyline Elliptical Machine keep your arms engaged while your legs continue to propel you. This means the machine can provide an exceptional upper and lower-body workout! Its computer can track your metrics, such as calories burned, speed, and time, allowing you to know whether the workout was up to your expectations or not. The LEEWAY National Bodyline Elliptical Machine is powered by a chain-driven fan wheel that can run quietly and smoothly. This means no pesky sounds! Apart from these functions, the machine also comes fitted with wheels for convenient transportation and a fully adjustable resistance system.
Available

₹ 10,999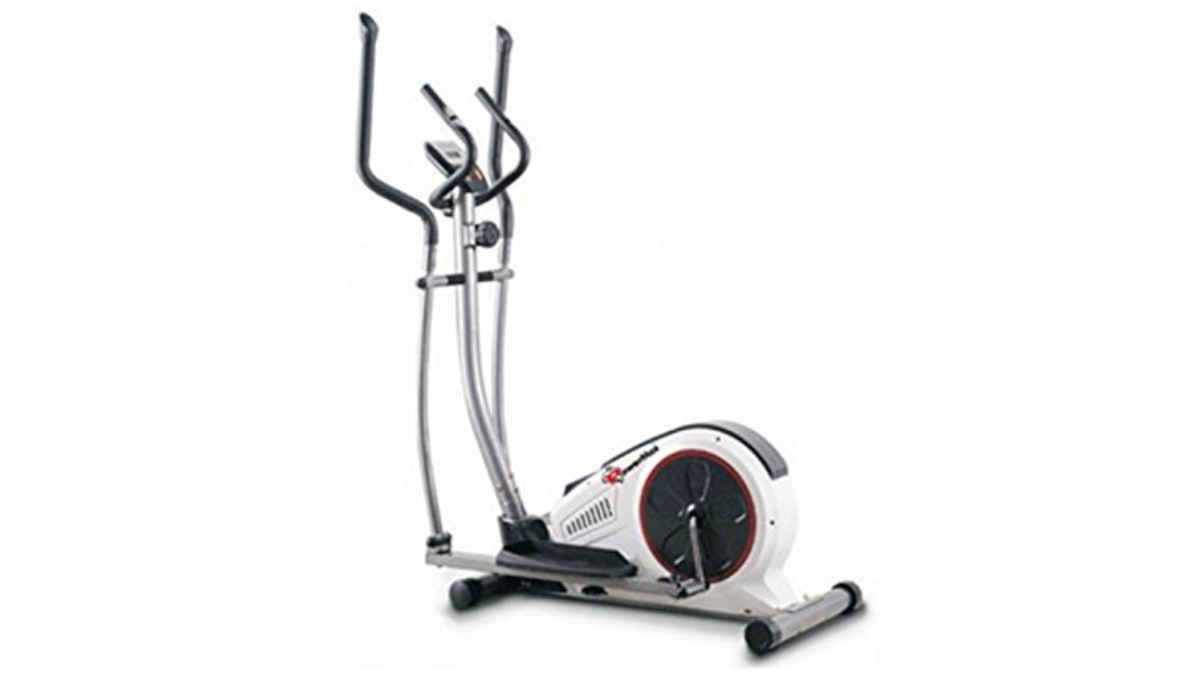 The PowerMax Fitness Elliptical has a large non-skid foot pedal that ensures that you don't slip during intense workouts. Since it has a robust heart rate monitor on its handles, the machine could track your pulse rate in real-time, enabling you to stay in the idyllic pulse zone. Coming along with an 8-level magnetic resistance knob, you could switch between different resistance levels easily. Hence, it is a comprehensive machine through which you can carry out strength training and bodybuilding. It also boasts an LCD display that indicates the time you have cycled, the speed at which you cruised, and the calories you burned. Plus, it also consists of a sturdy build, a two-way crank system, and a 5-kilogram flywheel.
Available

₹ 12,500

List Of Best Elliptical For Home In India
| Product Name | Seller | Price |
| --- | --- | --- |
| Durafit Waltz Elliptical Cycle | Amazon | ₹ 15,999 |
| Cockatoo Elliptical Cycle (CE03) | Amazon | ₹ 15,990 |
| Welcare Elliptical Machine | Amazon | ₹ 16,600 |
| Sparnod Fitness Elliptical Cycle (SOB-1000) | Amazon | ₹ 11,999 |
| PowerMax Fitness Elliptical Cycle (EH-250S) | Amazon | ₹ 18,200 |
| GrossFit by Hercules Elliptical Machine | Amazon | ₹ 28,000 |
| Xterra Elliptical Cross Trainer (FS3.5) | Amazon | ₹ 56,900 |
| Kamachi Elliptical Cycle (OB-329) | Amazon | ₹ 15,916 |
| LEEWAY National Bodyline Elliptical Machine | Amazon | ₹ 10,999 |
| PowerMax Fitness Elliptical (EH-300) | Amazon | ₹ 12,500 |
Professional Feel 260 Watt Multifunctional Food Mixers
₹ 480

|
VEGA Insta Glam Foldable 1000 Watts Hair Dryer With 2 Heat & Speed Settings (VHDH-20)- White
₹ 503

|
Philips HR3705/10 300-Watt Hand Mixer, Black
₹ 2,019

|
Tanumart Hand Mixer 260 Watts Beater Blender for Cake Whipping Cream Electric Whisker Mixing Machine with 7 Speed (White)
₹ 599

|
KENT Hand Blender 150W (16050), 5 Speed Control, 100% Copper Motor, Multiple Beaters, Overheating Protection, Food Grade Plastic Body
₹ 1,275

|