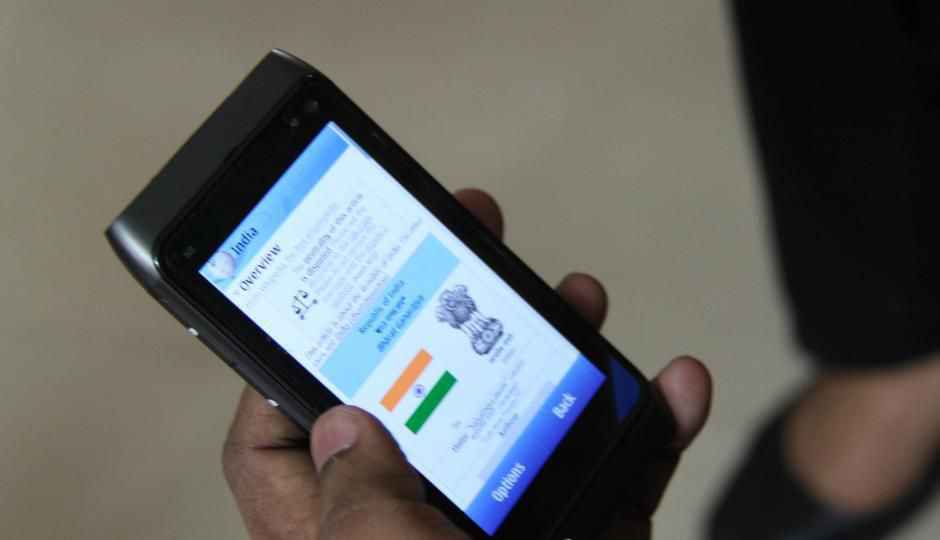 By now, you might have already been exhausted by hearing, reading and learning about Net Neutrality. Even as debates, discussions and controversies persist, Net Neutrality has become a more complex subject, and highly unlikely that a conclusion is reached anytime sooner. As you may recall, the Net Neutrality issue emerged after Bharti Airtel announced a Zero Rating platform – that led to brouhaha on the web and also in the mainstream media. Also, not to forget how the telecom companies and bodies were demonised for the move that supposedly breached the Net Neutrality. Yes, Net Neutrality is important and perhaps is an ideal set up where Internet is open to all. But, why should Zero Rating be banned? Can't Zero Rating and Net Neutrality co-exist?
Let us just focus on just Zero Rating for now. Zero Rating is generally referred to the system in which operators don't charge you for data consumption on particular application or services on their network. For an example, you can browse Facebook without additional data charges on Reliance network. Over the years, you must have already heard of numerous such offers and schemes where a particular Internet company has tied up with a telecom operator for free access to the service. Usually, the move helped these services increase more users base as well as telecom operators having more users accessing data – which is perhaps the main source of revenue after saturation of voice segment. For end users, they get access to their favorite services without additional data costs. Facebook's Internet.org initiative has a similar format.
Why Zero Rating is necessary
Needless to point out that India has a diverse set of mobile subscribers with a significant number using voice only and slower 2G networks. You can blame slower 3G adoption, higher tariff and inconsistent quality for the situation. India is ranked 142nd in terms of Internet penetration presently with only 86 million broadband customers, with 80% of the population having no data connectivity and only 7% of the subscribers availing mobile broadband services (as of February 2015). In such case, the immediate priority in India, where 80% of the population has no data connectivity, is for rolling out broadband networks. Zero Rating, at least on papers, looks to be a great medium to achieve this. In context of net neutrality, Zero Rating may be against the concept, but then there are very few alternatives left to boost Internet adoption in India. Subsidizing data can help a large number of small-volume users get on board. Also read: Why Net Equality is more important than Net Neutrality
In an interaction with Digit, Mr. Rajan S. Mathews, Director General, COAI says: "Zero rating platforms, which have been tried across the globe, only offer more choice to the customer to consume content and provide a platform to content providers. In fact, the FCC (USA) has kept zero rating out of the ambit of the NN guidelines. We believe Innovations such as Zero rating will help enable internet access to these citizens, who may otherwise not be able to afford to enjoy these services at regular rates. Zero rating is not price discrimination. It is only that instead of the user being charged for it, the content provider pays. Such arrangements increase social welfare by transferring the cost of internet access from consumers to content providers. If a content provider deems its revenues (primarily through advertising) substantial, and wishes to engage in distribution arrangements with last mile access providers to subsidize access to its services, then it should be allowed to do so. Zero rating should be part of the customer's choice."
Rajesh Razdan, Founder and CEO, mCarbon says: "We reckon the fact that a huge block of the population in emerging markets like India are devoid of basic internet service. Status quo, Zero-rating can be a competitive tool for introducing both Internet access and relevant online content to low-income communities. By spurring increased demand for Internet connectivity, Zero rating can help carriers achieve the scale they need to invest in better networks, potentially allowing them to provide Internet access at a lower price. "
Facebook has shared some interesting data on adoption of its Internet.org in India:
I.O is working: >800K Internet.org users in India in just the supported 7 circles
I.O is helping people connect to the internet for the first time: ~20% of Internet.org users were previously not active on mobile data (bringing new people online).
I.O seeks to provide people with a path to connectivity by providing a set of free basic services that will serve as an onramp to the internet: For new internet users acquired by Internet.org, only 7% of data usage was Internet.org (including Free FB). These new users are now consuming >100MB per month outside of Internet.org (i.e. People are paying for data from Reliance).
Criticism: Unwarranted?
If Zero Rating is so beneficial, then why so much of controversy, you must wonder. One of the key concerns regarding the Zero Rating program is the monopoly of telecom operators. It is believed that telecom operators will tie up with a large content or app providers and offer them paid prioritization/fast lanes to the detriment of other smaller content/app providers. Another concern is that Zero rating schemes will become a hurdle for "innovation'' as startups will not be able to afford the subsidized rates as well as the investments for tying up with operators.
"We believe, that such innovative schemes will lead to increased trial and uptake of the internet services, which, in turn, will encourage and increase the use of new applications/contents over the internet. Also, such platforms are open to all content providers without discrimination. The choice for tying up with a service provider should remain with the content provider – big or small. It should be borne in mind that "Zero Rating'' has never been the vehicle that either helped, or retarded the opportunities and the success of startups. Such success lies principally in the quality of the application and its ability to provide a valuable and affordable service to customers," explains Rajan S. Mathews. Also read: Airtel tries to clear air on Zero Rating
"The statement made by Flipkart regarding their decision not to offer toll free data service to their customers is consistent with our stand that Airtel Zero is not a tariff proposition. It is merely an open platform for content providers to provide toll free data services. The platform remains open to all companies who want to offer these toll free data services to their customers on a completely non discriminatory basis," Airtel had said when Flipkart had announced parting ways from the Zero Rating program.
Co-existence of Net neutrality and Zero platform
As said above, Net Neutrality is an ideal set up that gives equal access to Internet to everyone. But, in India, priority is to boost Internet penetration, and this is why we cannot impose blanket ban on the Zero platform. In fact, the governments across the worlds have often adopted subsidy strategy to promote any industry or sector. In case of telecommunications in India, if a particular telco ties up with say a Whatsapp or a Facebook to offer free access to its subscribers, it benefits its consumers. A lot of youth and new customers have evolved from those free accesses and services to now heavy data users.
"A well-balanced situation can only be achieved through implementation of well rounded policies that can protect the interests of all," says Rajesh Razdan. "Customer always has the choice to access the entire internet for no content is blocked or throttled. It is only that for certain content, the content provides pay for the access rather than the consumer. Like a toll free call where the terminator party pays. However, it doesn't restrict the consumer from calling out other numbers," concludes Rajan S. Mathews.
What do you think about Zero Rating program? Do you agree/disagree with our views? Let us know your views @digitindia
Other Popular Deals
Samsung A7 2016 Edition Golden

Rs. 18990 *

Buy Now

Mi A2 (Black, 4GB RAM, 64GB...

Rs. 13999

Buy Now

Redmi 6 Pro (Black, 3GB RAM,...

Rs. 8999

Buy Now
*Includes Cashback
​