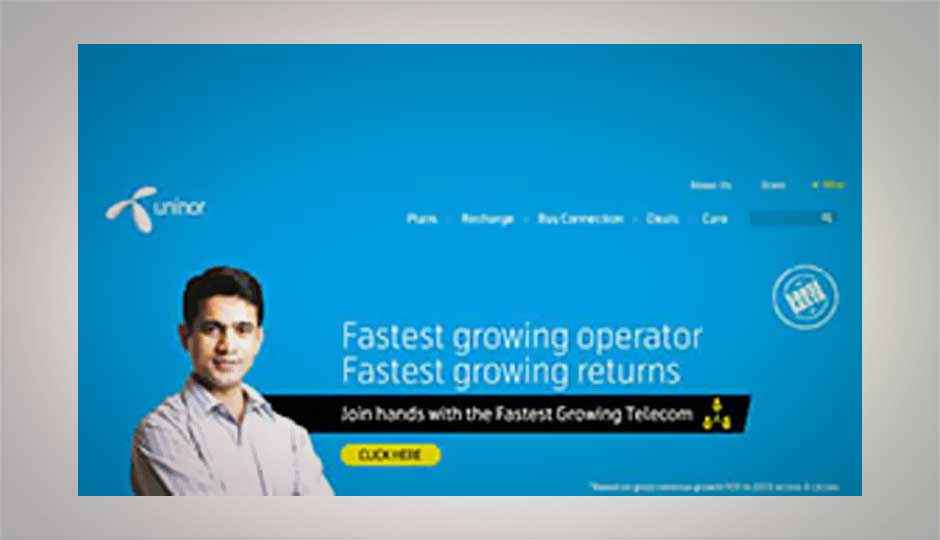 In a bid to boost its subscribers base in India and target the youth, telecom operator Uninor has launched a new scheme under which it offers unlimited access to Facebook and WhatsApp for Rs. 15 per month. Uninor hopes the new scheme will help boost its data users and revenue in 2014.
The new scheme also marks change in Uninor's Internet strategy – shifting from volume based Internet offerings (MB and GB offerings) to service based Internet offerings. "We are moving out of data and moving in to Internet. Internet is the way in which customers consume data and our approach will be to make that usage the cheapest among all operators," says Morten Karlsen Sorby, nominated CEO of Uninor.
Uninor's new schemes are branded as the "Sabse Sasta Facebook" and "Sabse Sasta Whatsapp". The scheme gives subscribers unlimited access to these services at one fixed charge for a period ranging from 1 hour to 1 month.
Take a look at the plans in the graph below: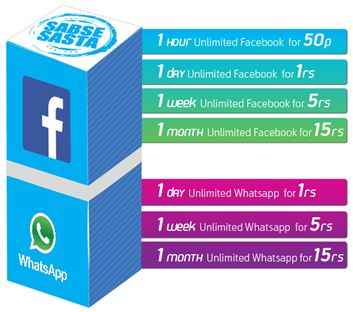 "These plans are a great way to discover Facebook and stay connected with friends and family without worrying about data charges on Uninor." said Kevin D'souza, Head of Growth and Mobile Partnerships, Facebook India. "In Uninor, we have a partner that has the vision and desire to make the Internet affordable and we are excited to help connect the world with them."
"Selling Internet as rupees per MB is like selling air or train tickets as rupees per kilometre. What customers do with Internet is to use it for services like Facebook or Whatsapp. Our plan is to make these services the cheapest on Uninor," said Sorby. "For us, internet will always be about affordability and relevance.
Uninor will be rolling out the scheme in Gujarat, Maharashtra and Goa circles by end of this month. Other circles are expected to follow soon.
Focus on the data market
As most of the telecom operators, Uninor has turned its attention towards the data segment. The telecom operator hopes to double its revenue by end of this year. "We have chosen to move away from the 2G, 3G and 4G discussions and also from the per GB and per MB model. Our customers use services like Facebook and Whatsapp and they expect their experience on these to be of good quality at affordable prices," said Sorby. "This is a natural extension of our mass market strategy - best in basic services with the lowest tariffs."
Technology upgrade
Uninor has kicked off an upgradation of technology and infrastructure to gear up for the expected surge in Internet traffic.
The capacity expansion project includes enhancement of packet core nodes, creation of dedicated resources only for these services and enhancing transmission and compression mechanisms. With these, and other measures, Uninor says its network infrastructure will be able to support two times the Internet demand than what it is today.
Source: Uninor