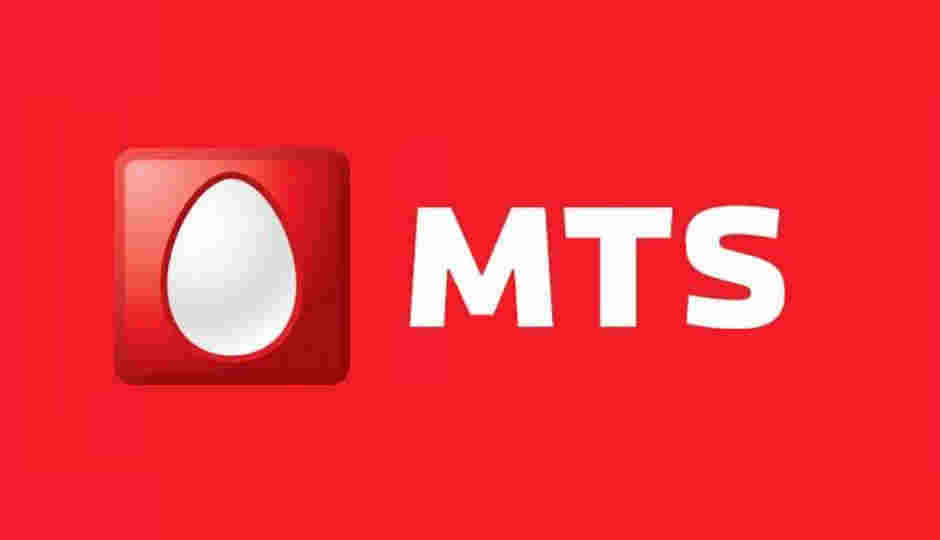 Sistema Shyam TeleServices Limited (SSTL), which provides telecom services under the brand MTS, today announced its partnership with Rapid MetroRail Gurgaon Limited (RMGL) to provide free Wi-Fi services on all trains running on the 5.1 Km long six station corridor. The new service covers all Rapid Metro trains and Sikanderpur, IndusInd Bank, Cyber City, Phase 2 and Micromax Moulsari Avenue metro stations. With the new initiative, 30,000 daily commuters of Rapid Metro will get to access Internet speeds up to 9.8 Mbps (based on MTS' 3G Plus network) for free.
As an introductory offer, MTS is offering its free Wi-Fi service for a period of six months.
Getting started
To get started with MTS' free Wi-Fi service on Rapid Metro, you need to visit an MTS kiosk on the Rapid Metro stations and take a free WiFi coupon – scratch the same to get the Activation PIN. There are 5 MTS kiosks on 4 Rapid Metro stations, two at Sikanderpur and one each at IndusInd Bank Cyber City, Phase 2 and Micromax Moulsari Avenue.
Check for available Wi-Fi networks on your device – select "MTS 3GPLUS Wi-Fi" network.
On entering any URL, users will be automatically redirected to the MTS 3GPLUS WiFi page, select NEW USER option and enter a valid Mobile Number and the Activation PIN, click the 'submit' button.
Users will receive a password via SMS on the mobile number entered, use password & start surfing the internet.
Data speed
MTS' Wi-Fi service is based on its next generation CDMA services - Evolution-Data Optimized (EV-DO) Rev. B Phase II network, branded as the 3G Plus. The network is supposed to deliver data speeds of up to 9.8Mbps, which is equivalent or better than the current 3G network speeds.
We used the Wi-Fi service on the train as well as on the Phase 2 metro station. According to the speed tests, network speed was good enough for browsing and streaming. However, it will be interesting to see how MTS manages the network when many people try to go online.
Speed test on a laptop
Deployment
Explaining challenges faced by MTS while deploying the Wi-Fi network, Mr. Ashwani K Khillan said to Digit: "There were three major challenges. First was to provide network/connectivity on a moving object. Because the challenge in providing connectivity on a moving object is to ensure backhaul. Generally, the transmission points are fixed, but here we needed to have moving transmission points. That was our first challenge, which we overcome by using 3G Plus network."
"Second challenge was the clutter around the corridor. There are a lot of high rises, buildings and some really congested houses. These kind of clutter cause a lot of interference in the network. Thus, it was a huge challenge to plan a smooth network on the route. Third was how do we make sure we are able to authenticate users. Now we what we are doing is when someone buys our voucher, sends us his mobile number and activation pin, we send a SMS confirmation to authenticate the customer. This was to keep track of data usage and for other relevant usages"
"Installation didn't take much time. Most of the time was on planning and fine tuning the plan. The installation did not take more than 10 days, while planning took 4-5 weeks. And then afterwards optimisation, which again two weeks of time," he added.
On possible challenges faced if such system was to be implemented in the Delhi metro, Mr. Khillan said: "Now I think one-tenth of the challenge we have already completed. For technical people, it was a heaven in disguise that we were able to start at a very small scale. If we would have been asked to implement the system in the whole of DMRC, obviously the challenge would have been much bigger. We have learnt a lot from the Rapid Metro Gurgaon deployment and look to use the experience elsewhere as well."
Expansion
After having launched the Wi-Fi service on Rapid Metro Gurgaon, the obvious question that strikes whether MTS will launch a similar service on the Delhi Metro. MTS does not rule out the possibility, as it says: "Our plans are ambitious. In this case, if this particular experience will be successful, we will try to continue our development in the transport industry. Our plan is to significantly increase Wi-Fi network. But, we need to launch the service in one line to understand the customers, quality of service and other related things. This experience will be important for us. After its success, we may negotiate with DMRC regarding implementation of such service in Delhi Metro."
"...the idea is to take this further and reach out to more public and cover public locations across the country. This way we can reach out to data consumers more effectively".
Besides Rapid Metro Gurgaon, MTS India is also looking at opportunities to provide similar services in other public places including metros & educational institutes in other cities.
KV Ramachandra, COO, Delhi Circle, MTS India, Shiva Keshavan MTS Brand Ambassador, ... , Sanjiv Rai, MD & CEO - Rapid Metro Gurgaon, Ashwani Khillan, CTO - MTS India
A small but worthwhile step forward
Evidently, there's an increasing demand for faster data network, especially on the go. Last year, we saw Huawei and Bharti Airtel teaming up to provide Airtel 3G to passengers travelling in EasyCabs in Delhi NCR. Moreover, Indian Railways offers free Wi-Fi on New Delhi-Howrah Rajdhani train. At the recently held LTE India 2014, the industry contemplated Wi-Fi hotspots as a serious option to alleviate the stress on cellular networks.
If MTS' initiative turns out to be a success, it will encourage other telecom operators to come up with similar Wi-Fi hotspot services in the NCR as well as other parts of the country.
What do you think of MTS' Wi-Fi service? Should similar Wi-Fi services be launched in other parts of the country as well? Let us know your views in the comments section below or @1987kulbhushan