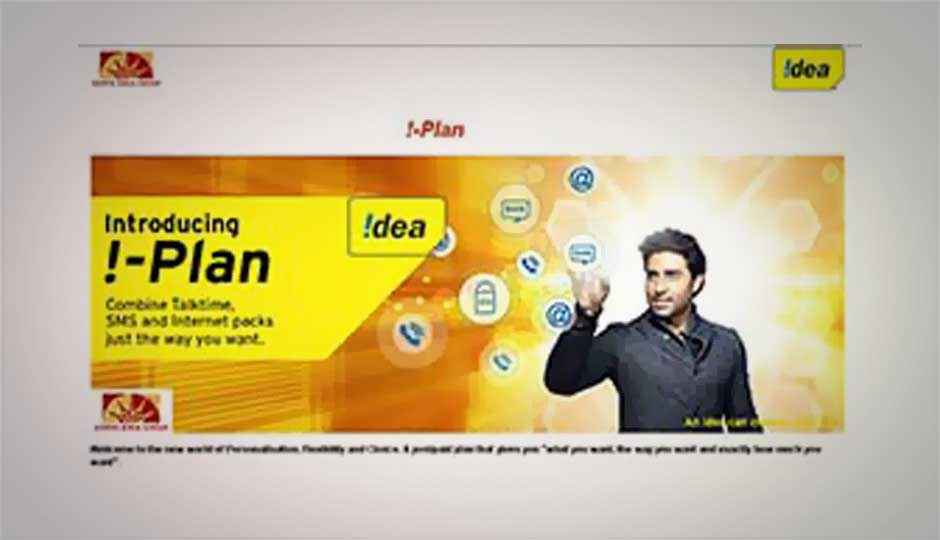 Idea Cellular has launched a new plan called "i-Plan", which allows users to choose, create and customise their monthly plan from a range of data and voice plans. Idea is offering its new plan to prepaid customers.
With Idea i-Plan, users can choose from a range of rental plans, starting from Rs. 199 to Rs. 999. The plan allows users to choose from packs on data, voice and SMS. Idea is also offering the option of add-on packs which users can combine with their monthly rentals to create their best suited plan.
The i-Plan offer is available for new and existing postpaid Idea subscribers who can activate the plan by simply selecting the rental plan, followed by the free packs, and Top-up with any add-on pack if chosen. To choose the i-Plan, Idea customers can simply dial '121' from their Idea connection or visit any Idea store. The Idea i-Plan is available across all circles (except Punjab) in India. You can check out the Idea iPlan in detail here.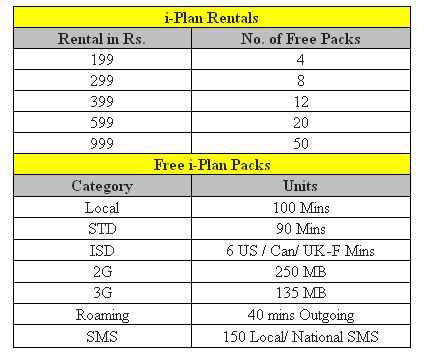 "The Idea i-Plan is in line with our 'Customer First' approach as it gives the customers the freedom of choice, personalisation, flexibility, and control. The postpaid category is maturing and comprises of high ARPU customers who have different needs and requirements which will now be catered aptly by the new i-Plan," says Sashi Shankar, Chief Marketing Officer, Idea Cellular.
Idea's new iPlan is very similar to Airtel's recent myPlan scheme, which also allows users to design their postpaid mobile plans. Airtel myPlan users to choose from a range of monthly rentals priced between Rs. 199 and Rs. 999. Read more about Airtel's myPlan here.