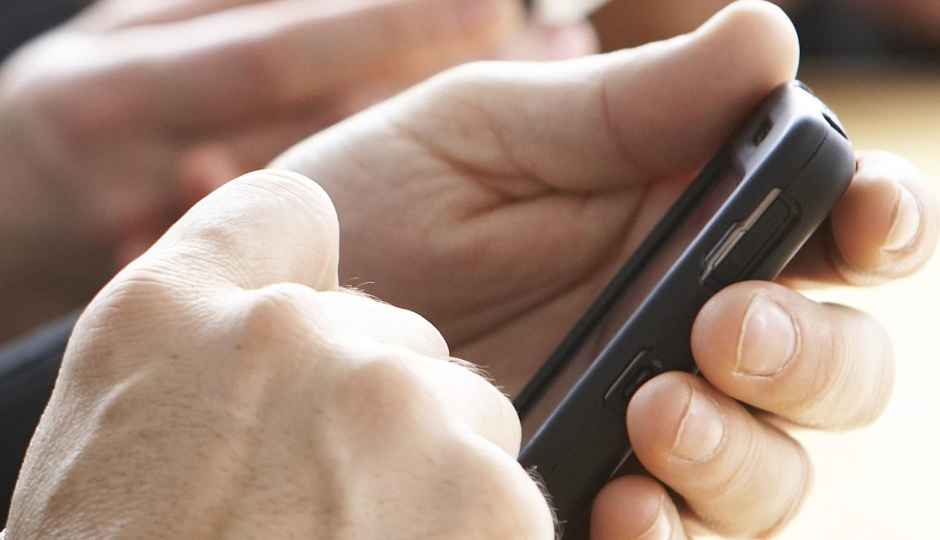 With voice segment near at saturation, telecom operators are focussing on the data – which is considered to be the next major growth area for service providers. With more and more customers preferring larger data packs, the operators are looking to cash in on with lowered tariffs and tie up with smartphone companies. The telecom operators are also exploring the idea of self-branded smartphones to propel the data adoption in the country as well as reach out to the first-time smartphone users.
Currently, the operators seem to be happy targeting the entry-level and budget segments. But will that be sufficient for the operators in a longer-term? Shouldn't they be taking the idea of self-branded phones more seriously? Why operator-branded smartphones are better deals? We make an attempt at analysing the trend and suggest a few pointers how the operators can improve on this offering. But first, we take a look at the current trend:
Current trend
A very few operators such as Idea Cellular and MTS have launched self-branded smartphones in the country. Idea recently launched !d 4000, 4-inch dual-SIM 3G smartphone. The operator offers 3G data benefits of 1.6 GB 3G data and Free Idea TV for 3 months, with a pack priced at Rs. 259 for existing subscribers, and 1.6 GB 3G data and Free Idea TV for 3 months, with a pack priced at Rs. 261 for new subscribers. Idea says its strategy is to "proliferating data services through the sale of affordable 3G smartphones".
"A large base of Indian consumers want affordable, yet, feature rich smartphones to experience 3G and mobile internet. !d 4000 will address this demand in the market and enable 2G users to upgrade to 3G in our key 3G markets," said Sashi Shankar, Chief Marketing Officer, Idea Cellular.
India's only CDMA-exclusive operator MTS India recently launched MTS Blaze 5.0 bundled with 100GB bundled data. The Blaze 5.0 is a dual-SIM smartphone featuring 5-inch display, quad-core processor and Android Jelly Bean.
Reliance Communications and Videocon Telecom have also forayed in this segment. Other telecom operators, however, haven't explored the self-branded idea much. Few years ago, Vodafone did come out with Magic Box phones. Moreover, the likes of Bharti Airtel haven't launch self-branded smartphones, but preferred to tie up with smartphone companies to offer bundled data plans.
Operator-branded smartphones: A better deal?
Looking at the trend, the operators are targeting the affordable segment with self-branded smartphones. Bundled data is one of the top benefits customers get with these smartphones, which come with basic set of specs in their price range. While customers may get upgraded specifications, they might miss on the data benefits. From the industry point of view, the self-branded smartphones help keep customers sticking to their networks.
".... self-branded smartphones offer a better deal than affordable 3G smartphones. The telco brand gets established over a period of time. It increases brand recall, top-of-mind-awareness / intention to purchase, hence giving a scope to leverage on the brand equity of the telco. Customer retention for the handset organization using the same telco's brand gets easier, possibility of customer delight gets increased & the distribution infrastructure of the telco is leveraged upon for handset placement at the counters. Offering self-branded smartphones gives an opportunity to the telcos' channel partners to make additional margins, increase their return on investments," says Mr. Arvind BALI, Director & CEO, Videocon Telecom in an interaction with Digit.
"There is usually lesser margin involved in case of operator-branded smartphones. Therefore the customer gets a better deal in comparison to other smartphones available in the market. Moreover, as mentioned earlier operator-branded smartphones also come bundled with exciting voice and data offers which increases the customer's stickiness with the brand," says Mr. Sandeep Yadav, Head, Data & Voice Business Line, MTS India in an interaction with Digit.
How can operators make it better?
Affordability
Even though operators are already keeping the prices of self-branded smartphones low, there has to be a focus on ensuring these devices deliver value for money. It's already known fact that India is a price-sensitive market and price plays a huge role. "It is important to note that price is still the determining factor for most Indian consumers," acknowledges Mr. Sandeep Yadav.
More Data and Content
As said above, data is the main highlight of the operator-branded smartphones. Operators should come out with more lucrative schemes/plans with these devices. MTS' recent 100GB data plan with Blaze 5.0 is one such example that shows data can be USP for a smartphone offering. Moreover, data can be coupled with a lot of preloaded content. Like Idea Cellular, MTS offers several exclusive apps - MTS Playground (a music app that lets the customers download and listen to their favorite songs), MTS TV (lets you stream over 100 TV channels) and MTS Wizard (enables customers to activate their smartass phone, pay phone bills online, customize it and lots more).
We expect the operators to come up with similar or better plans with the self-branded smartphones.
High Spec'd and Different Segments
Currently, the operators are offering entry-level smartphones with basic set of specifications. After the success of Moto G and Moto E in India, the smartphone makers are under pressure to deliver high spec'd affordable smartphones. Operators need to focus on this. A high spec'd device such as Moto G along with a lot of data benefits could be a great deal for users.
"Smartphones are not merely about technical specifications. One also needs a data connection that is consistently fast and provides a fantastic browsing experience," says Mr. Sandeep Yadav, Head, Data & Voice Business Line, MTS India.
That said, operators should also explore higher price ranges. How about a mid-range operator-branded smartphone? And why not a premium smartphone? Operators have to explore different price categories to push volumes as well as gain more acceptability.
"In our view, self branded handsets should be offered at all price points across feature phones, dual sim handsets & smartphones to push volumes; make this concept go from drawing boards to the field successfully & to appeal to both voice & data users," adds Mr. Arvind Bali.
Tie-up with e-commerce sites
Exclusive tie ups with e-commerce websites is a new trend and has proven to be successful as well. As highlighted in our previous analysis, the exclusive tie up is helping smartphone companies save on cost as well as leverage already established networks of e-commerce websites in the country. Moreover, they now have to invest less time/energy on monitoring the distribution. Operators should give a try out this model as well. Also read: How exclusive online launches are boosting e-commerce in India
Other challenges
What could other possible reasons have kept operators from exploring the self-branded phones idea? Mr. Arvind Bali explains: "Few possible challenges could be the return on investment of the telcos' channel partners & speed of rotation of the handset stock. When a handset is on the shelf for a long time, it becomes obsolete leading to price drops."
"Smartphone pricing is falling by the day. To give an impetus to the offtake from the shelf, the handset & sim-card bundling offer has to be lucrative, pricing has to be affordable across price points & the branding has to be apt. If the offtake is low and channel investment gets blocked, money may have to be put from the pocket for price protection of the channel partner."
Conclusion,
The concept of self-branded smartphones has all the potential and operators should take this up more seriously. With already a targeted audience and established brand, it shouldn't tough for the companies to market these devices. Telcos are apparently making several efforts to push data penetration in the country. Already, data penetration and usage are going up given the OTT to play with. A lot of people are getting glued on to social networks/communities, chatting, multi-player online gaming etc. Telcos can further tap this segment with self-branded smartphones and other similar offerings that are aimed at boosting data usage.
Other Popular Deals
Samsung A7 2016 Edition Golden

Rs. 18990 *

Buy Now

Mi Redmi Y2 (Gold, 3GB RAM,...

Rs. 8999

Buy Now

Redmi Note 5 Pro (Gold, 4GB...

Rs. 10999

Buy Now
*Includes Cashback
​