07
Careers in web designing
What are the first thoughts that come to your mind when you hear "web designing"? Obviously, it would involve the web and creativity. And you're not wrong, the basic premise is pretty straightforward: There's a medium (the internet), a delivery method (a browser) and an end-user, and the job of the web designer is to create content, deliver it and run usability and readability checks to ensure that everything runs the way it is intended to.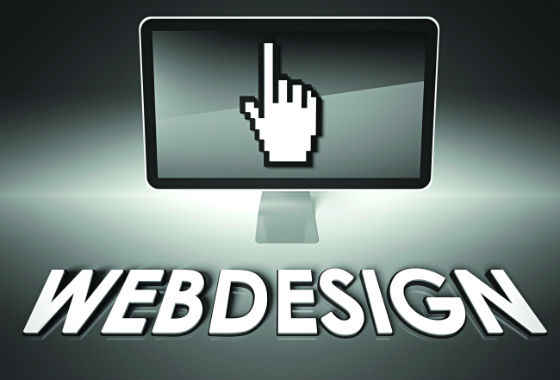 CAREERS IN WEB DESIGNING
Be an architect of the web and in turn shape your own future. Read on to find out how
What are the first thoughts that come to your mind when you hear "web designing"? Obviously, it would involve the web and creativity. And you're not wrong, the basic premise is pretty straightforward: There's a medium (the internet), a delivery method (a browser) and an end-user, and the job of the web designer is to create content, deliver it and run usability and readability checks to ensure that everything runs the way it is intended to.
Starting with the basics
There are prerequisites to becoming a web designer. Since this is a knowledge intensive job, you need to have sound knowledge of mark-up languages such as HTML, XHTML and XML; stylesheet languages such as CSS and XSL; client-side scripting such as JavaScript; server-side scripting such as PHP and ASP; database technologies such as MySQL and PostgreSQL; graphics design tools like Adobe Photoshop, Adobe Illustrator and Adobe InDesign; and multimedia technologies like Flash and Silverlight. If these terms sound overwhelming, you probably haven't taken your first steps into the coding world just yet. Don't worry; start small with basics like HTML. Later you can specialise in one or more amongst these based on what interests you. Although it does help to have broad-based knowledge – it's what separates an average designer from the pros. Tenacity and an eye for detail are also key to success.
You may wonder "How is web designing different from programming and graphics designing?" Graphics design is a much wider field and is not limited to the web. When applied solely to the web, graphics designing is the part that forms the visual aspects of the site; whereas web programming involves writing the code that lends the website the functionality that makes the design work. A web designer has knowledge of both, programming and graphics designing. The job profile also depends on the size and structure of the company that you work in. In smaller companies, everyone does a little bit of everything – the work is shared and overlaps amongst people.
A day in the life of a Web Designer
A typical day starts with the designer sitting down with clients for a thorough need-analysis. This is where communication and assimilation skills come in handy; after all, a job well understood is a job half done. In most cases, the client will provide you with required inputs such as text, imagery, logo, fonts and pictures; there are exceptions where the designer is asked to create these aspects too.
G. Sai Nihas, who works as a freelancer for 3SixtyFive, a social media and branding firm, sums up his typical day like this: "on an average I work for about 7-8 hours, and I use Adobe Photoshop CS5, Adobe Illustrator CS5 and Adobe InDesign CS5. Also, I think what separates an average designer from a master is the amount of creativity involved and the time taken to accomplish the project." Nihas further clarifies that his work mainly involves creating the interface i.e. the overall look of the page, hence he doesn't need to fiddle with the functionality part of the website which involves programming.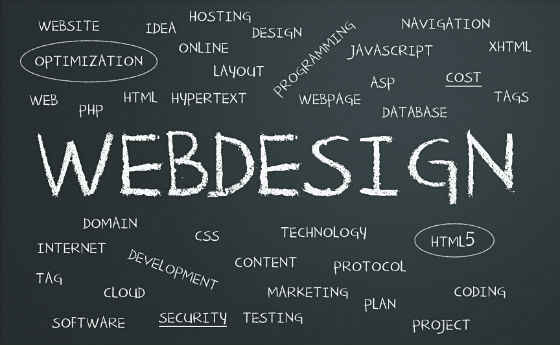 There are many facets to web designing
There's an important distinction to be made here between web designers and web developers. Binny V.A., a freelance web developer, gives us his perspective: "People outside the web development field, say desktop programmers and managers, usually club us web designers and web developers together. But no one in the web development field will confuse the two. That being said, there are quite a few programmers who are great at designing and development and vice-versa."
Once the designer has the concept and the content, he converts these into a design that is both, intriguing and user-friendly.
A smart designer will, over and above the basic skills and knowledge, use the many smart tools available to enhance his productivity. This may include (but is not limited to) website downtime diagnostic tools, automated form designing services, progress monitor software, organisation tools, online collaboration tools and website traffic analysis tools. Apart from these, Binny V.A. preaches the importance of an online presence as an edge in order to connect within the industry and source work: "Many clients have contacted me after seeing my blog. So, I would classify my blogging and social network activities as part of my job as well. That makes Twitter one of the tools of the trade."
Being good on paper helps, but don't let the lack of it stop you
Because the nature of work is not managerial and merit is assessed on the basis of level of skills, the academic requirements in the field are not rigid or set in stone. That being said, larger corporations, in most cases won't even consider you if you don't have at least a Bachelor's degree in Computer Sciences or Engineering. But if you have proven your mettle, have an impressive portfolio and possess a sound knowledge of computer science, programming, advertising, graphics, and art and design you should have no trouble in picking up freelance jobs and gaining a full time position in start-ups and smaller organisations.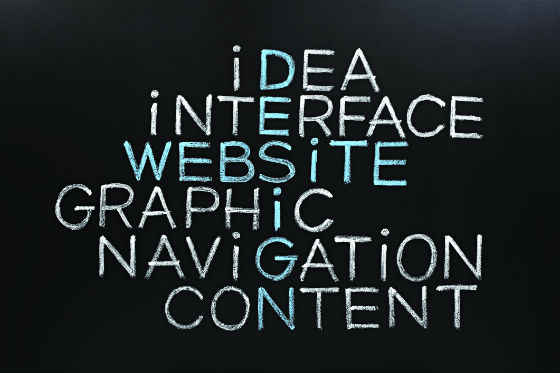 You need to know this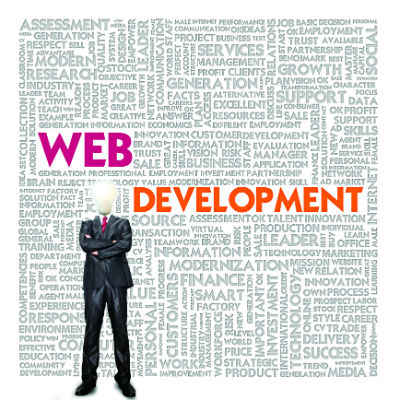 There is much to learn young padwan
To this effect Nihas opines, "of course, certifications and educational credentials do help, you basically get to charge at least 25% more if you have a qualification, because it helps the client to have more confidence in you and as a result of that, he wouldn't mind shelling out some extra cash."
Let's get certified
Once you have completed your graduation (or even while you're pursuing it), it is time to get certified and go gold, so to speak. Certifications help you in a number of different ways. Firstly, they add weight to your resume and ensure that you can demand a higher package. Secondly, you pick up new skill sets, or at the very minimum, reinforce your existing knowledge. There are a few institutions that offer certifications e.g. Maya Academy of Advanced Cinematics; Arena Animation; Doomshell Academy of Advanced Computing, Jaipur; Caba Innovatives, Delhi; TGC Animation and Multimedia, Delhi; Lakhotia Computer Centre, Kochi; Gurumantra Institute of Design and Animation, Pune; IHRD, Trivandrum; and Animaster, Bangalore. These institutions are much respected and offer special courses designed specifically for web designers.
Here's a related inspirational story for you. Meet Mayank Yadav, the globe-trotting CEO of Radiate Labs; a creative web and mobile solutions firm based in Gurgaon. The firm develops, inter alia, applications for Apple, BlackBerry and Android. Mayank has been developing websites since he was in ninth grade and believes in the concept of self-learning and says that, "learning never ends." If there's a conclusive example that mainstream success does not always equate with formal education, this is it.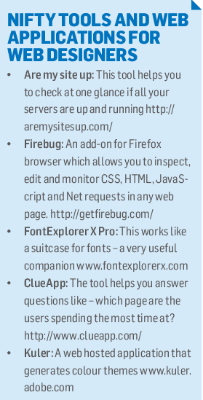 At a crossroad – Freelance or Employment?
Eventually, at some point in time, not only a web designer but almost all professionals have to choose which road they want to go down: a freelancer picking up his own projects or a fully employed professional with a firm. Freelancers typically need to work on a strong portfolio if they expect to find decent work. Since you're not backed by a brand as a freelancer, the onus lies on you to build your own personal brand and market yourself online. A strong social media presence is obviously your best option in this regard. The advantages of working as a freelancer include the freedom to choose your work and set your own timelines; you may find yourself with more spare time which you can use to level up yourself. The disadvantages are, or rather some things that you should keep in mind are: working as a freelancer requires a lot of self-discipline, it is only too easy to lay back and watch a movie instead of working and then there's the lack of stability.
One of the cons of being employed is that you have no control over which projects you get to work on, something creative people typically have a problem with. The advantages are quite apparent too: you're assured of a consistent source of income; you're still "in the game", so to speak, and can always switch companies and move to greener pastures. In the end, it is solely a question of personal choice: which path suits your idea of work better?

Responsive design is the future of web design
Getting a move on
Freshers keep dreaming about bagging that perfect job that they've envisioned so well within their minds, but where exactly is it? Set your sights high. There are a few gold standard firms in the creative business which you should aspire for. Some companies that stand out in terms of their body of work, brand image, future prospects offered to employees and overall industry reputation are: Ogilvy & Mather, Ray & Keshavan, Origami Studio, Stark Communications, Webchutney, Solutions Digitas, AgencyDigi and Quasar WPP. There are many others that cater to niche segments, so it's important to do your homework. Also, other than true-blue design firms, every decent sized company also requires in-house web designers.
Now, where do freelancers get a start? After gaining some experience, establish your online presence – if done right, this should be enough in itself. If this doesn't work, you could start by picking up a job from one of the many websites online that connect freelancers to employers offering projects. Head to websites such as Freelancer.com, iFreelance.com and Elance.com.
In terms of compensation, the career offers a steady progression with respect to the cumulative experience. Starting may be humble with the package offered anywhere being between `1,00,000 to `1,20,000 p.a. but with years of experience under your belt and a strong portfolio even fetching `10,00,000-12,00,000 p.a. or more is not implausible.
The changing landscape of the inter-webs
The state of the internet and the exponential rate of its evolution is a surprise to no one. And as an architect of the web, no one is more deeply impacted by this flux of change more than web designers. On one hand there is the need to continuously update your knowledge to keep up with the pace of growth and emergence of new technologies, and on the other hand is the excitement that comes with doing this. Web 2.0 has come and gone, HTML 5 is here and today there is talk of responsive web design – essentially websites that adapt to the kind of device they're being viewed on. With the web being accessed from a plethora of devices such as smartphones and tablets, design is transforming itself to newer more touch friendly UIs.
Hosted services, web applications, mash-ups and folksonomies are what web designers of today need to know. Brands are skipping the website format entirely and gravitating towards platforms like Facebook. Many entities such as online retailers have now set up shop exclusively on Facebook pages and conduct business through specialised e-Commerce apps hosted on their pages.
Pretty much all old-world services have started moving into the web – a second dotcom boom, so to speak – and one that is unlikely to see a bust. Regarding the future Mayank says, "The internet is becoming a very important part of everyone's life, everything is getting the "e" in it. As with e-Commerce, e-meetings, etc. So our suggestion for people who want to make a career in this profession, is to just give it your best shot."
On that rather motivational note, happy designing!