3
iOS 8 and Yosemite
The third quarter of 2014, particularly the September-October stretch is when Apple generally reveals the next big thing. With the September launch of iOS 8 and the iPhone 6 series we finally got to see the next wave of Apple tech. And the expected October release of the new iPad, iOS 8.1 update and the OS X Yosemite is just as important for the big picture for Apple. With the announcement of the Apple Watch, the Apple ecosystem has taken the next step.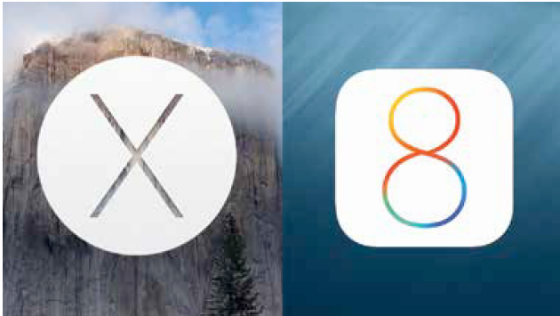 IOS 8 AND YOSEMITE
Will iOS 8 and Yosemite really stand up to all the claims Apple has made? We take a look at Apple's OS philosophy to gauge whether it will take Apple into the future or fail.
The third quarter of 2014, particularly the September-October stretch is when Apple generally reveals the next big thing. With the September launch of iOS 8 and the iPhone 6 series we finally got to see the next wave of Apple tech. And the expected October release of the new iPad, iOS 8.1 update and the OS X Yosemite is just as important for the big picture for Apple. With the announcement of the Apple Watch, the Apple ecosystem has taken the next step.
The two big support systems of this networked device ecosystem are the operating system that runs the devices - namely iOS 8 for mobile devices and the new OS X Yosemite for the laptop and desktop systems. Both these operating systems bring new and enhanced features for their respective form factors. We take a look at these two systems, how they relate and what Apple intends to do with them for the foreseeable future of computing.
The New Continuity Philosophy
Whatever the cost, Apple believes that the methods with which it crafts its individual products creates the most efficient and engaging relationship with the user. This idea has led to the evolution of individual products for specific tasks - phones for communication, tablets for productivity, laptops for moderate mobile computing and desktops for heavy duty output. Apple may hint that his means that to truly make the most of the system you have to buy each product, it also means that at some point these products have to connect together. This method of connectivity between Apple devices now finally has a name - Continuity.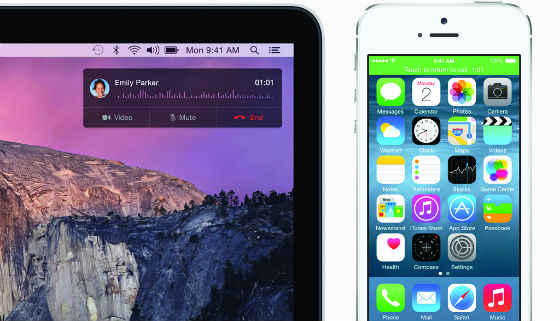 Continuity connects all of the users Apple devices seamlessly.
Continuity is all about how you switch between your iPhones, iPads and Macs without any hindrance as one seamless interface.. In this respect, the iOS 8 iteration for mobile devices and the upcoming OS X Yosemite (which we only have in beta testing) are the manifestation of Continuity philosophy.
Long standing followers of Apple will truly feel at home in this environment where they can simply keep connected across their devices thanks to a unified iCloud account. And although the bridge between iOS and OS X has been in place since 2011 in one form or another, now it truly has a framework powering its best features. The Continuity system then is more than just syncing of data, it's a whole new means of experiencing computing.
The following pages will elaborate as to how this happens.
How iCloud and Continuity Work
Even though the new iOS 8 offers up a host of new features and enhancements over iOS 7 the true revolution is in its pairing with OS X Yosemite. We take a look at the breadth of iOS 8 features in a later chapter, and for now only discuss its relationship with OS X Yosemite and how they work together to enhance productivity for an Apple user.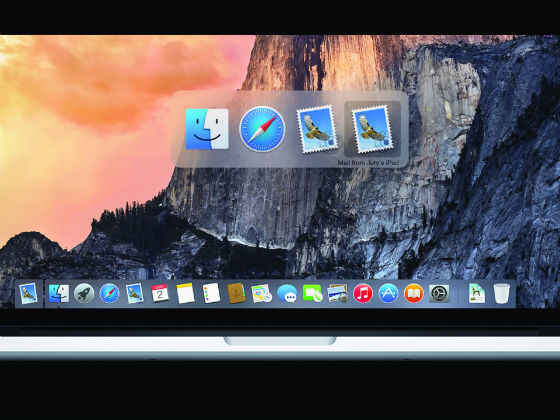 The Handoff icon is accessible from any application and screen.
To begin understanding all of this, we first have to see how iCloud is changing the way we synchronize our data. The need to enhance security and reliability of communication between devices of one account are more prominent than ever. The backbone of the Continuity functionality is built on the iCloud system and after the recent iCloud hacks Apple has started strengthening its security measures. The process of interconnecting between Apple devices to machines is now called Handoff and it is supported by Bluetooth authentication which helps ensure that your device data ends up on the right computer i.e. the one same iCloud signed in on the device matches with your iCloud account on the computer.
The Apple ID that controls all the users' data has also been broadened to include more features. The addition of Family Sharing enhancements allows users to share apps and media content to numerous mobile devices that each has their own Apple ID. This unifies the Apple ID needed to operate the App Store and the ID needed to login to iCloud, iMessage, face Time and other services. This unifies your Apple identity across all formats and ensures that your apps, data and settings are easily configurable irrespective of machine used.
Relay communication between Devices
One of the most useful features to be integrated between iOS 8 and OS X Yosemite is the ability to make and receive phone calls from your Mac machine or iPad via your iPhone. The only requirement for this to work is that they all need to be on the same Wi-Fi network without any Bluetooth involvement. It even circumvents the limitations of Airdrop as it doesn't demand that your device support P2P Wi-Fi networks. This means that once it goes live for the public we should be able to even connect an iPhone 4S with an older generation iMac and MacBook that supports OS X Yosemite.
The communication extends to the use of VoIP based relays between Mac and iPad, effectively allowing users to just call anyone from their Mac or iPad which is connected to their iPhone. This is similar to the iOS 7 support found between face Time Audio and OS X Maverick 10.9.2 update. By using the local network between the two devices the system circumvents the internet completely. The calls also appear as pop up notifications similar to the face Time Audio on OS X Mavericks.
Harmony between Devices
The new framework between the iOS system and the Mac OS X systems for Apple therefore is all about the ability to use the different forms of the Apple user experience on different devices as needed under a common account. This approach has been a long time coming for Apple as many Android users have already moved on to Google and phone synchronously using a multitude of apps. But for Apple the delay comes with the guarantee that user experience isn't hampered by third-party app developers who bloat the system or drop a service.
The integration of multiple connectivity technologies such as Wi-Fi, Bluetooth 4 and NFC amongst Apple's device range ensures that a single Apple account holder can feel at home with all their devices as a unified computer. The former user experience was already proving tiresome since users on their iDevices had to switch apps even for related content such as image editing. In addition, the ability for any one device to do all of the functions that Apple segments in its product range was tedious. The iPhone was too cramped for typing long documents and the iPad was ineffectual when a message dropped in while using another app.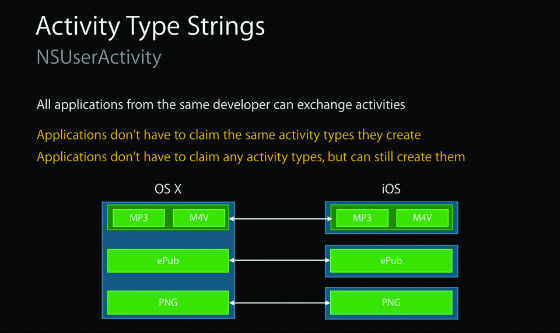 Developers can easily make interconnected but separate apps for iOS 8.
In the evolved ecosystem of OSes we find that, at least in the beta stages, iOS 8 and Yosemite complement each other in these very gaps. This attempt by Apple to ease the limitations posed by different devices by assigning them their appropriate tool is sure to make user experience better and productivity higher. In practice this means that any attachment such as a Document file received on your iPhone can seamlessly be passed on to your Mac machine using Handoff provided that it is within range. So if you only need a large area to read the attachment on your iPhone then Handoff can send it to your iPad, and if a comfortable editing platform is required then pass it on to your iMac or MacBook.
This works the other way around so that any work being done on Mac machines can be passed onto your tablet for on the go work if you step outside. The ability to receive phone calls on your iPad or Mac when the phone is physically out of reach is also a useful convenience that people can very quickly become accustomed to as a part of their everyday existence.
App Communication
The limited communication permitted to apps between Mac usage and iDevice has been the cause of much of the frustration that the consumers had to face..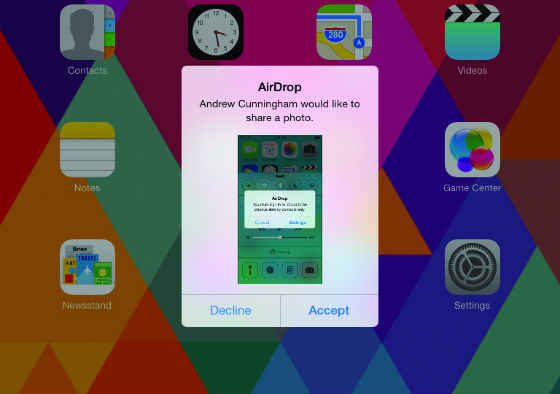 AirDrop now works more openly with Macs and other iDevices.
On a Mac, users are accustomed to seamlessly applying app utilities across each other such as using 1Password app on your Safari browser while on the iOS system each app had to be managed and opened separately. But now with the addition of the iOS 8's app extensions, the usage of different apps on iDevices is more seamless and productive. These processes are still in the early stages with a limited number of apps having been updated to leverage this add-on but we can already see signs of how this would greatly enhance productivity of iDevices in the long run. This same functionality is found in iOS 8's Quick Reply feature where the Messages app doesn't need to be separately opened to reply to a message.
iCloud Drive and Family Sharing
Another major obstacle for users in the past has been the ability to share media content across different devices. Unless all the devices were under the same Apple ID this was not possible but now this has changed thanks to Family Sharing. Within the iCloud framework, Family Sharing allows one account to access and deploy shared content to multiple accounts and devices. The process isn't as seamless as what we see in open systems like Android but it is a step in the right direction for Apple which is working to make interconnectedness of process as well as content a reality for its consumers. The new iCloud Drive available on Mac OS X Yosemite is the counterpart to this feature as it allows all apps access. By opening the access to iCloud to all the different apps Apple is further able to unify its user experience by making trips to DropBox or Google Drive unnecessary for high level users.
Where Is Apple Taking Us?
There are a few question that still remain unanswered given these radical new updates to the iOS and Mac OS systems - is it necessary? And - is it enough? The simplest pair of answers is Yes and No, respectively. The era of technology convergence began nearly ten years ago with the dream of the seamless computer interface. Moving from your kitchen to your living room and even out in the real world was supposed to make access to data, the internet and interface a singular experience. In this sense, Apple was poised to be the one company that could do it right and do it stylishly. However, this hasn't proven to be the case.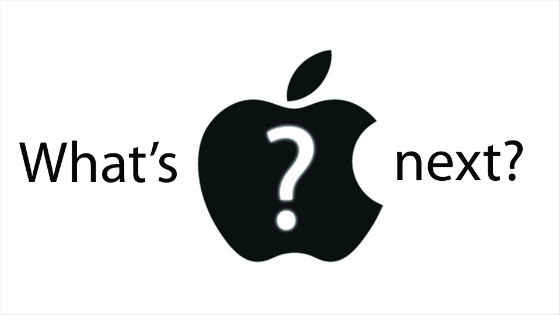 The coming year is a make or break year for Apple.
Apple prides itself on product segmentation - one device for every use but given the exorbitant cost and various user limitations - the dream of an Apple laden user is a rare sight, especially in a financially conservative country like India. Even as we acknowledge that having a multitude of devices for all our needs would be great - with a Watch on our wrist for immediate tasks and execution, an iPhone in our pocket for quick messages and calls, an iPad for work and leisure, MacBook for high intensity productivity and Apple TV for home entertainment - the cost barrier will always hold us back. In response to this closed off existence we can see Apple taking baby steps towards opening up its system to developers so we can enjoy inter-relational apps, multiple device synchronicity and an easier more secure way of utilising our devices within each other.
Unfortunately, this change comes at the tail end of things that Apple's competitors have been doing for years. The ability to sync data from different applications on the phone to your CPU machines is a reality for many Android users, while being relatively affordable. The edge that Apple provides is that it packages its services in a neat, hassle free bundle, that although limiting does a small job exceptionally well. So while millions of Apple users will rejoice with the new direction of Apple's functionality philosophy, for the billion or so others it will prove to be too little, too late for too much money.
The biggest mystery remaining will be how far Apple and Tim Cook let go of Apple's boxed-in legacy and trust its customers to use its hardware in an open and secure manner.