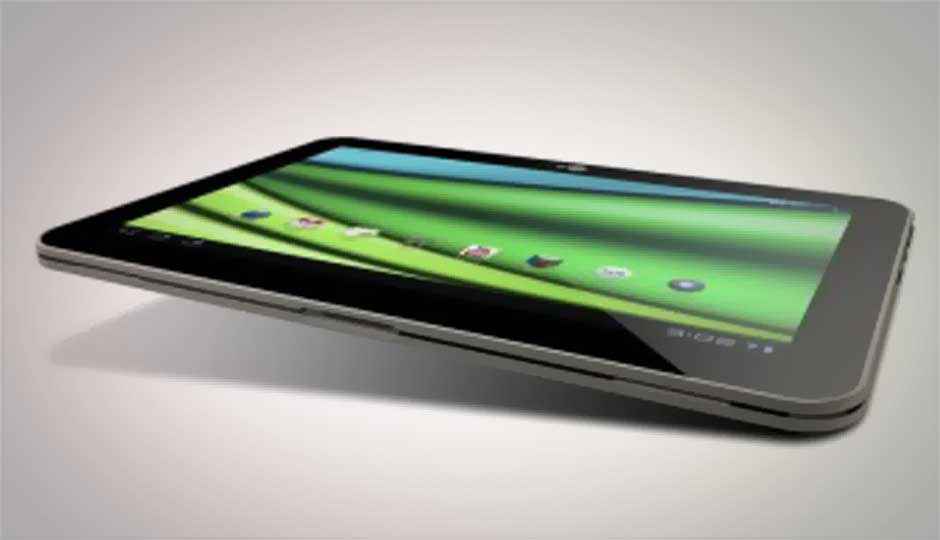 Toshiba has unveiled a new Android tablet, the Toshiba Excite X10, which like the Lenovo IdeaTab S2, is vying for the title of the lightest and thinnest 10-inch tablet in the market, with a weight of 545 grams, and thickness of just 7.62 mm.
Definitely a stunner, the Toshiba Excite X10 comes with a burnished magnesium alloy back panel, and a Gorilla Glass display. Surprisingly, with the Excite X10's super-slim profile, Toshiba has managed to fit a bevy of ports onboard, with microSD, microUSB, micro HDMI, and a 3.5mm audio jack, all built-in.
Other features of the Toshiba Excite X10 include an HD display at 1280x800 pixels, a 1.2GHz dual-core processor on the TI OMAP 4430 chipset, 1GB of RAM, a 5MP rear camera, and a 2MP front-facing camera. More details, including availability (tentatively early 2012), should be revealed at CES. U.S. pricing has been revealed at $530 for 16GB, and $600 for 32GB. Presumably, this will be for the Wi-Fi only model, with no information about any 3G models due.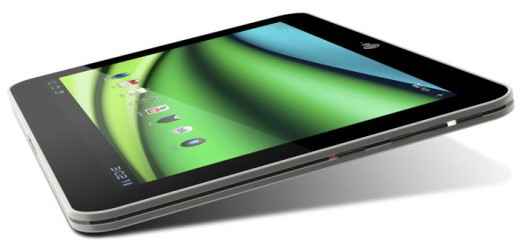 According to Japanese giant, which so far has had awful luck in the tablet market with the Thrive and the Folio 100, the Excite X10 will run on a stock Android operating system, though it has not decided between Honeycomb or Ice Cream Sandwich. Regardless, the device will feature a Google logo, to denote the vanilla flavouring. With no customized interface, Toshiba will still deliver its own specialized-apps for media and file management.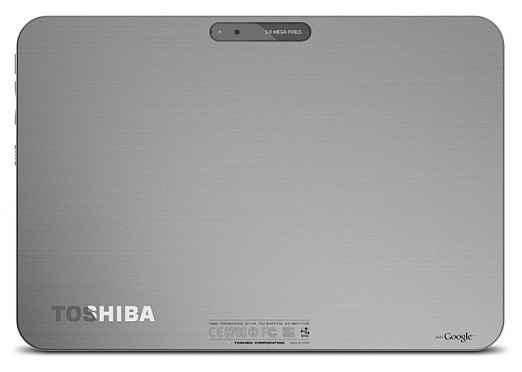 Source: Engadget