Microsoft's main motive to infuse a tile based UI on Windows was to expand its operating system to a larger section of touch based devices including tablets/tablet PCs. While the tablet market was and still is dominated by Android and iOS based devices, Windows 8.1 based devices are gathering steam rapidly, thanks to the promise of offering a full fledged Windows 8.1 experience in a compact, tablet form-factor.
Here are 3 best Windows 8.1 tablet options along with their hardware configurations, prices and details on where to buy them. Refer to the comparison table below to arrive on the best Windows 8.1 tablet for your needs. The latest HP Omni 10 is our pick of the lot for its superior core hardware and larger, sharper screen size. 10-inch form factor should work better for Windows 8.1 tablets, especially if you are planning to use the classic desktop mode often.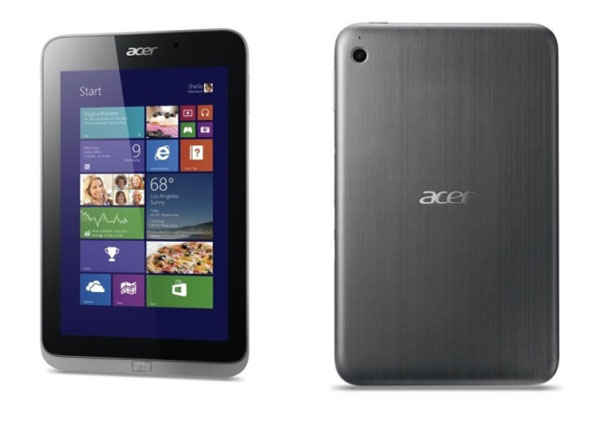 The Acer Iconia W4 runs on an Intel Bay Trail processor with four cores clocked at 1.33 GHz along with a boost speed of 1.86 GHz. In the storage department it offers 2GB of RAM and 32GB of internal storage which can be expanded via a microSD card slot and even attach flash drives and hard-drives via the microUSB port as it supports USB OTG. There is also an microHDMI port to extend or duplicate your display.
The tablet has standard looking design with a brushed metal finish although the tablet is actually made of plastic. It weighs about 415 grams which sounds heavy although it seems pretty compact due to its 10mm thickness. The 8 inch display offers a resolution of 1280x800 pixels and there is also a 5MP rear and a 2MP front camera. The Iconia W4 is the least expensive of the lot and offers similar specs to the Dell Venue 8 Pro

Dell Venue 8 Pro (Rs. 26,500)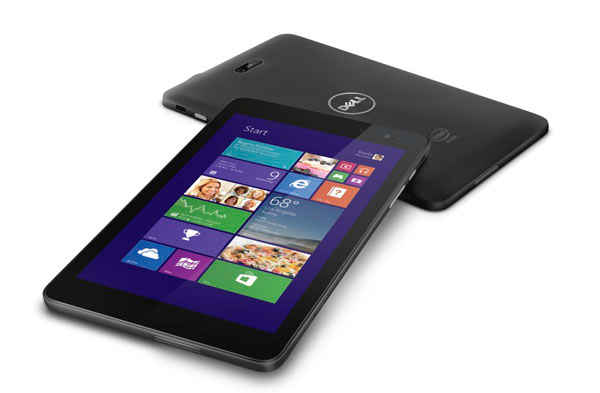 Dell is known to make some of the finest and most reliable personal computers and the Dell Venue Pro 8 is no exception. The tablet has a nice rubberised back which offers a nice grip. Just like the Acer tablet, the Venue 8 pro has an 8 inch display with a 1280x800 pixel resolution, a 5MP rear and a 1.2MP front camera, USB OTG, 2GB of RAM and 32GB of storage space with a microSD card slot. The Venue Pro 8 runs on an Intel Atom Z3740D processor which has a clock speed 1.33 GHz with a boost speed of 1.86GHz.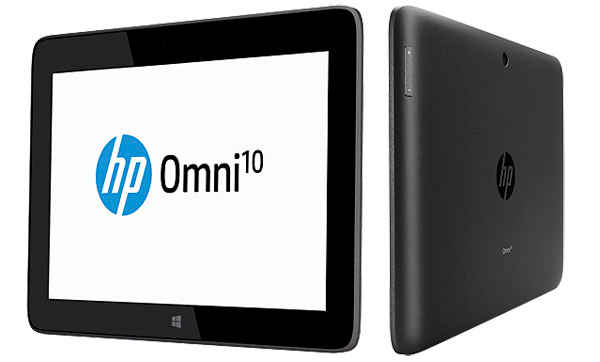 The Omni 10 by HP is probably the best out of the lot. It has a larger 10 inch display with a 1920x1200 pixel resolution, but is also a bit heavy with weight of 652gms. However the Omni 10 runs on a faster Intel Atom Z3770 processor which is clocked at 1.46 GHz with a boost speed of 2.4 GHz. Rest of the specs are quite similar including 2GB of RAM, 32 GB of internal storage with microSD card slot, an 8MP rear and a 2MP front camera, USB OTG and a microHDMI port
The HP Omni 10 is slightly expensive, but for that you get a larger display with a better resolution which is actually a crucial thing to have if you are using Windows 8. Even the processor on the Omni 10 is slightly faster giving you an added advantage on performance.
| | | | |
| --- | --- | --- | --- |
| | Acer Iconia W4 | Dell Venue 8 Pro | HP Omni 10 |
| Price | 24,250 | 26,500 | 27490 |
| Display | 8 inch, 1280x800 | 8 inch, 1280x800 | 10 inch, 1920x1200 |
| Weight | 415gms | 395gms | 652gms |
| Processor | Intel Atom Z3740 | Intel Atom Z3740D | Intel Atom Z3770 |
| CPU cores and speed | Quad-core,1.33Ghz/1.88GHz | Quad-core,1.33Ghz/1.88GHz | Quad-core,1.4Ghz/2.4GHz |
| RAM | 2GB | 2GB | 2GB |
| Storage | 32GB | 32GB | 32GB |
| Card slot | Y | Y | Y |
| Rear/front camera | 5MP/2MP | 5MP/1.2MP | 8MP/2MP |
| HDMI out | Y | N | Y |
| USB 2.0 | microUSB with OTG | microUSB with OTG | microUSB with OTG |