Swipe Telecom unveiled its thinnest 7-inch budget phablet (they call it a "fablet") - Swipe MTV Slash, which is running on Android 4.1 Jelly Bean operating system, in association with MTV India in Mumbai. The US-based company has already introduced a range of 14 tablets in India, including its latest MTV Volt 1000 sometime ago, which is available for Rs. 11,999.
The Slash features an ultra-slim 7-inch of capacitive touch screen display with a resolution of 1024x600. It is powered by 1GHz dual-core processor, and features a 3000mAh polymer battery. It packs 1GB DDR3 RAM and 4GB of internal storage, which is expandable up to 32GB. It has a 5-megapixel rear camera with LED Flash and a 0.3-megapixel front-facing camera.
The tablet was launched at the hands of VJ Anusha and VJ Chinapa. Both celebrities tried showcasing some of the tablet's important features such as internal and expandable memory, processor, and built-in connectivity features like support for 3G, Wi-Fi 802.11 b/g/n, Bluetooth 4.0 etc. There was also a rather well choreographed performance, of which we'll be putting up the video soon. (No, sadly it's not reminiscent of Ranveer Singh's Samsung style debacle)
Also present at the launch was Shripal Gandhi, Founder and CEO at Swipe Telecom. "We at Swipe are yet again excited to be associated with MTV for the launch of this new Fablet. After Volt and Volt 1000, MTV Slash definitely takes the user interface experience to the next level," he said.
The device has built-in support for Bluetooth 4.0, dual SIM and dual standby, along with 3G connectivity.
Swipe has co branded their devices from the onset and from MTV's side at the event was Aditya Swamy, EVP and Business Head. "Super performance at a super price…that's what young people want and that is exactly what the MTV Slash Fablet is. After a very successful start to our partnership with Swipe Telecom, we have now moved to a brand content leverage. Slash now comes fully loaded with the MTV experience and is embedded across the MTV ecosystem. So now you will never be far from MTV, in fact it will be right in your palm," he said.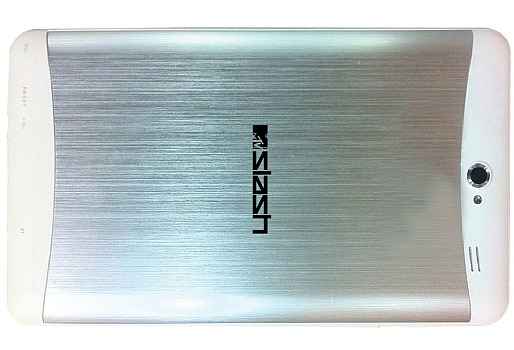 Swipe MTV Slash is priced at Rs. 9,490, and already available for purchase on Snapdeal. It will be available on some of the other leading online portals like Flipkart, eBay, and Infibeam very soon. Stay tuned for our full review as soon as the tablet arrives at our test labs.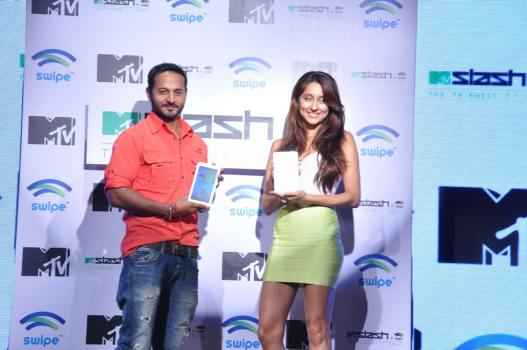 VJ Anusha & VJ Nikhil at the launch of MTV Slash by Swipe
Tanmay is a Digit Squad member and can be reached @techtsp