Another tablet belonging to the Samsung Galaxy Tab family has arrived in India. The Samsung Galaxy Tab 7\.0 Plus a.k.a Samsung P6200 is now available at the online shopping site flipkart.com for Rs. 26,499. The device dubbed as the Galaxy Tab 620 is reportedly available at select retail stores for Rs. 26,990. Last week Samsung had launched its Samsung Galaxy Tab a.k.a Galaxy Tab P1010 for Rs. 13,999.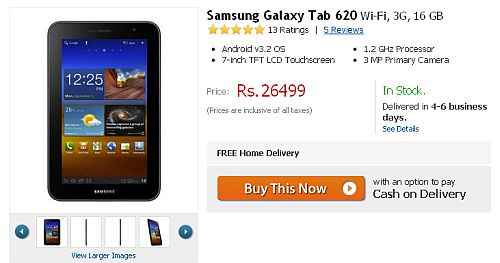 The Samsung Galaxy Tab 7.0 plusWhere to buy

2742 was introduced in October last year. The device runs on Android 3.2 Honeycomb operating system and is powered by 1.2 GHz dual-core processor. The Samsung Galaxy Tab 7.0Where to buy

2742 plus has a 7-inch TFT LCD capacitive touchscreen, 3MP primary camera, 2MP secondary camera and 4,000 mAh battery. The Galaxy Tab 7.0 plus has a 1GB of RAM. It has 16GB of internal storage, which can be expanded up to 64GB via microSD card. For connectivity, the device supports Wi-Fi, Bluetooth, 3G, GPRS and Edge. Check out the specifications of the Samsung Galaxy Tab 7.0 plus here.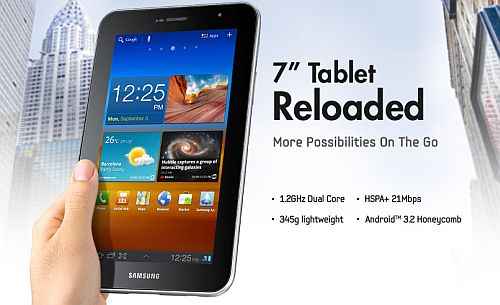 Also read,