Samsung has announced the launch of the Galaxy Note 510 tablet in India. The company made this announcement at the Samsung Forum 2013 event in Hyderabad today. This is the latest Android tablet to be launched by Samsung, in the Indian market, and runs Android 4.1.2 (Jelly Bean) out of the box.
"The Galaxy Note 510 breathes fresh life into the category as it delivers the perfect fusion of portability and everyday productivity resulting in a pioneering, pocket sized solution that enhances and enriches our everyday lives, whether at work or play", said Mr. B.D. Park, President and CEO, South West Asia, Samsung Electronics.
The Note 510 features an 8-inch display with a resolution of 1280 x 800 pixels with pixel density rated at 189ppi. A quad-core 1.6GHz processor powers the device, helped with 2GB of RAM. There will be two versions of the Note 510 in the market – one with 16GB internal storage and one with 32GB internal storage. Both versions will also have a memory card slot for storage space expansion. Samsung has packed in a 4600mAh battery, and the weight of the tablet is 338 grams.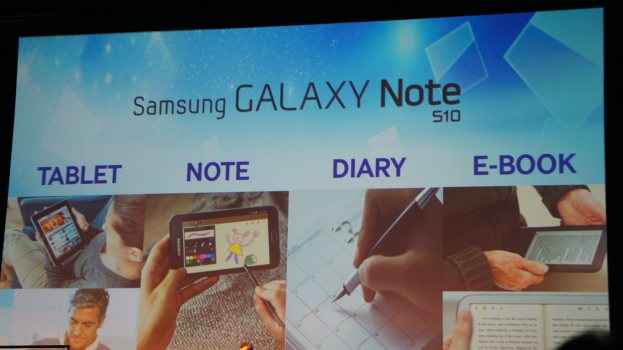 When compared directly with the Apple iPad Mini, the Note 510 does have the additional feature of 3G capabilities and the ability to make and receive voice calls.
The Note 510 has carried forward a lot of features seen in the Galaxy Note II Phablet. The first is the S-Pen feature, along with the entire array of applications that are compatible with the stylus. Pop-up video lets you play a video in a smaller window anywhere on the display while you may be busy doing some other work. The multi-tasking feature – Dual View, is also integrated in the GALAXY Note 510.
The price of the Note 510 has not been announced yet, and we will update you the moment we get some confirmation from Samsung.