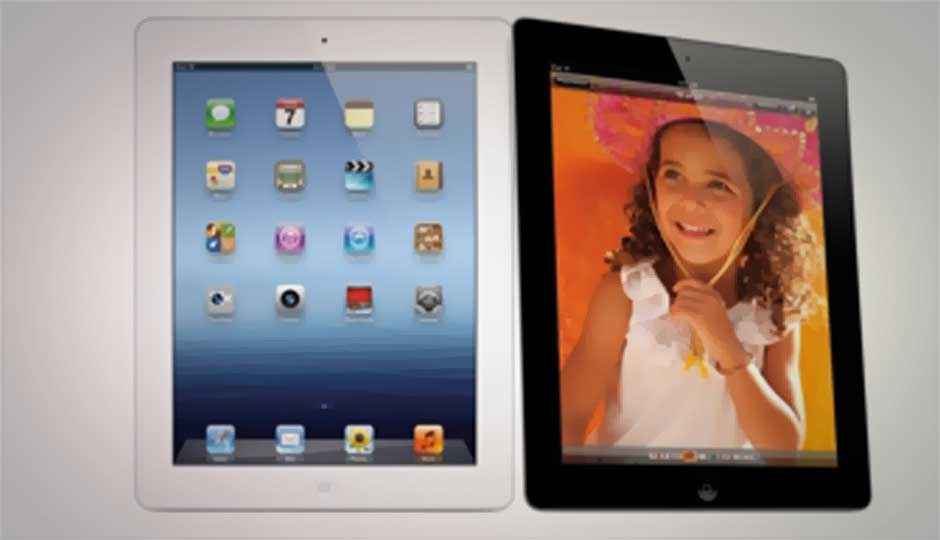 The iPad's processor clock speed, RAM and certain other specifications are never revealed at Apple's iPad press event. However, Internet is abuzz with reports that the new iPad has 1 GB of RAM (the Ipad 2 has 512 MB RAM) where as the A5X processors clock speed is same as that of its predecessor. The media reports go on to say that the GeekBench score on the New iPad is 756 as opposed to the original iPad, which scored 618, and the iPad 2 scored 751.
You can take a closer look at the specifications comparison between the New iPad and the iPad 2 here.
Even though the processor performance is almost at par with the iPad 2, the quad core graphics gives the device the ability to render the retina display. The bump up in RAM should make the device snappier. If you visit Apple's website you will not see specifics as to the RAM or the processor clock speed for the new iPad or the iPad 2. Apple also made some bold claims during the launch about the capabilities of the New iPad. They said that the graphics capabilities on the New iPad is 4 times that of NVIDIA's tegra 3 chipset. This claim will surely be put to the test ones the device is amongst us. Until then, you can take a look at how the New iPad stands against the competition here.
The hype around the New iPad is so high that Apple says the preorder delivery date for the device has slipped from March 16th to March 19th. Customers who want their hands on the device on day one of its launch will have to Q up outside stores. If you are in India and awaiting the launch of the New iPad you may be left a little disappointed as Apple hasn't announced any official launch date for India yet. The iPad 2 was announced in March last year and came to India in April 2011. That almost one month after the US launch. We hope to see the same trend with the launch of the New iPad in India.
Source : Slash Gear