We might soon see the first Firefox OS tablet, as Mozilla has already started testing the browser based OS on tablets and has finished developing one of the prototypes. As of now, the Firefox OS runs only on smartphones, making this the first time the OS will be shown on a big screen device.
The tablet doesn't seem to be a high end device by any means, specs released say it will feature a 10-inch display, 1200x800 display, 2GB of RAM along with 16GB of in-built storage coupled with a 1GHz quad-core processor.
In this day and age of high DPI's, it seems Mozilla's mission is to go after emerging markets. Mozilla also announced that its Firefox OS equipped smartphones will not be coming to the US in the near future, as they might be planning to focus on markets that are price sensitive, where smartphone and tablet saturation isn't as high as we see in developed markets.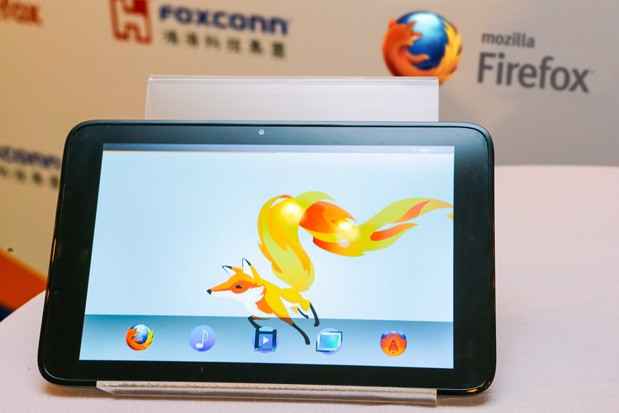 Asa Dotzler, Mozilla's director of Firefox OS participation, wrote in a blog post, "We have to make the hardware available before the software is final to make it possible for contributors around the world to help us complete the build of Firefox OS for tablets."
Mozilla also hinted at CES 2014 that the company may launch new wearable devices as well. "As the internet comes to your wrist, your car and your TV, Mozilla would like to see the web principles of openness and a level playing field in these areas, too," Mozilla said in a statement.