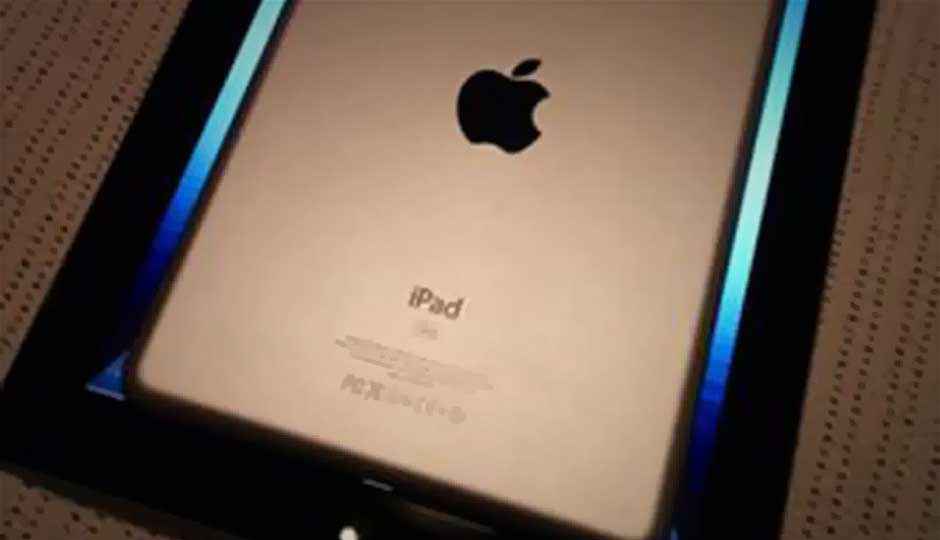 Oct. 10 came and went without an Ipad Mini invitation, but the latest rumor suggests that Apple will actually unveil the much-hyped device on Oct. 23.
Citing "people familiar with Apple's plans," All Things D this morning said Apple will hold a press event on Tuesday, Oct. 23 to unveil the iPad mini. The blog has not yet confirmed a location, but speculated that the event will be held at Apple's Cupertino campus since the company already held a big press event in San Francisco for the iPhone 5 unveiling.
Apple has not yet made any announcements.
Earlier this month, a report from Fortune said Apple would send out iPad mini invitations on Oct. 10, hold its event on Oct. 17, and start selling the new device by Nov. 2. But by the time Wednesday afternoon rolled around, invites were nowhere in site, and Fortune issued a mea culpa.
"My source was a major Apple investor who had heard it from three different sources. They were wrong about the timing," reporter Philip Elmer-Dewitt wrote. "I was wrong to pass the tip along. I don't know what I was doing in the rumor business in the first place. Mea culpa."
When it comes to Apple event rumors, All Things D has been a pretty reliable source. In August, the blog correctly reported that Apple would not unveil the iPad mini at the September iPhone 5 event. iMore.com later predicted that the iPhone 5 would be unveiled on Sept. 12. Last year, meanwhile, ATD tipped the Oct. 4 iPhone 4S launch date and the change of venue from San Francisco to Apple's campus.
Oct. 23, meanwhile, puts the iPad mini launch just three days ahead of the Windows 8 release. On that date, the Microsoft Surface tablet as well as a number of other Windows 8-based tablets are expected to hit store shelves. Can they compete against a smaller and more affordable iPad? Stay tuned.
If you can't wait, check out PCMag's roundup of the top iPad mini alternatives below, as well as some supposedly leaked images of the iPad mini.
UPDATE: Jim Dalrymple and John Gruber, both considered to be in-the-know about all things Apple, have chimed in to seemingly confirm the Oct. 23 date. Dalrymple quoted the All Things D story and issued a simple "Yep" in response, while Gruber titled his blog post "Oct. 23" and wrote: "Looks like that's when Apple is going to unveil the smaller iPad."
Copyright © 2010 Ziff Davis Publishing Holdings Inc
Other Popular Deals
Samsung A7 2016 Edition Golden

Rs. 18990 *

Buy Now

Apple iPad Mini 2 Tablet(7.9...

Rs. 21900

Buy Now

Apple iPad Mini 2 Tablet (7.9...

Rs. 21900

Buy Now
*Includes Cashback
​