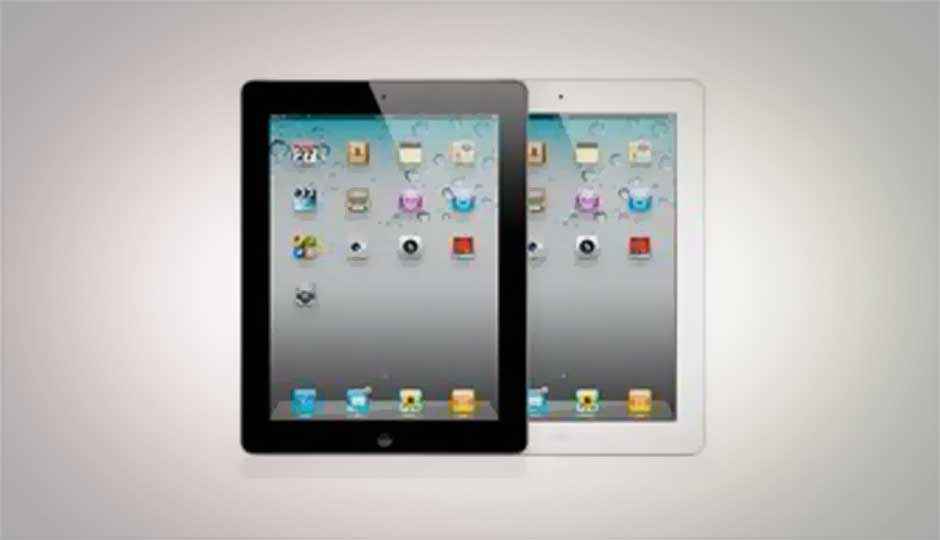 Update: Comex, of the iPhone Dev Team, has announced that his JailbreakMe 3.0 exploit will work on iOS versions 4.2.1 to iOS 4.3.3, as an helpful reader has pointed out, and the below tweet evinces. This means if you have upgraded your IPad 2 to iOS 5 beta, you will have to downgrade it to install. A userland exploit instead of a bootrom one, JailbreakMe 3.0 will also have a much reduced installation time. Reports have also come in of the jailbreak being "hopefully" released by Wednesday.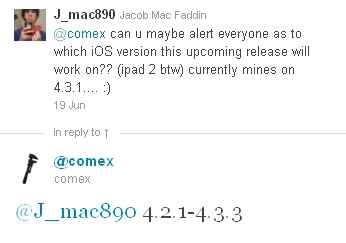 ---
Original article:
Even with so many developers promising it in advance, it has taken a while for the iPad 2 jailbreak to make its way to the hands of the now no-longer hopeful owners, but apparently, good news is not too far away. Comex of the iPhone Dev Team has been dropping hints since last week that their jailbreak is almost ready. In the meanwhile, the Chronic Dev Team have now updated users that they are "still diligently working" on one.
[RELATED_ARTICLE]
So while the jailbreak is expected by many to arrive within the week – there's been no word as to the firmware version any of the parties are intending to target. Even though it would be foolhardy to release an iOS 4.3.3 jailbreak so close to the launch of iOS 5, if it's ready, they might as well get it out there.
Some pundits speculate a few of the developers are probably working on a hardware-based approach that would work regardless of platform. For now, the odds are that no iPad 2 jailbreak will be released until iOS 5 is launched (comes out of beta), not inviting an immediate patch for the crack by Apple.
In the meanwhile, experts are warning users to be wary of fake iPad 2 jailbreak claims that might just cheat you of some hard earned money – stay behind the curve, wait till enough users vouch for one or another, before charging in.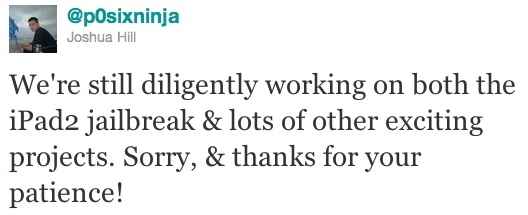 ---