Intel has been working on providing educational technology to students with its Classmate PC series. It has now launched two new Intel Education Tablets in 7-inch and 10-inch sizes that have sensor packages, Intel's Education Software suite based on Kno Textbook software, and run on Android OS.
The Intel Education 7-inch Tablet has a 1024 x 600 pixels touchscreen and runs on Android 4.1 (Jelly Bean) OS. It has 8 GB of built-in storage and has Intel Atom Z2420 CPU (single-core Atom, Hyper-Threading enabled) processor. The 7-inch tablet supports integrated GPS, eCompass and gives 8 hours of battery life.
The Intel Education 10-inch Tablet has a 1280 x 800 pixels touchscreen. Surprisingly it runs on outdated Android 4.0 (Ice Cream Sandwich) OS rather than Jelly Bean OS. The 10-inch tablet comes with a stylus and has 16GB built-in storage. The tablet has a Medfield chip at 1.6GHz (HT-enabled) processor and gives 6.5 hours of battery life.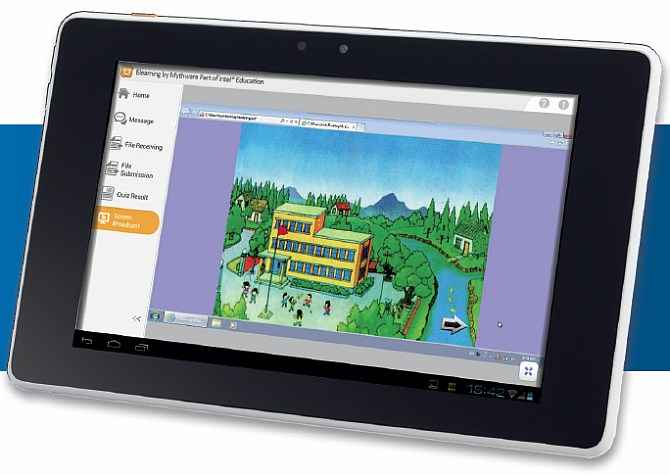 Both the Intel Education Tablets have 1GB of RAM, 2MP front camera and a VGA front camera for video conferencing. On the connectivity front, both the tablets support integrated Wi-Fi and optional Bluetooth. The Education tablets have integrated speakers and microphone to view multimedia content.
The Intel Education Tablets have some unique features like snap-on magnification lens and a thermal probe that plugs into a port on the tablet. Both the tablets offer interactive eReaders, note-taking apps, lab tools, and painting apps for students. Intel has not given any information about the pricing and availability of the tablets.
Source: Intel