Two new budget Android tablets have hit the market, called the Funtab Fusion and Fonetab, priced at Rs. 3,999 and Rs. 6,999 respectively.
The tablets made by Go-Tech, New Delhi-based company that had worked with AcrossWorld Education to launch the ATab education tablet. The company says expects to sell around 10,000 units of the Funtab Fusion and Fonetab by the next quarter.
Both the Funtab Fusion and Fonetab are powered by 800MHz processors, and feature 7-inch resistive touchscreens, with identical resolutions of 800x480 pixels. The primary difference between the two budget Android tablets is that the Fonetab features SIM card slot in addition, supporting voice calls, as well as 512MB of RAM and 4GB of built-in storage, compared to the Funtab Fusion's 256MB of RAM and 2GB of built-in storage.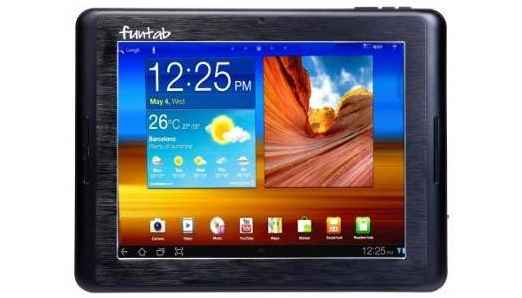 Surprisingly, in this age of budget ICS tablets, the Funtab Fusion and Fonetab have been given Android 2.3 Gingerbread and Android 2.2 Froyo, respectively. Both tablets support 3G connectivity via USB dongle, however, the Fonetab presumably also supports GPRS/EDGE connectivity. The Funtab Fusion runs on a 2800 mAh battery, while the Fonetab features a 3,600 mAh battery.
Common specifications include microSD card support (up to 32GB), LAN 10/100M Ethernet access, Wi-Fi 802.11b/g, Bluetooth 2.0, USB port (Fonetab also has a mini-USB port), 3.5 mm audio jack, and a front VGA camera. Visti Go-Tech's site for more details.
Numerous other companies have released budget ICS tablets in India recently, such as: