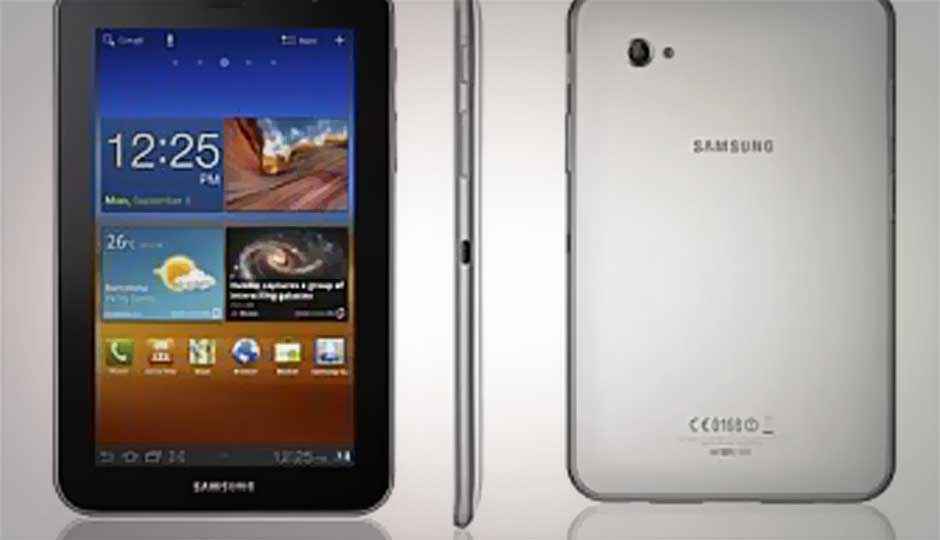 Yet another tablet from the Samsung Galaxy range lands on our desk, for review.
Before we embark on a detailed test and review process, we thought it would be ideal to bring along some initial impressions of the Tab 7 Plus.
We also put the tablet through six benchmarks, the results of which (Quadrant, AnTuTu, LinPack single thread, LinPack multi thread, GLBenchmark, and PeaceKeeper) can be seen on the next page.
It has picked up a lot of design cues from the Tab 750 and the Tab 730. At 9.9mm thickness, this has come a long way since the days of the Galaxy Tab P1000.
The material used throughout is plastic, but the build quality seems quite decent. It weighs 345 grams, and with a 7-inch display, is quite comfortable to hold with one hand.
It has slightly less power on the spec sheet, when compared to the Galaxy Note - 1.2GHz for a 1.4GHz processor. However, this is meant to appeal to the demographic that finds the Galaxy Note too small to be used as a tablet.
This comes with Android 3.2 and the TouchWiz UI is the same as the one seen on the bigger siblings - Tab 730 and Tab 750, complete with the pop-up dock!
The 7-inch display is the PLS LCD type, with a resolution of 1024 x 600 pixels. From the little we have used this tablet till now, don't think the video watching experience will be a lot of fun. Even the text seems slightly rough.
Check out some images of the tablet below, and some benchmarks on page two...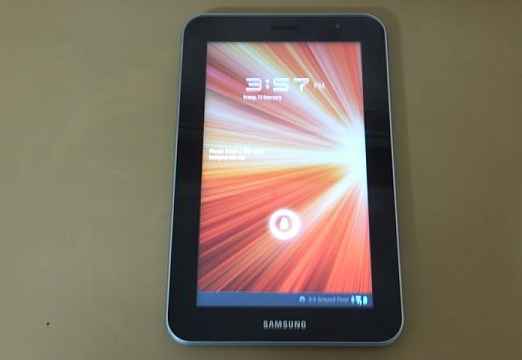 Visit page two to check out how the Galaxy Tab 7 Plus fared in our benchmarks...
The Benchmarks
Just to give you an idea of the performance the Tab 7 Plus offers, we ran a few benchmarks on the device. Here are the screenshots.
Quadrant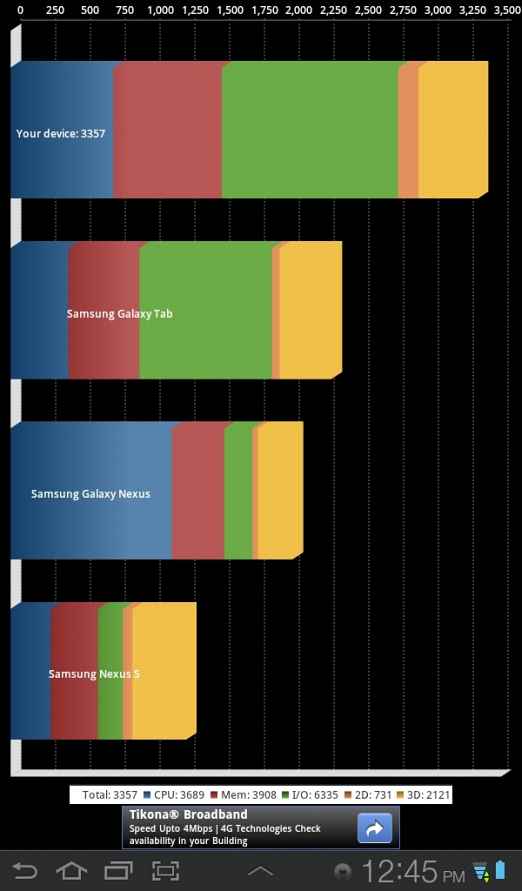 AnTuTu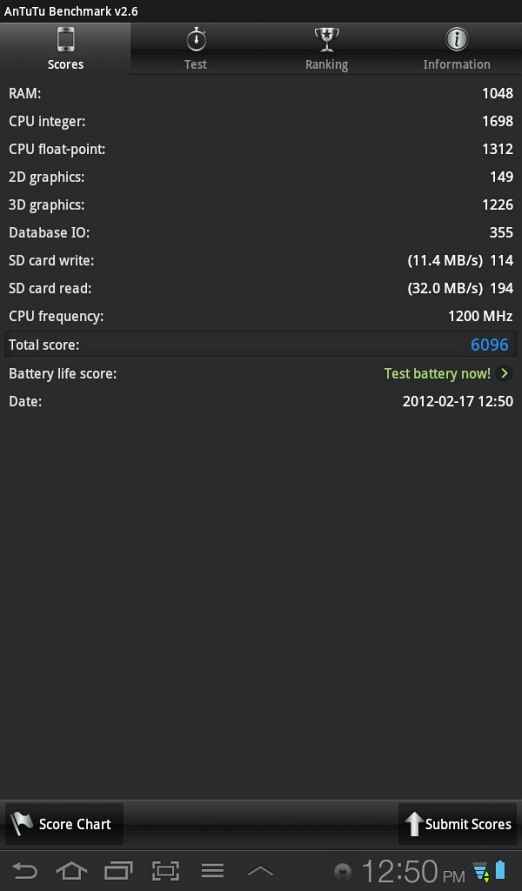 LinPack single thread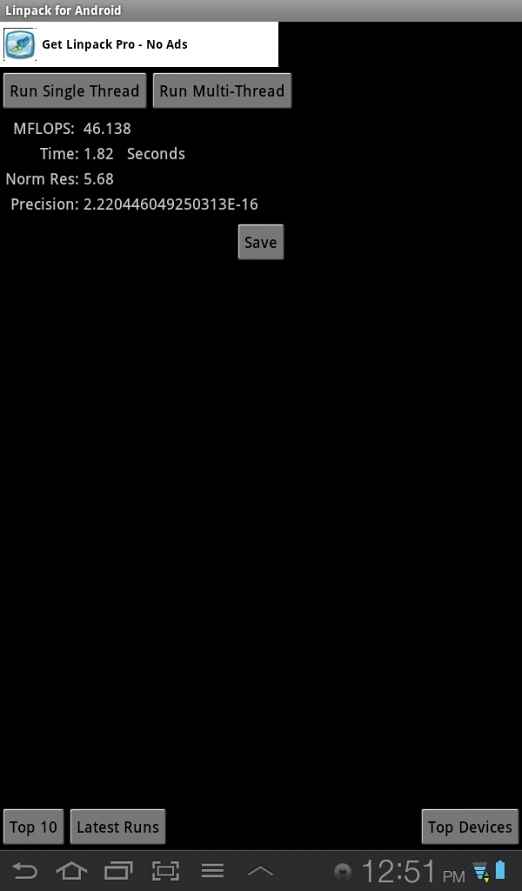 LinPack multi thread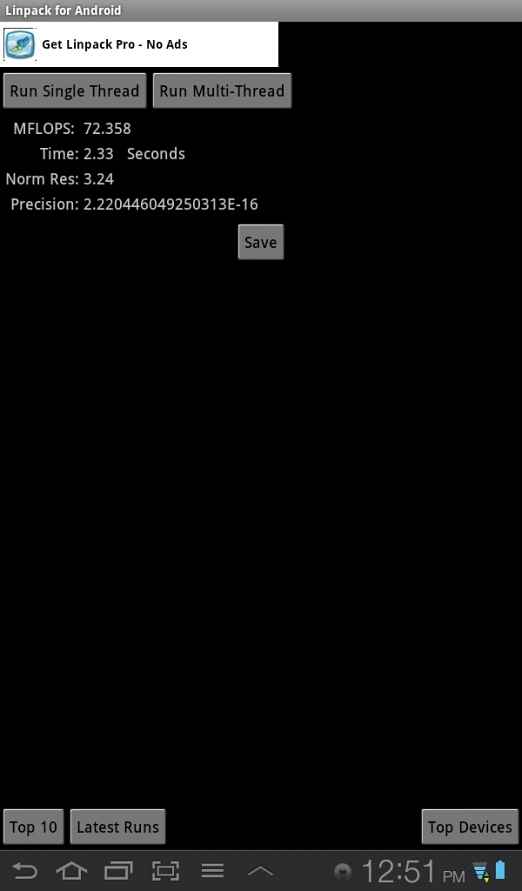 GLBenchmark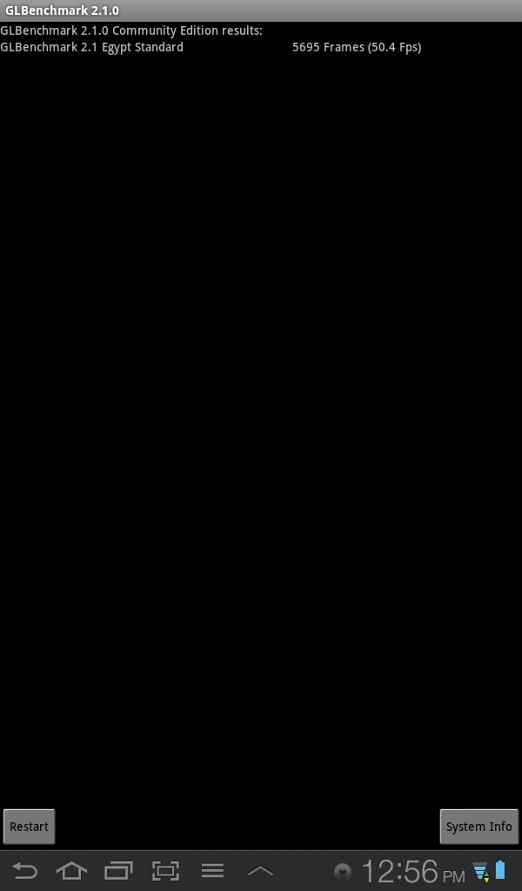 Peacekeeper